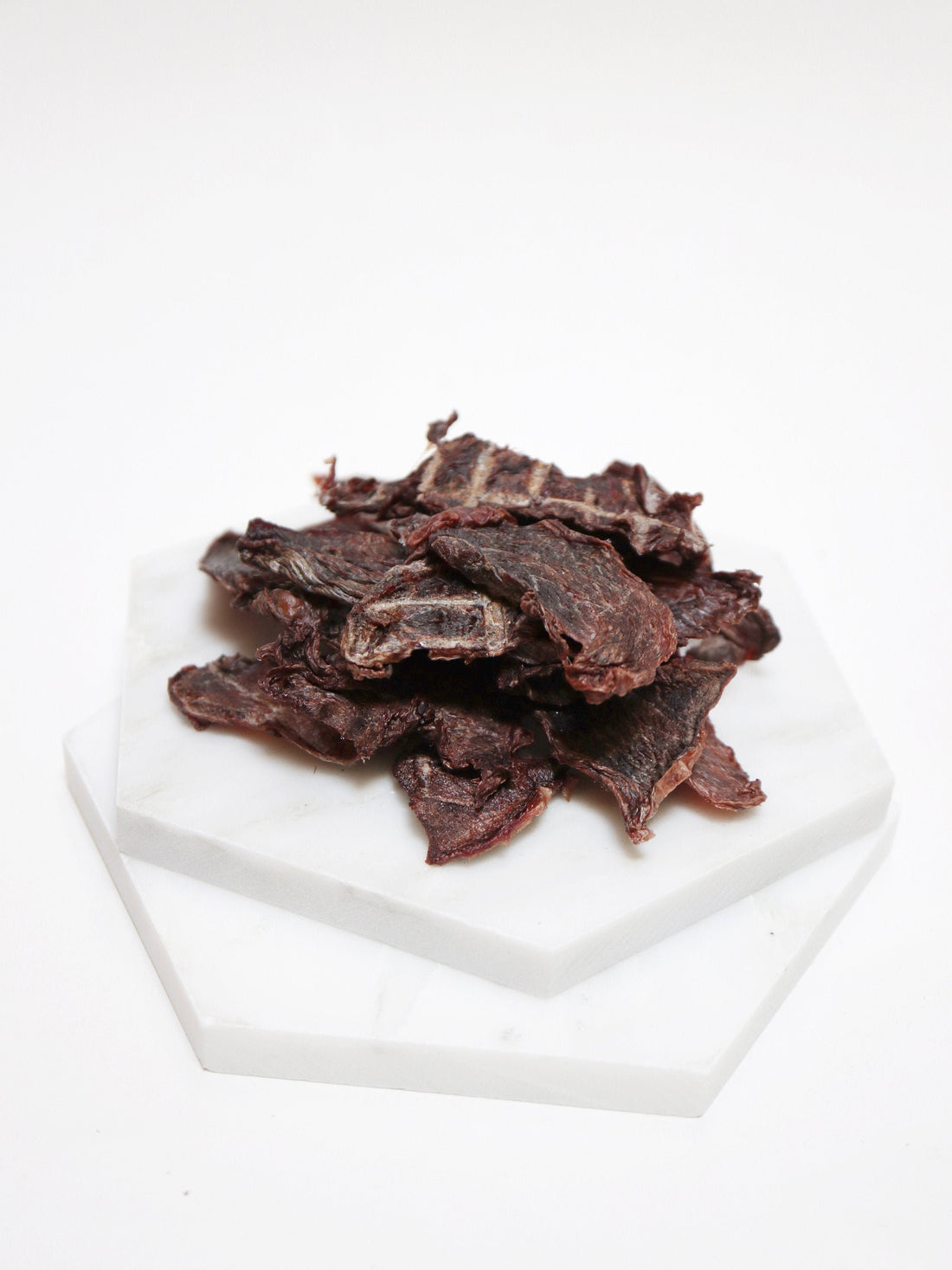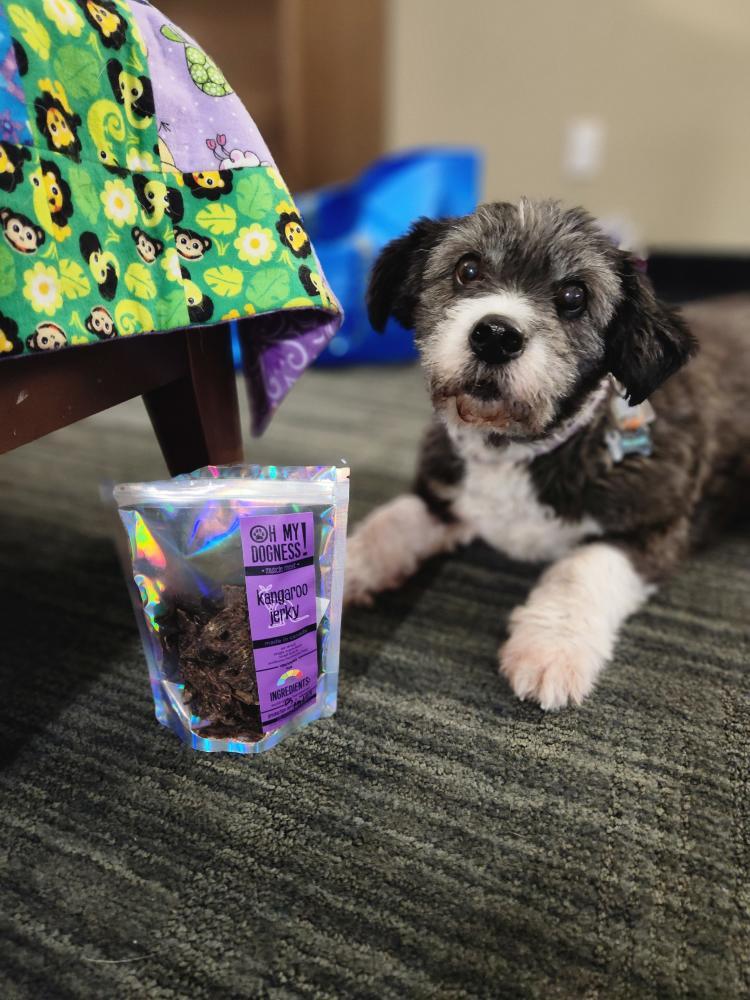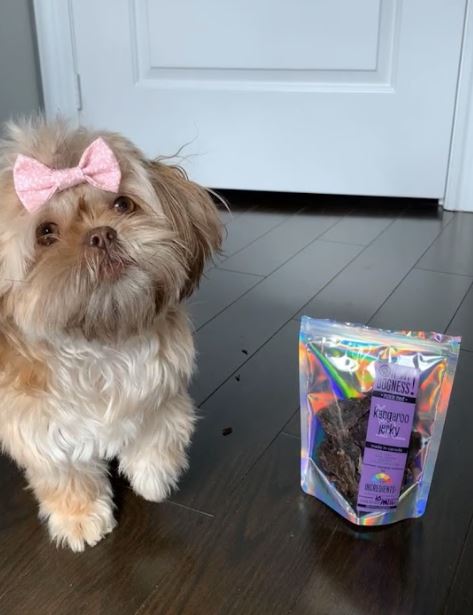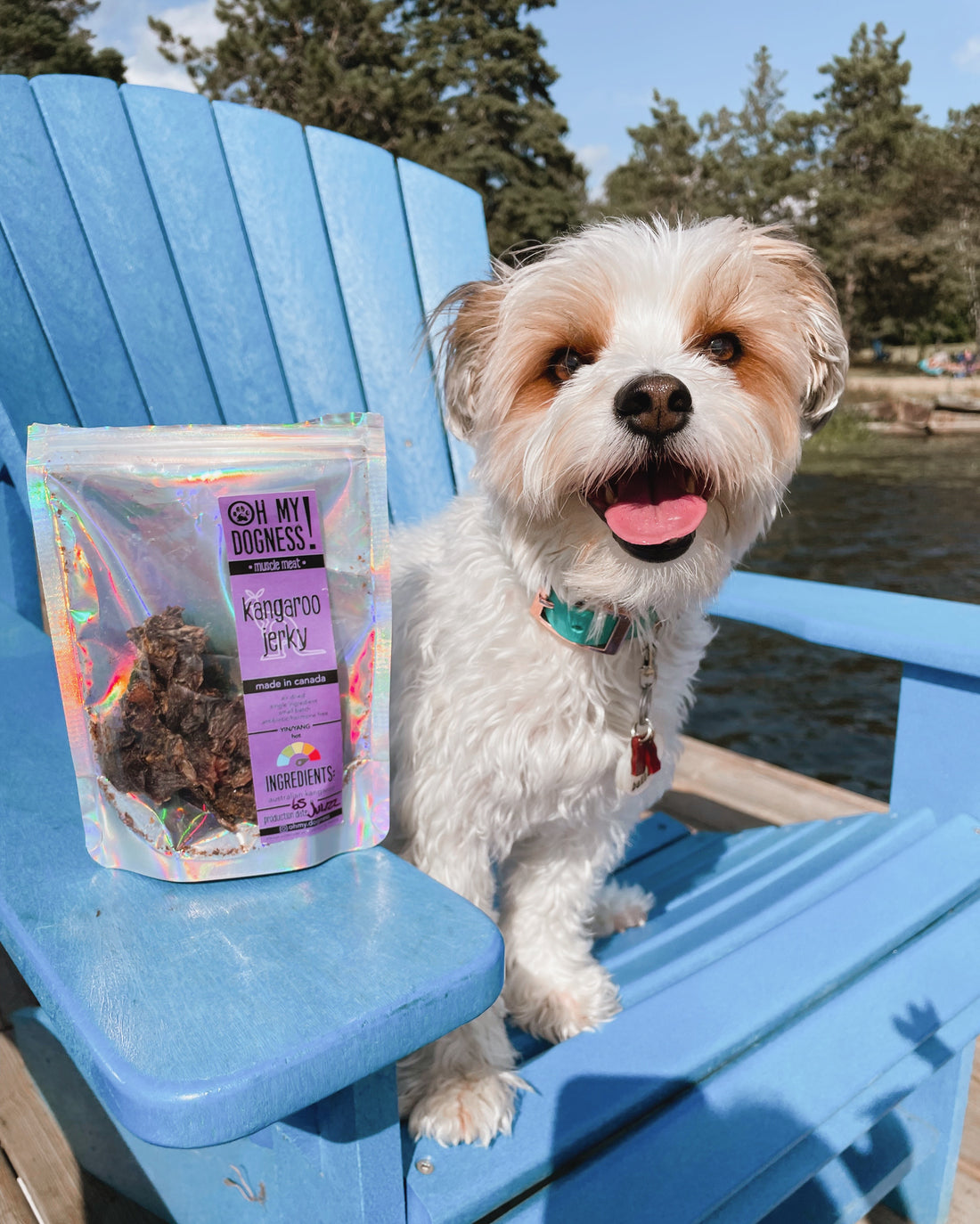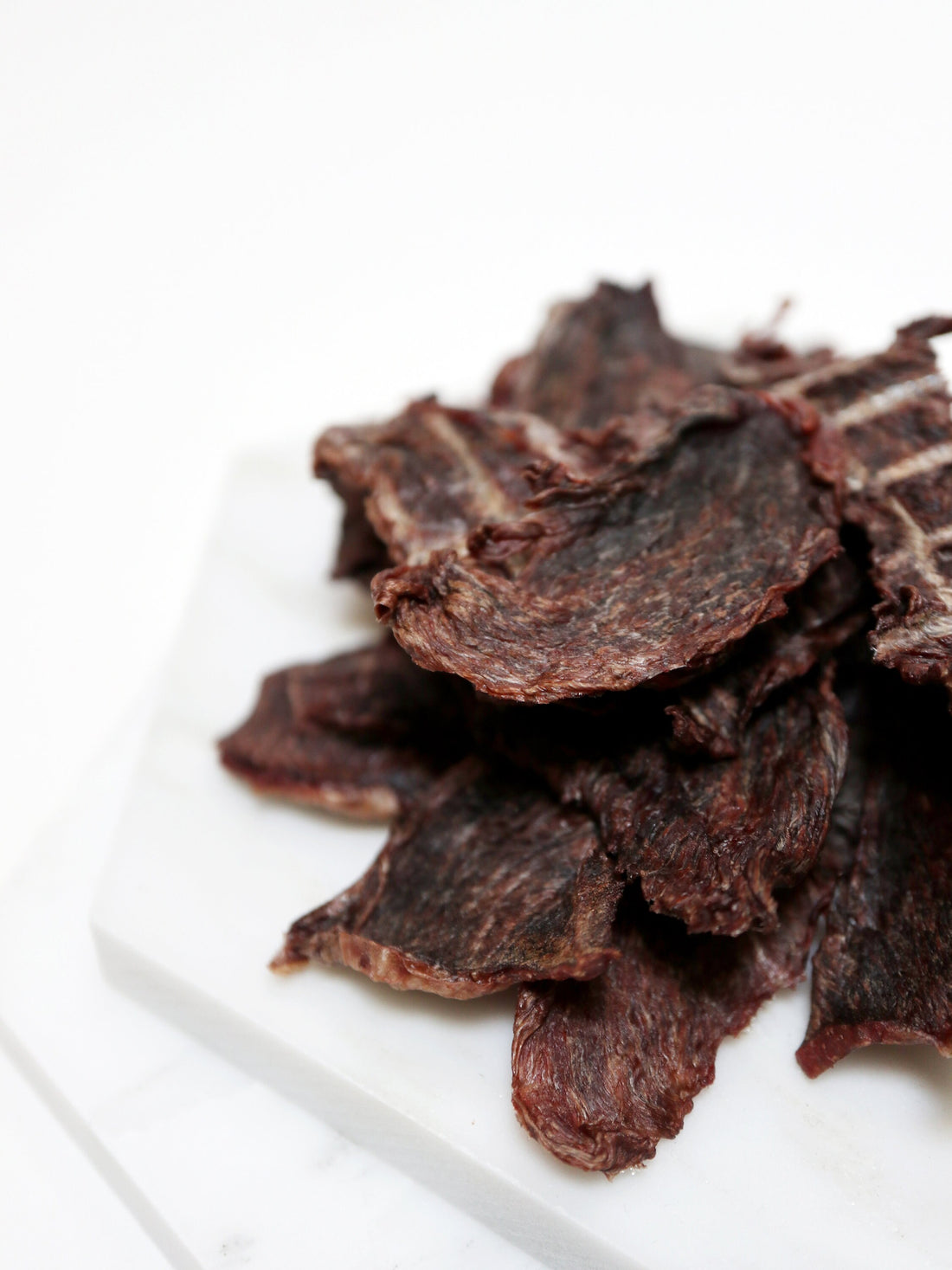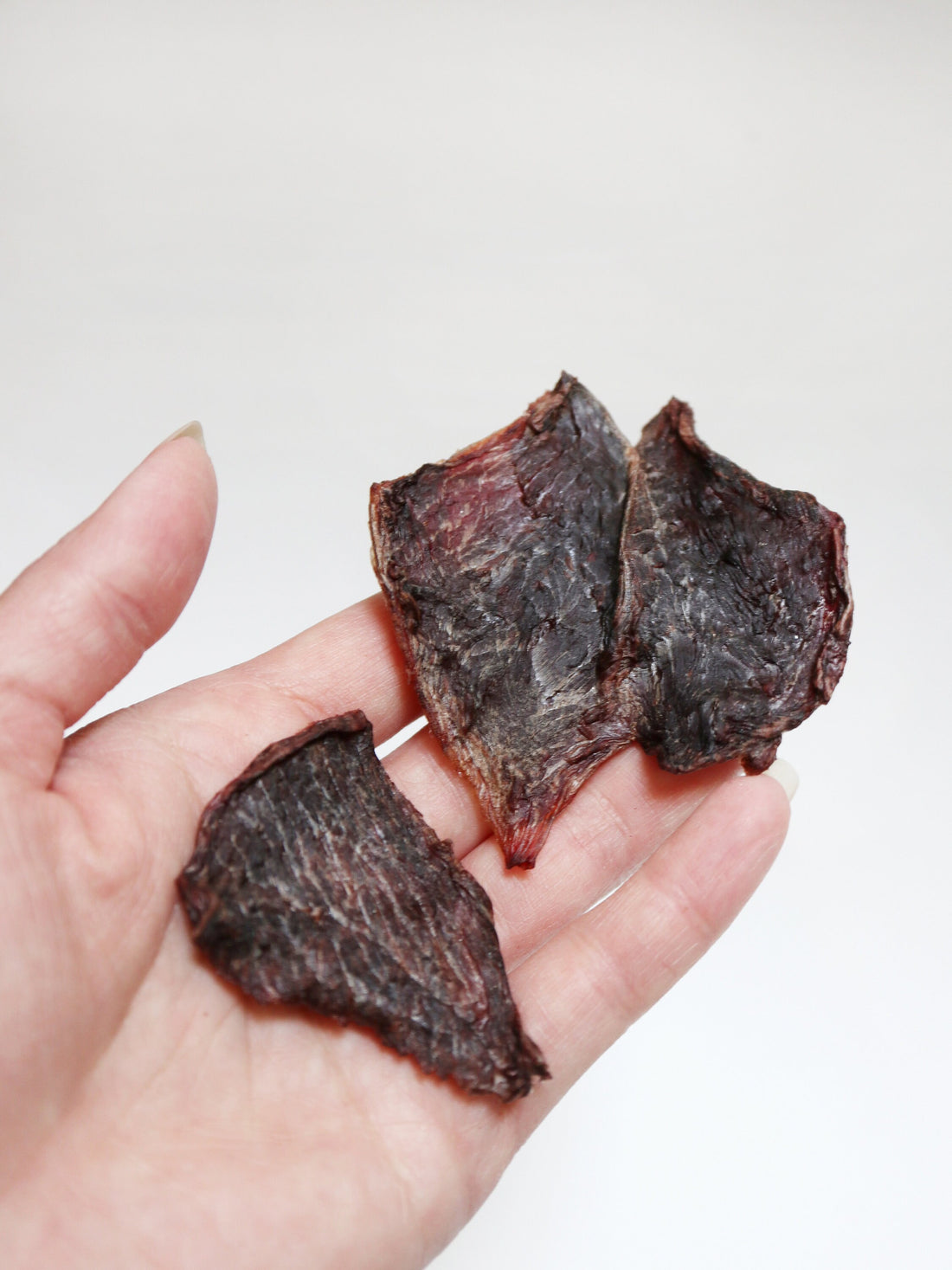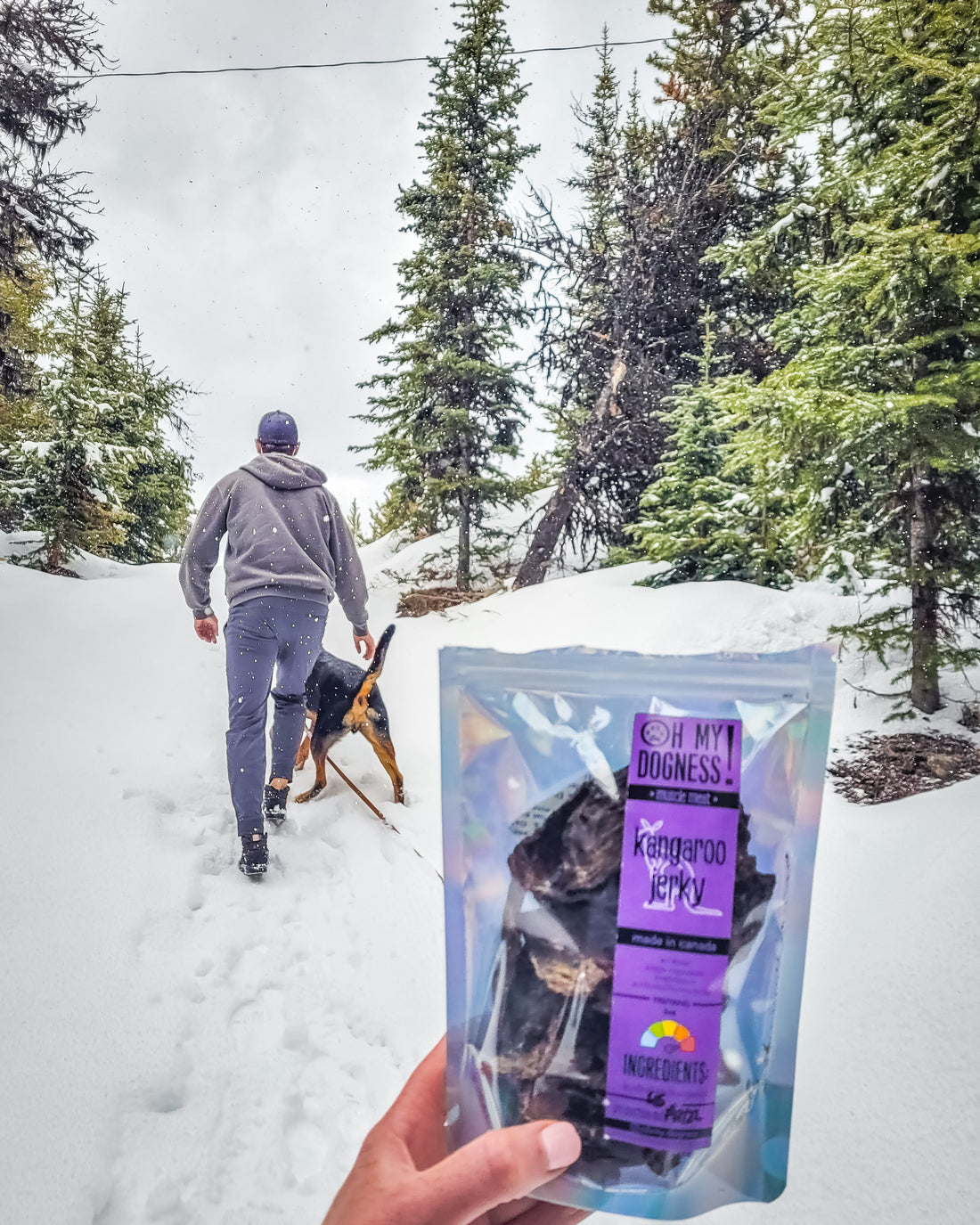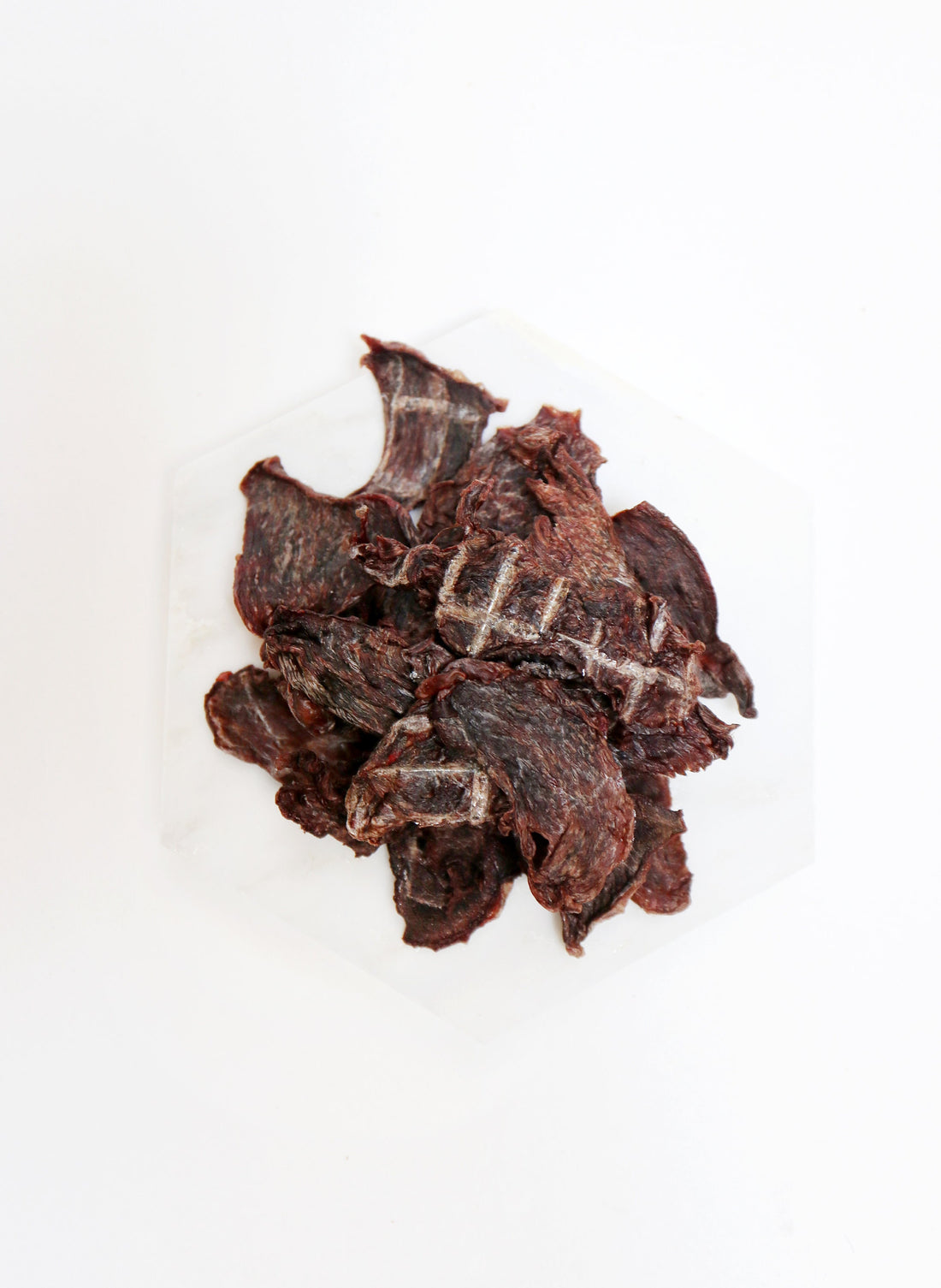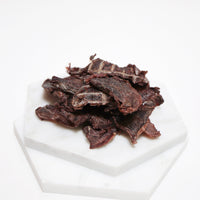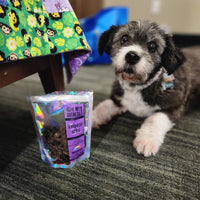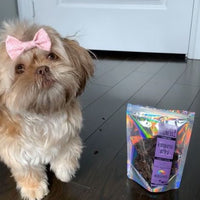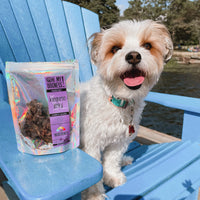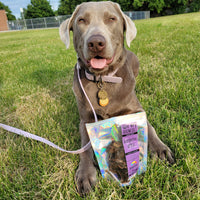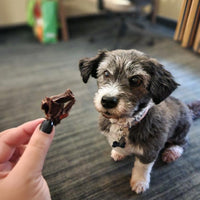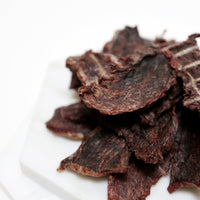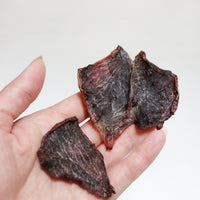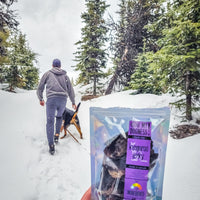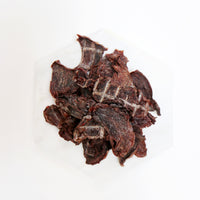 Wild Ground Kangaroo Patties (limited)
** We ordered Whole Kangaroo Chunks and our suppliers sent us ground Kangaroo instead. Due to the miscommunication - this posting has been amended to ground Kangaroo patties instead. Once we receive our regular supply, the Kangaroo will be back to sliced jerkies.
 Our Wild Kangaroo is sourced from Australia and is hormone and antibiotic free! A novel protein; dogs or cats who have not eaten kangaroo before often do very well on the because their systems have not developed any intolerances or an allergy to it.

Kangaroo meat is full of B-group vitamins, niacin, riboflavin thiamin and conjugated linoleic acids (CLAs). Conjugated linoleic acid is a naturally occurring free fatty acid. It is a potent antioxidant, which may improve lipid profiles and enhance total health. CLA has been credited with improving cholesterol, aiding the body in the fight against cancer. Wild kangaroo meat has the highest naturally occurring CLAs.

Kangaroo meat is high in protein and low in fat. Dogs and cats with digestive issues may see improvement eating a meat that is lower in fat and easier to digest such as kangaroo.

• air dried
• single ingredient
• small batch
• antibiotic/hormone free

Recommended for dogs, cats and ferrets!

QUANTITY: 65g
Guaranteed Analysis: 

Crude Protein: 80% Min.
Crude Fat: 2% Min.
Crude fibre: 1% Max.
Moisture: 12% Max. 
Smell-o-Meter 

On a scale from 1 to 5 (5 being smelliest) this treat is rated as a 1/5.
• For optimal freshness, keep product in the sealed bag provided or airtight container of your choice
• Store treats in a cool, dark & dry place
• Wash hands with soap and water after handling
• Always supervise your pet when feeding
Room Temperature: 1 month
Refrigerated: 2 months
Freezer: 1 year