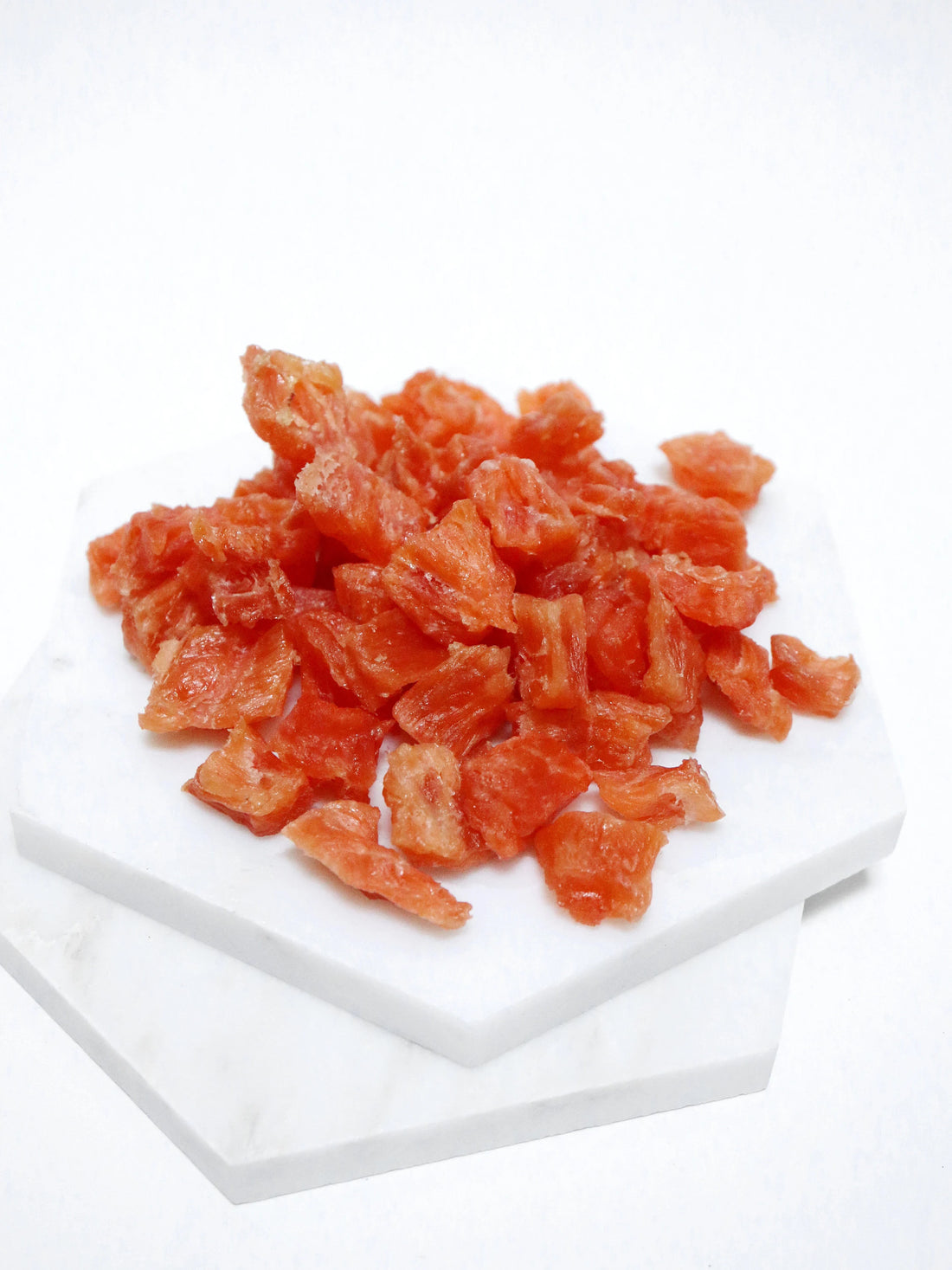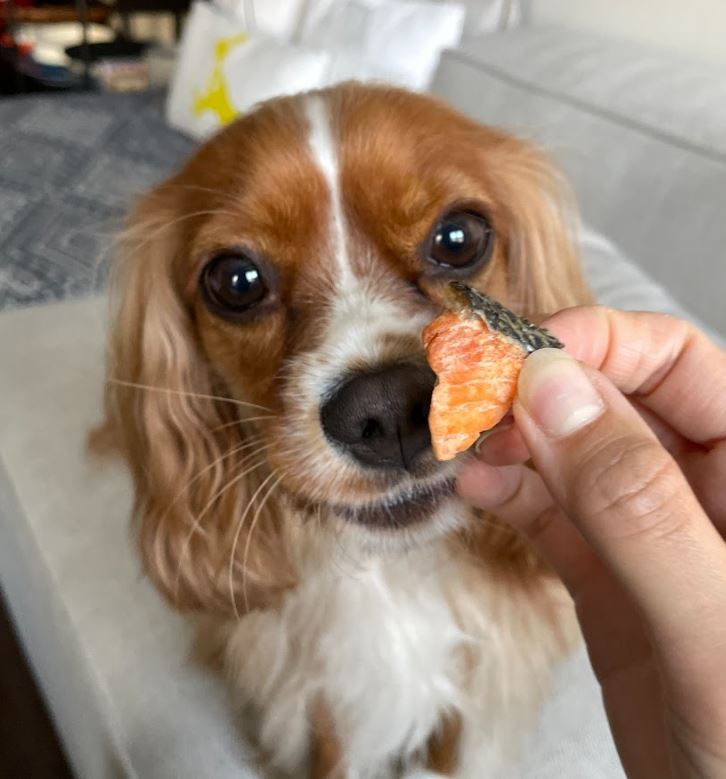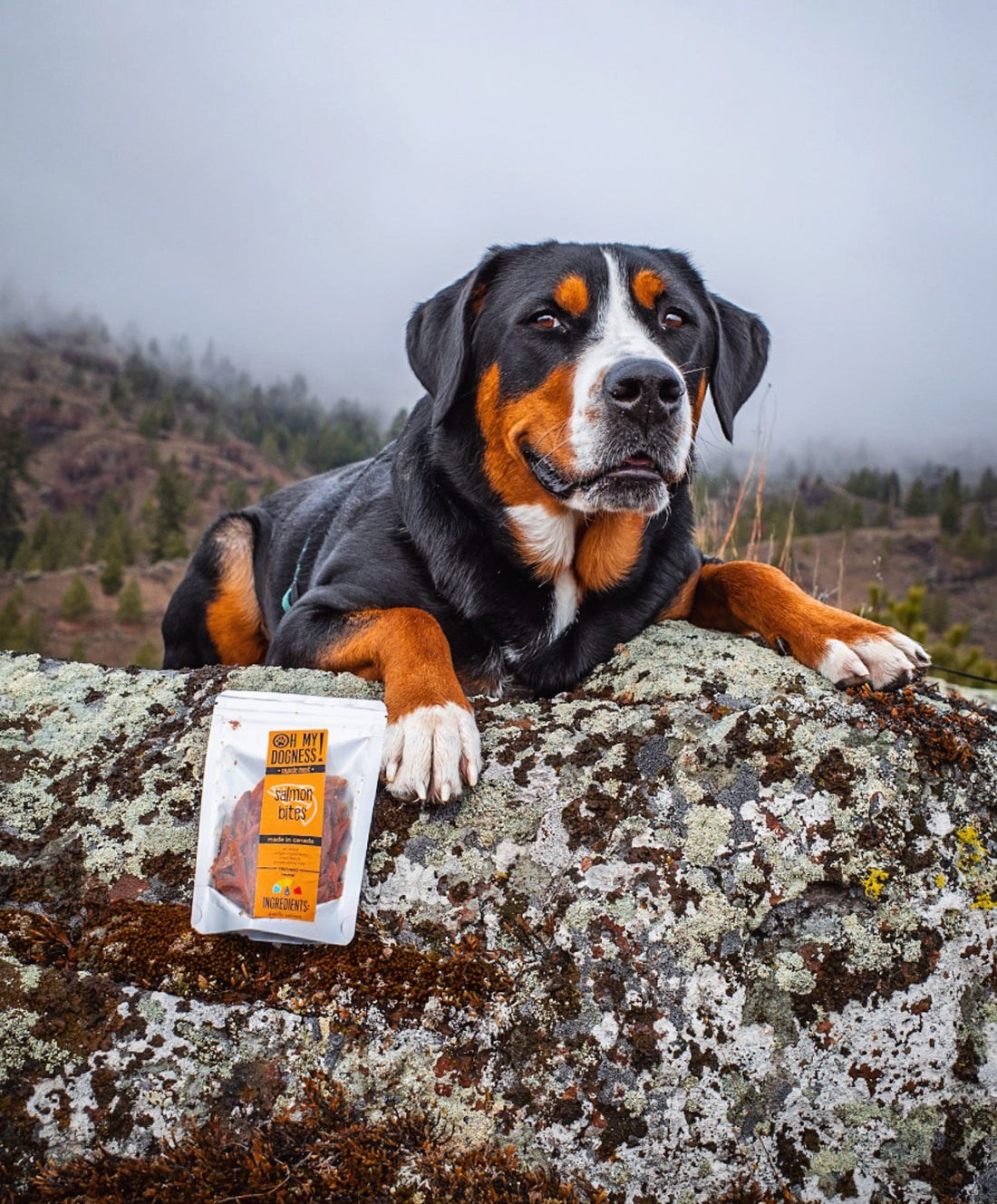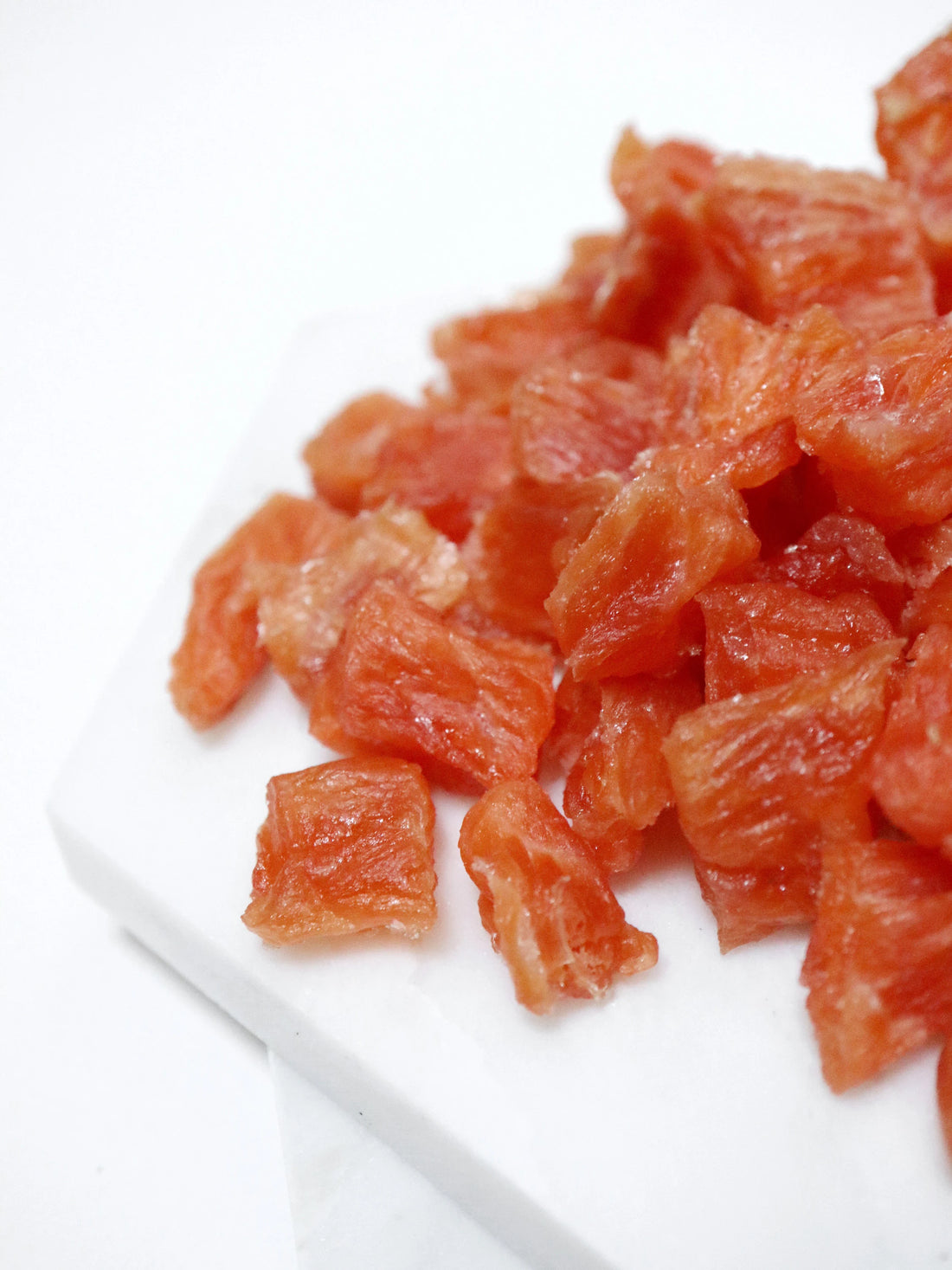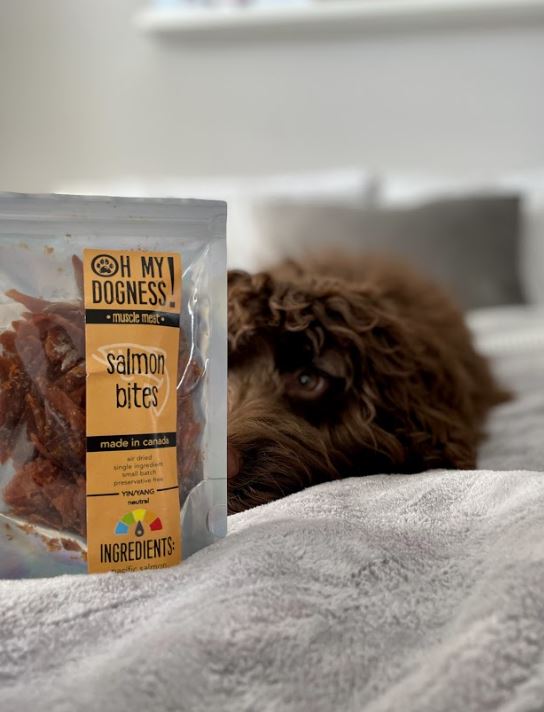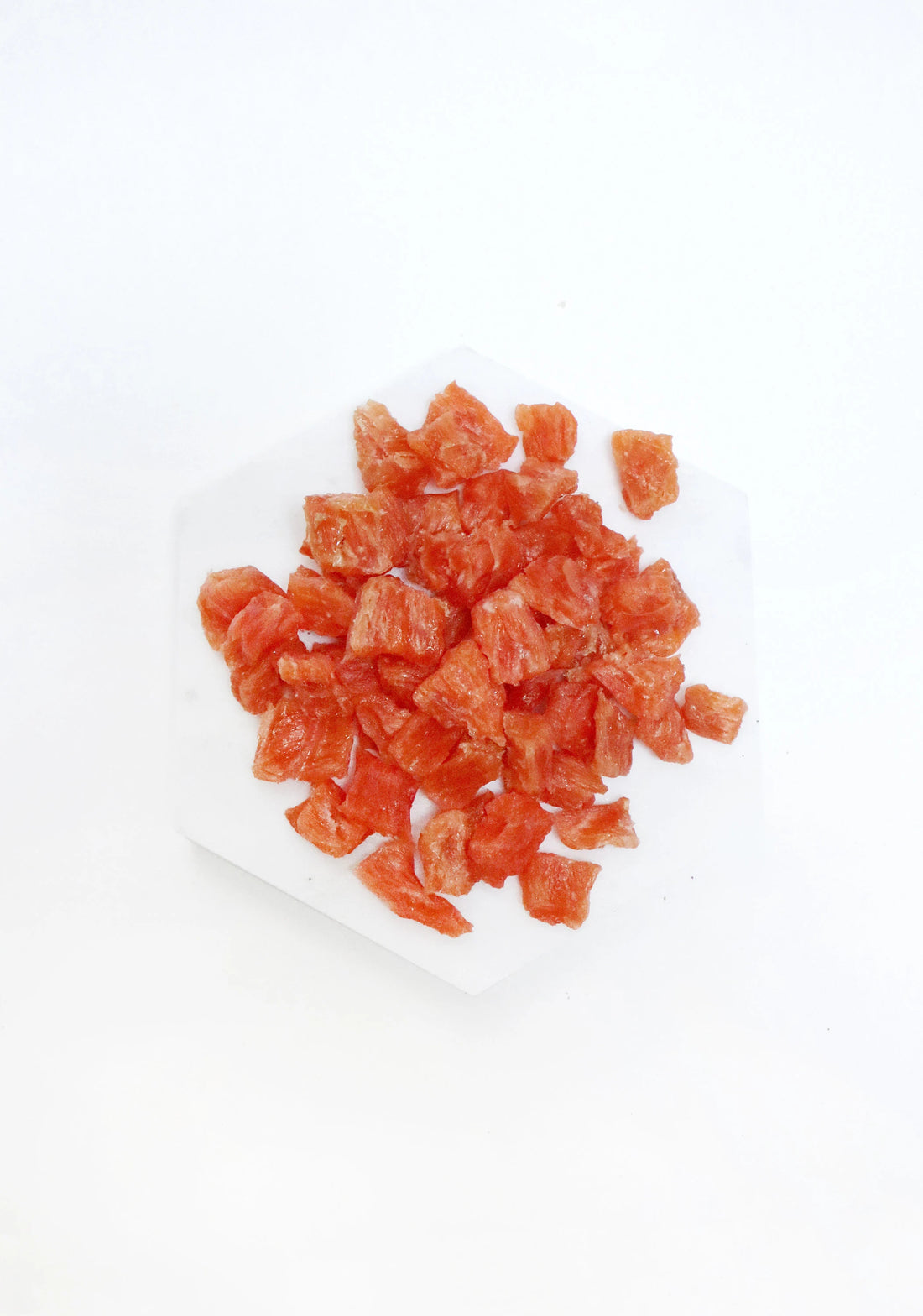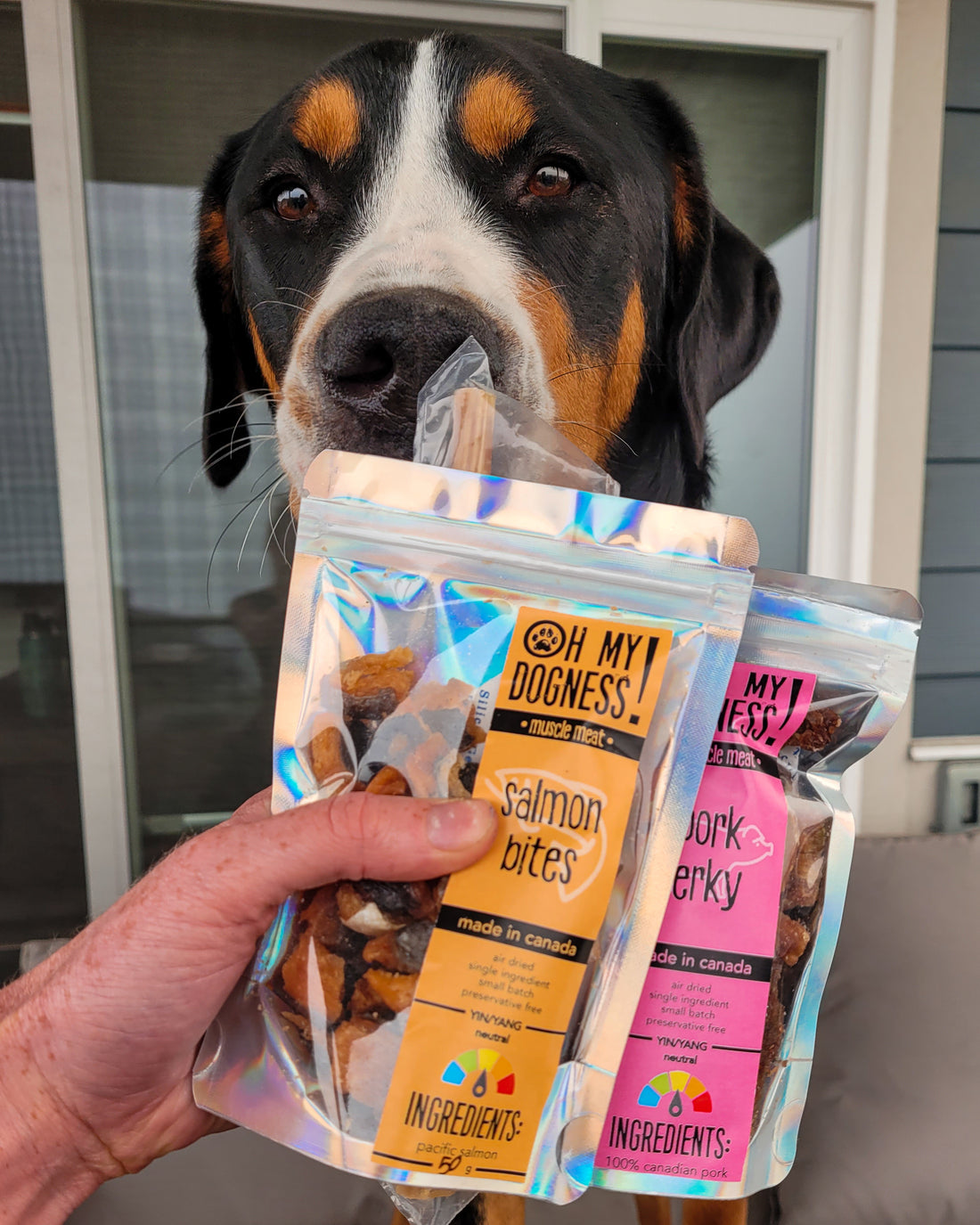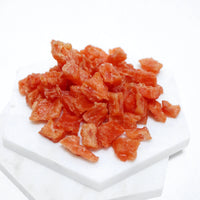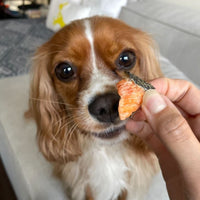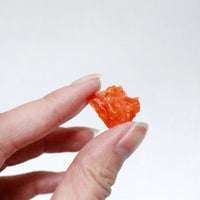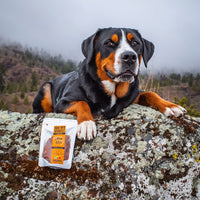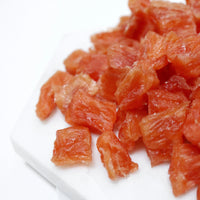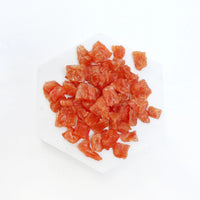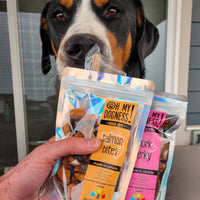 Your dog will go crazy for these delicious morsels of pure salmon! The salmon we use is high quality human grade farmed Atlantic salmon. Salmon is considered a fatty fish, high in essential omega-3 fatty acids and helps maintain a soft and shiny coat while reducing shedding. We freeze our salmon for a minimum of 3 weeks at -20 degrees C to eliminate all risk of possible parasites.

• air dried
• single ingredient
• small batch
• antibiotic/hormone free

Recommended for dogs and cats!

QUANTITY: 50g (sizes of salmon may vary - sometimes it may not come cubed but in smaller chunks ), 100g and 200g

!! NEW !!
Salmon Toppers (not pictured) are the odds and ends from our salmon bites. They're highly addictive and great for adding into meals, enrichment/ snuffle mats, and frozen treats. It comes in 100g bags.
We also have salmon chunks for our larger doggos. These bags are the sides of the salmon fillets and dried to perfection. They're nice and smelly and filled with omegas which are great for skin and coat health. This comes in 200g bags.
Guaranteed Analysis: 

Crude Protein: 65% Min.
Crude Fat: 17% Min.
Crude fibre: 1% Max.
Moisture: 8% Max. 
Smell-o-Meter 

On a scale from 1 to 5 (5 being smelliest) this treat is rated as a 3/5.
• For optimal freshness, keep product in the sealed bag provided or airtight container of your choice
• Store treats in a cool, dark & dry place
• Wash hands with soap and water after handling
• Always supervise your pet when feeding
Room Temperature: 1 month
Refrigerated: 2 months
Freezer: 1 year