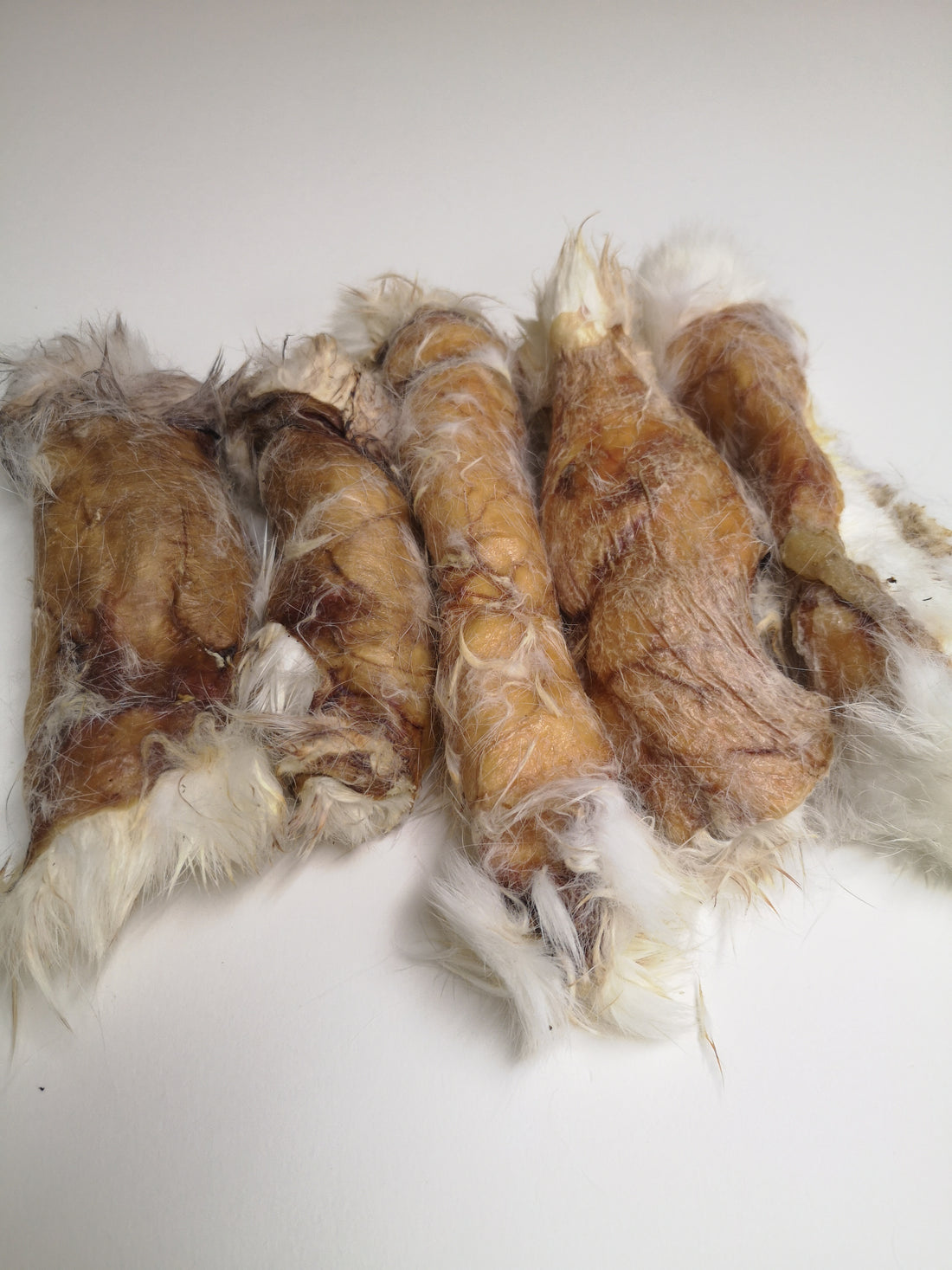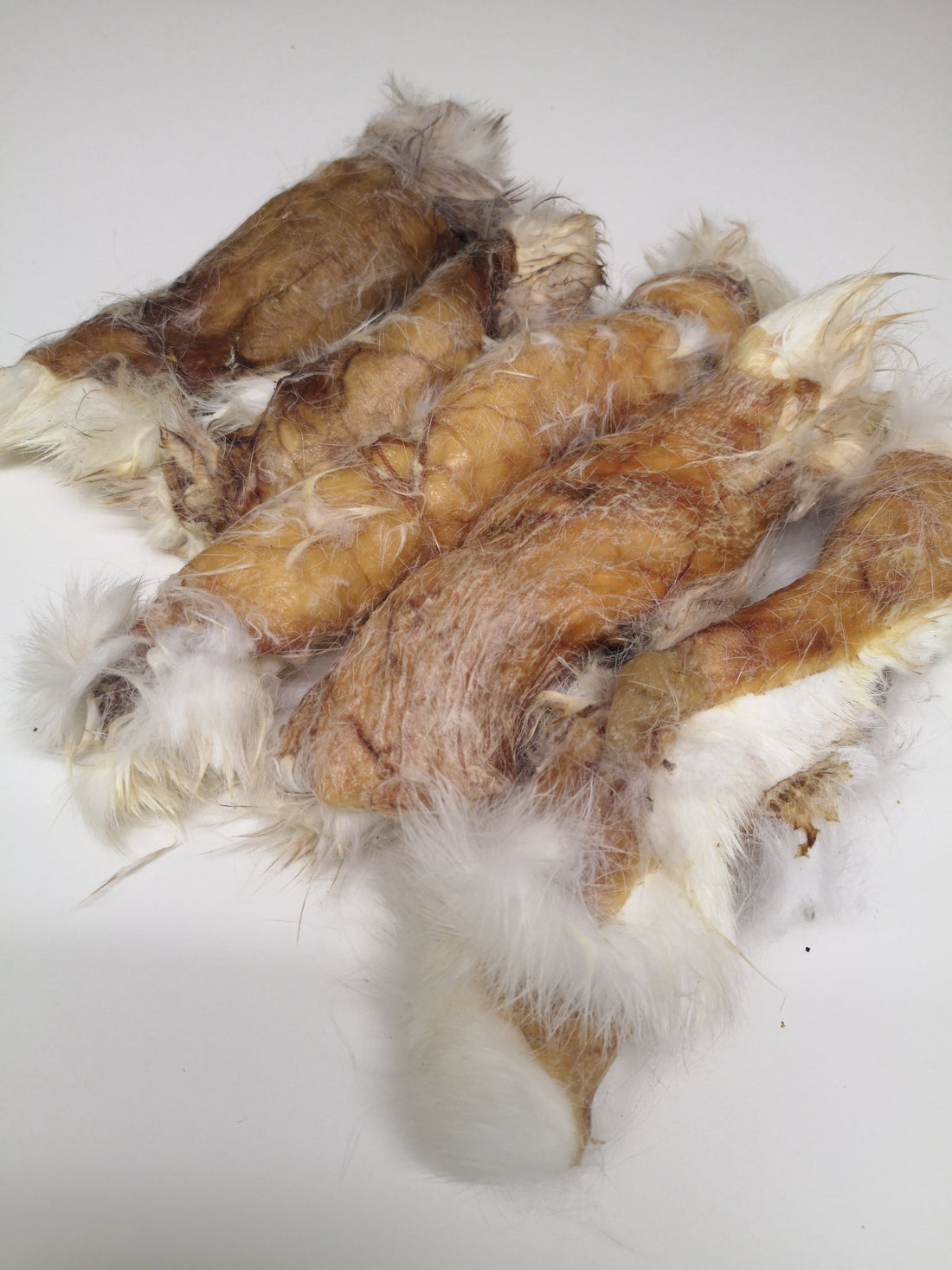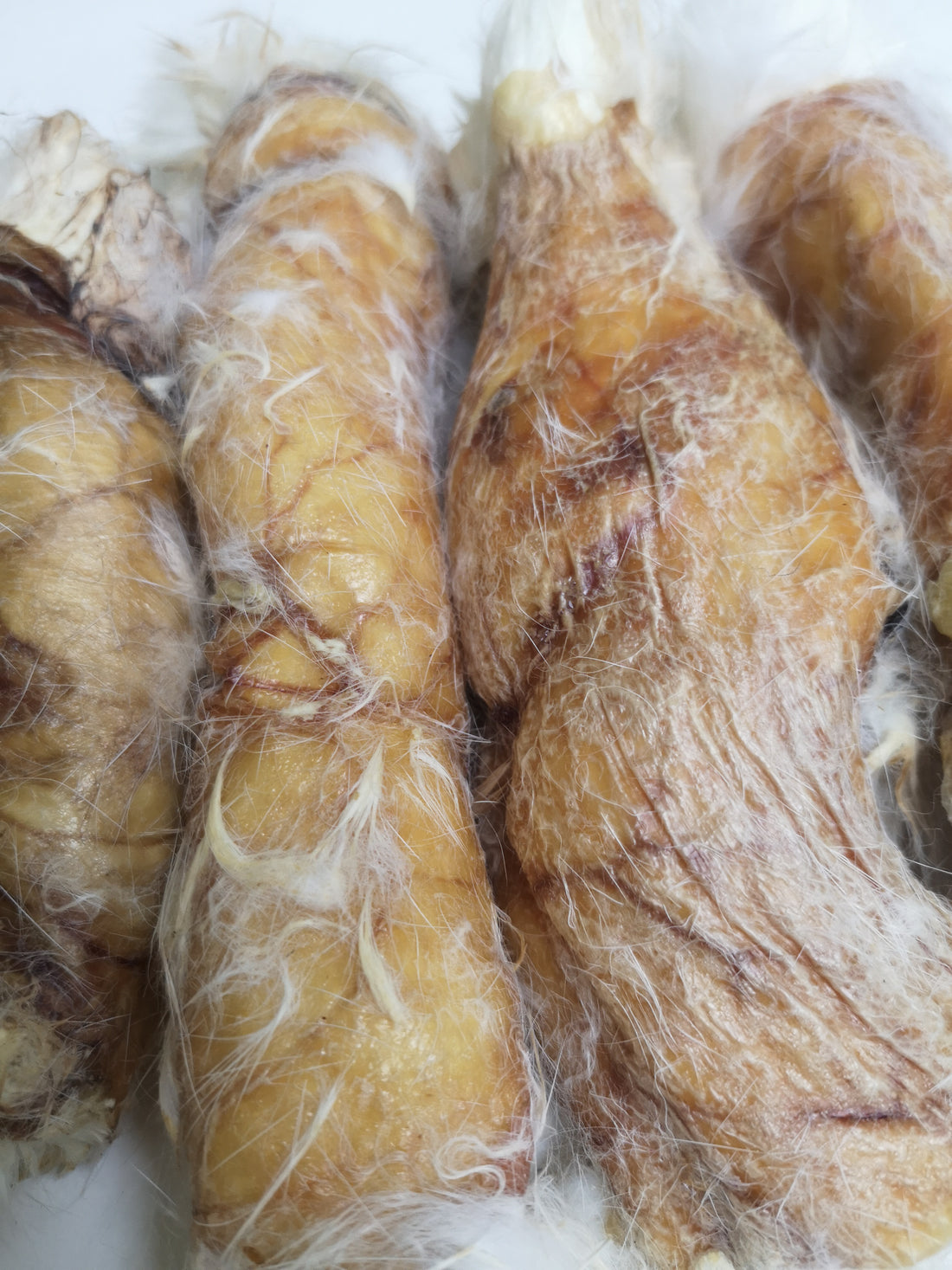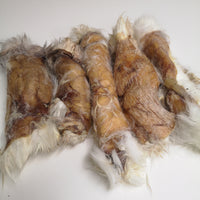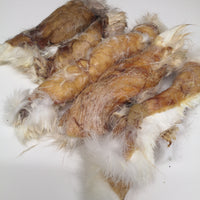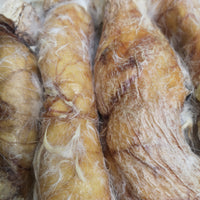 Rabbit Hide Roll (Fur On)
Rabbit hide rolls are perfect for dogs who love furry rabbit ears. These chews are great for light to medium chewers. They are high in Protein, Manganese, Glucosamine, Chondroitin And Low In Fat.  It takes a little getting used to feeding fur, but it actually helps clean your dog's digestive tract! Rabbit hide is an excellent source of calcium, chondroitin and glucosamine which helps maintain healthy joints and bones. They also make an excellent natural 'toothbrush' for your dog, scraping away plaque and tartar as your dog chews.
Our rabbit are raised locally in Ontario without hormones or antibiotics! A low allergen treat that makes a great chew for dogs of all sizes.

• air dried
• single ingredient
• small batch
• antibiotic/hormone free

Recommended for dogs only!

QUANTITY: 1pc (Small, Medium, or Large)
Guaranteed Analysis: 

Crude Protein: 70% Min.
Crude Fat: 8% Min.
Crude fibre: 1% Max.
Moisture: 10% Max. 
Smell-o-Meter 

On a scale from 1 to 5 (5 being smelliest) this treat is rated as a 2/5.
• For optimal freshness, keep product in the sealed bag provided or airtight container of your choice
• Store treats in a cool, dark & dry place
• Wash hands with soap and water after handling
• Always supervise your pet when feeding
Room Temperature: 1 month
Refrigerated: 2 months
Freezer: 1 year