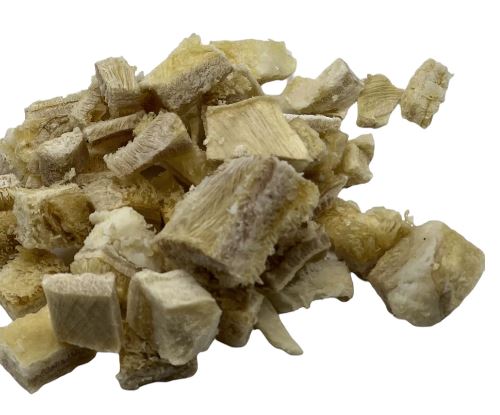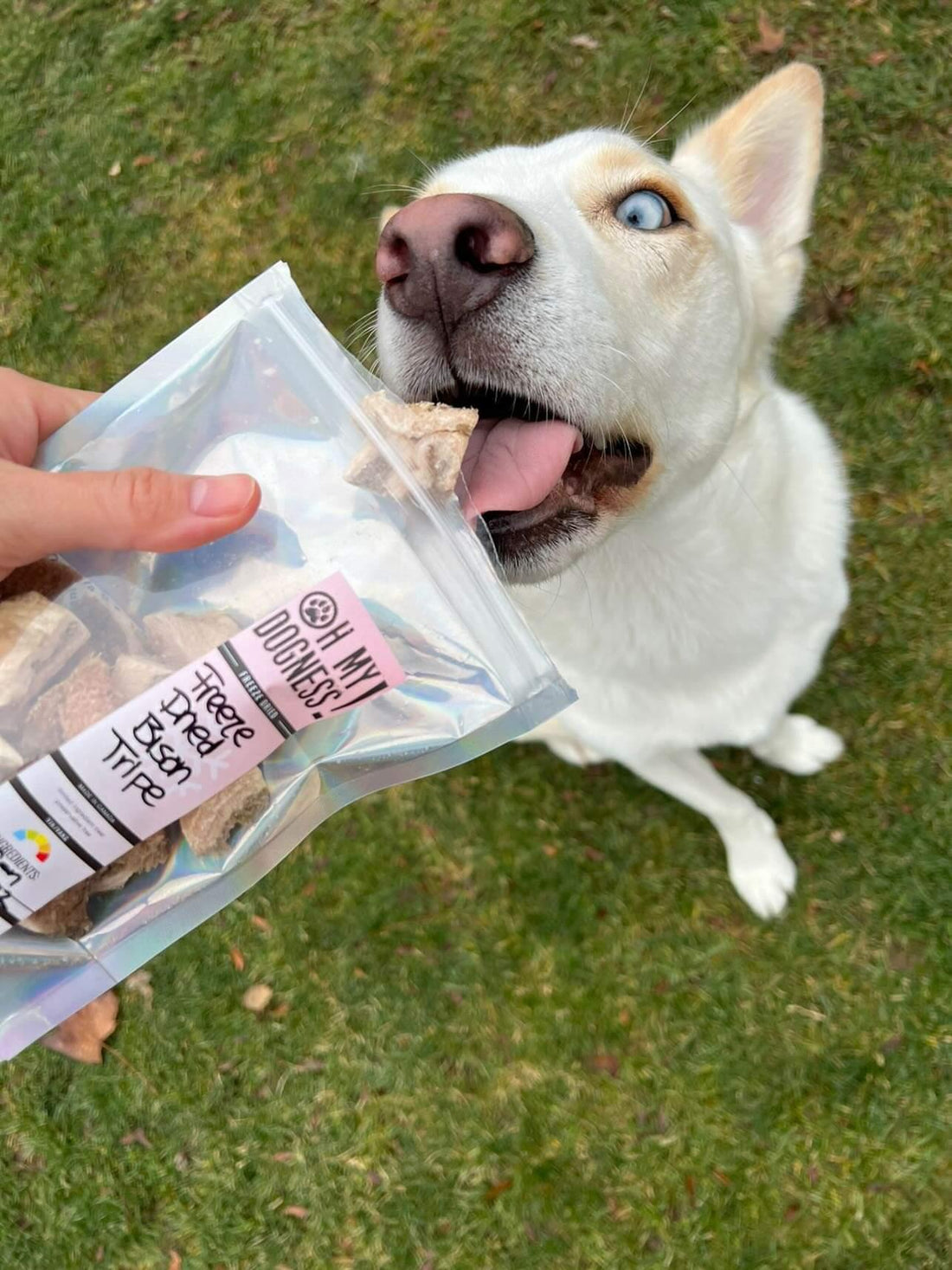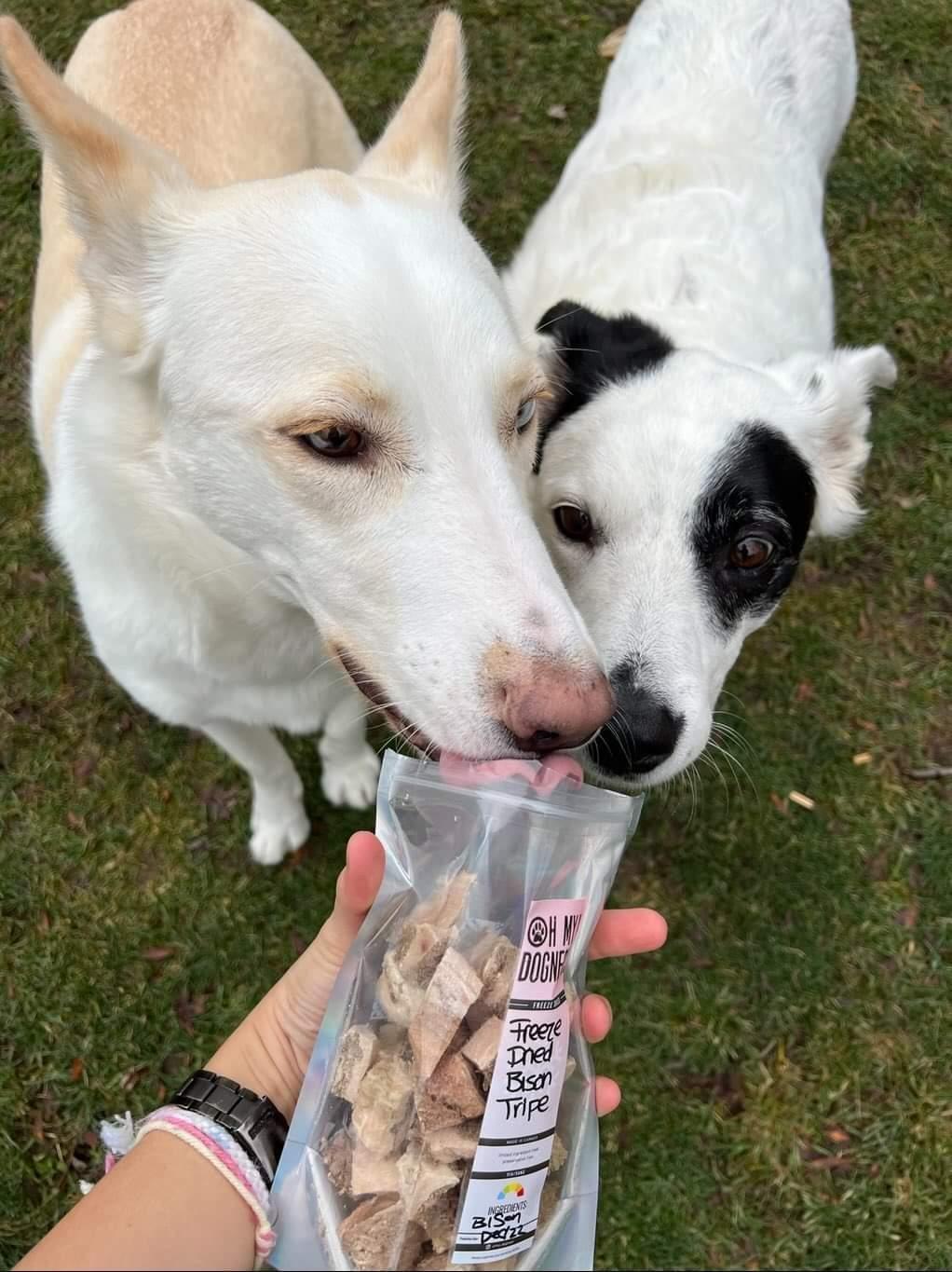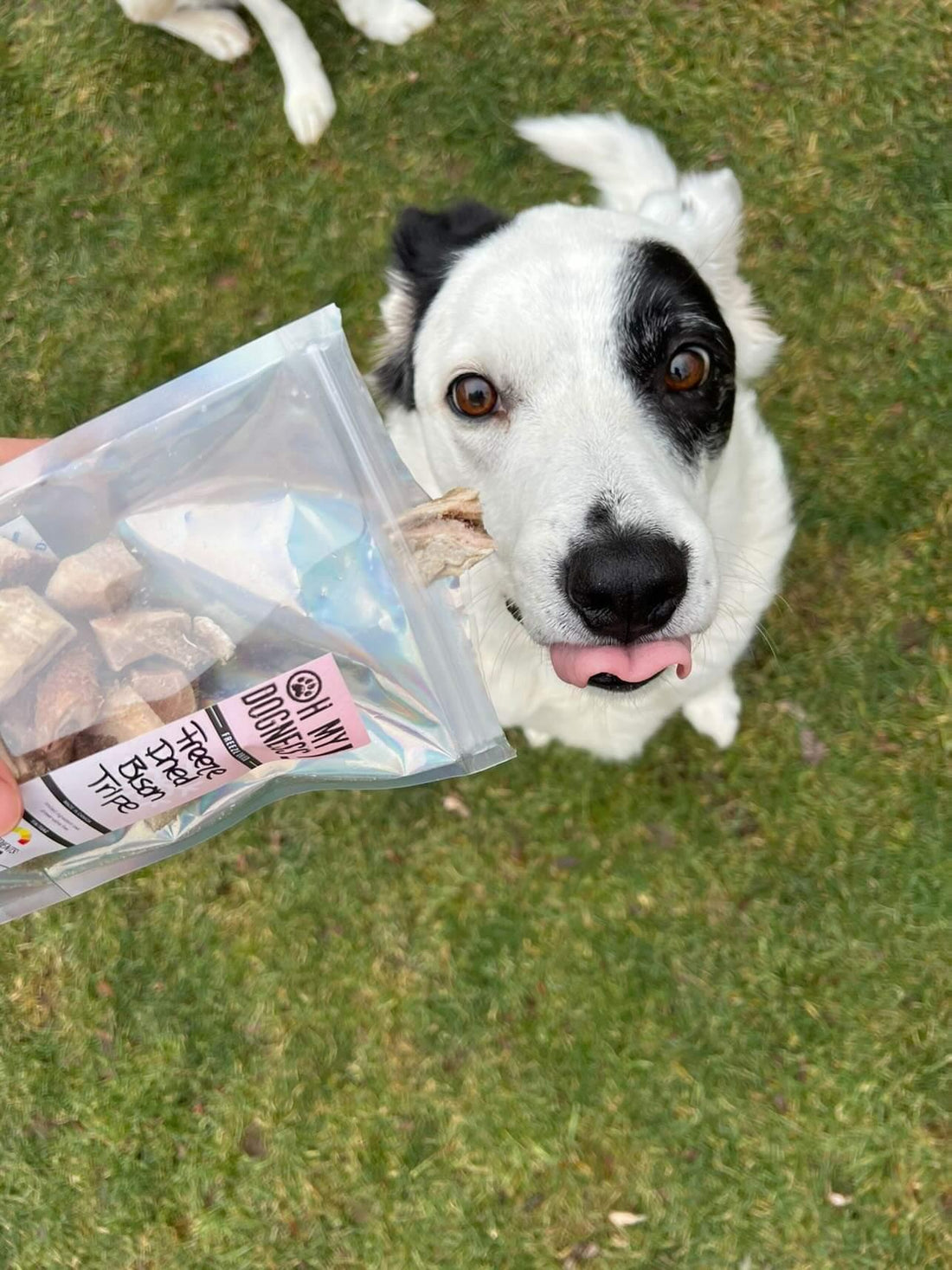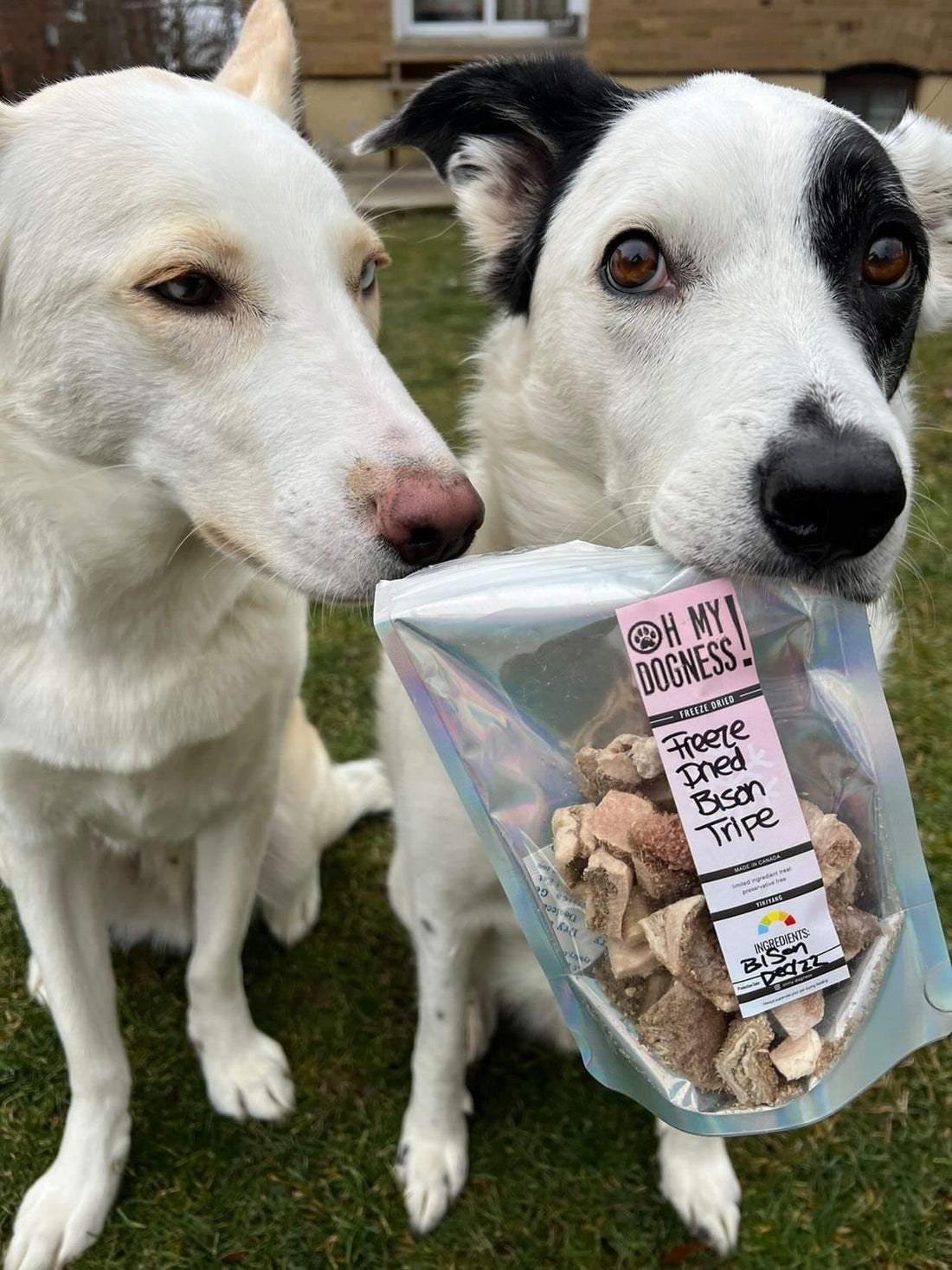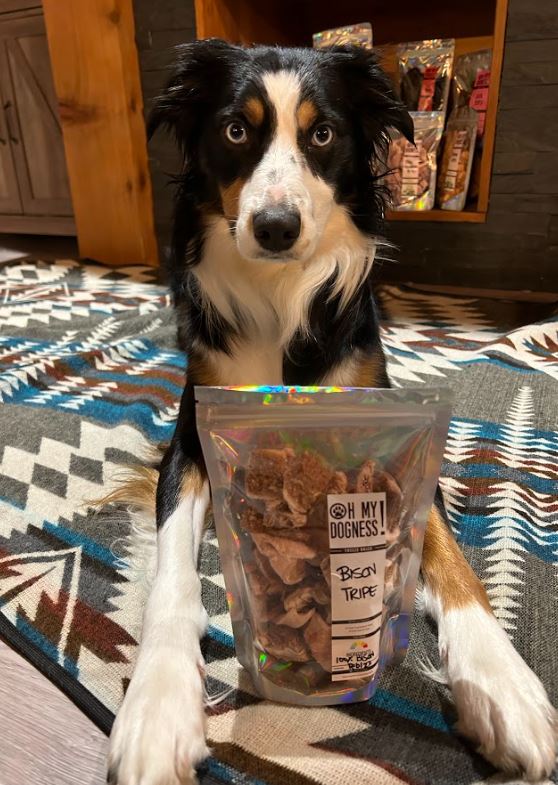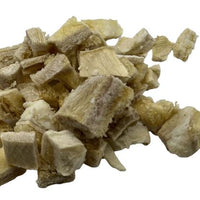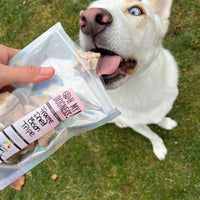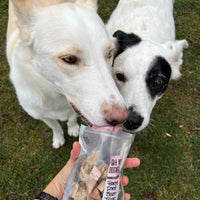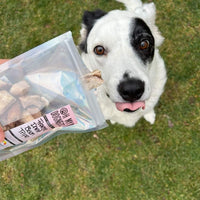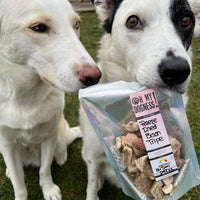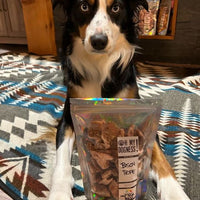 Light, airy, and non greasy, Bison tripe are the perfect training treat for bringing on the go! They are smelly and guaranteed to grab your dog's attention. Bison Tripe comes from the lining to the bison's stomach and is nutrient dense and considered a superfood. Tripe contains essential fatty acids, protein, and digestive juices which are important for your pet's health.

• freeze dried
• single ingredient
• small batch
• antibiotic/hormone free

Recommended for dogs only!

QUANTITY: 40-50g, fresh weight is approx.100-120g
Our tripe is a freeze dried product. The freeze drying process removes all the moisture from the freeze dried bites, which is what gives them an extra long shelf life of up to 10 years. These treats are ideal for long term food storage, but as also make amazing meal toppers to enhance or entice picky eaters.
Smell-o-Meter 

On a scale from 1 to 5 (5 being smelliest) this treat is rated as a 1/5.
• For optimal freshness, keep product in the sealed bag provided or airtight container of your choice
• Store treats in a cool, dark & dry place
• Wash hands with soap and water after handling
• Always supervise your pet when feeding
Room Temperature: 1 month
Refrigerated: 2 months
Freezer: 1 year