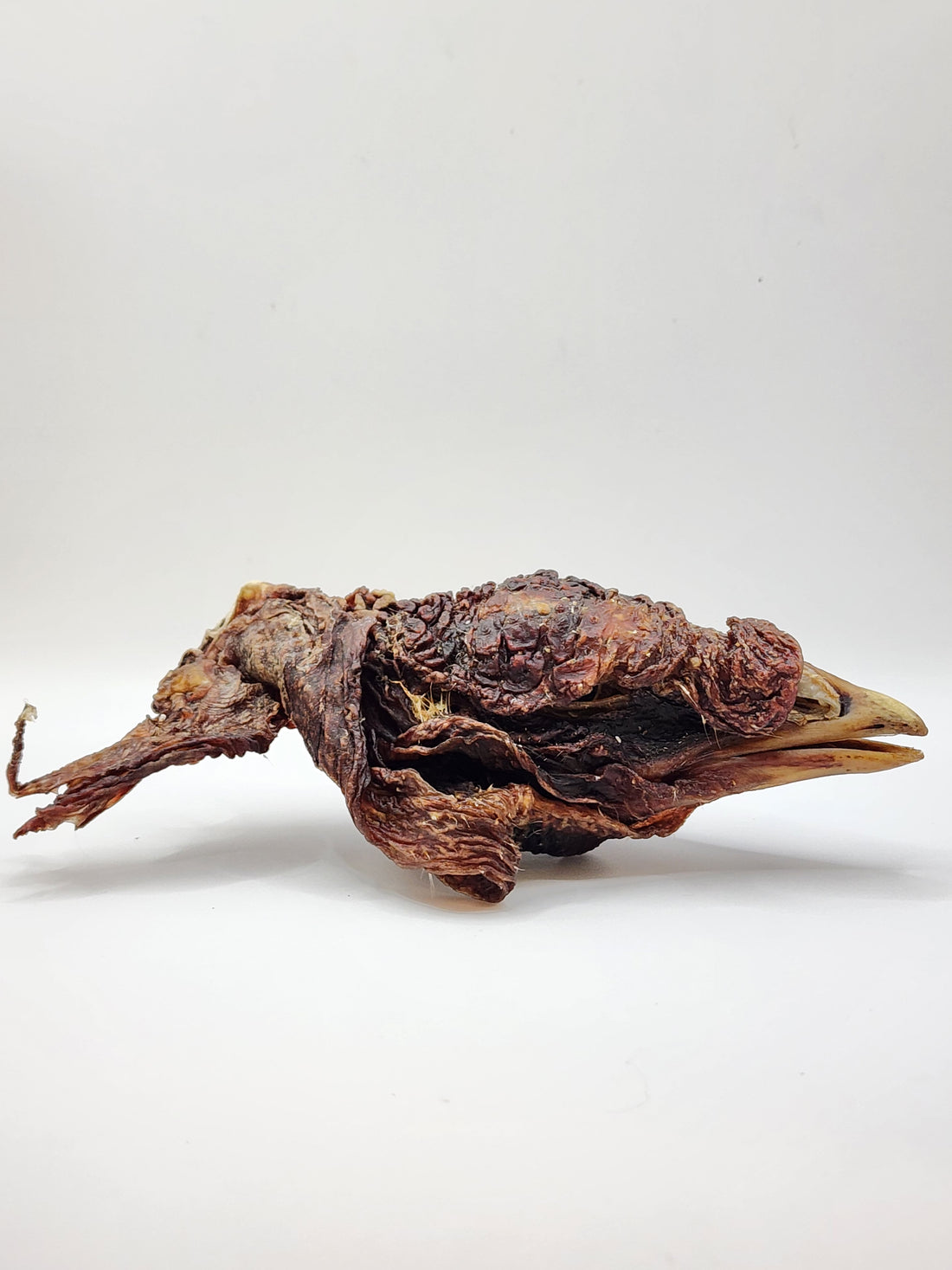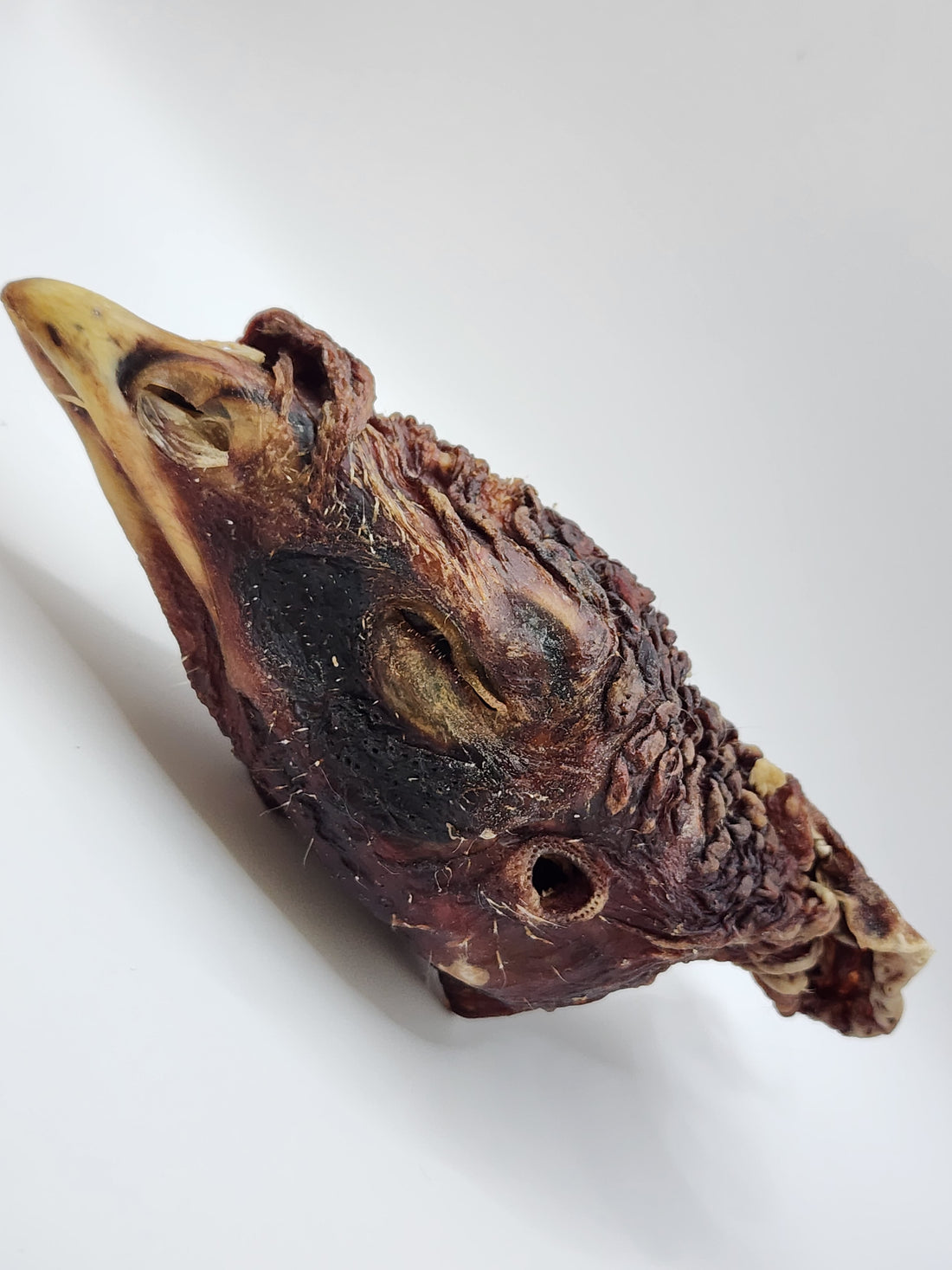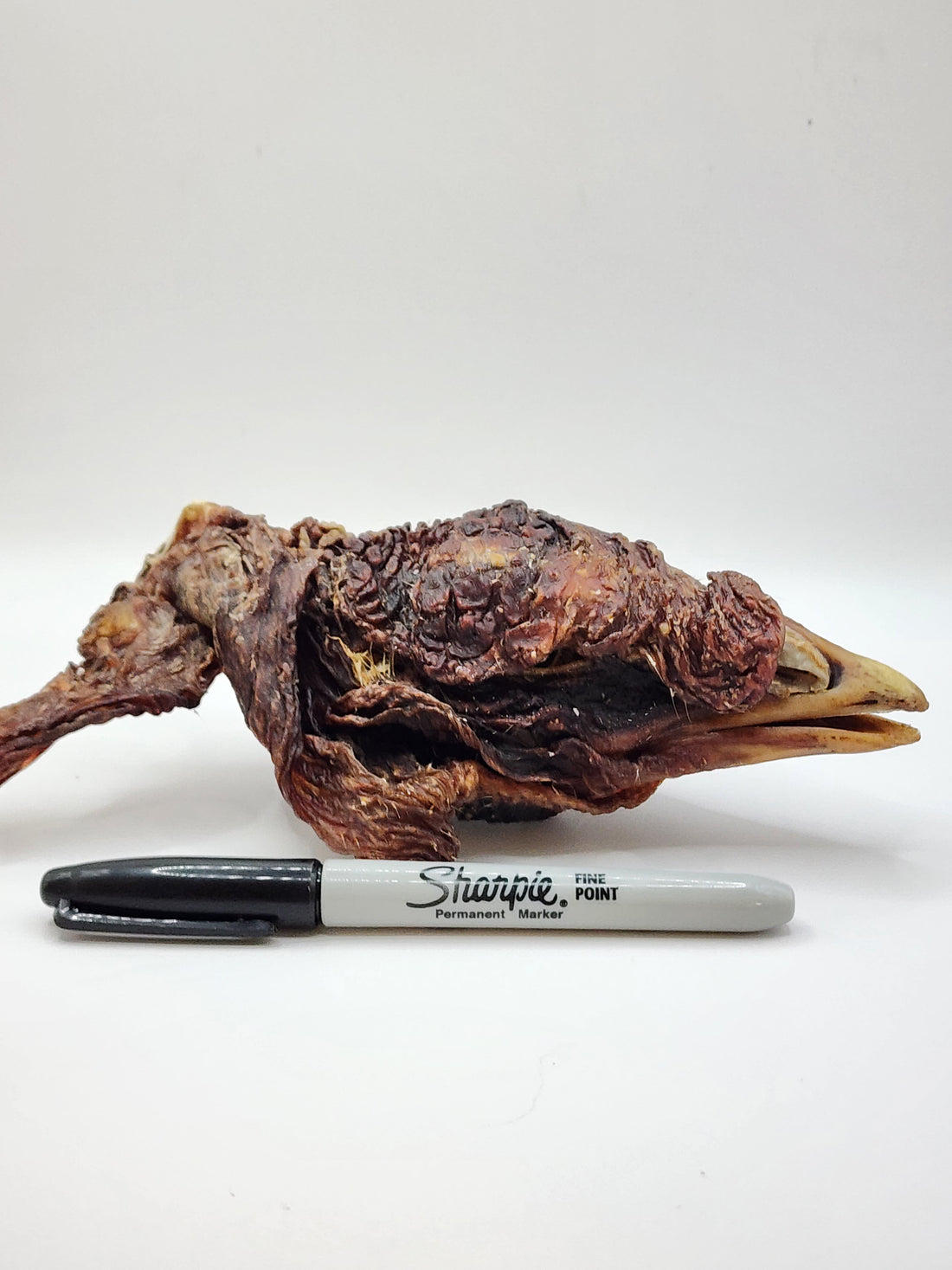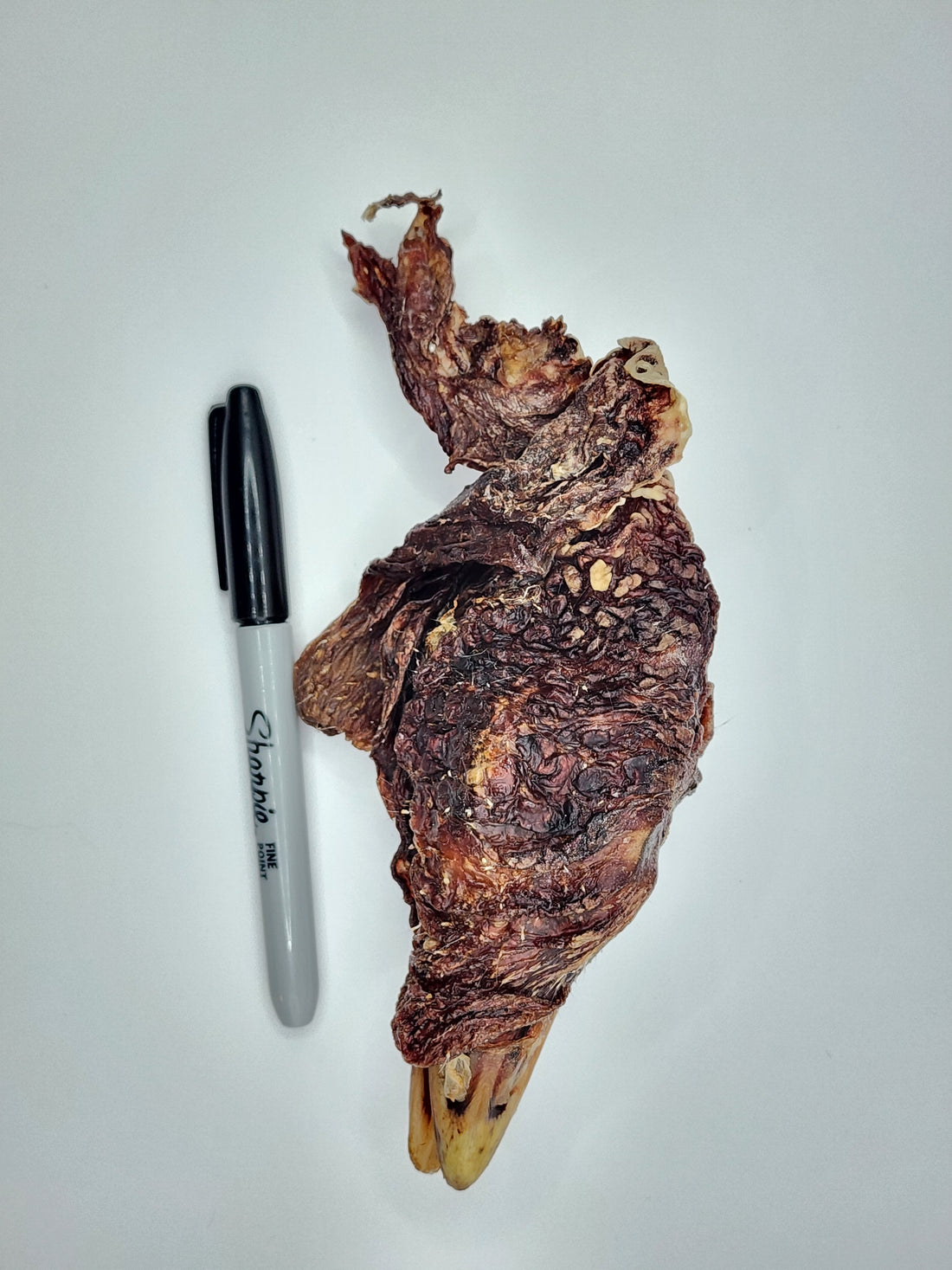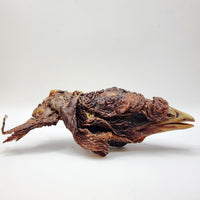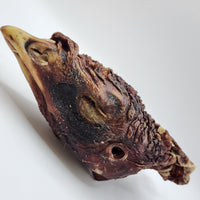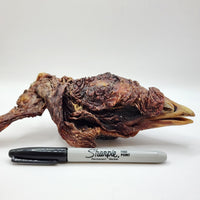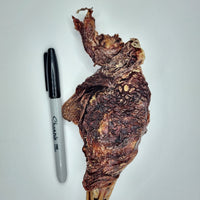 We didn't forget about our medium to large dog owners! Introducing OMD's Jumbo Dehydrated Turkey Heads!
This chew is packed with flavor and wholesome goodness. The natural chewing action on our Dehydrated Turkey Heads helps reduce plaque and tartar buildup, promoting strong teeth and fresh breath, while also providing mental stimulation.
These turkey heads are loaded with lean protein, these treats support muscle development and overall vitality, ensuring your dog stays active and strong. Similar to the duck and chicken heads, these turkey heads contain calcium and phosphorus, essential minerals for maintaining healthy bones and joints, making them an ideal choice for medium to large breed dogs.
Feeding Tip:
Because these chews are larger, remember to subtract a portion of your dog's regular meal to maintain a balanced diet while indulging them with this delicious, nutritious treat.
QUANTITY: 1 PC (sizes vary) 
Smell-o-Meter 
On a scale from 1 to 5 (5 being smelliest) this treat is rated as a 2/5. Please store in a cool place, preferably in the freezer until you are ready to feed the chews. 
When giving chews to your dog, it's important to monitor their chewing and provide access to water to avoid choking or dehydration.
If you have any questions or concerns about giving your dog chews, consult your veterinarian. They can provide advice on the best types of chews for your dog and help you identify any potential risks or issues. By working closely with your veterinarian and taking necessary precautions, you can help ensure that your dog stays safe and healthy while enjoying their chew.
• For optimal freshness, keep product in the sealed bag provided or airtight container of your choice
• Store treats in a cool, dark & dry place
• Wash hands with soap and water after handling
• Always supervise your pet when feeding
Room Temperature: 1 month
Refrigerated: 2 months
Freezer: 1 year