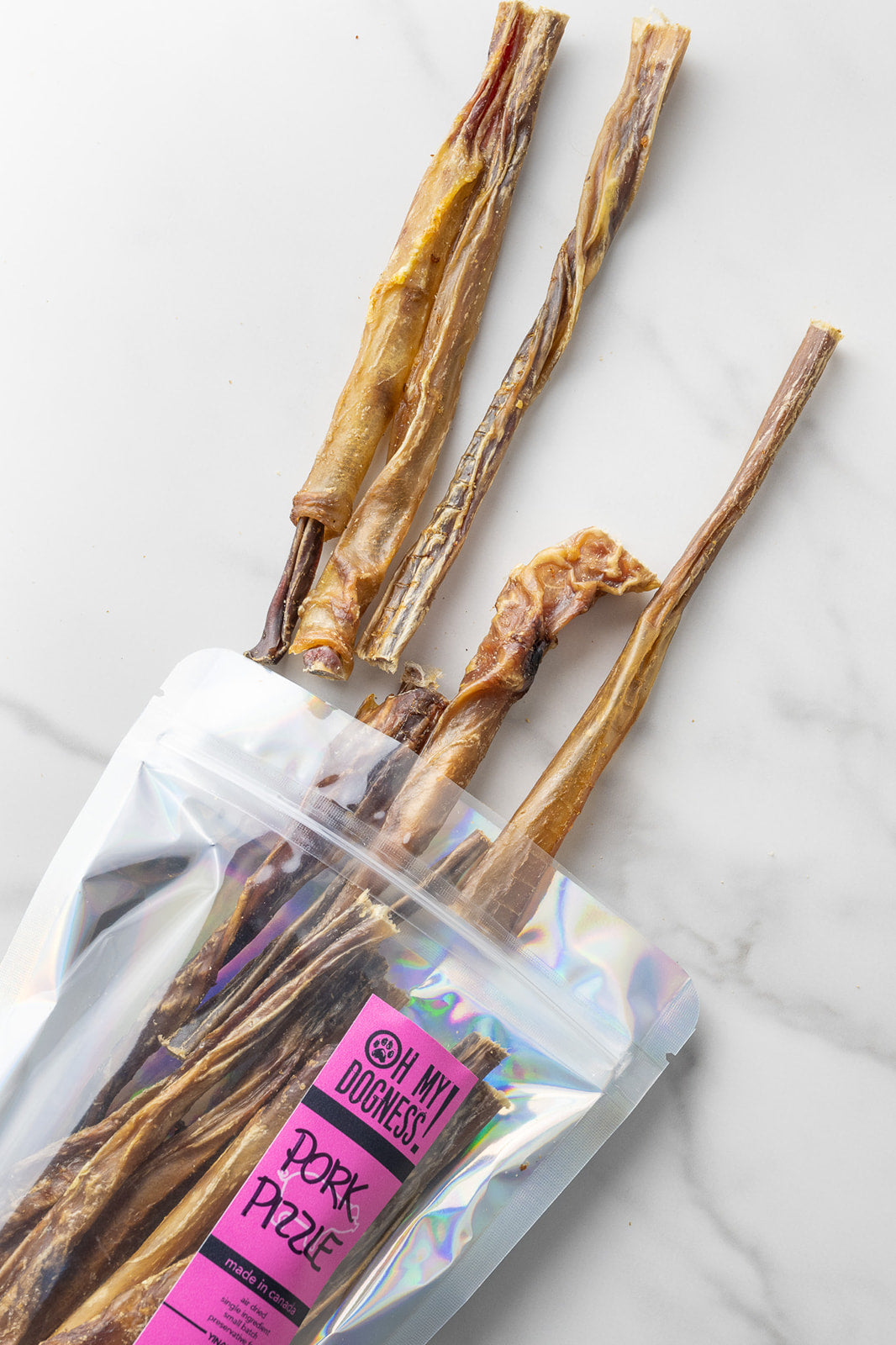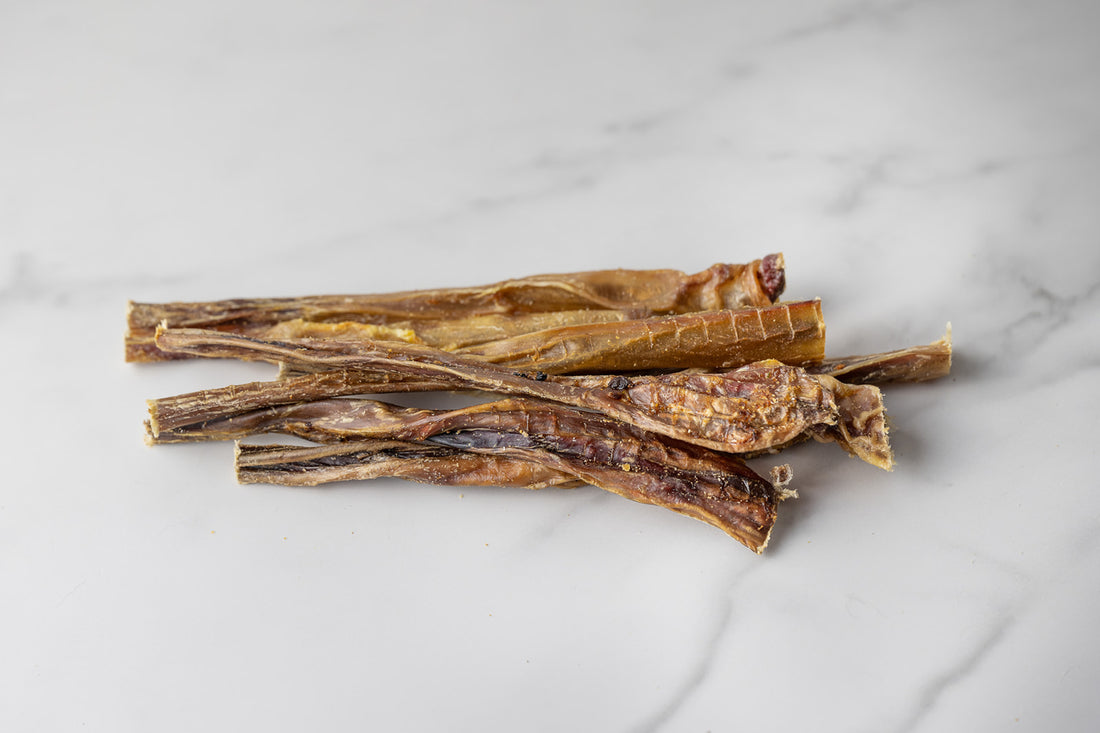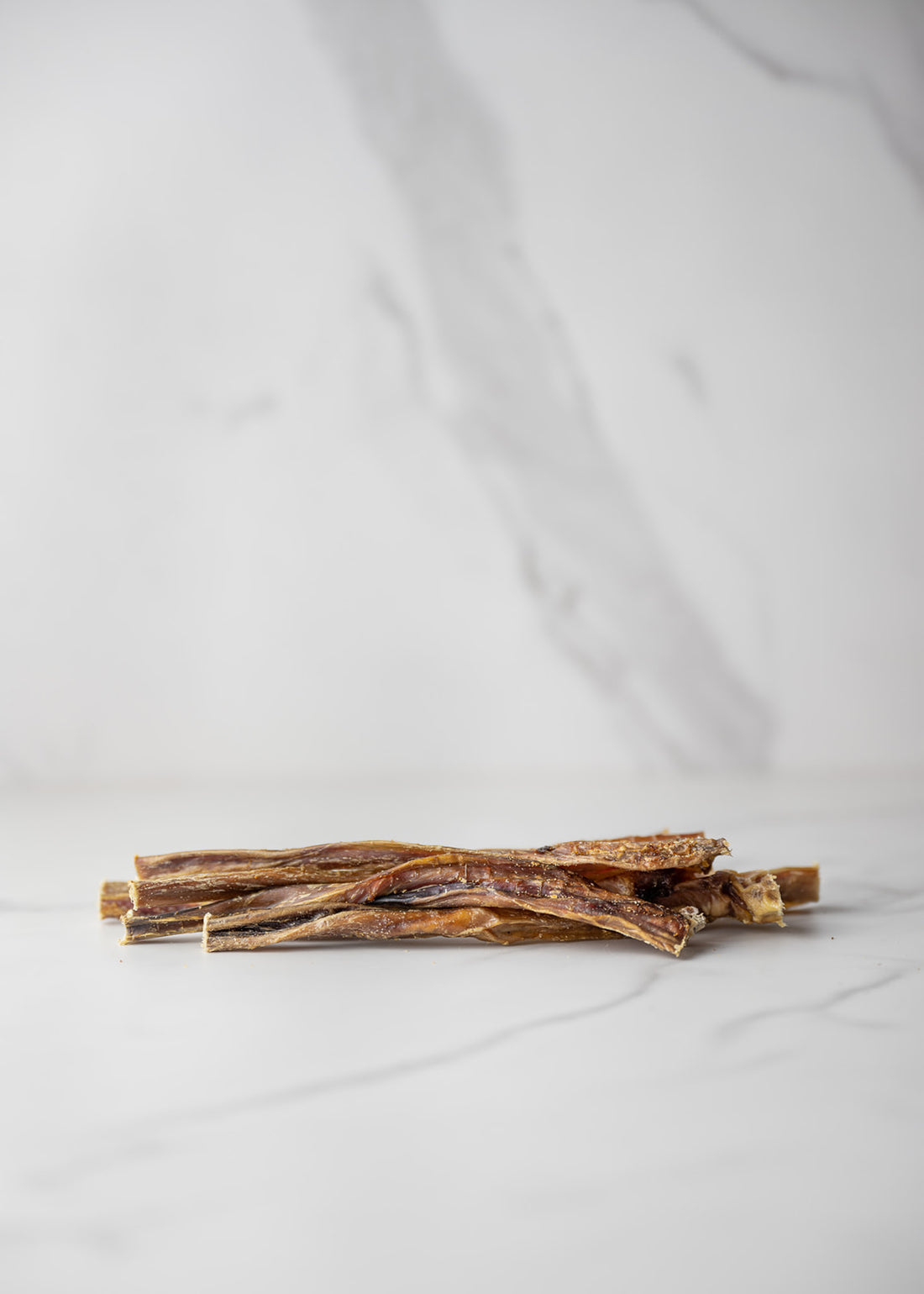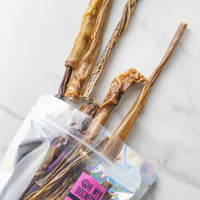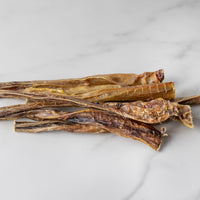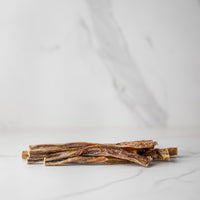 Elevate your dog's snacking experience with our Lightly Smoked Pork Pizzle, a delicious and health-conscious treat that encourages dental well-being, mental stimulation, and pure tail-wagging delight. Make your furry friend's day by offering them a treat that's not only irresistibly tasty but also supports their overall health. 
Crafted in our state-of-the-art commercial kitchen, these pizzles are thoughtfully prepared for your pup and tested with our ambassador group to ensure tip-top quality.  Our Pork Pizzles are sourced from high-quality Ontario Pork, ensuring your dog receives a delectable treat made from the finest ingredients.

We understand the concerns that can arise from strong odors associated with traditional pizzles. That's why our Pork Pizzles are expertly smoked to achieve a delightful aroma that your dog will love, without overwhelming your senses. These chews are considered to be light chews, and is a fantastic tool to promote dental health. The chewing action helps reduce plaque and tartar buildup, contributing to fresher breath and healthier gums.

OMD Pork Pizzles are packed with high-quality protein, and offer your dog a wholesome snack that supports muscle development, energy levels, and overall well-being.

Chew Time Recommendation:

We recommend providing our Lightly Smoked Pork Pizzle to your dog as a special treat 1-2 times per week. Supervision is always advised during chewing to ensure your dog's safety and to prevent any potential choking hazards. Remember, every dog is unique, so adjust the treat duration based on your dog's size, chewing habits, and individual preferences.


• air dried
• single ingredient
• small batch
• antibiotic/hormone free

Recommended for dogs.

SIZES:  10pk
Smell-o-Meter 

On a scale from 1 to 5 (5 being smelliest) this treat is rated as a 2/5.
• For optimal freshness, keep product in the sealed bag provided or airtight container of your choice
• Store treats in a cool, dark & dry place
• Wash hands with soap and water after handling
• Always supervise your pet when feeding
Room Temperature: 1 month
Refrigerated: 2 months
Freezer: 1 year