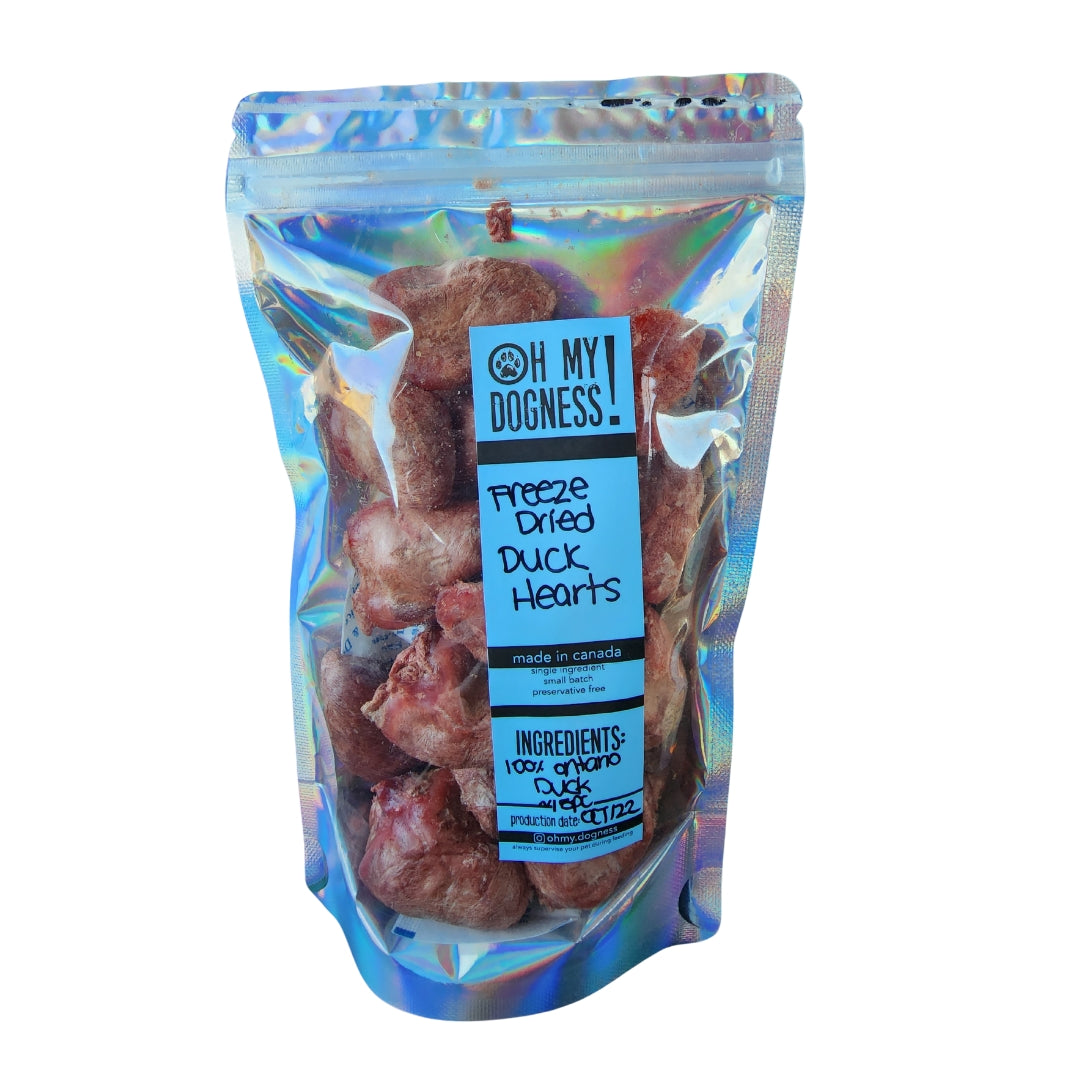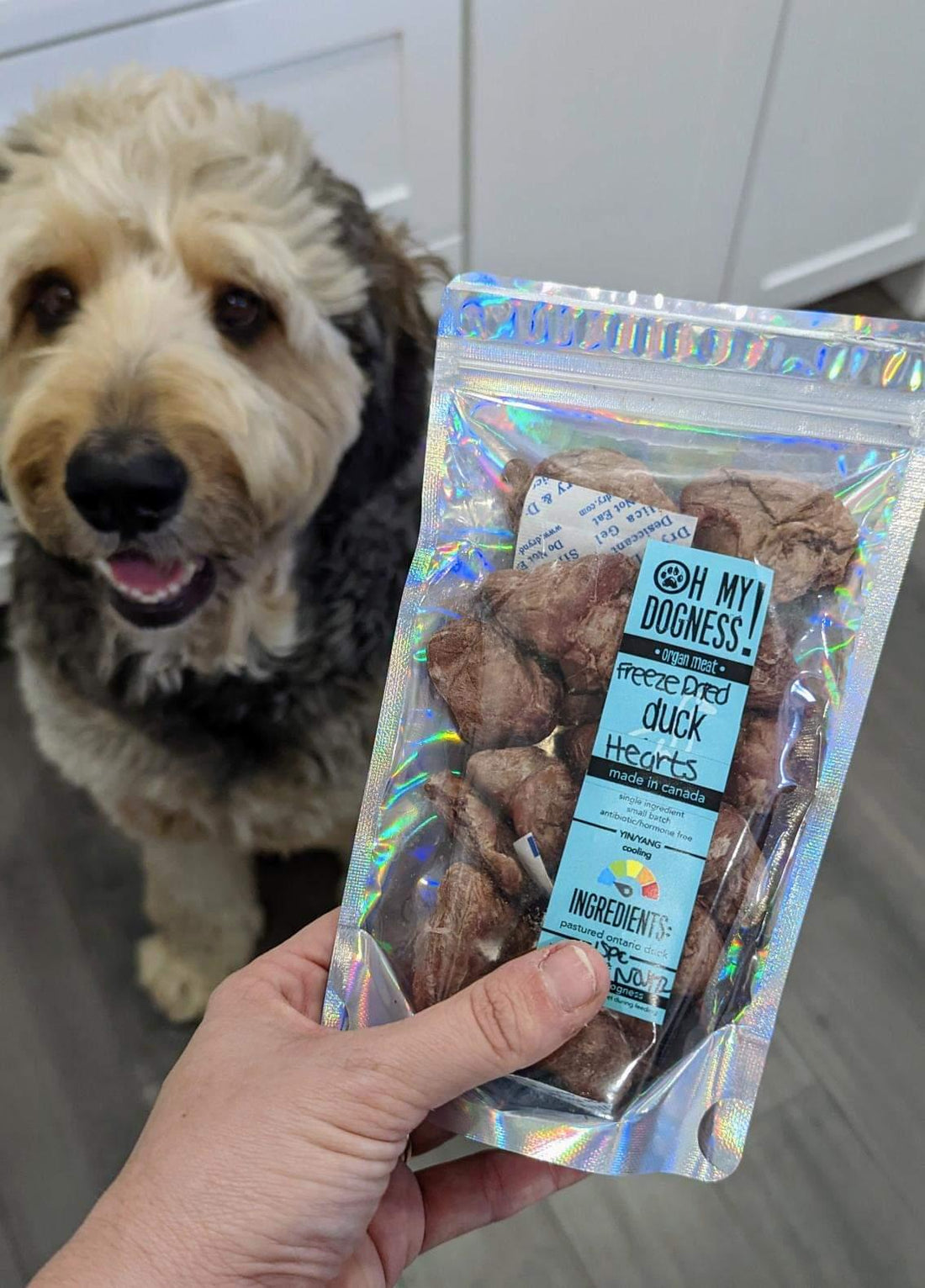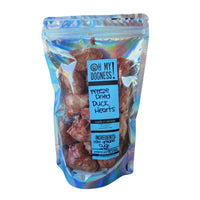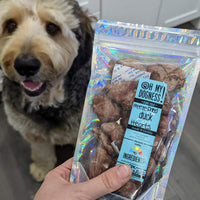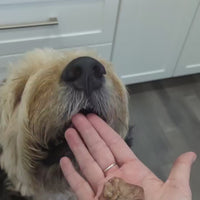 OMD freeze dried Duck Hearts are an excellent source of protein, B vitamins and iron. These hearts can be broken into to smaller pieces with scissors, making them great for training and snacking. Made with no fillers like grain, corn, wheat, soy or potato.
• freeze dried
• single ingredient
• small batch
• antibiotic/hormone free

Recommended for dogs only!

QUANTITY: 13-15pcs (equivalent to 220g raw).
Smell-o-Meter 

On a scale from 1 to 5 (5 being smelliest) this treat is rated as a 1/5.
• For optimal freshness, keep product in the sealed bag provided or airtight container of your choice
• Store treats in a cool, dark & dry place
• Wash hands with soap and water after handling
• Always supervise your pet when feeding
Room Temperature: 1 month
Refrigerated: 2 months
Freezer: 1 year