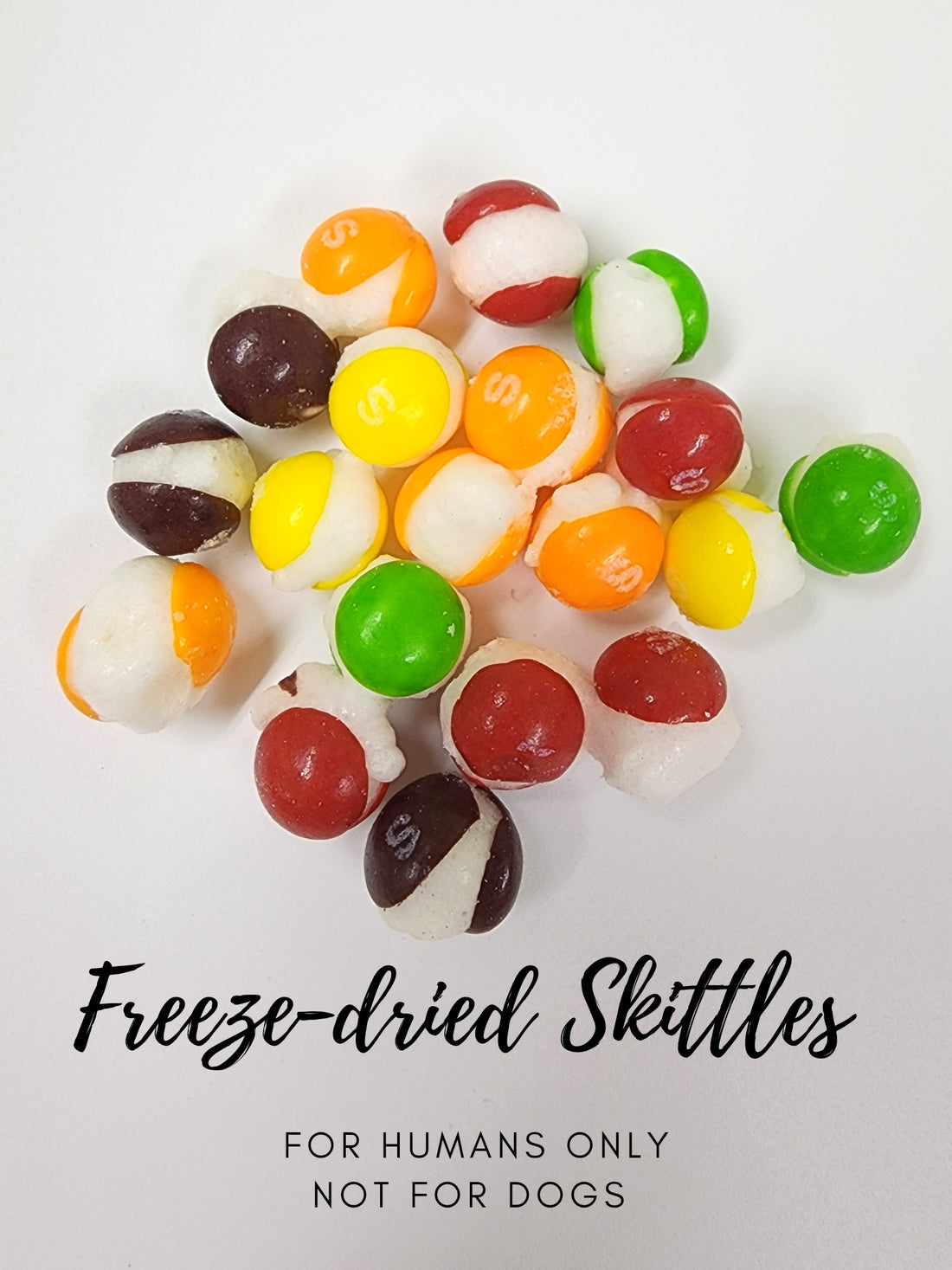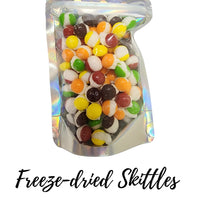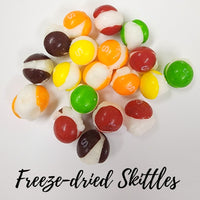 Come taste the rainbow with our freeze dried skittles. These candies are super crunchy and addictive. 
PLEASE BE AWARE that some candy manufactures prohibit the use of their candy names to be listed anywhere other than as an ingredient so, in order to prevent consumer confusion, possible trademark infringement and to protect the Trademark rights for each manufacture, we have an obligation to inform all potential customers of the following.
#1 - We are in no way affiliated with, have a sponsorship association or represent any of the candy manufactures listed on our site.
#2 - The Trademark for these candies are exclusive to each manufacture and IS NOT owned or claim to be owned by Ohmydogness.
#3 - These freeze dried candies ARE NOT created by or sold by the manufacturer of the actual candies. Deception on the source or origin is strictly prohibited.
#4 - The candies that I use ARE authentic candies however, once these candies are Freeze Dried, the texture and sometimes the taste changes.
#5 - and most importantly,  this product is suitable for human consumption ONLY. Please DO NOT feed this to your dog.
If you have any questions, please feel free to contact me.
• For optimal freshness, keep product in the sealed bag provided or airtight container of your choice
• Store treats in a cool, dark & dry place
• Wash hands with soap and water after handling
• Always supervise your pet when feeding
Room Temperature: 1 month
Refrigerated: 2 months
Freezer: 1 year