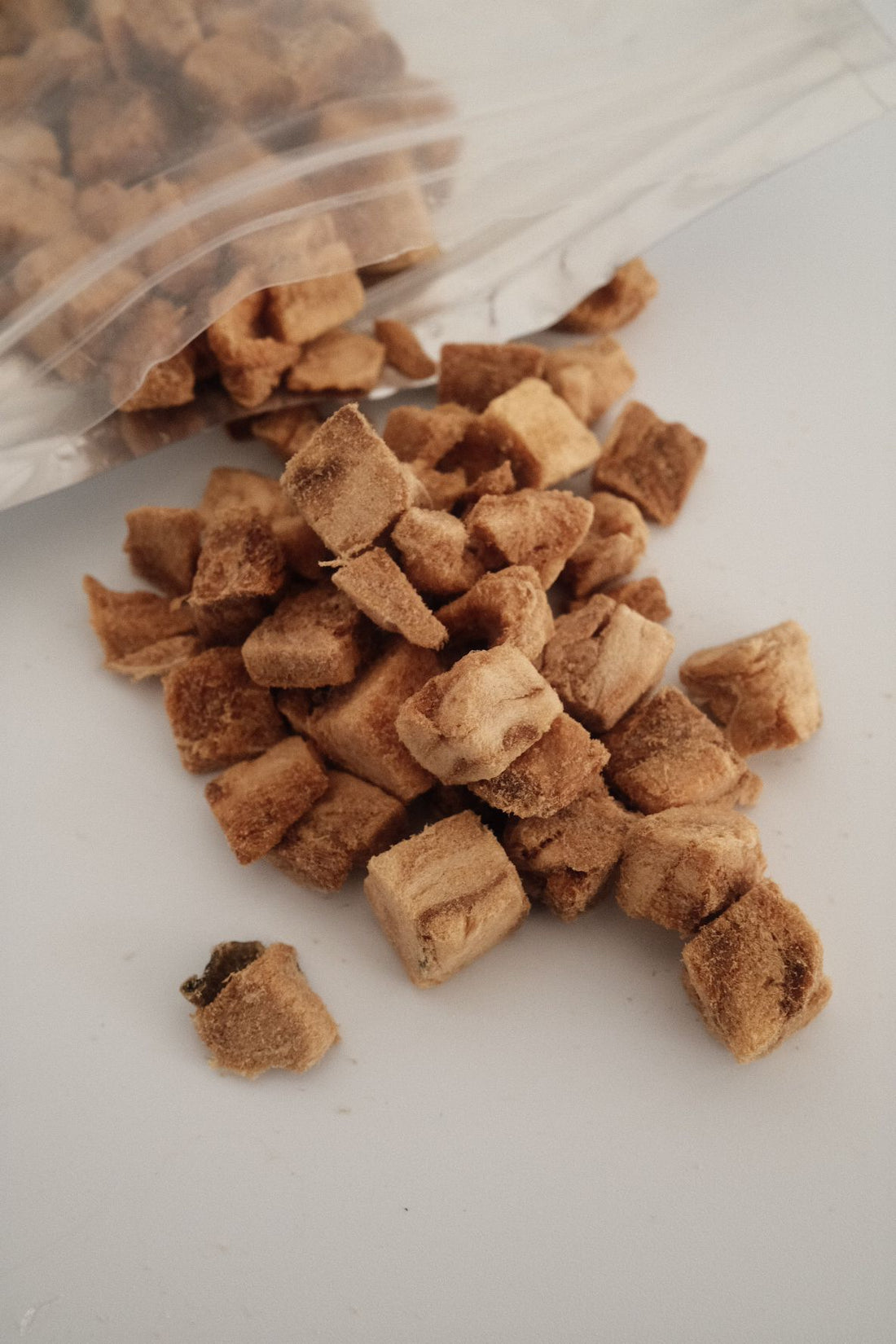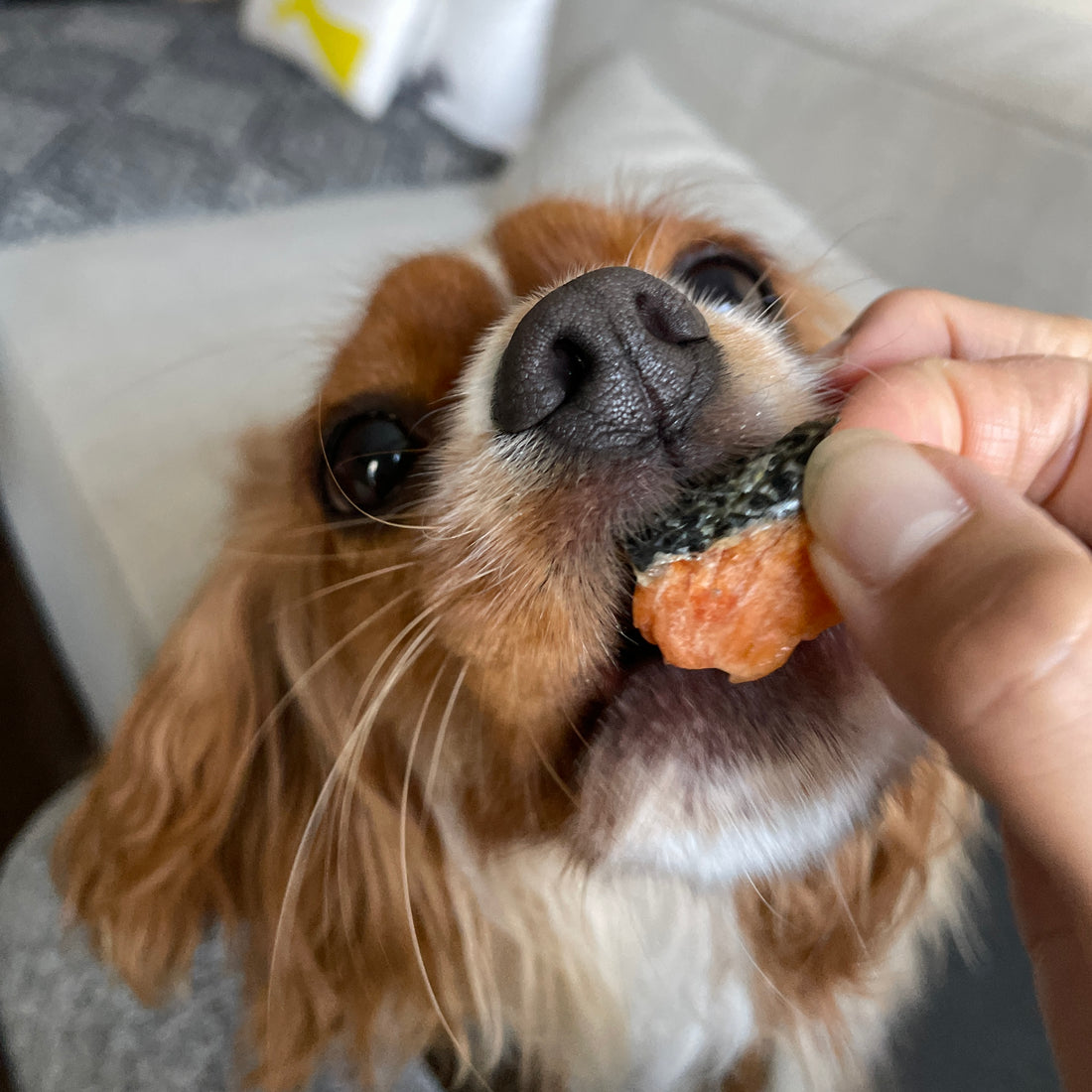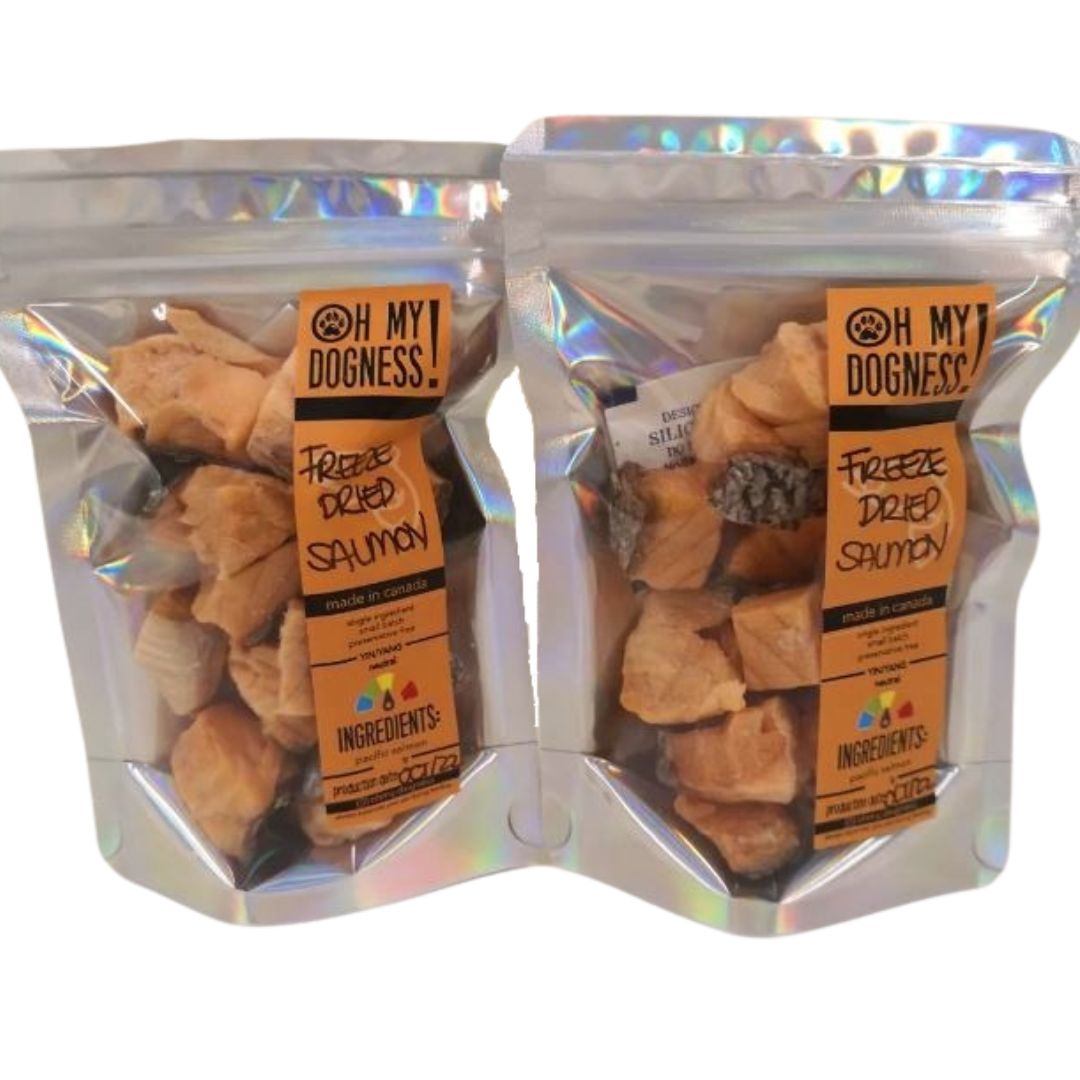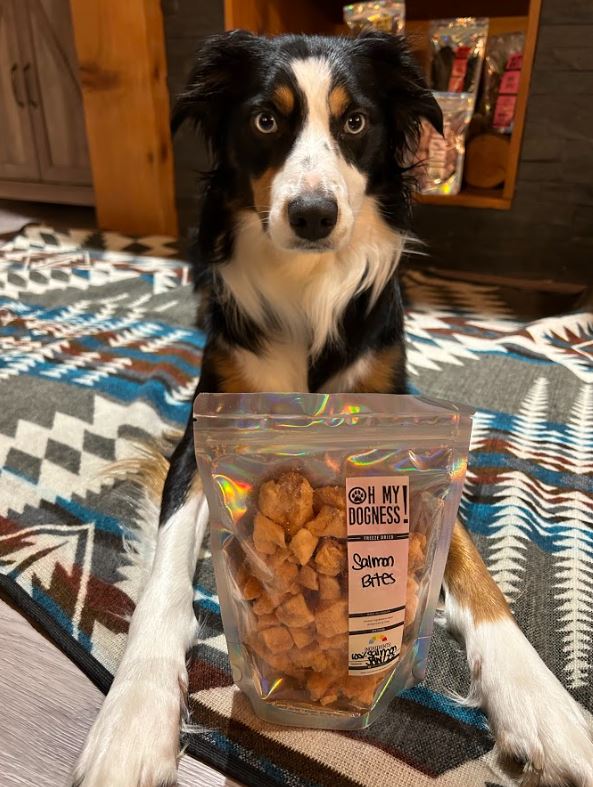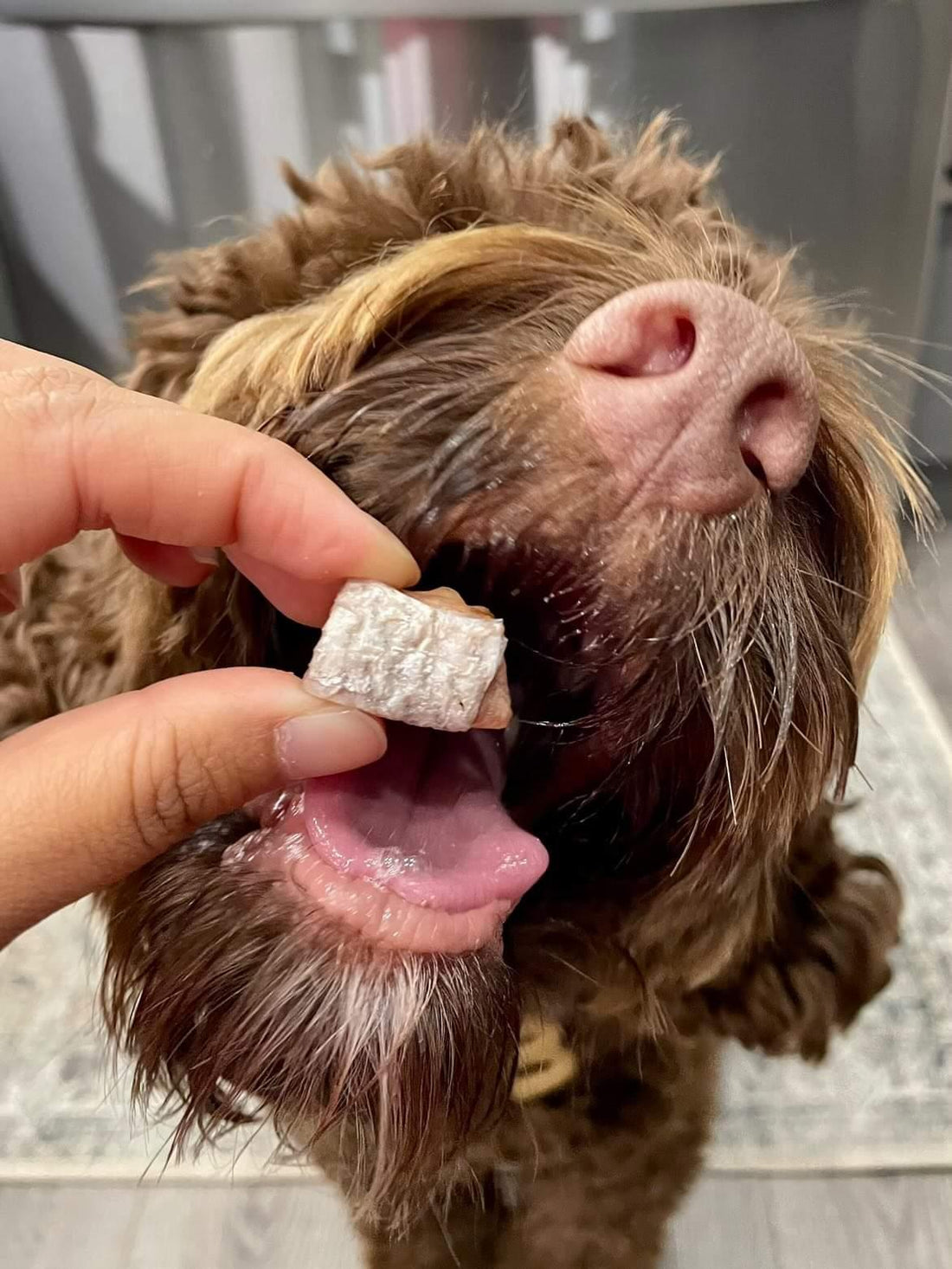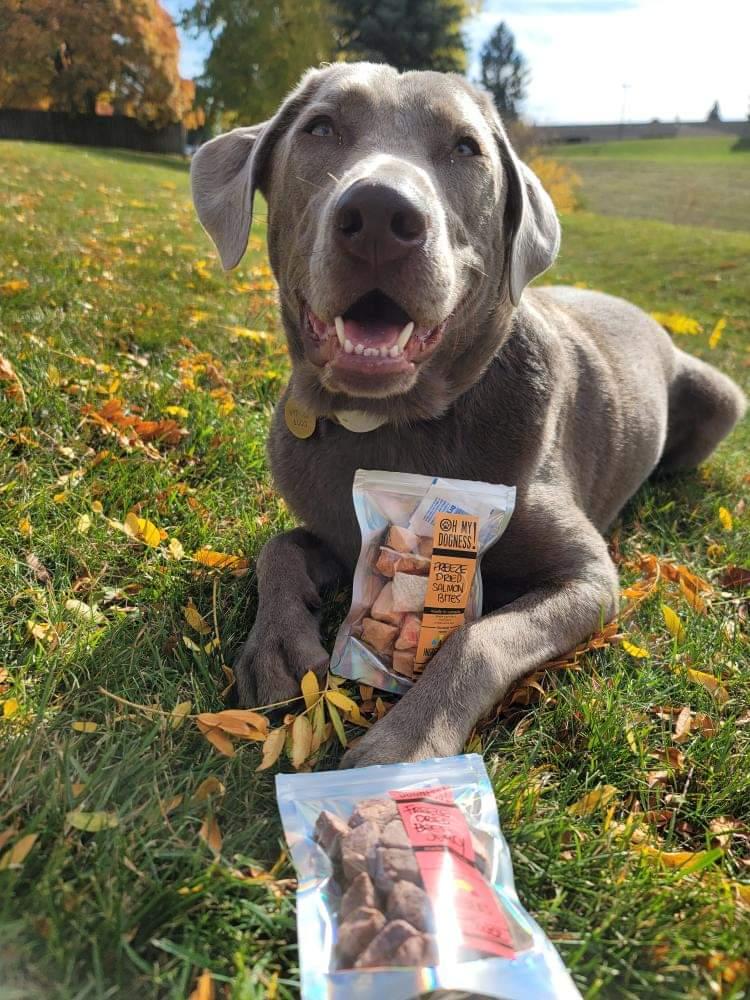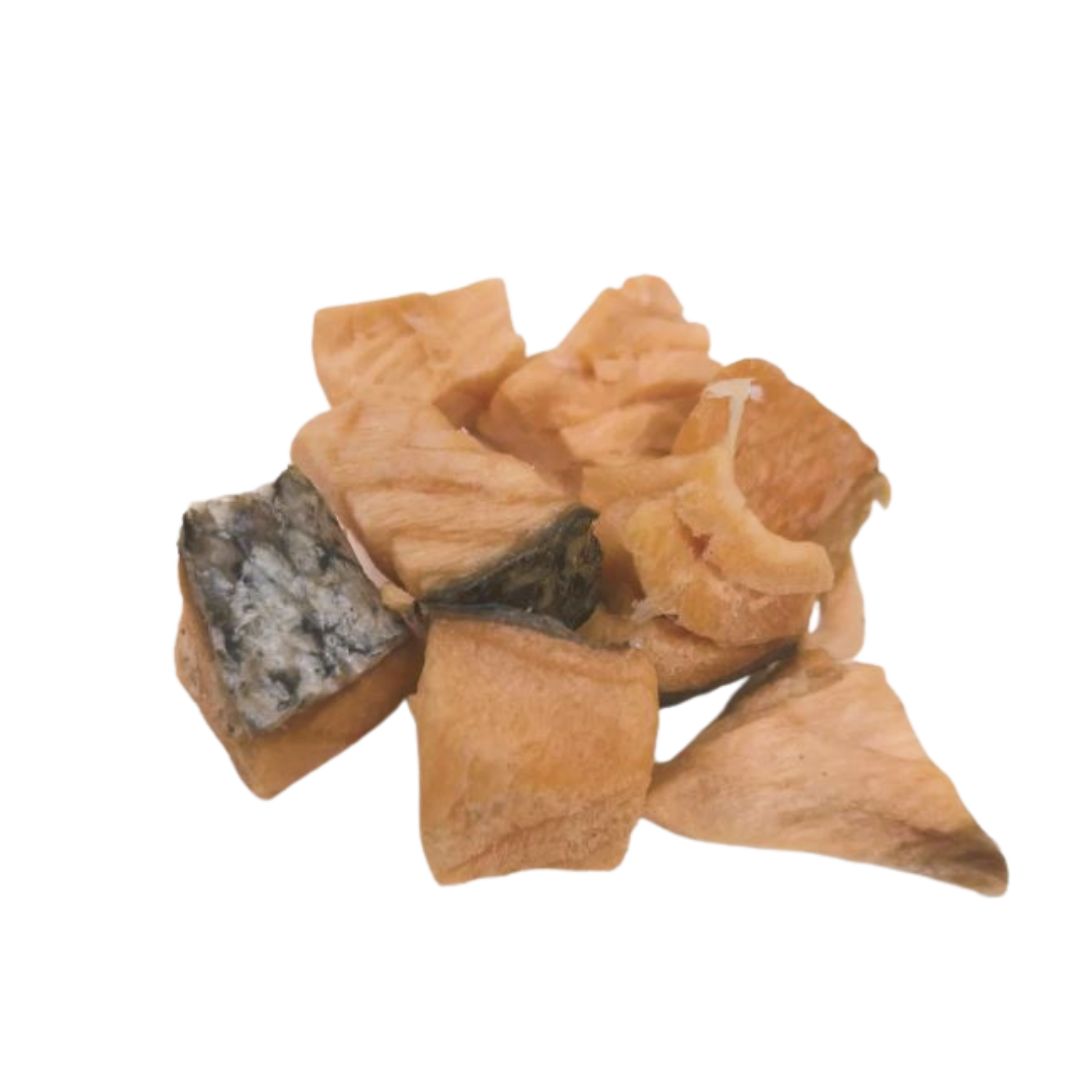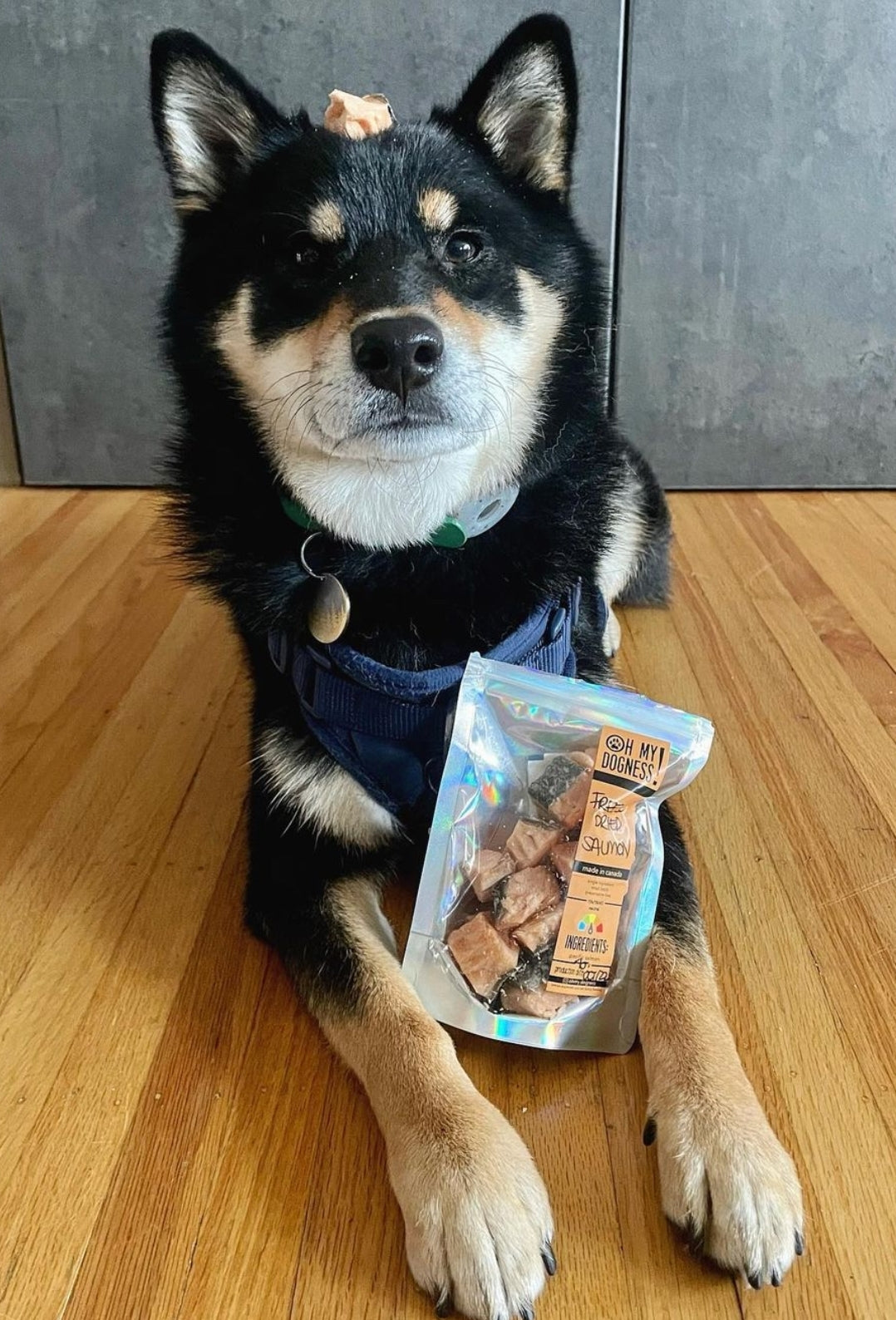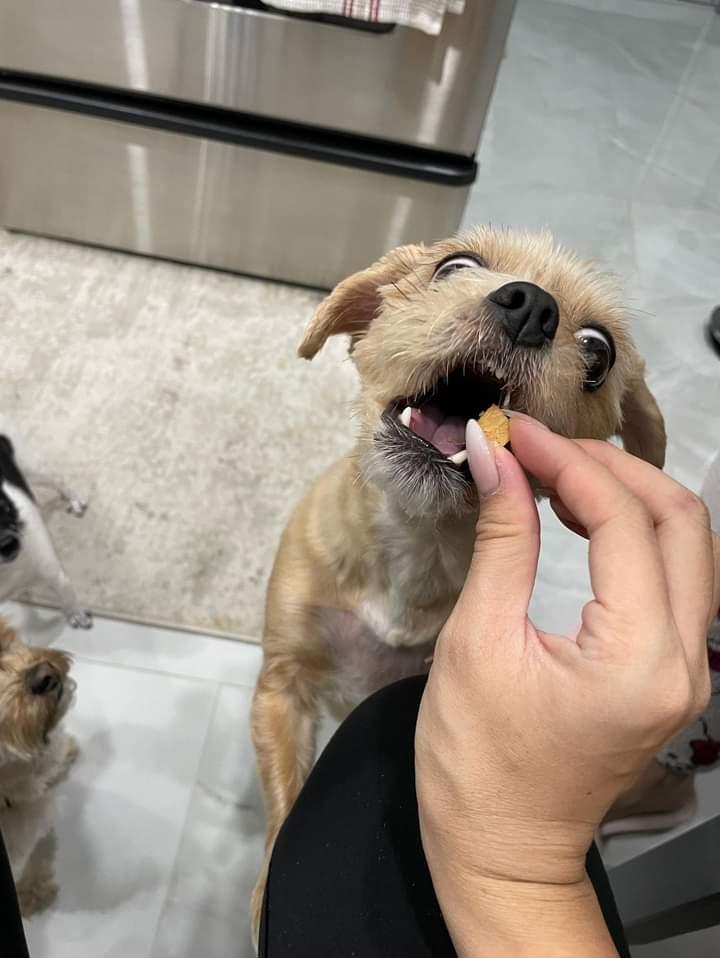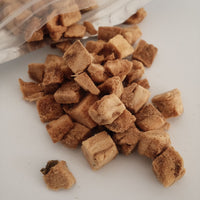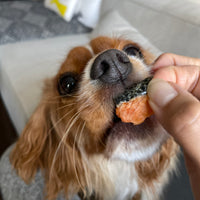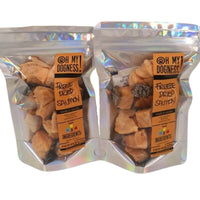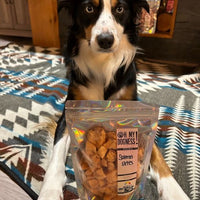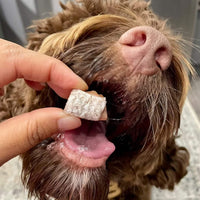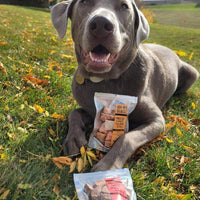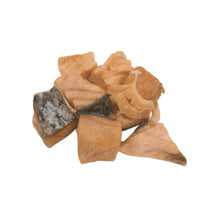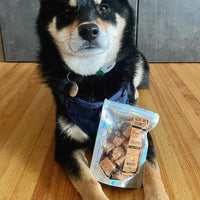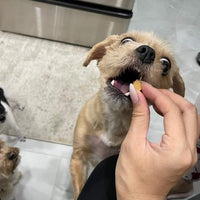 Freeze dried Salmon Bites
If your dog already loves our salmon products,  they will go crazy for these delicious freeze-dried salmon  bites. The salmon we use is high quality human grade farmed Atlantic salmon. Salmon is considered a fatty fish, high in essential omega-3 fatty acids and helps maintain a soft and shiny coat while reducing shedding. We freeze our salmon for a minimum of 3 weeks at -20 degrees C to eliminate all risk of possible parasites.
 Sizes of salmon may vary - sometimes it may not come cubed but in smaller chunks.

• freeze dried
• single ingredient
• small batch
• antibiotic/hormone free

Recommended for dogs and cats!

QUANTITY: freeze-dried weight 40-45g, weight before freeze-drying 120-130g
Smell-o-Meter 

On a scale from 1 to 5 (5 being smelliest) this treat is rated as a 3/5.
• For optimal freshness, keep product in the sealed bag provided or airtight container of your choice
• Store treats in a cool, dark & dry place
• Wash hands with soap and water after handling
• Always supervise your pet when feeding
Room Temperature: 1 month
Refrigerated: 2 months
Freezer: 1 year