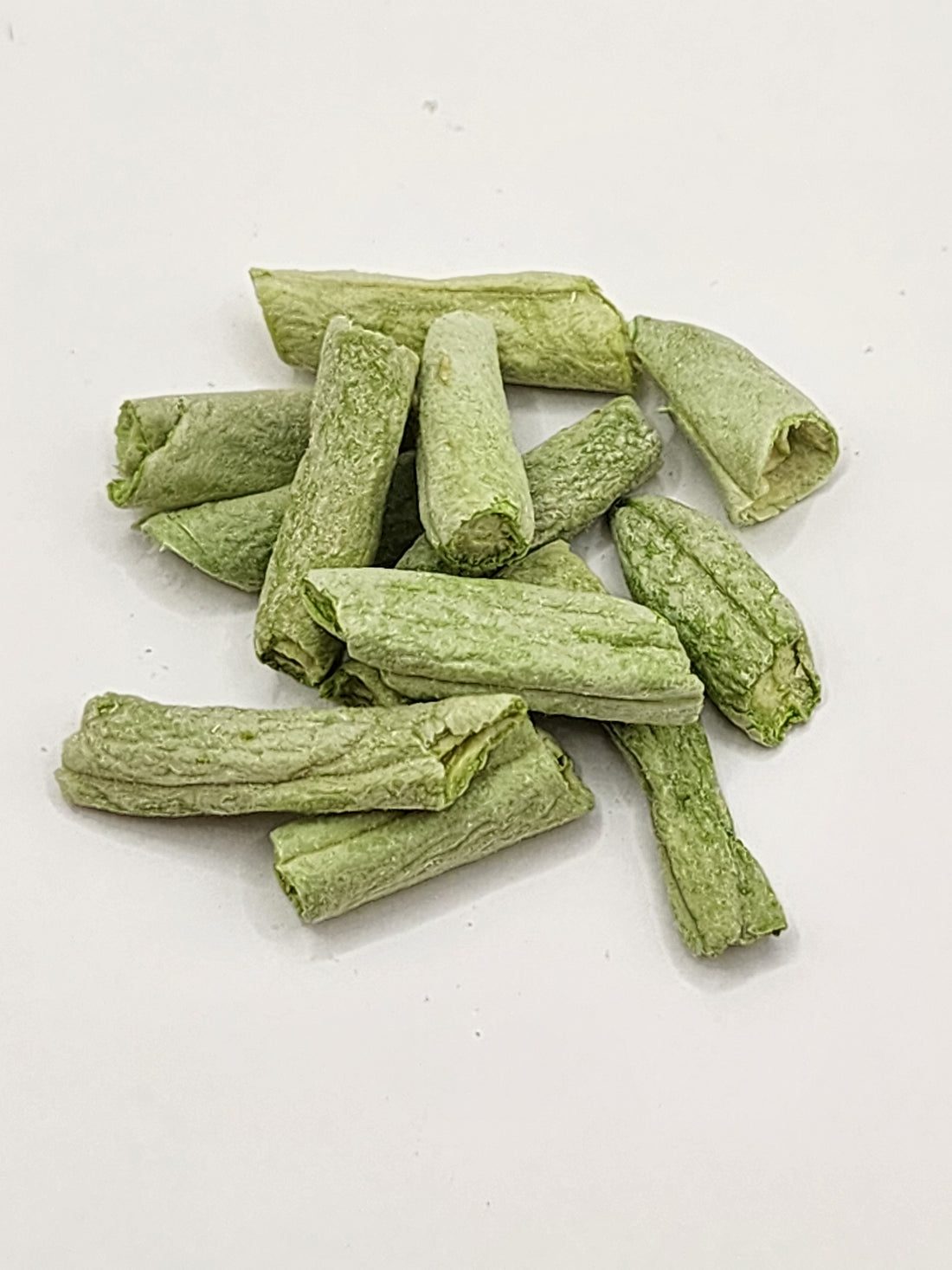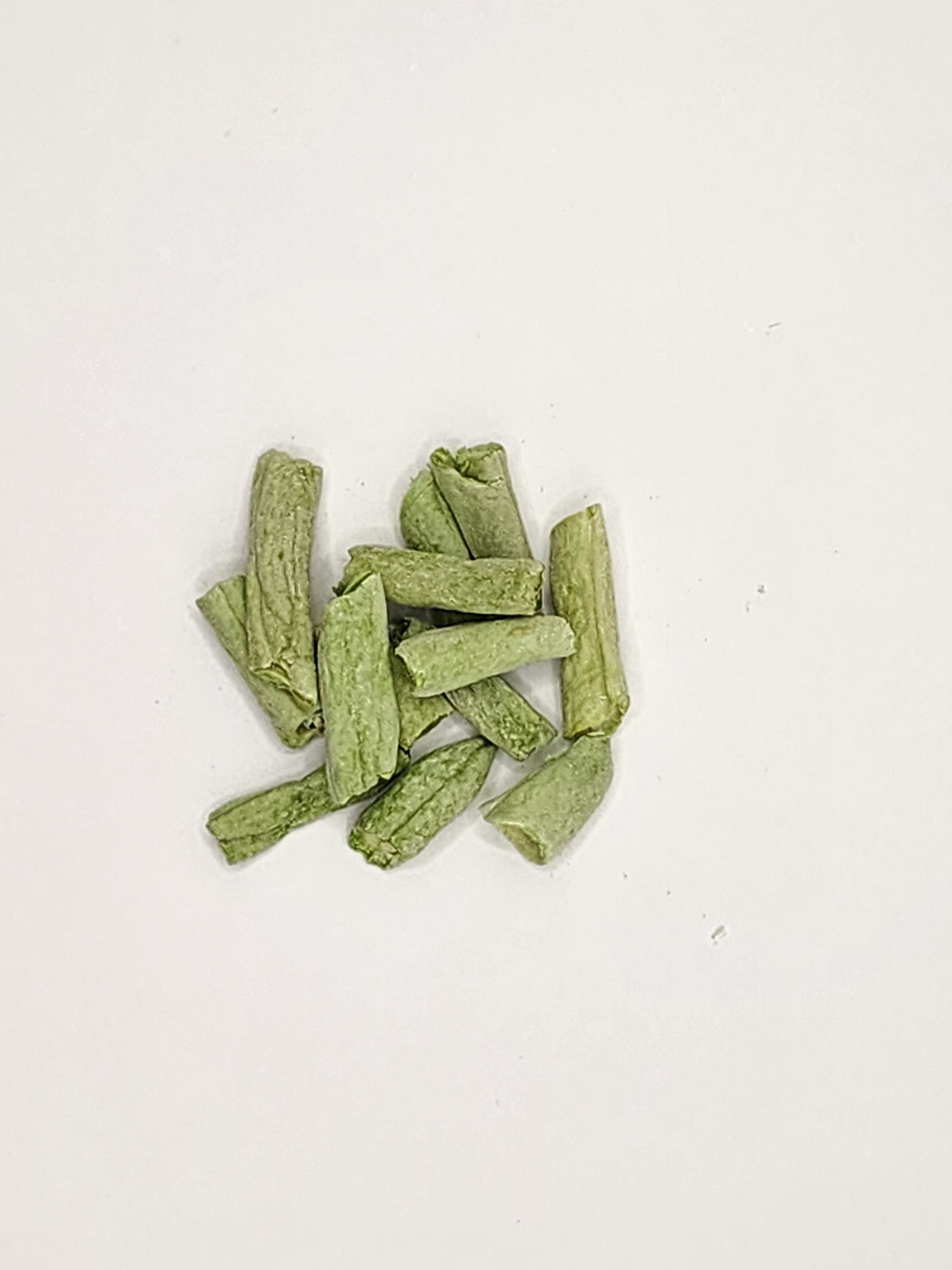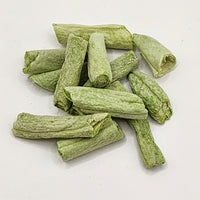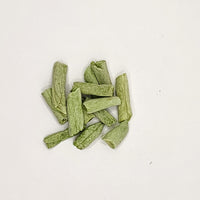 (NEW) Freeze Dried Green Beans
We wanted to create a treat that was both cat friendly and dog friendly. And we've done it! 
Introducing our Freeze-Dried Green Beans for Cats and Dogs – the perfect wholesome treat that's as good for your furry friends as it is delicious! 
🐾 For Cats:
These freeze-dried green beans are a feline favorite, packed with nutrients that support your cat's well-being. Rich in fiber, they aid in digestive health, helping to prevent hairballs and maintain a healthy weight. The crunchy texture promotes dental health, reducing tartar buildup, and their natural antioxidants boost the immune system, keeping your cat vibrant and full of energy.
🐶 For Dogs:
Your canine companion will wag their tail with joy for these freeze-dried green beans! Packed with vitamins and minerals, they promote a glossy coat, strong bones, and sharp eyesight. Low in calories, they make a great training treat without the worry of unwanted weight gain. The added fiber aids digestion, reducing tummy troubles, while the satisfying crunch keeps teeth clean and gums healthy.
Both cats and dogs will relish the natural, farm-fresh taste of our Freeze-Dried Green Beans. Treat them to a snack that's not only tasty but also supports their overall health and vitality. Your pets deserve the best – and that's exactly what they'll get with our green bean treats!
• freeze dried
• single ingredient
• small batch
• antibiotic/hormone free

Recommended for dogs only!

QUANTITY:  35-45g which equals 120g of raw green beans 
Smell-o-Meter 

On a scale from 1 to 5 (5 being smelliest) this treat is rated as a 1/5.
• For optimal freshness, keep product in the sealed bag provided or airtight container of your choice
• Store treats in a cool, dark & dry place
• Wash hands with soap and water after handling
• Always supervise your pet when feeding
Room Temperature: 1 month
Refrigerated: 2 months
Freezer: 1 year