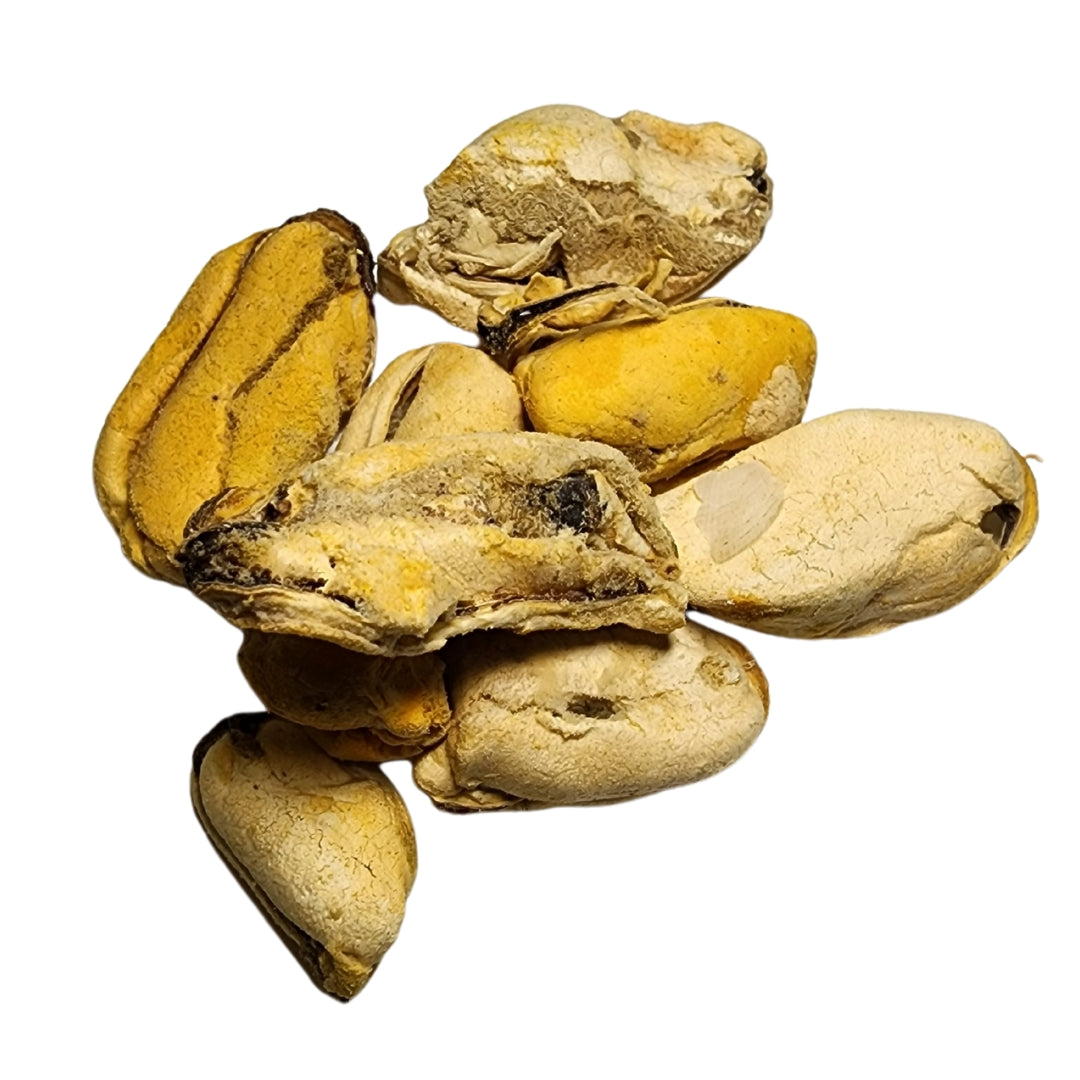 Freeze Dried Blue Lipped Mussels
A novel treat your dog needs to try! Our mussels are sourced from Chile. Small but mighty, blue lipped mussels are high in potassium, iron, phosphorous, magnesium, calcium and manganese. A great source of omega 3 fatty acids while helping to build and maintain healthy joints. Mussel sizes will range as we won't know what's inside until we open those shells up.
Pro Tip: easily crumble over kibble as a topper.

We recommend feeding 2 mussels per 10lb of your dog's weight per day.

• freeze dried
• single ingredient
• small batch
• antibiotic/hormone free

Recommended for dogs and cats!

QUANTITY: 
Small: 12-15 mussels
Large: 35 mussels
Smell-o-Meter 

On a scale from 1 to 5 (5 being smelliest) this treat is rated as a 3/5.
• For optimal freshness, keep product in the sealed bag provided or airtight container of your choice
• Store treats in a cool, dark & dry place
• Wash hands with soap and water after handling
• Always supervise your pet when feeding
Room Temperature: 1 month
Refrigerated: 2 months
Freezer: 1 year