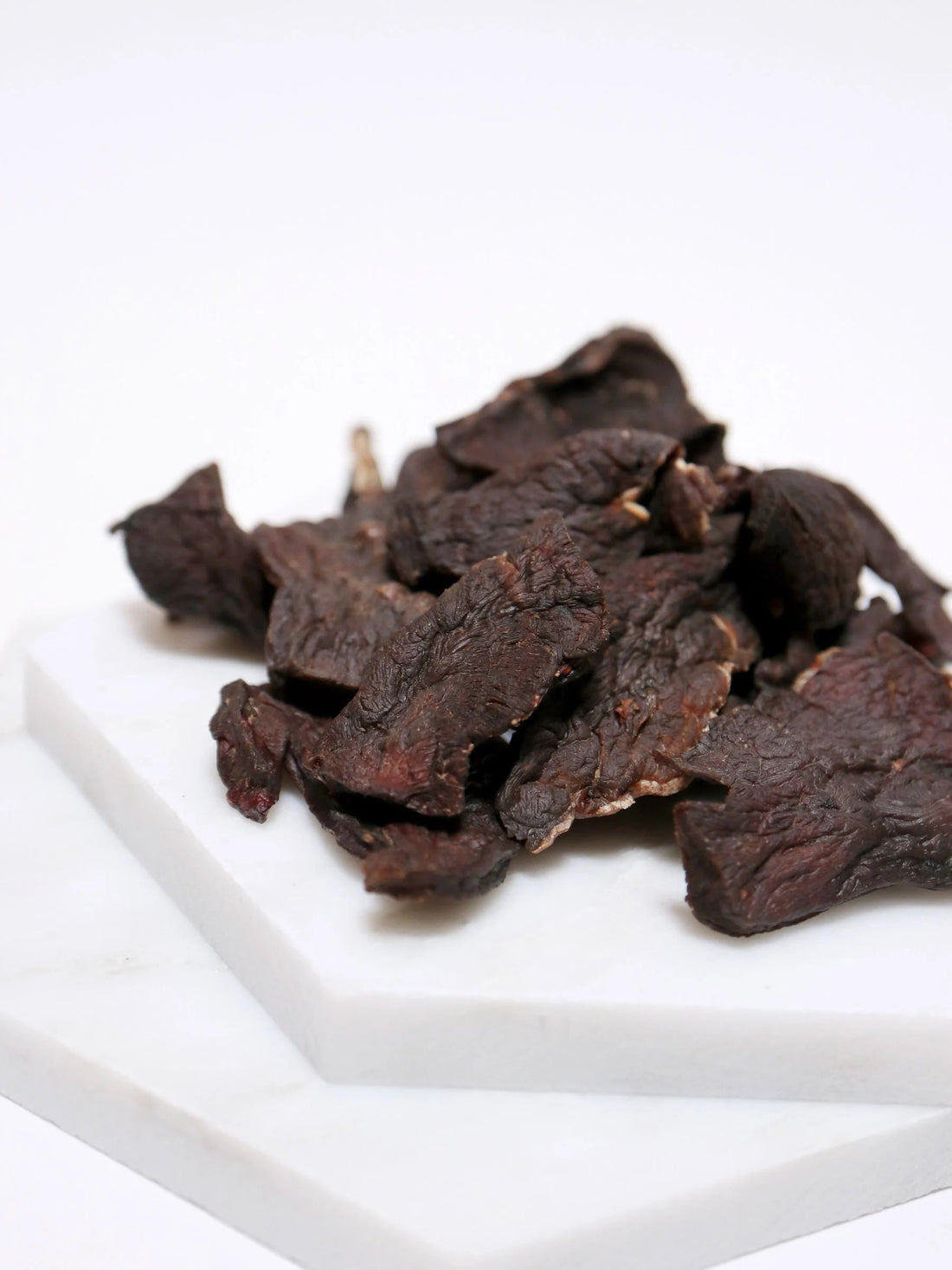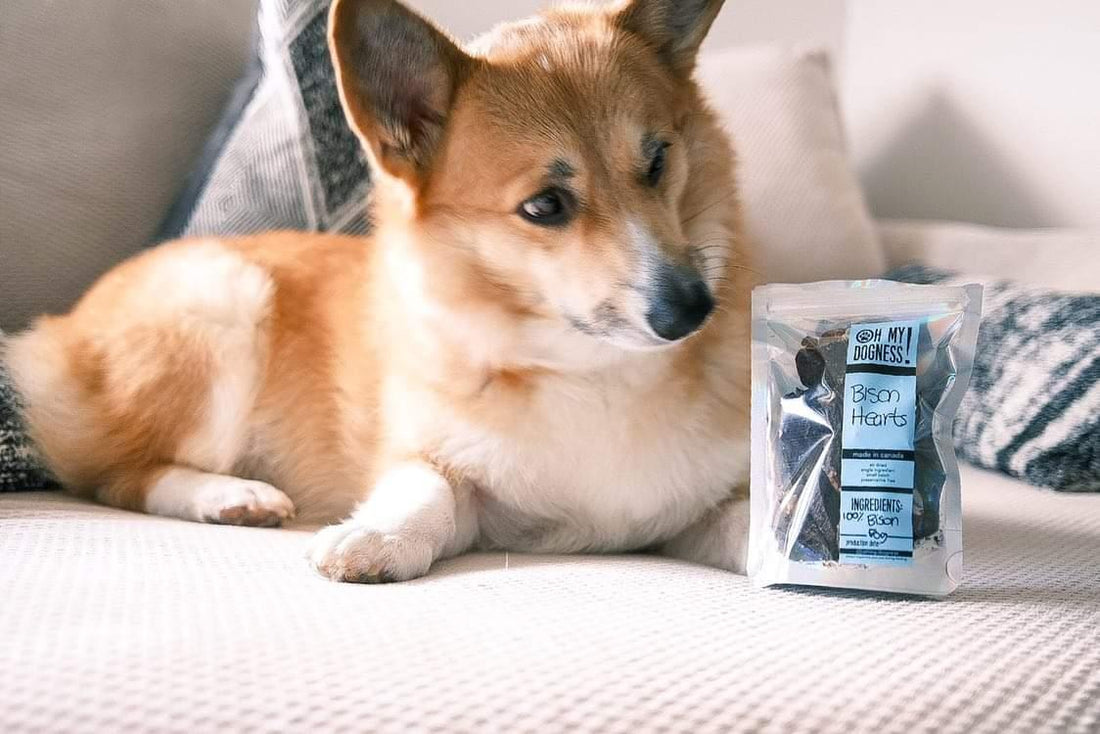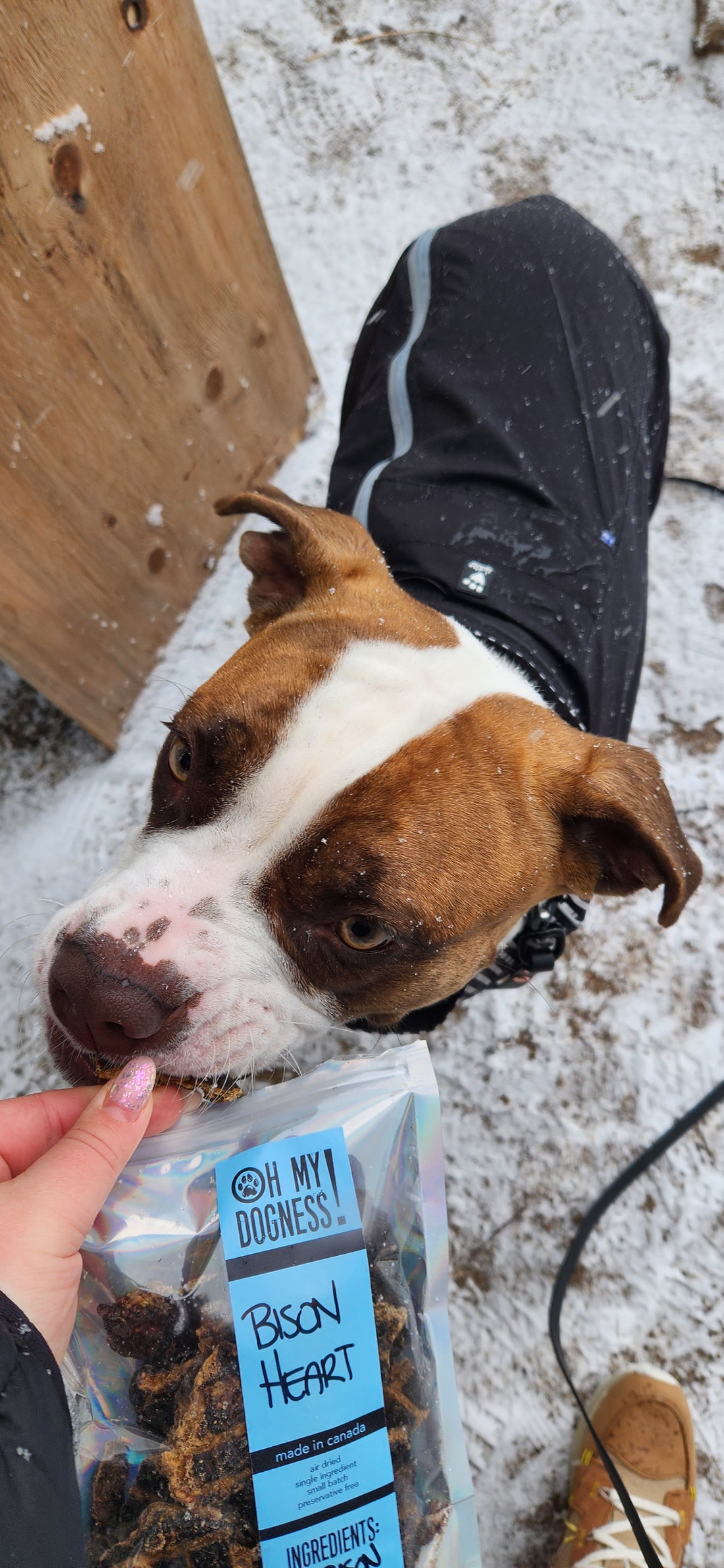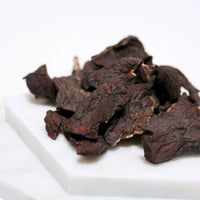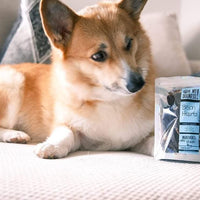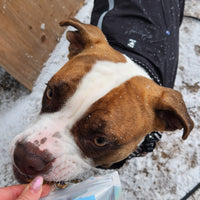 New to the OMD line up - Bison hearts!! This is a fantastic alternative for dogs who have allergies to beef or to add to your current rotational feeding. Our Bison hearts are a crunchy treat your dog will love. Bison heart is one of the richest natural sources of CoQ10 and has a higher concentration of iron and essential fatty acids than beef hearts. Bison is leaner, lower in cholesterol and higher in protein content.

• air dried
• single ingredient
• small batch
• antibiotic/hormone free

Recommended for dogs only!

QUANTITY: 65g
May be either made with bison ground or slices depending on supplier inventory of products. 
Smell-o-Meter 

On a scale from 1 to 5 (5 being smelliest) this treat is rated as a 1/5.
• For optimal freshness, keep product in the sealed bag provided or airtight container of your choice
• Store treats in a cool, dark & dry place
• Wash hands with soap and water after handling
• Always supervise your pet when feeding
Room Temperature: 1 month
Refrigerated: 2 months
Freezer: 1 year