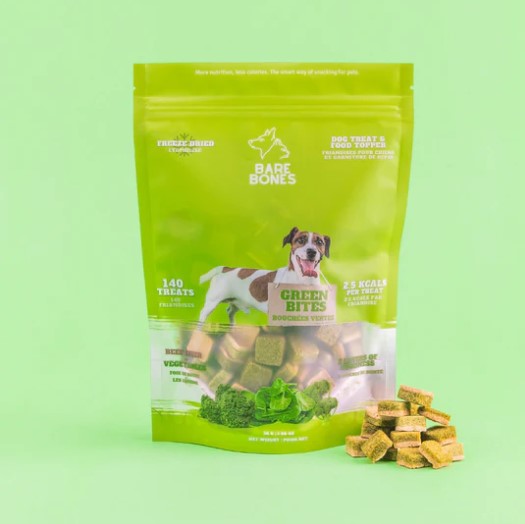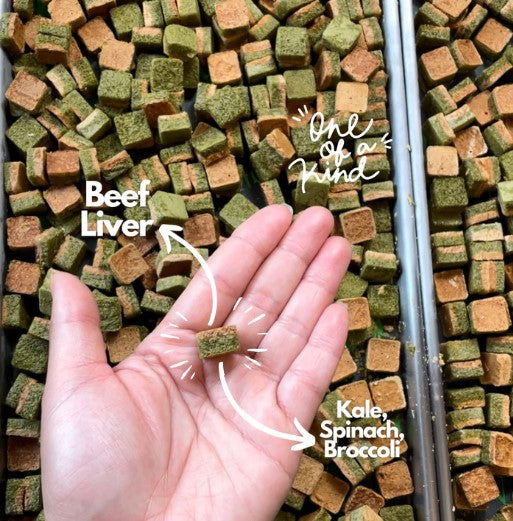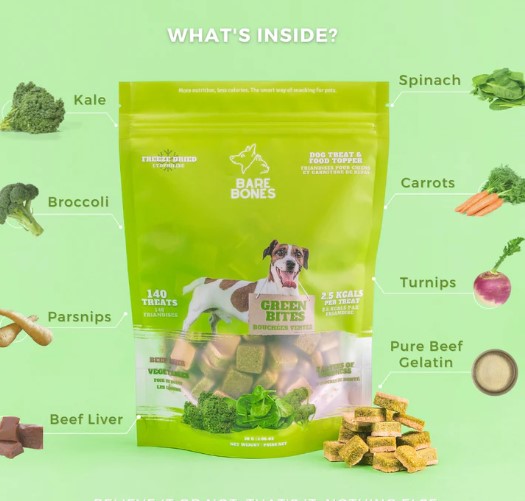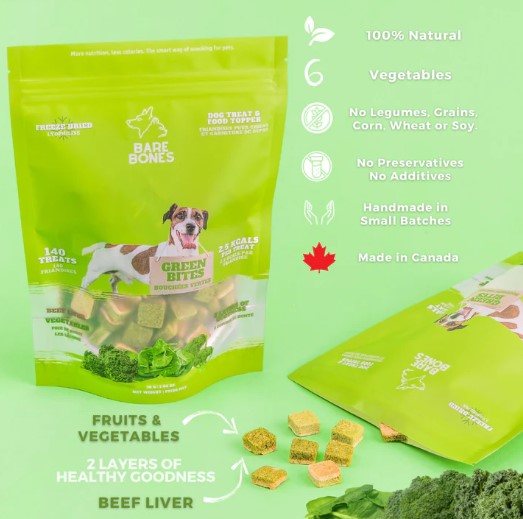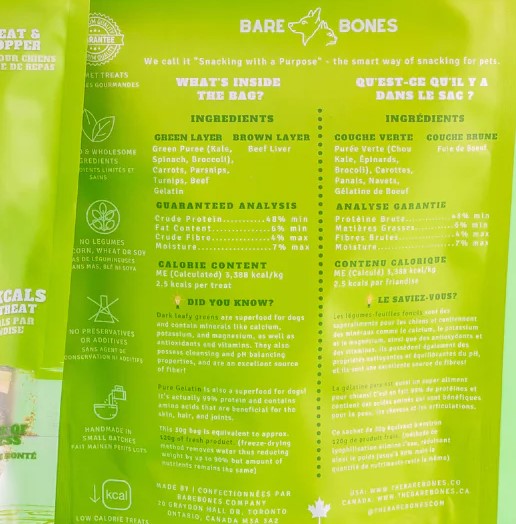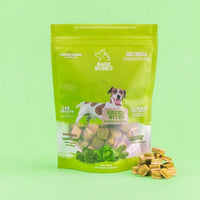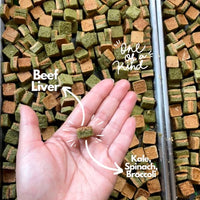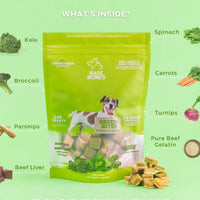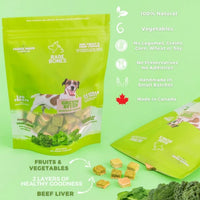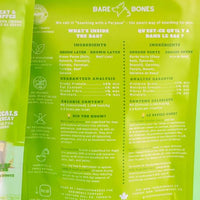 (Limited Time) Bare Bones: Green Bites (140 treats)
This nutrient-packed dog treat is the perfect combination of Protein from Human-grade Beef Liver and Fiber + Natural Vitamins from Fruits and Vegetables. It's made of ONLY 8 healthy ingredients with no fillers, grains, or any additives. The eye-catching natural hues of our one-of-a-kind dog treats are provided by the fruits and vegetables used in each flavor! That's why each color matters.
Freeze-dried in little cubes, it's like a natural multivitamin for your dogs! You will never look at dog treats the same way ever again.
What's inside? You are not dreaming. Yes, THAT'S IT.

Kale
Spinach
Broccoli
Carrots
Turnips
Parsnips
Human-grade Beef Liver
Pure Beef Gelatin (BSA-free)
Uses: As Treats or Food Topper (Mix with kibble or grind and sprinkle)
Size: 30g contains approximately 120g of pre-freeze dried dog treats.
• For optimal freshness, keep product in the sealed bag provided or airtight container of your choice
• Store treats in a cool, dark & dry place
• Wash hands with soap and water after handling
• Always supervise your pet when feeding
Room Temperature: 1 month
Refrigerated: 2 months
Freezer: 1 year