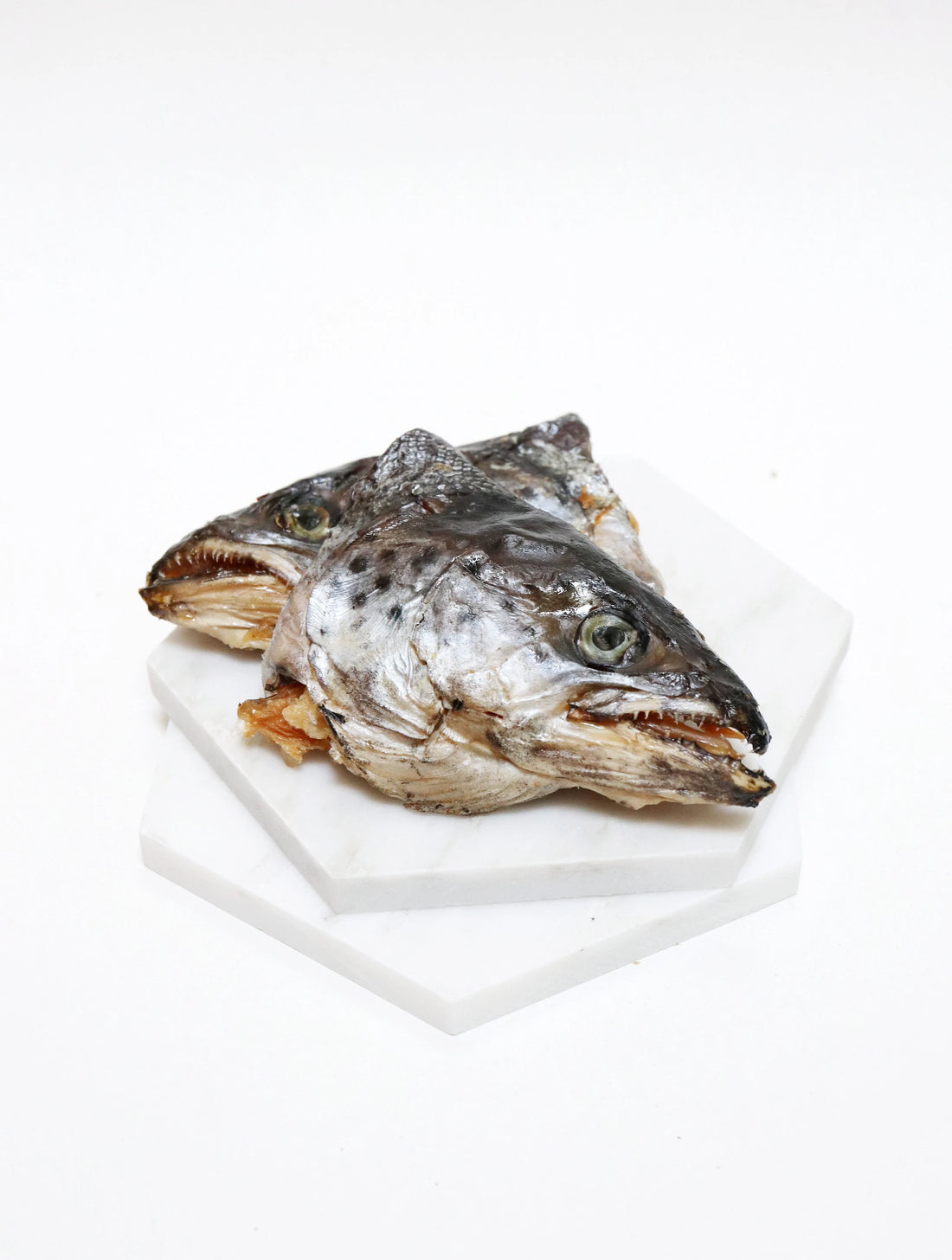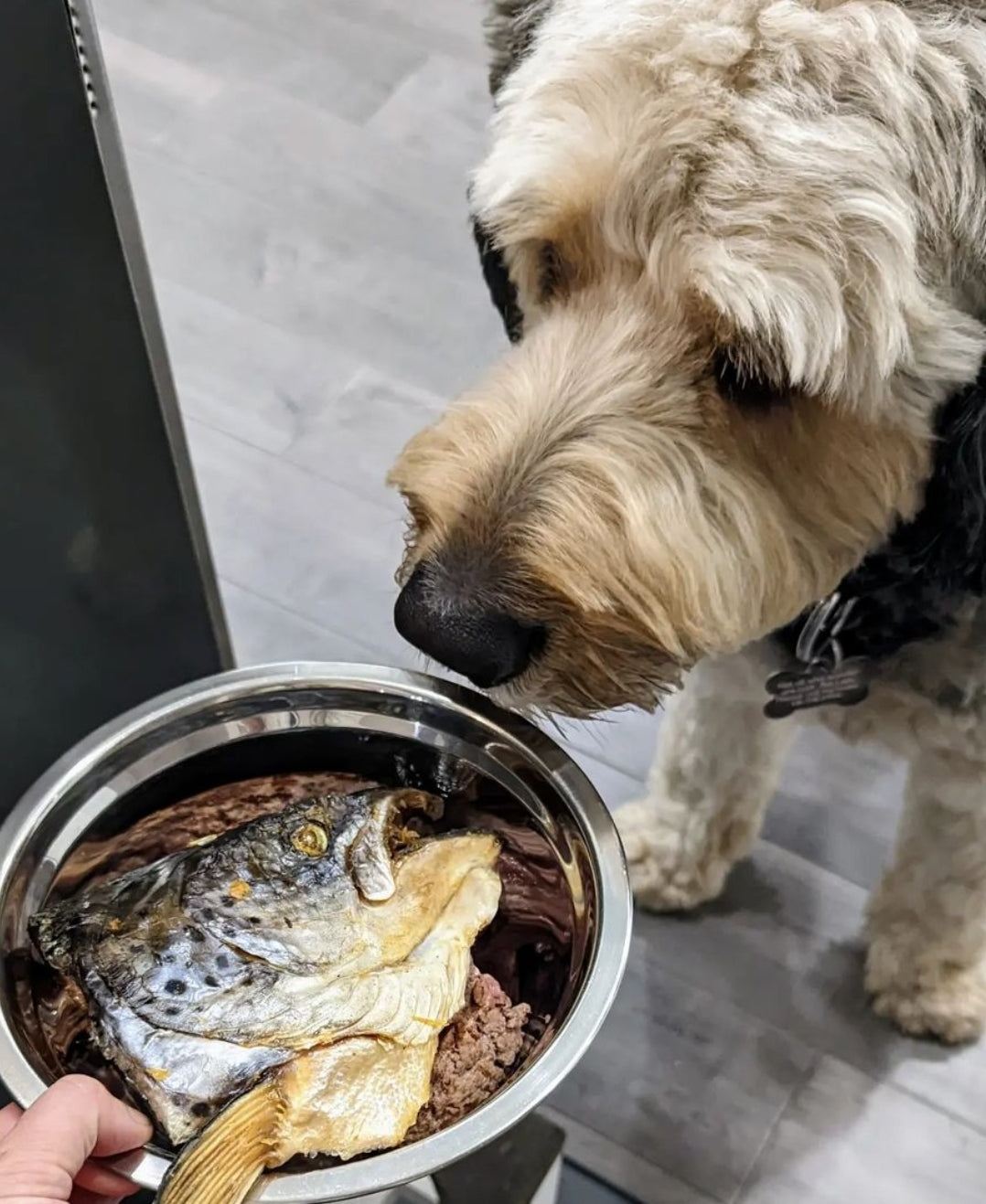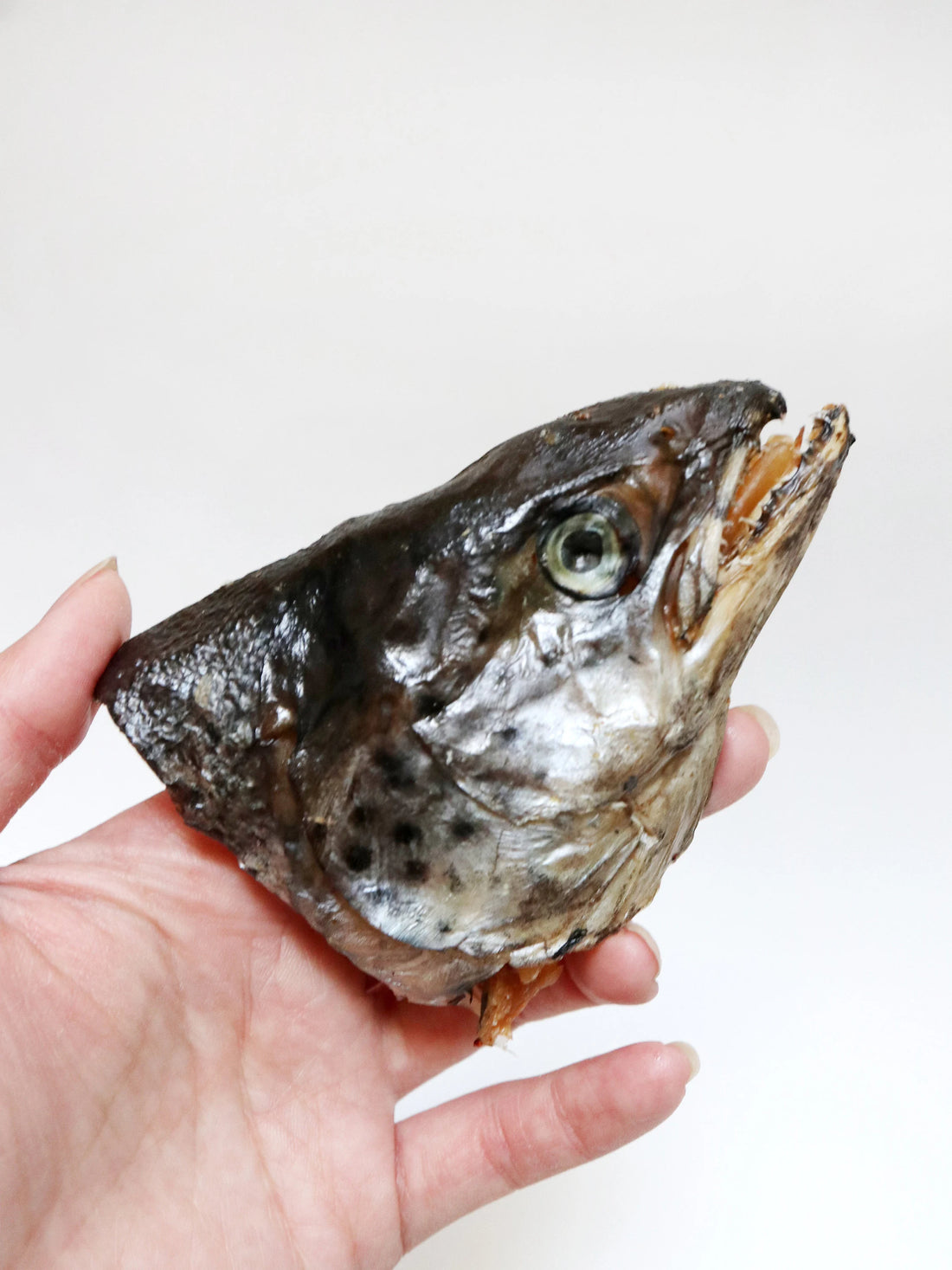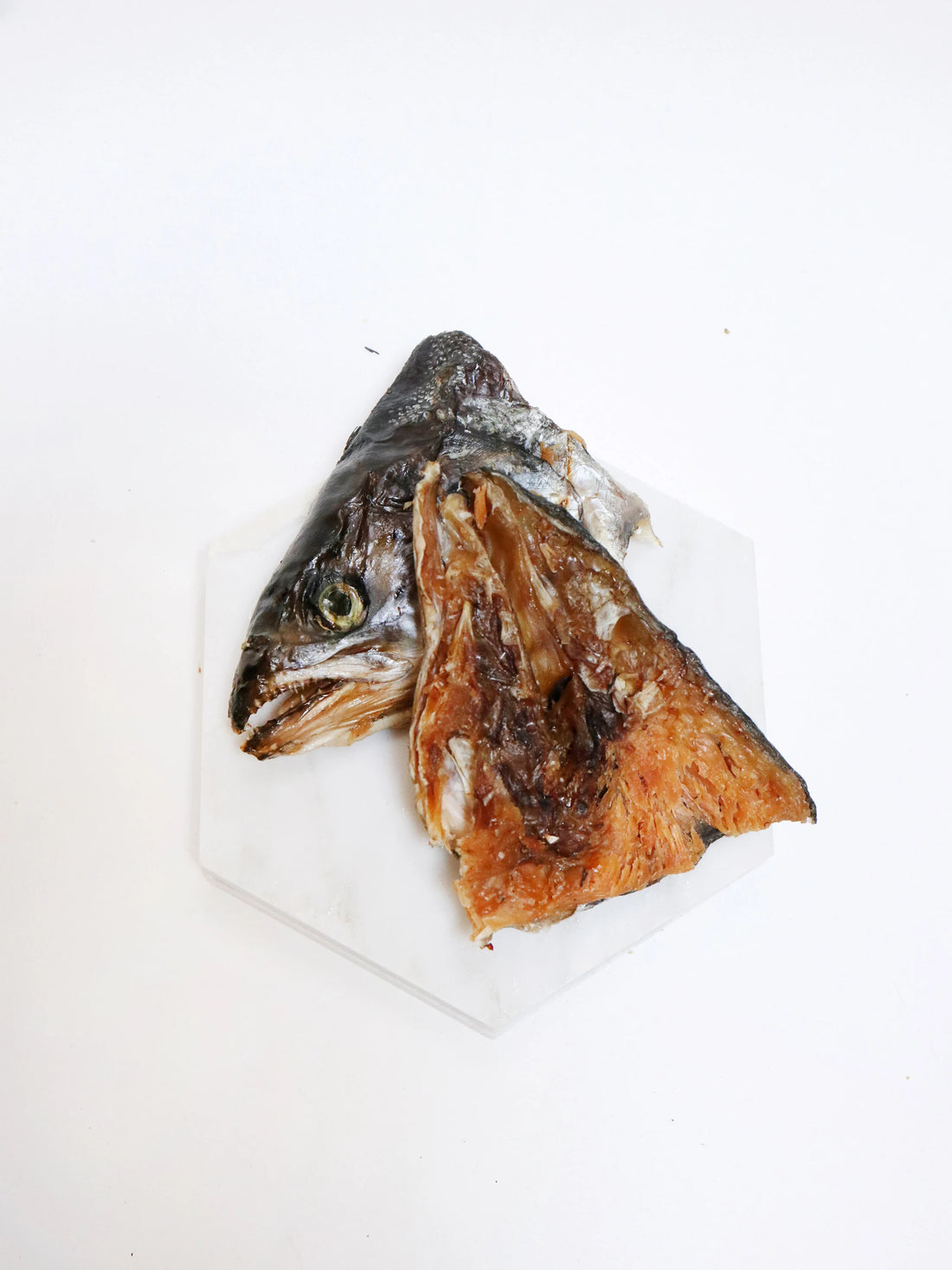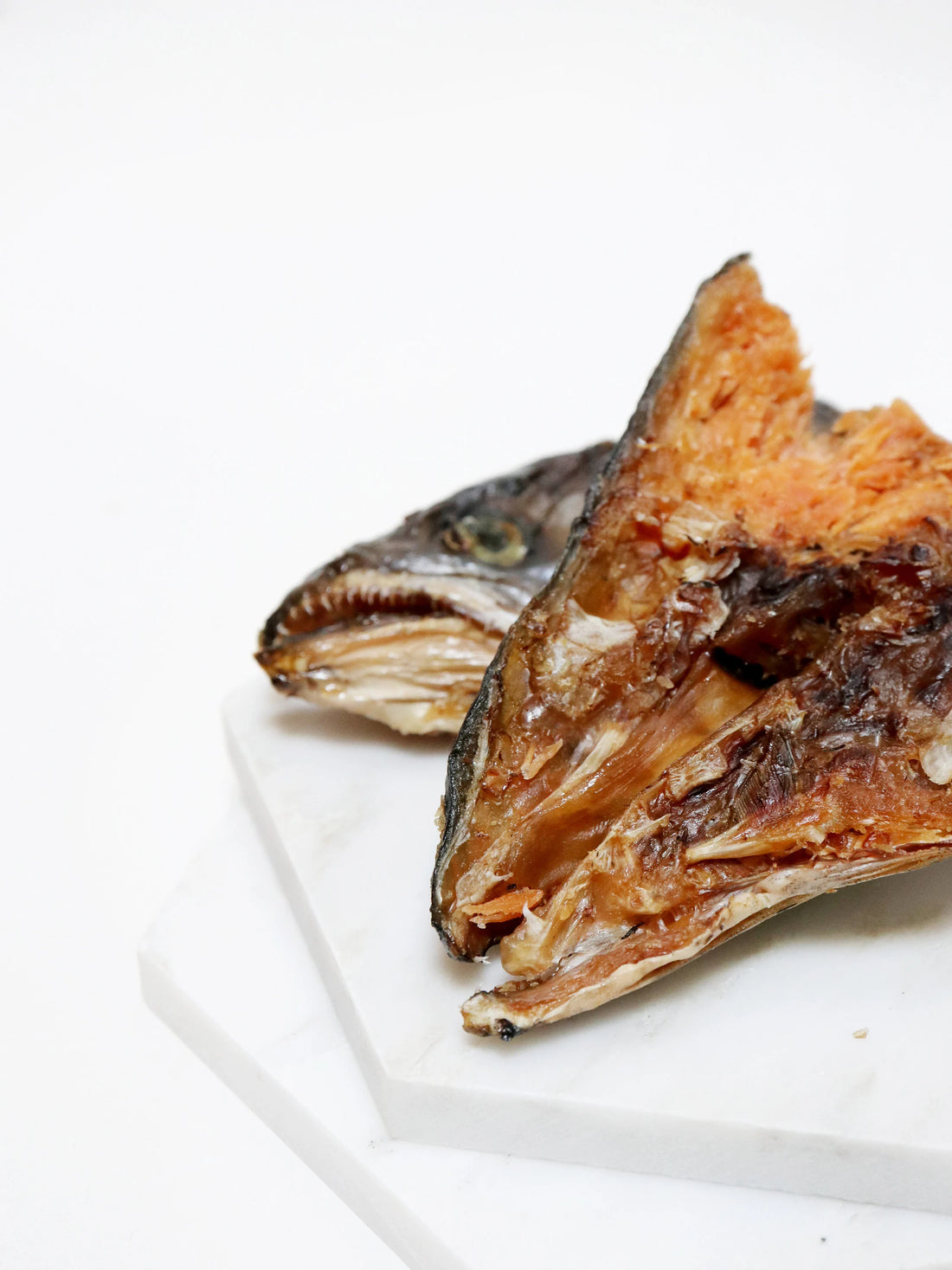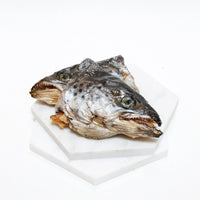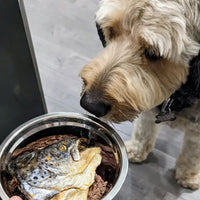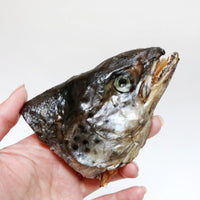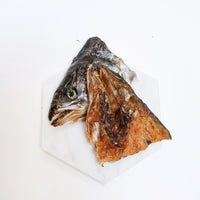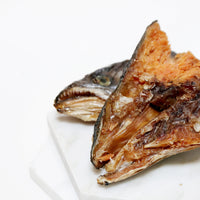 A little creepy, but highly nutritious! Heads have a great ratio of muscle/organ/bone content and as close to a complete meal without being whole prey! Our halved Salmon heads are high in healthy omega-3 fatty acids, which is great for reducing cholesterol and maintaining optimal heart health. The salmon we use is high quality human grade farmed Atlantic salmon. The fatty acids in salmon play a pivotal role in lowering inflammation and helps maintain a soft and shiny coat while reducing shedding. We freeze our salmon for a minimum of 3 weeks at -20 degrees C to eliminate all risk of possible parasites.
Fun fact: Salmon heads take 5-7 days to dry! 

• air dried
• single ingredient
• small batch
• antibiotic/hormone free

Recommended for dogs and cats!
Quantity: two pcs of halved salmon head (large)

Smell-o-Meter 

On a scale from 1 to 5 (5 being smelliest) this treat is rated as a 4/5.
• For optimal freshness, keep product in the sealed bag provided or airtight container of your choice
• Store treats in a cool, dark & dry place
• Wash hands with soap and water after handling
• Always supervise your pet when feeding
Room Temperature: 1 month
Refrigerated: 2 months
Freezer: 1 year