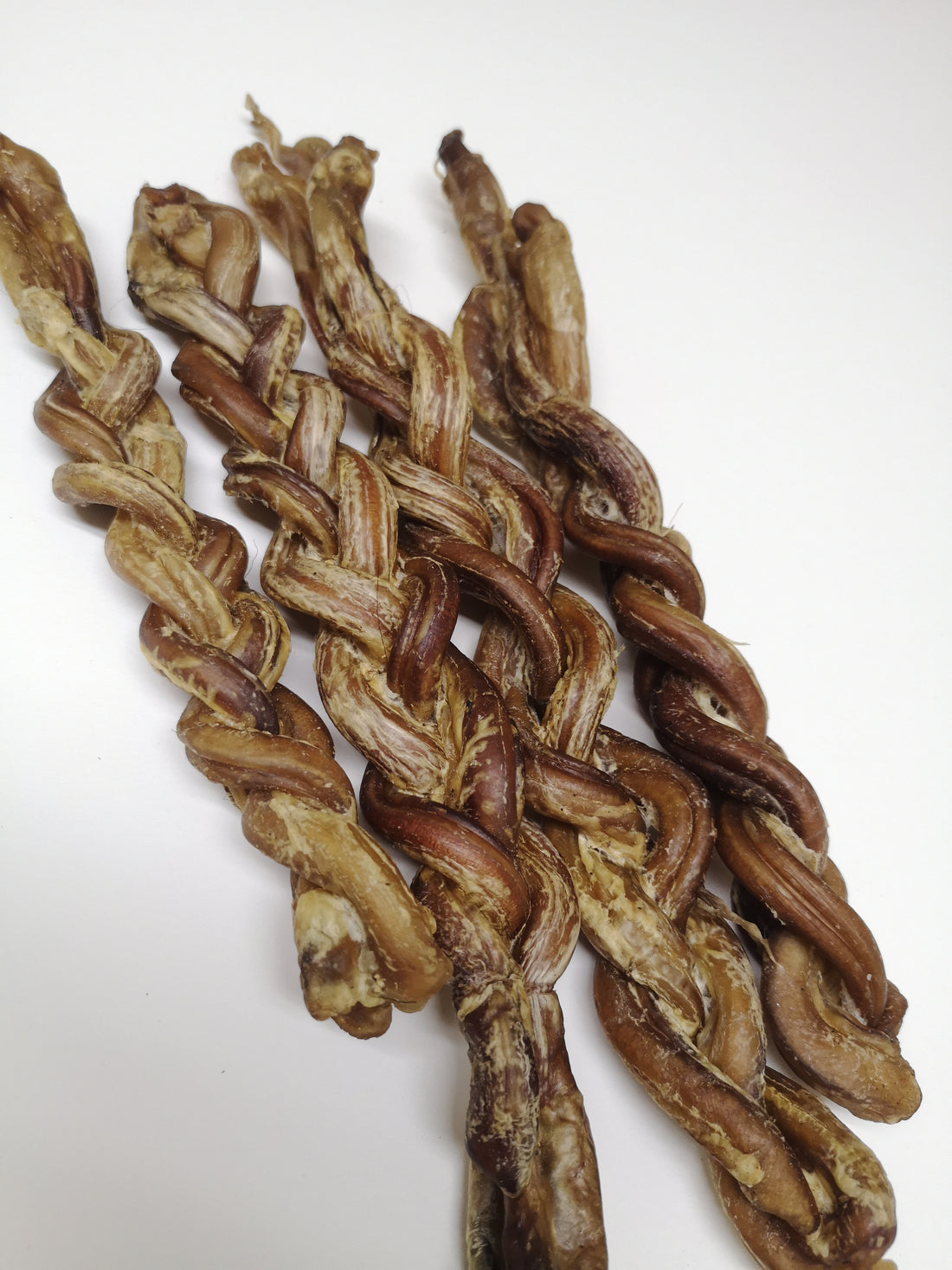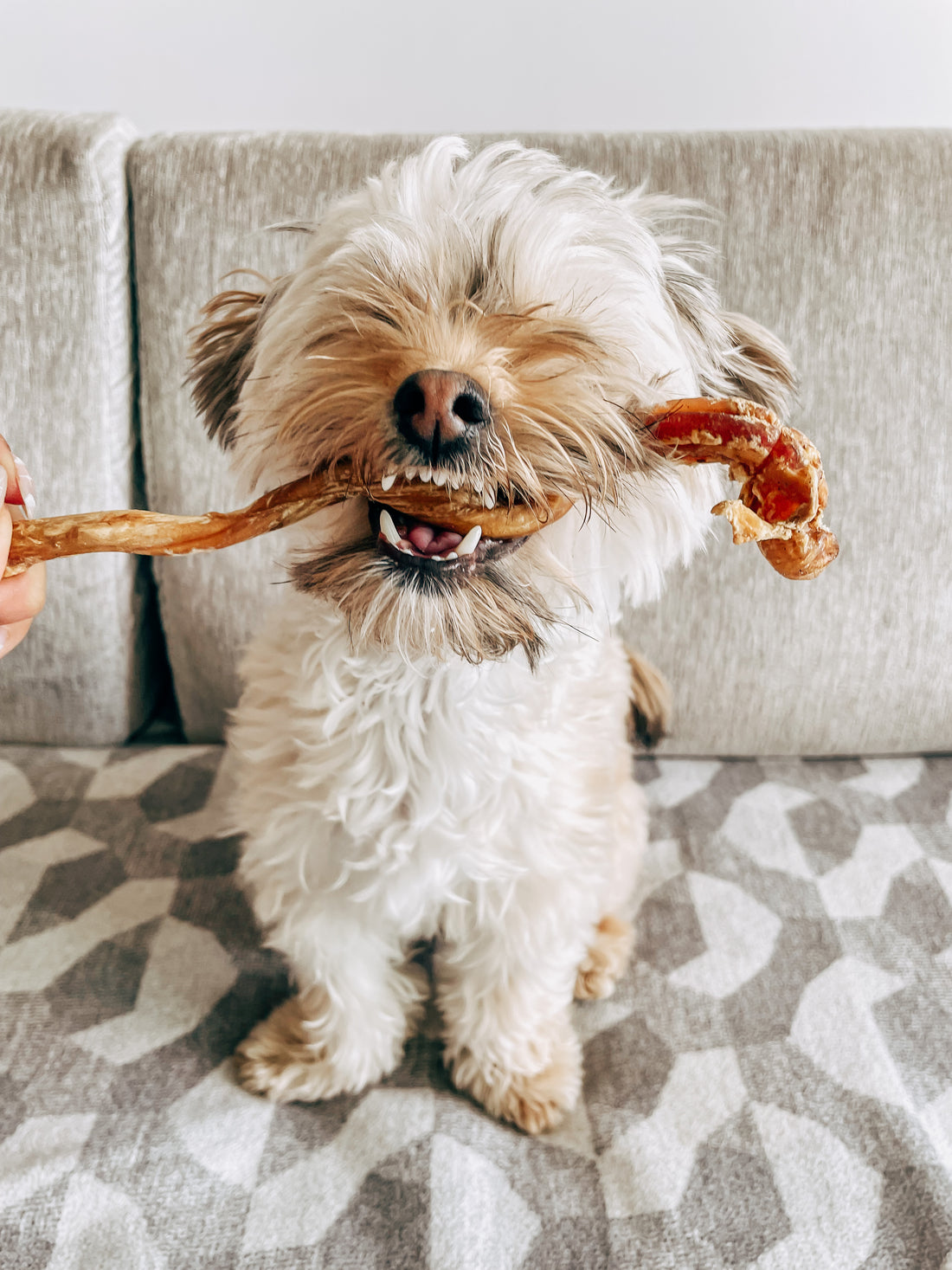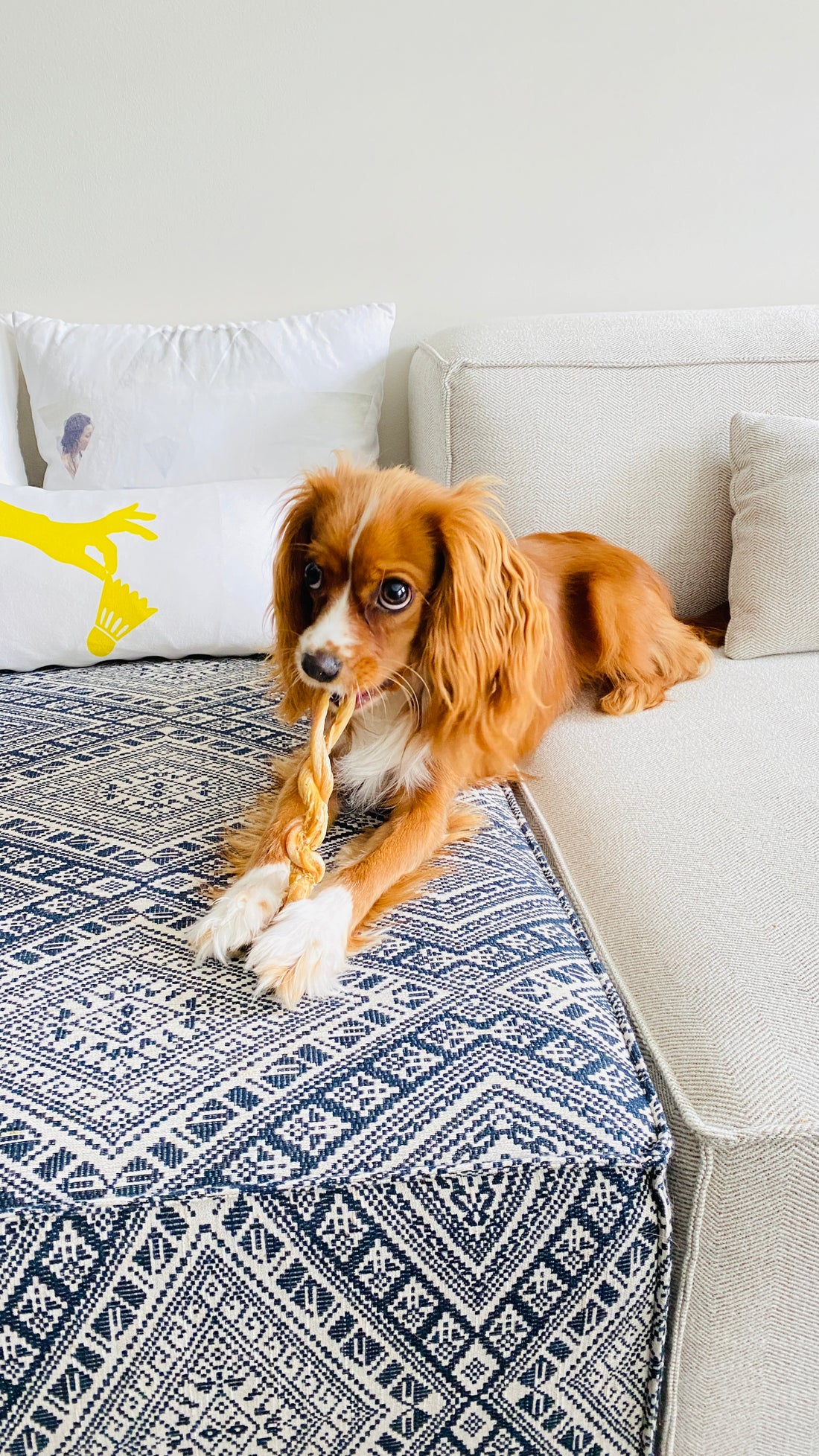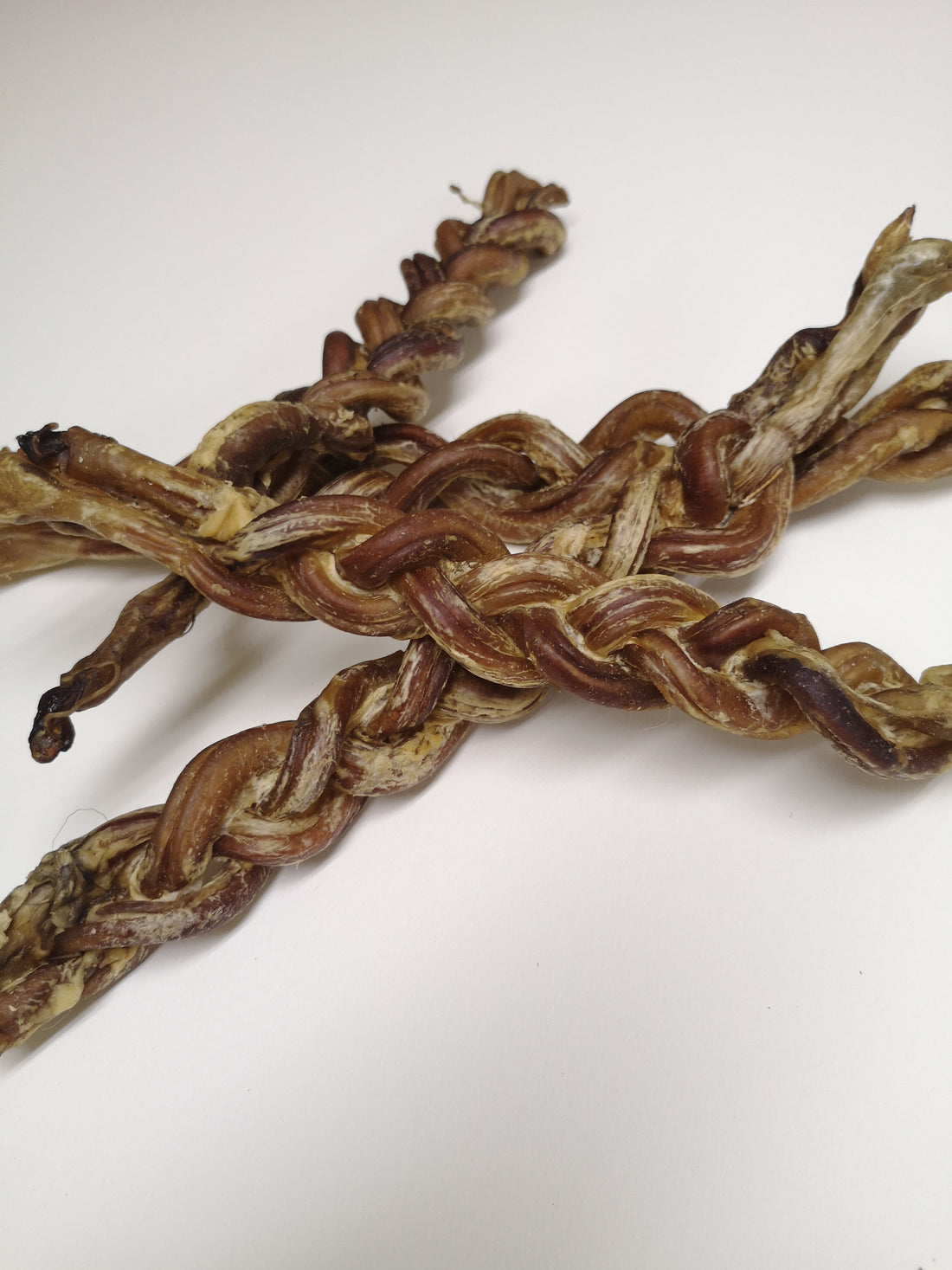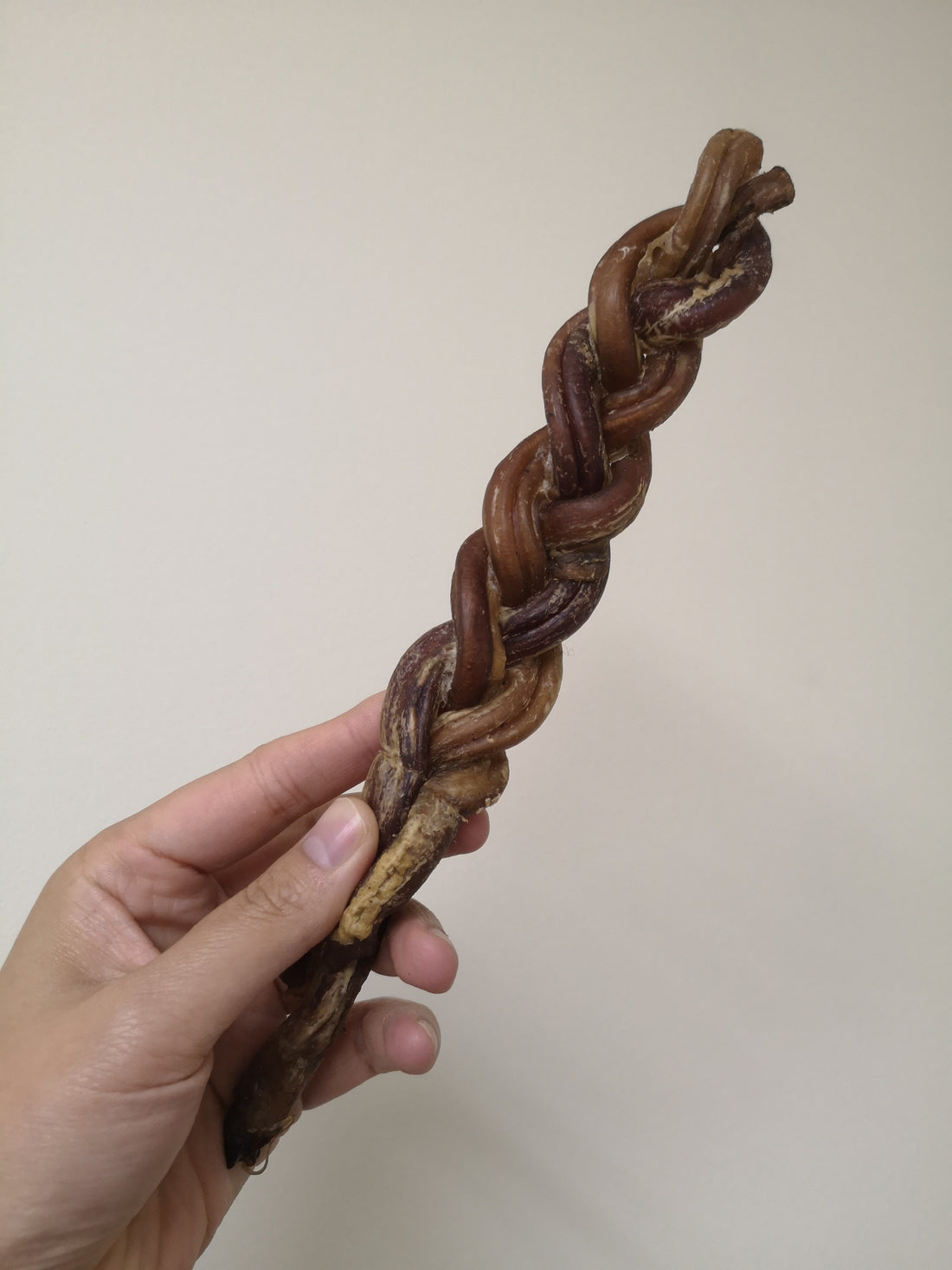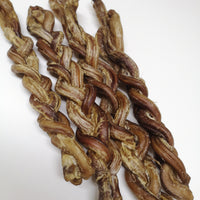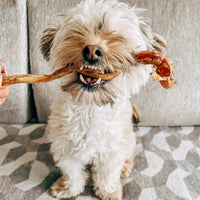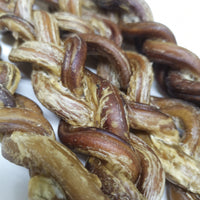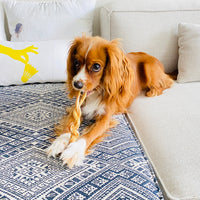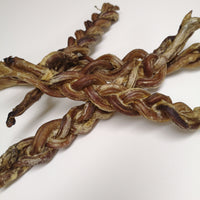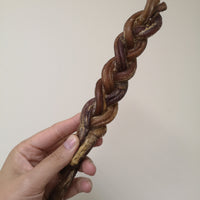 A chewy treat, our lamb twizzles (twisty pizzles) are 100% lamb muscle and full of vitamins, minerals, Omega-3 and Omega 6 fatty acids. They are a great chew for both small and large dogs and will keep them entertained for some time. Our lamb twizzles are a great alternative for dogs that have sensitivities to beef.

Lamb Twizzles are naturally high in protein and grass fed without hormones or antibiotics. They make an excellent natural 'toothbrush' for your dog, scraping away plaque and tartar as your dog chews. They vary in size from 6-9 inches and make a great chew for keeping small dogs busy and a healthy snack for medium to large dogs. If you have smaller dogs, you can untwist the chews for double the fun!

• air dried
• single ingredient
• small batch
• antibiotic/hormone free

Recommended for dogs only!

QUANTITY: Comes in packs of 1, 3 and 5

NEW! (Lamb Twizzles are now braided with three pizzles instead of two).
Guaranteed Analysis: 

Crude Protein: 75% Min.
Crude Fat: 11% Min.
Crude fibre: 7% Max.
Moisture: 6% Max. 
Smell-o-Meter 

On a scale from 1 to 5 (5 being smelliest) this treat is rated as a 5/5.
• For optimal freshness, keep product in the sealed bag provided or airtight container of your choice
• Store treats in a cool, dark & dry place
• Wash hands with soap and water after handling
• Always supervise your pet when feeding
Room Temperature: 1 month
Refrigerated: 2 months
Freezer: 1 year