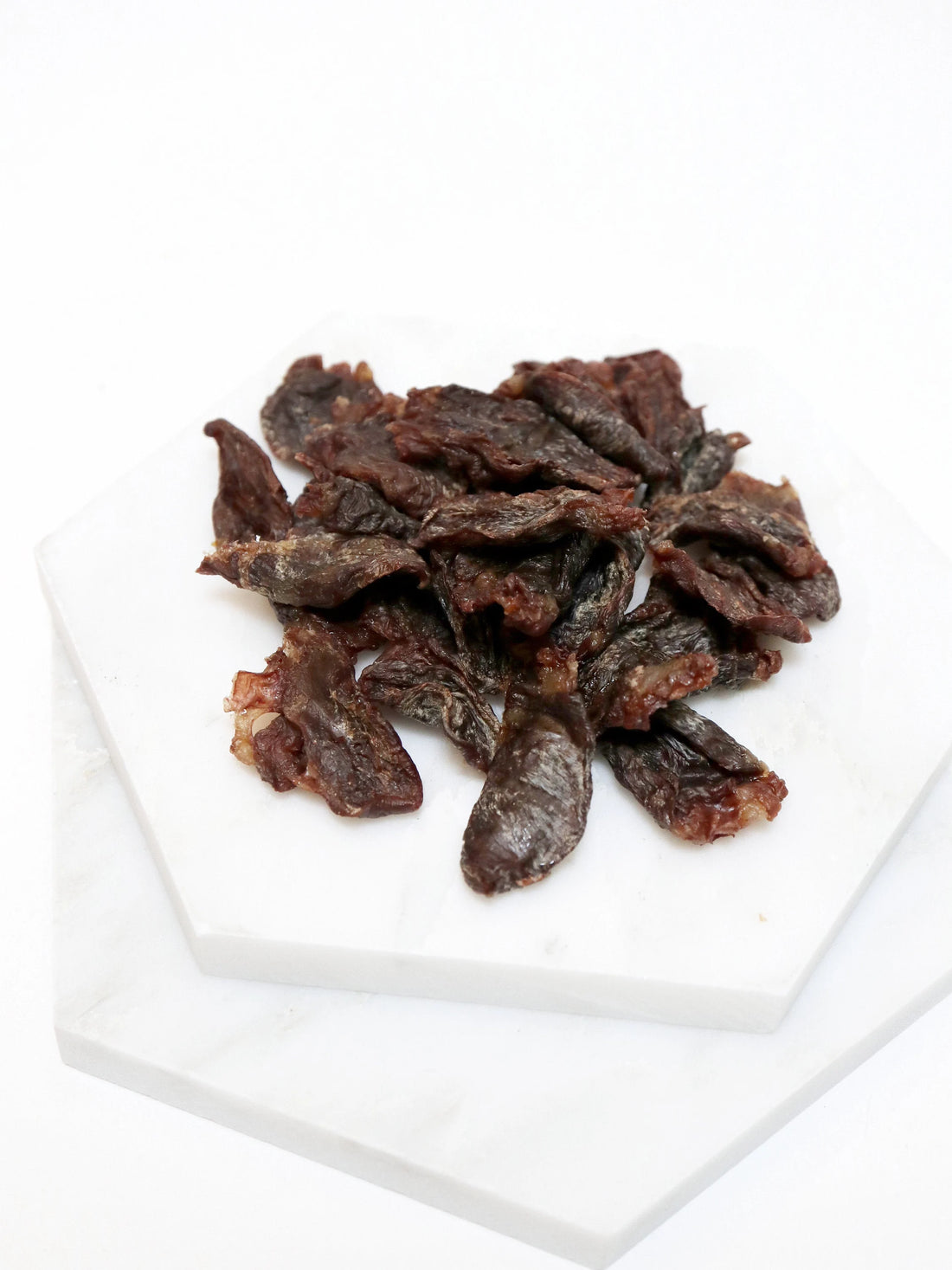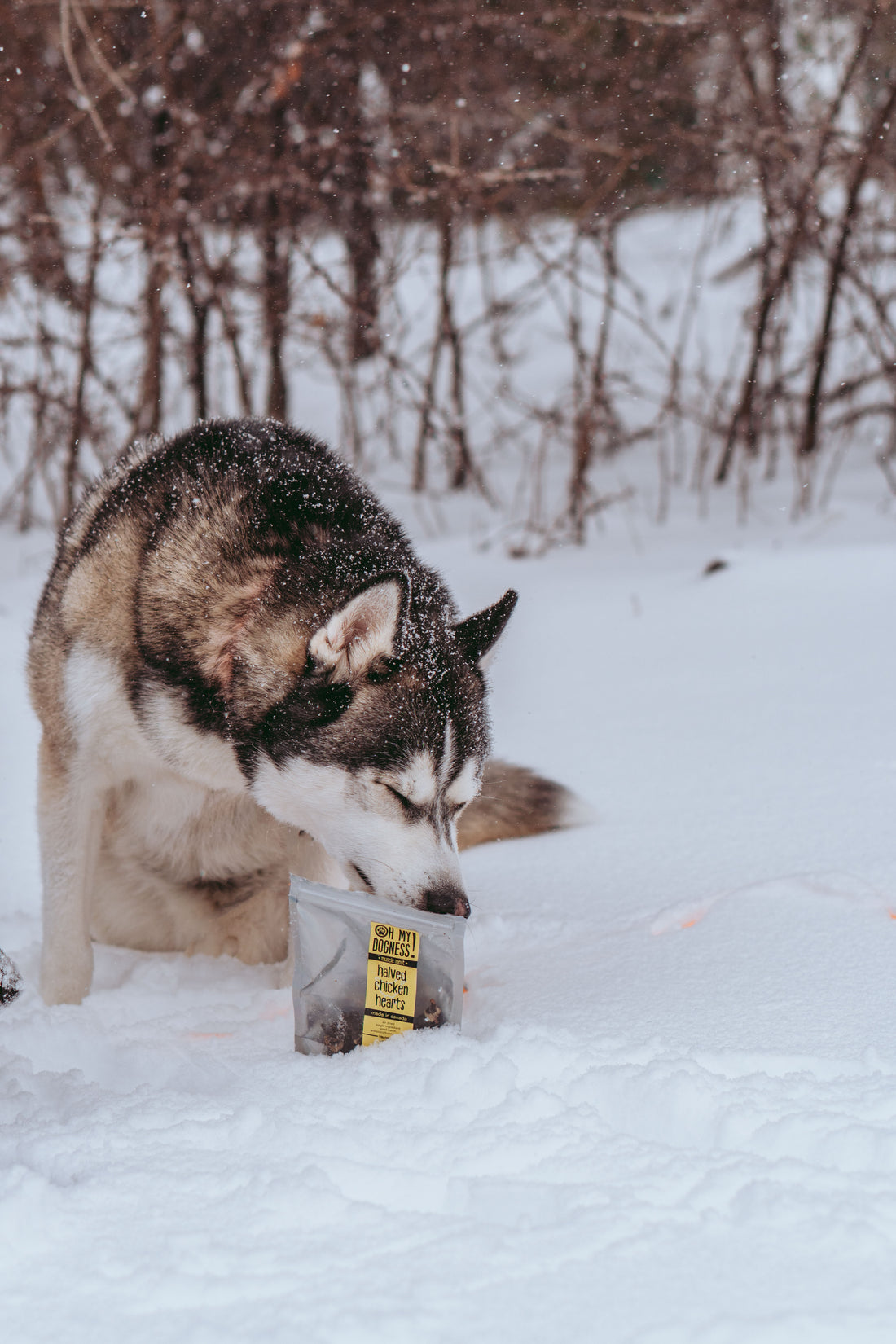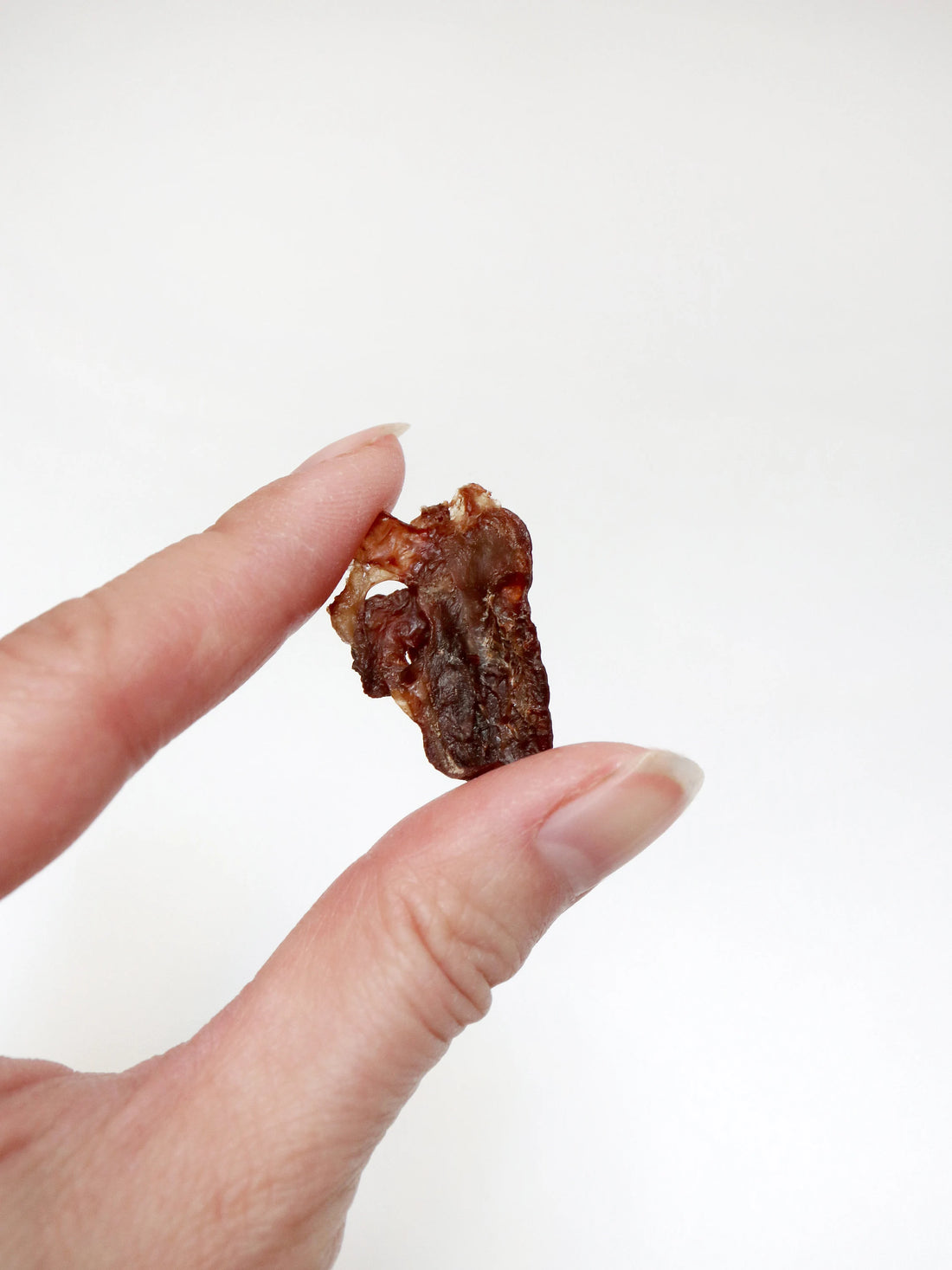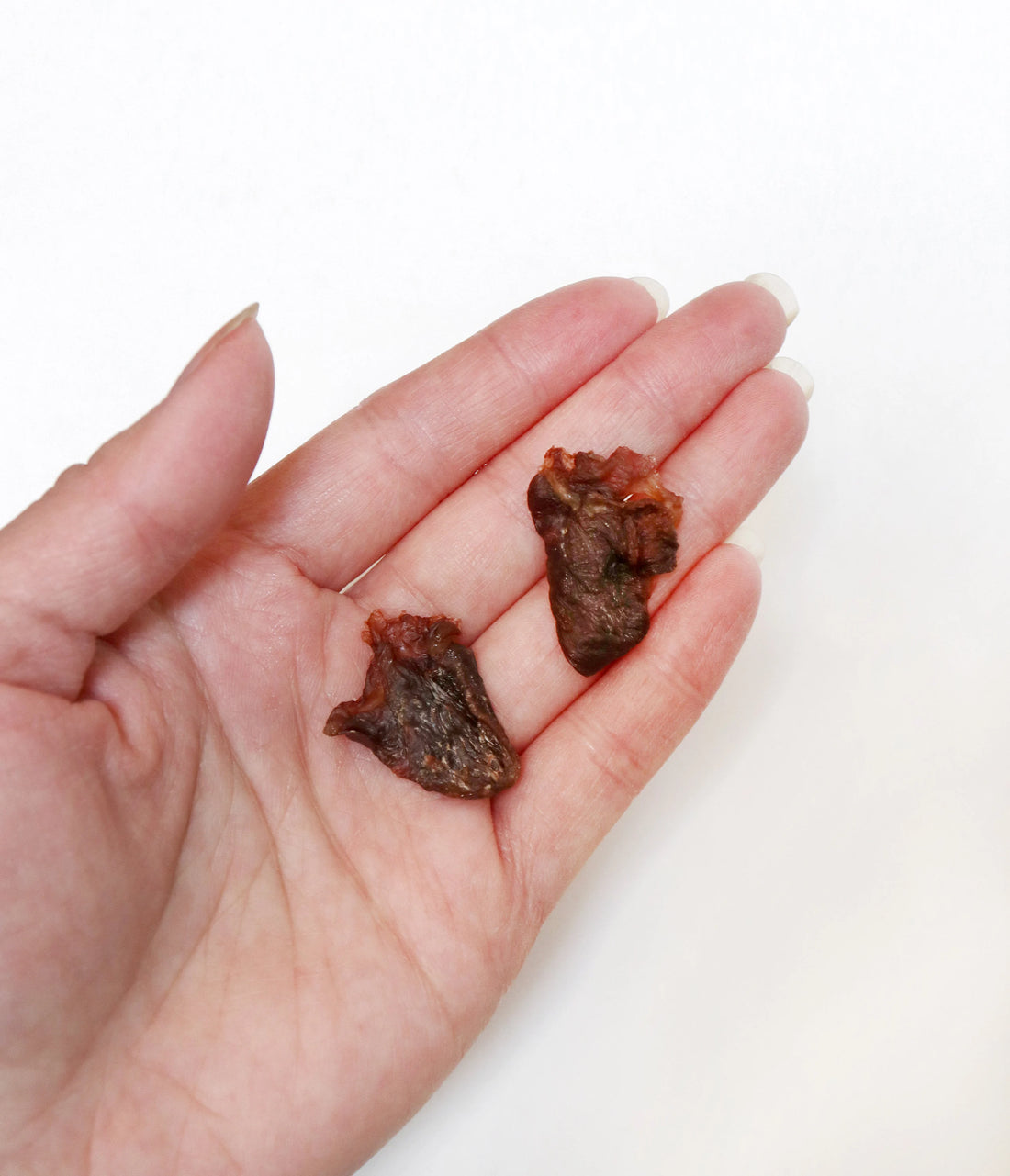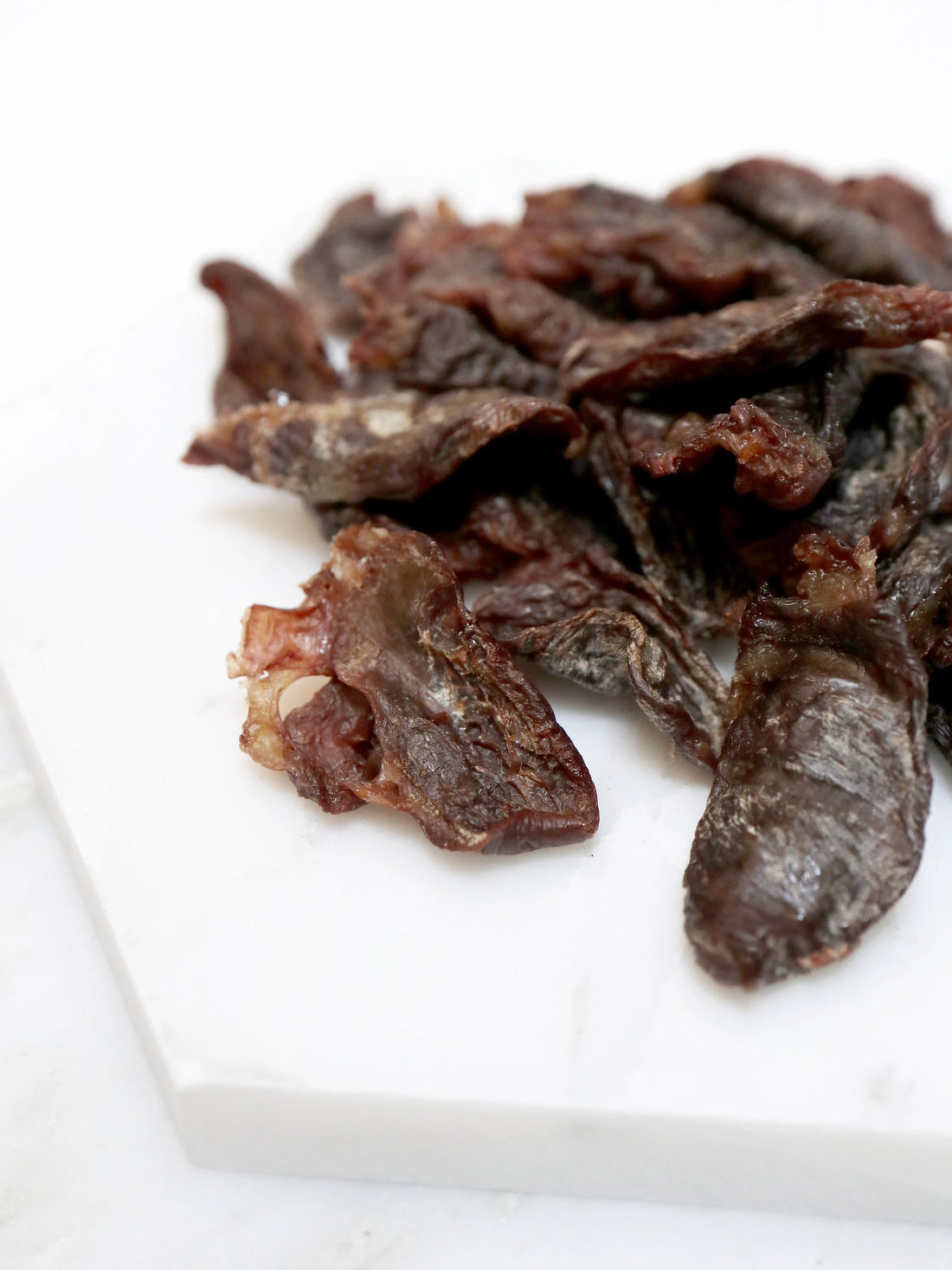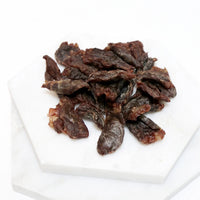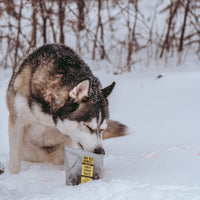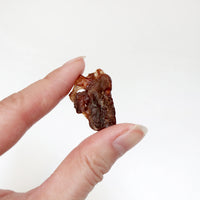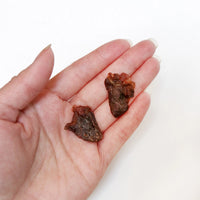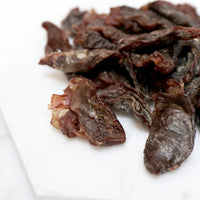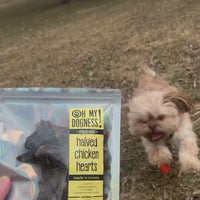 We halved our chicken hearts for extra crunch factor! Our chicken is sourced from local Ontario farms, and pasture raised without antibiotics or hormones - a great alternative for pets with allergies to chicken. Dried low and slow, chicken hearts naturally have high levels of bioavailable taurine essential for cats, ferrets and dogs!

• air dried
• single ingredient
• small batch
• antibiotic/hormone free

Recommended for dogs, cats and ferrets!

QUANTITY: 65g
Guaranteed Analysis: 

Crude Protein: 64% Min.
Crude Fat: 20.5% Min.
Crude fibre: 1% Max.
Moisture: 4.2% Max. 
Smell-o-Meter 

On a scale from 1 to 5 (5 being smelliest) this treat is rated as a 1/5.
• For optimal freshness, keep product in the sealed bag provided or airtight container of your choice
• Store treats in a cool, dark & dry place
• Wash hands with soap and water after handling
• Always supervise your pet when feeding
Room Temperature: 1 month
Refrigerated: 2 months
Freezer: 1 year