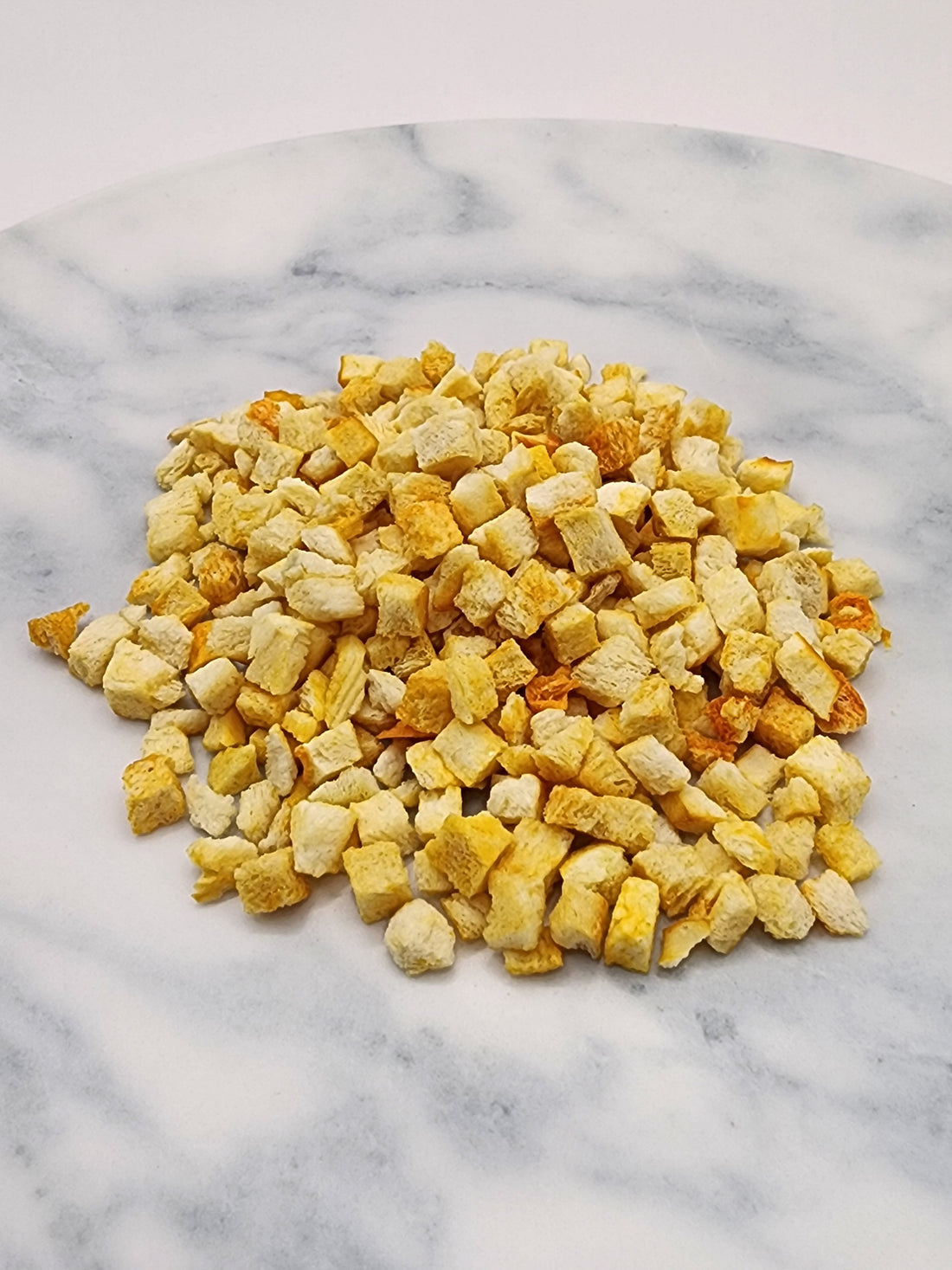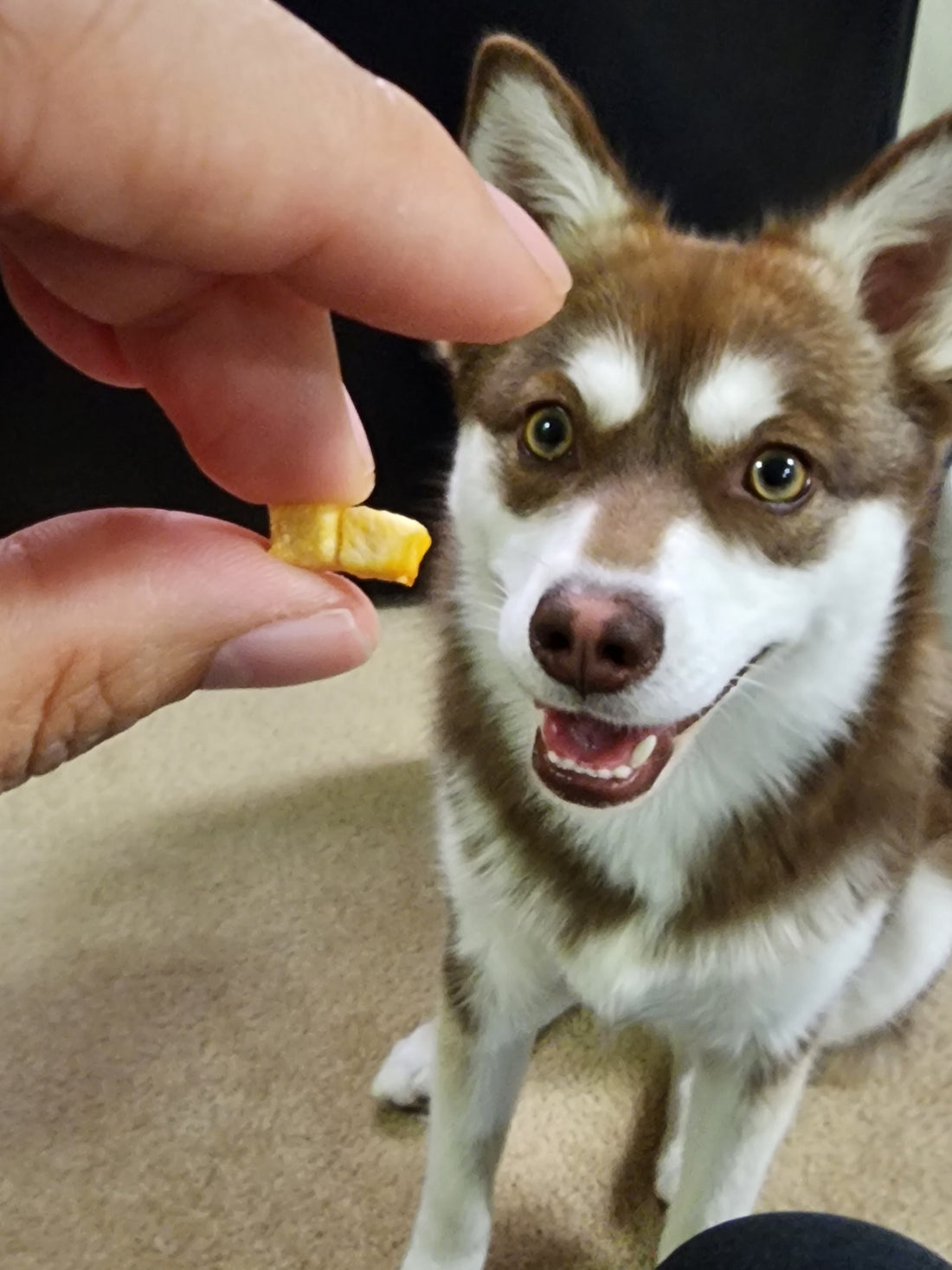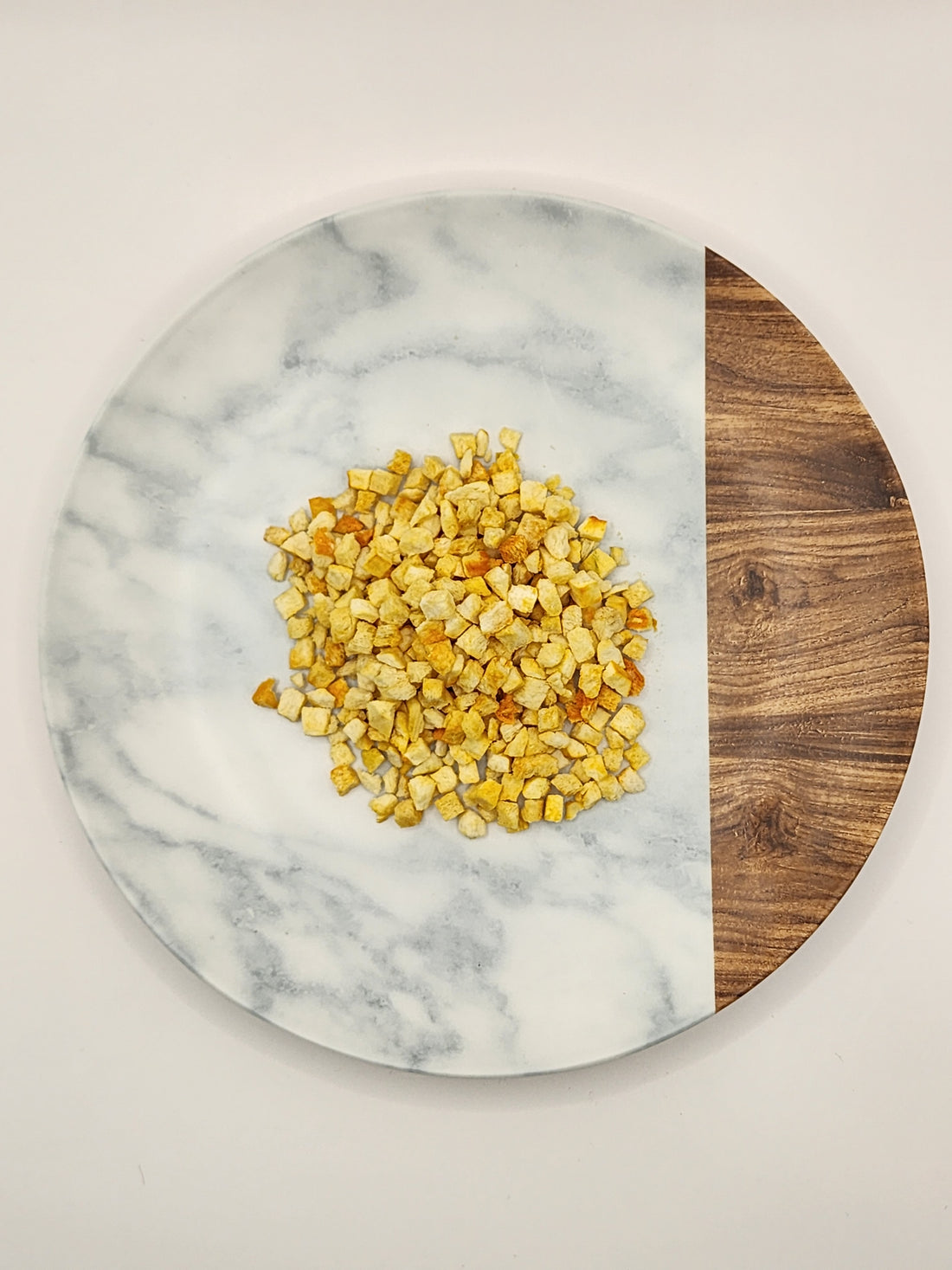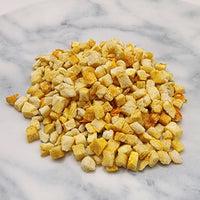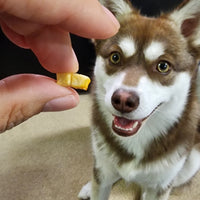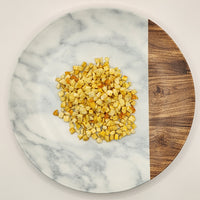 Freeze-dried Pumpkin (tiny pieces)
Introducing our Freeze-Dried Pumpkin for Dogs - the perfect meal topper that will have your canine companion begging for mealtime! Specially cut into tiny pieces, this nutrient-packed treat is designed to enhance your pup's dining experience while providing numerous health benefits.
Highlights and Benefits:
1. Sensitive Stomach Support: Freeze-dried pumpkin is gentle on the digestive system, making it an ideal option for dogs with sensitive stomachs. The natural fibers aid in soothing upset tummies and promoting healthy digestion.
2. Nutrient-Rich Superfood: Pumpkin is a powerhouse of essential vitamins and minerals, including vitamin A, potassium, and fiber. These nutrients contribute to overall well-being, ensuring your furry friend stays happy and healthy.
3. Weight Management: Low in calories and high in fiber, freeze-dried pumpkin can assist in weight management for dogs prone to weight issues, helping them maintain a healthy and balanced physique.
4. Hydration Booster: When rehydrated, pumpkin helps increase your dog's water intake, keeping them well-hydrated and supporting their urinary health.
5. Delicious Meal Enhancer: The tiny pieces of freeze-dried pumpkin add a burst of natural flavor to your dog's meal, enticing even the pickiest eaters to savor every bite.
Usage Instructions:
To reap the full benefits, simply rehydrate the freeze-dried pumpkin before feeding. For smaller breeds, add 1 tablespoon of water to 1 tablespoon of pumpkin pieces. For medium to larger breeds, use 2 tablespoons of water for the same amount of pumpkin. Allow it to rehydrate for a few minutes, and then mix it into your dog's regular food.
Give your furry friend the gift of delightful dining and exceptional health with our Freeze-Dried Pumpkin for Dogs. They'll love the taste, and you'll love the peace of mind knowing you're providing them with a top-notch, wholesome meal topper!
Note:
This treat is commercially manufactured in a human grade facility. This commercial kitchen provides ingredients to a lot of bakeries and freeze dried camping meal kits.
Please keep an airtight container as it draws moisture quickly from the air and will become soft and sticky.
 QUANTITY: 65g (equivalent to 300g raw).
Smell-o-Meter 
On a scale from 1 to 5 (5 being smelliest) this treat is rated as a 1/5.
• For optimal freshness, keep product in the sealed bag provided or airtight container of your choice
• Store treats in a cool, dark & dry place
• Wash hands with soap and water after handling
• Always supervise your pet when feeding
Room Temperature: 1 month
Refrigerated: 2 months
Freezer: 1 year