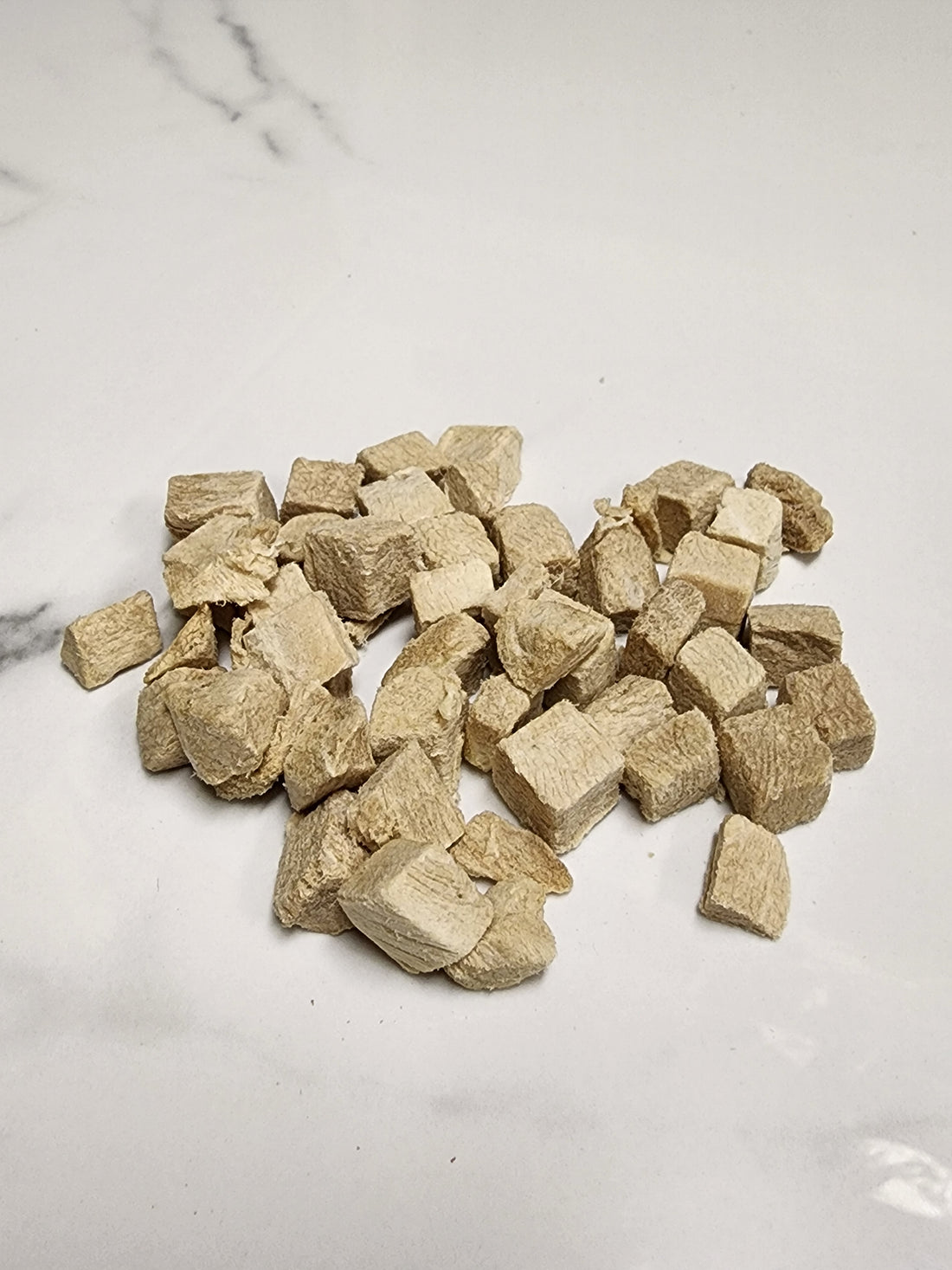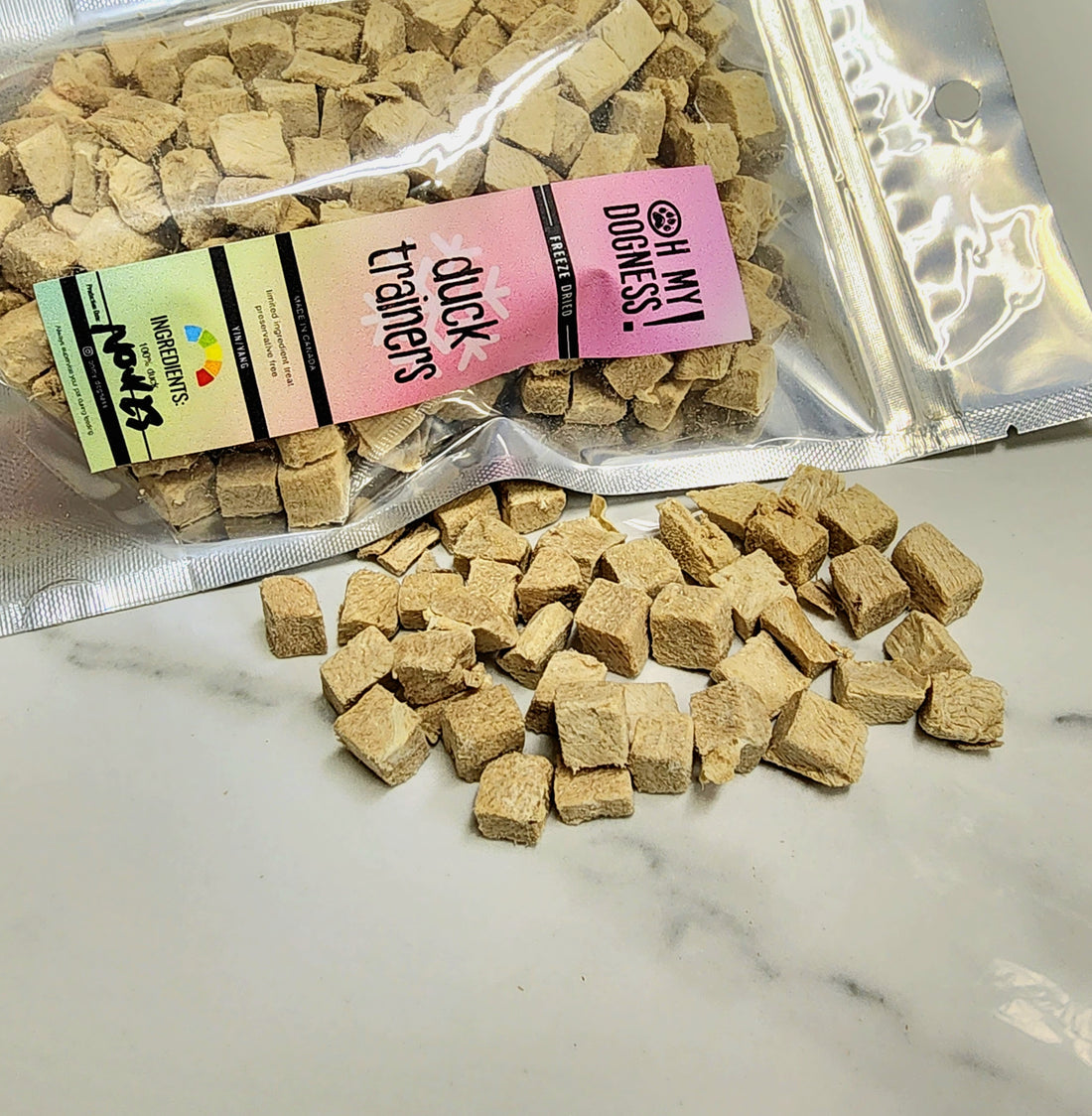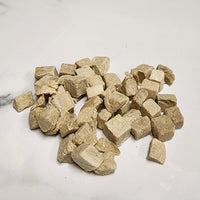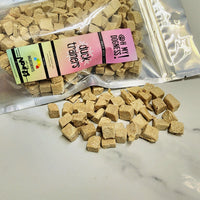 Freeze Dried Duck Trainers
Introducing our Freeze-Dried Duck Trainers – the ultimate high-value reward for your canine companion's training sessions! Crafted from premium duck breast, these bite-sized delights are not just delicious but also packed with health benefits to support your dog's overall well-being.
Why choose our Duck Trainers? Made exclusively from succulent duck breast, these treats are rich in protein, promoting muscle strength and optimal development. The freeze-drying process preserves the natural goodness, ensuring your dog gets a wholesome reward without any artificial additives.
Perfect for training, these treats are irresistibly tasty, capturing your dog's attention and fostering a strong bond between you and your furry friend. The high-value nature of our Duck Trainers makes them an ideal motivator during obedience training or for reinforcing positive behavior.
Prioritize your dog's health with a treat that not only tastes great but also contributes to their vitality. Opt for our Freeze-Dried Duck Trainers – the premium choice for discerning pet owners who want to reward their dogs with the best. Elevate training sessions and indulge your dog with the delectable flavor and health benefits they deserve.
• freeze dried
• single ingredient
• small batch
• antibiotic/hormone free

These duck trainers are safe for cats too!

QUANTITY: 40-45g dried (100g raw) and 90-100g dried (190-200g raw)
Smell-o-Meter 

On a scale from 1 to 5 (5 being smelliest) this treat is rated as a 1/5.
• For optimal freshness, keep product in the sealed bag provided or airtight container of your choice
• Store treats in a cool, dark & dry place
• Wash hands with soap and water after handling
• Always supervise your pet when feeding
Room Temperature: 1 month
Refrigerated: 2 months
Freezer: 1 year