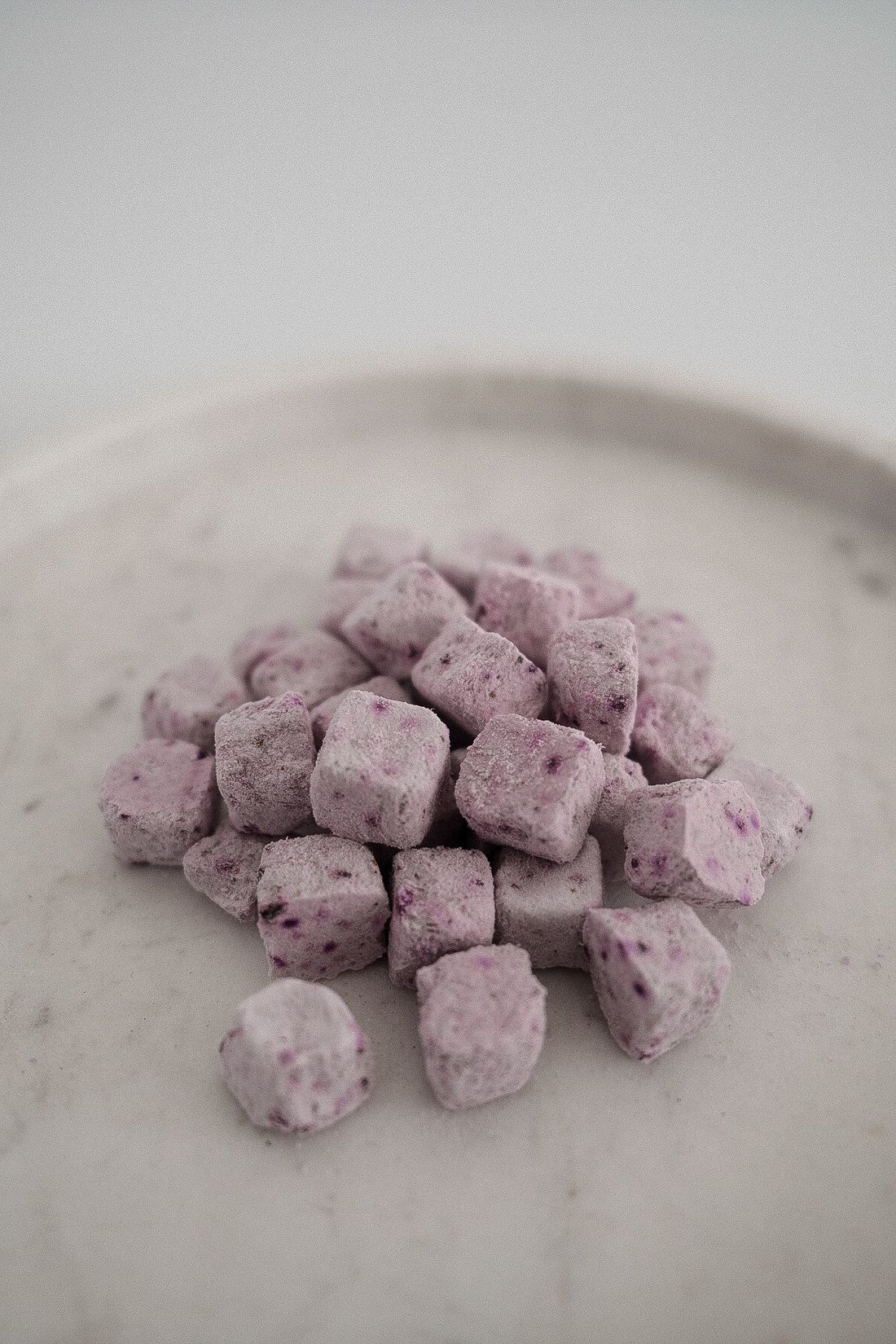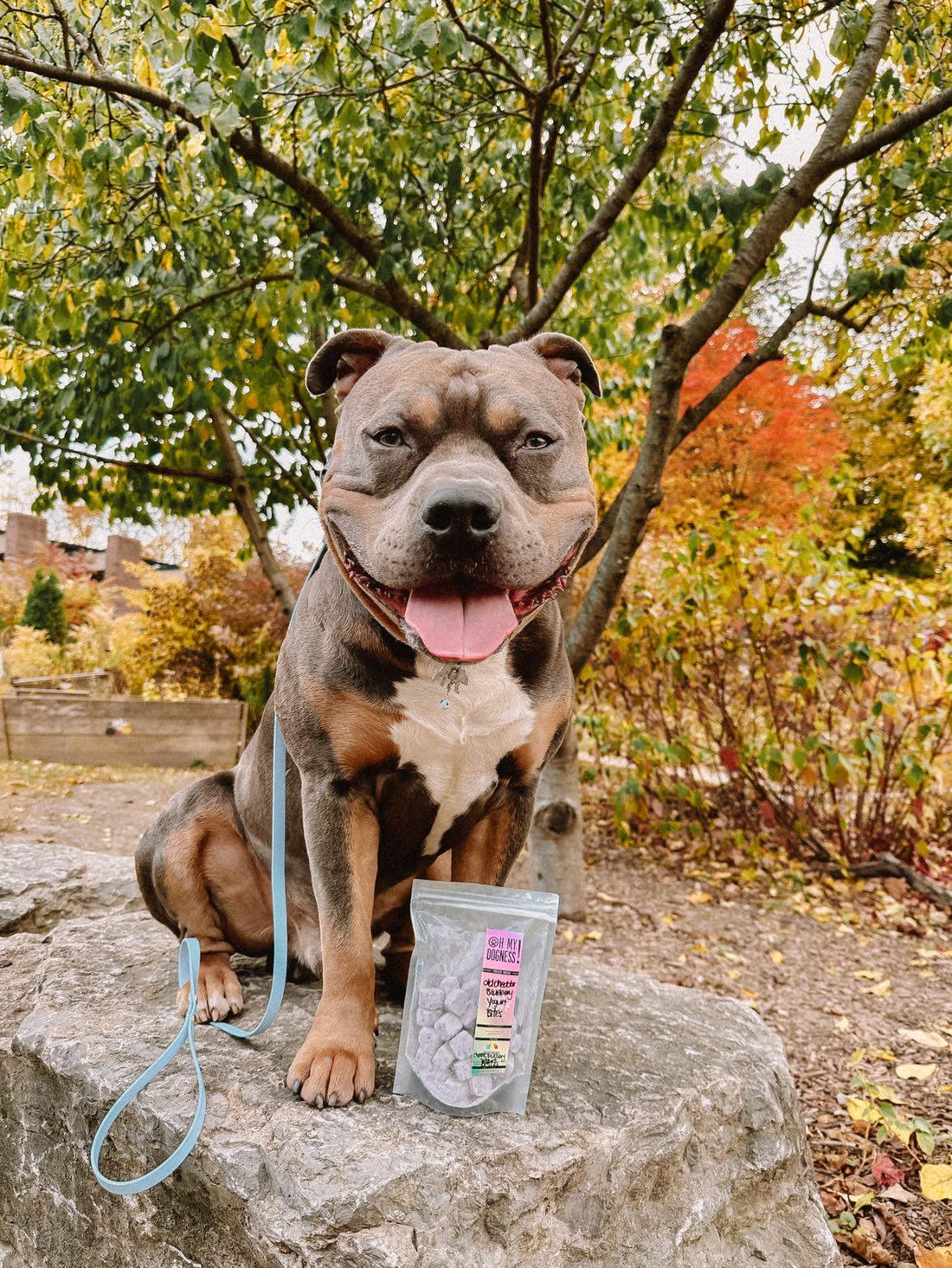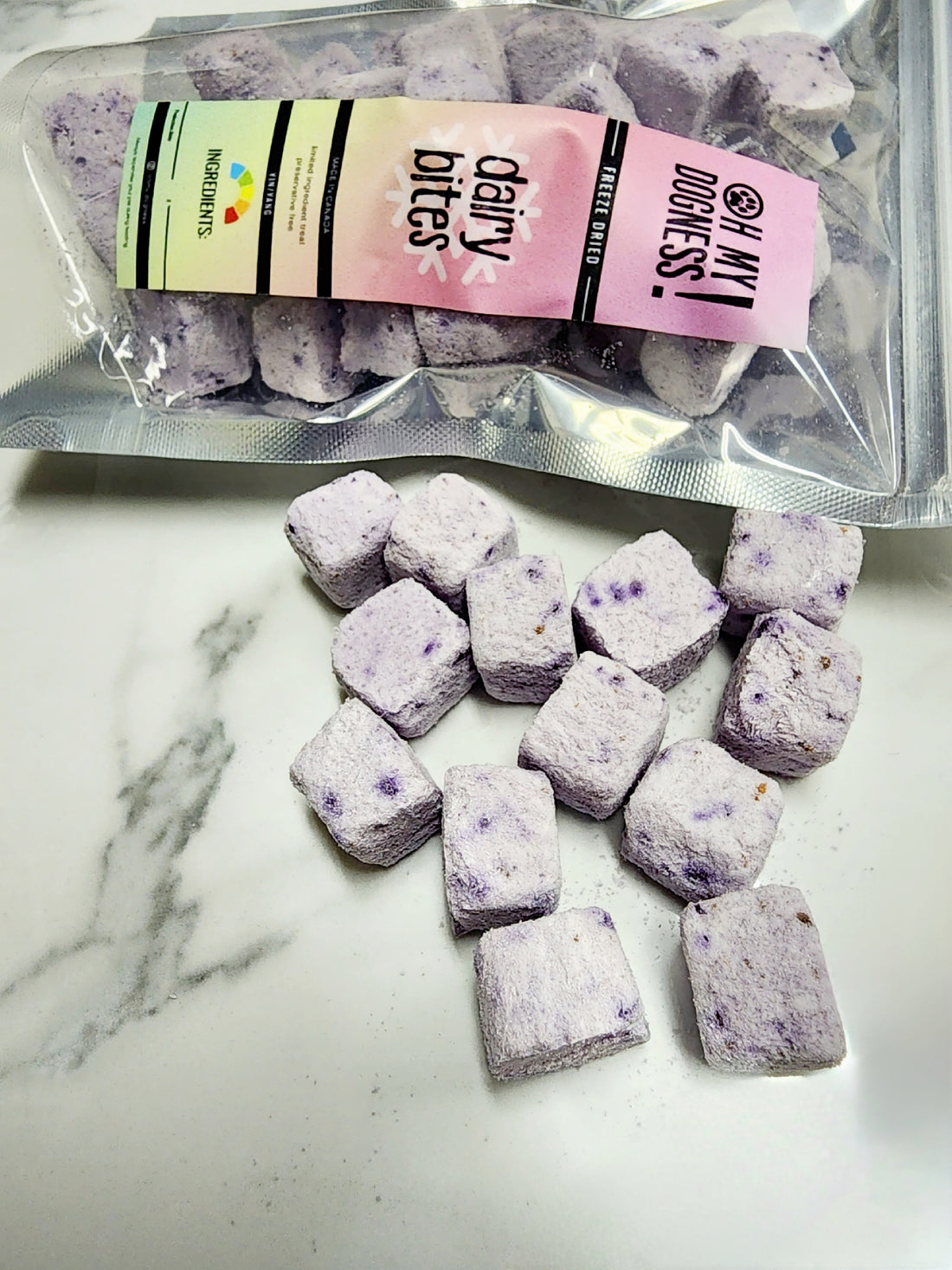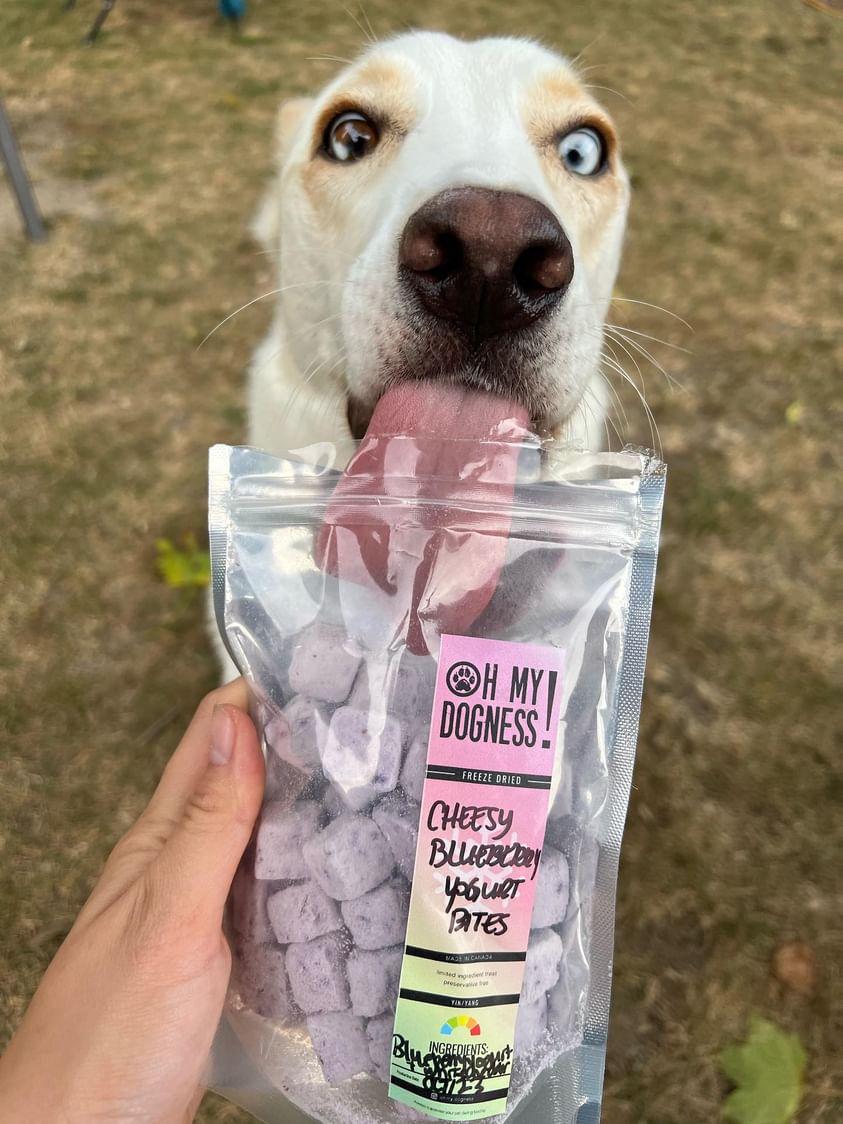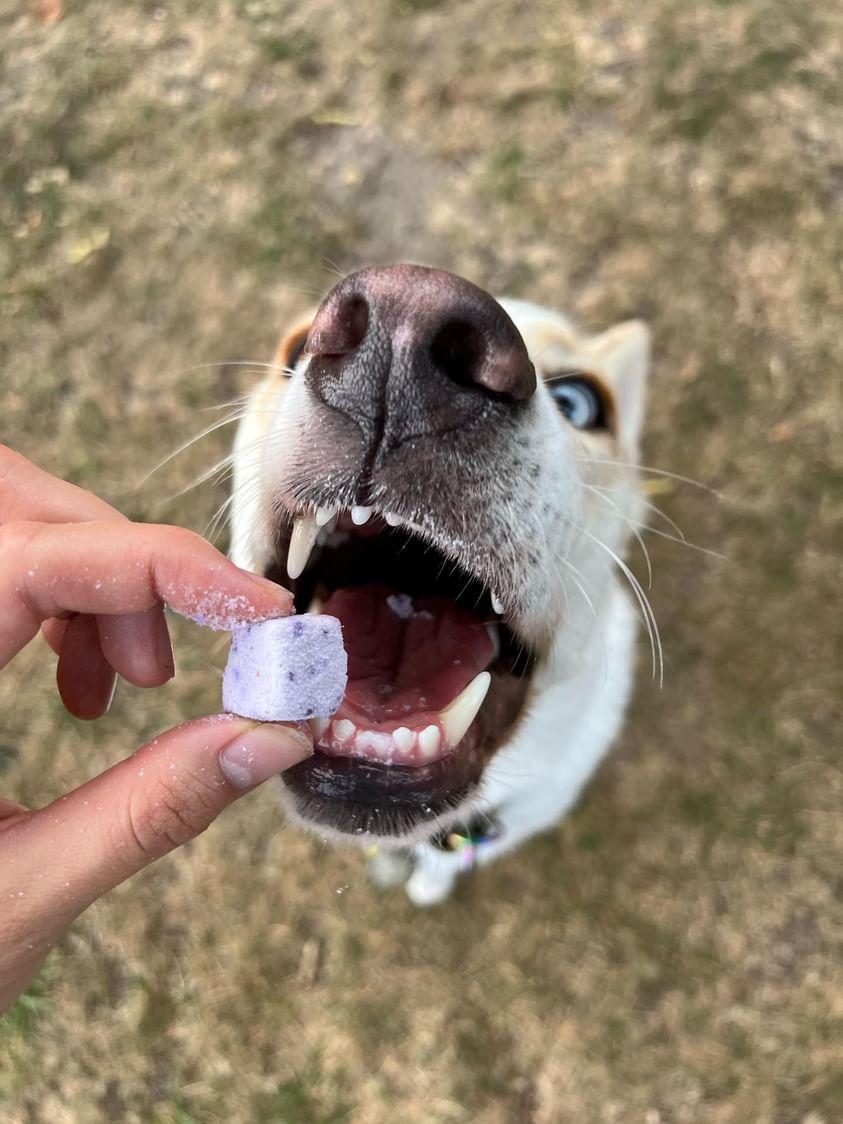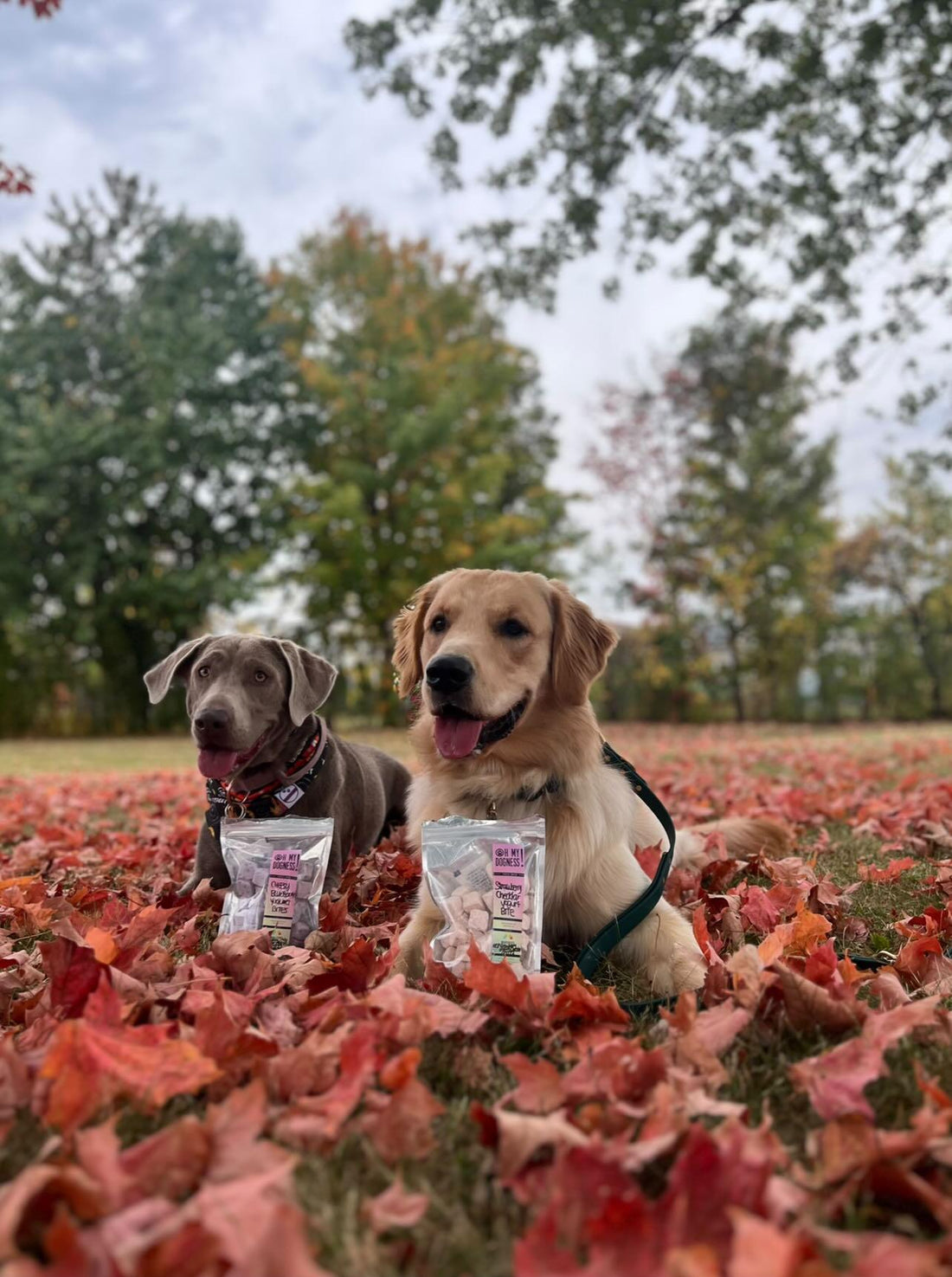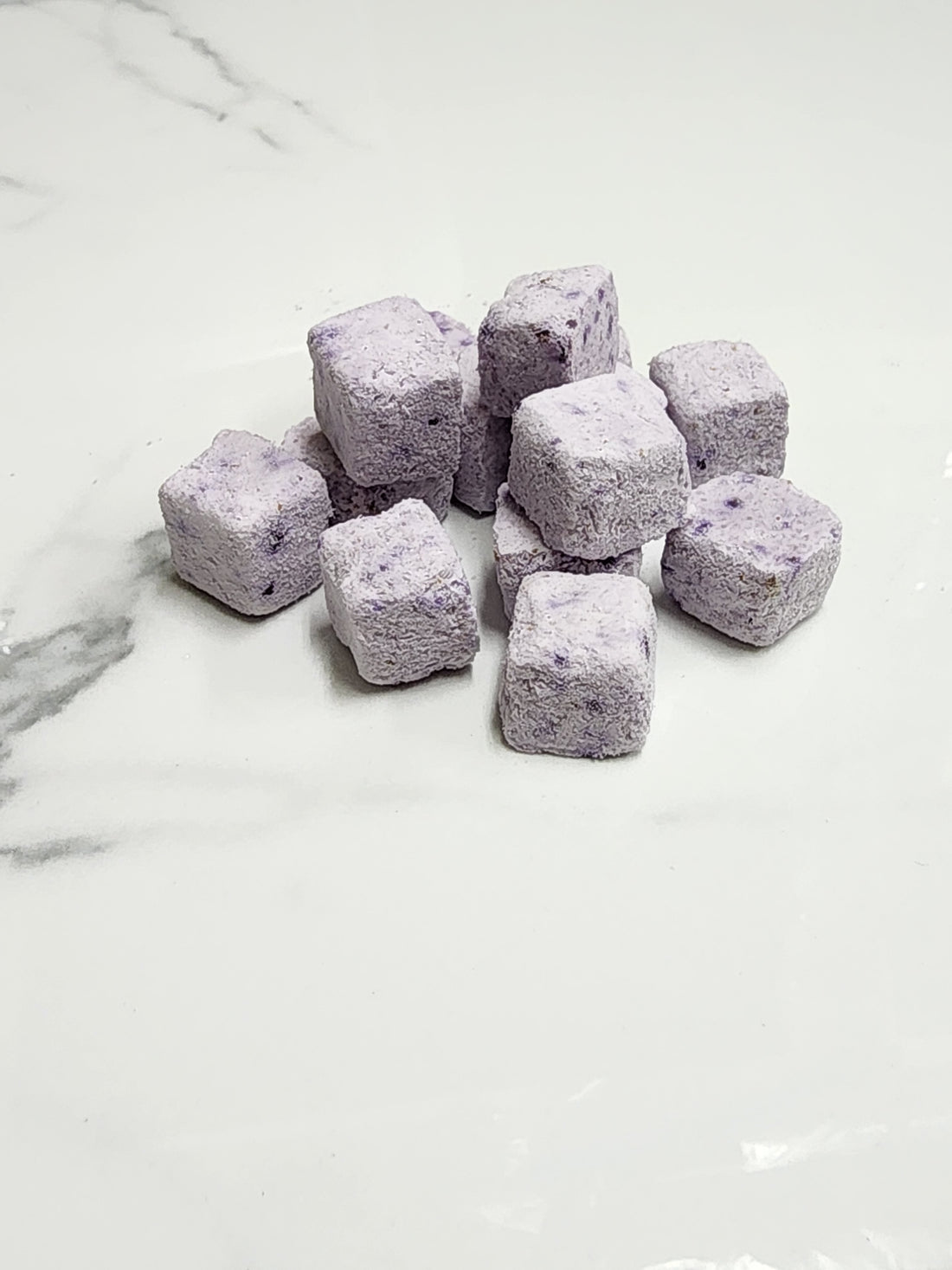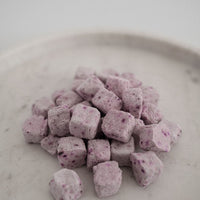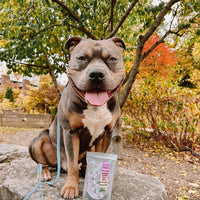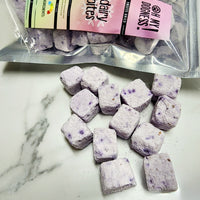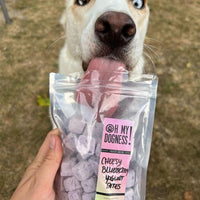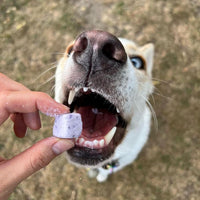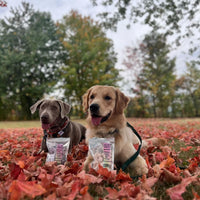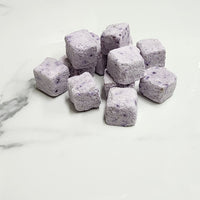 Freeze Dried Blueberry Dairy Bites
Introducing our High-Value Blueberry Dairy Bite – a delectable treat crafted for both flavor and nutrition! This unique blend features juicy blueberries, (stinky) old white cheddar cheese, and plain yogurt, creating a taste sensation that will have your dog eagerly anticipating every bite.
Experience the nutritional powerhouse packed into each treat! Blueberries, bursting with antioxidants and vitamins, promote a robust immune system and contribute to cognitive health. Paired with old white cheddar cheese for calcium to support strong bones and plain yogurt for digestive health with probiotics, these bites offer a well-rounded nutritional profile. Don't be surprised by the little gray or black specks – they're blueberry seeds, adding a fiber boost for overall well-being.
Ideal for training, these bites boast not only high value but an enticing aroma that captures your dog's attention. Elevate your training sessions with the rich flavor and nutritional benefits of our Stinky High-Value Blueberry Dairy Bite – a treat that goes beyond the ordinary to nourish and delight your furry friend.
• freeze dried
• single ingredient
• small batch
QUANTITY: 35-40g bags
Smell-o-Meter 
On a scale from 1 to 5 (5 being smelliest) this treat is rated as a 4/5.
• For optimal freshness, keep product in the sealed bag provided or airtight container of your choice
• Store treats in a cool, dark & dry place
• Wash hands with soap and water after handling
• Always supervise your pet when feeding
Room Temperature: 1 month
Refrigerated: 2 months
Freezer: 1 year