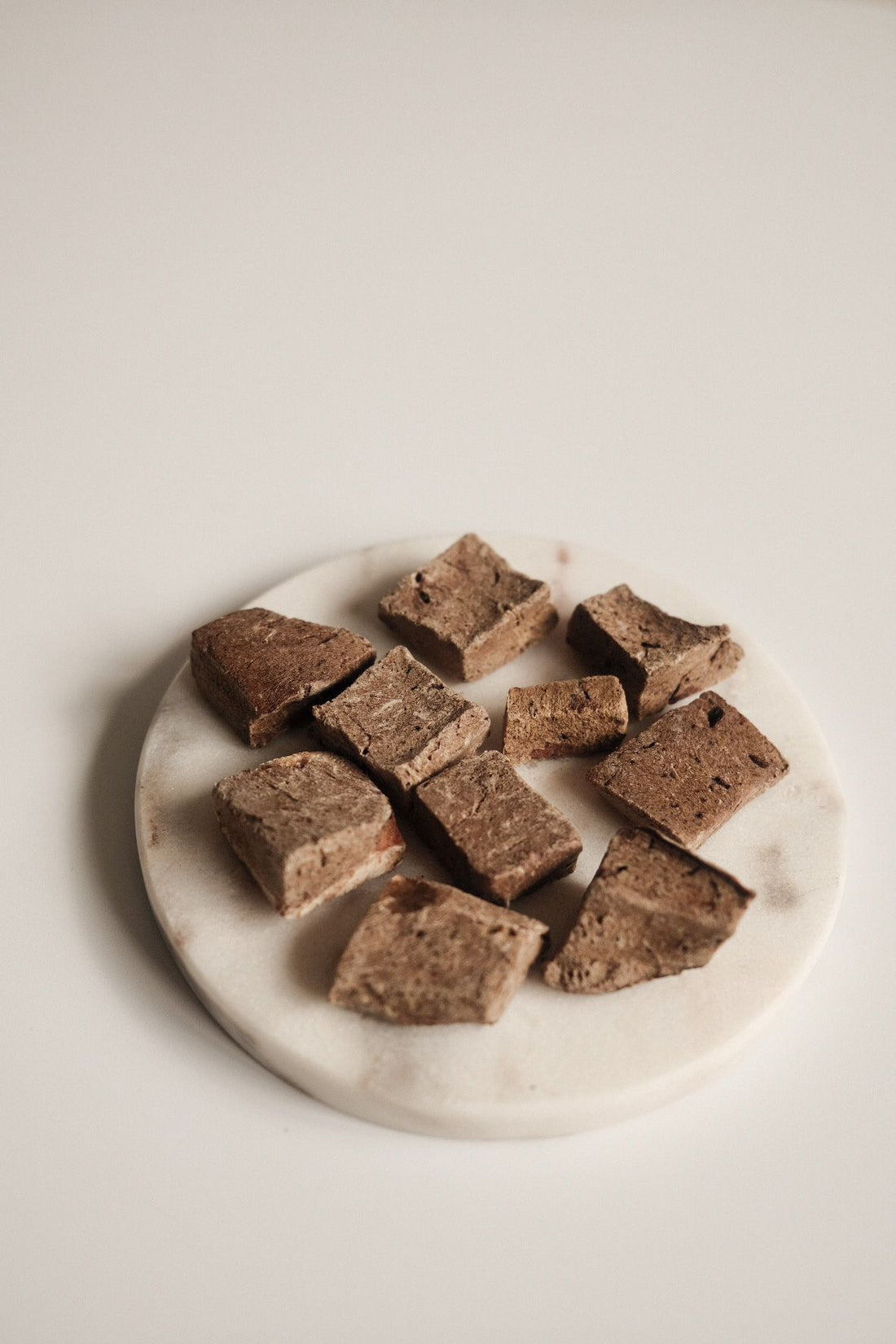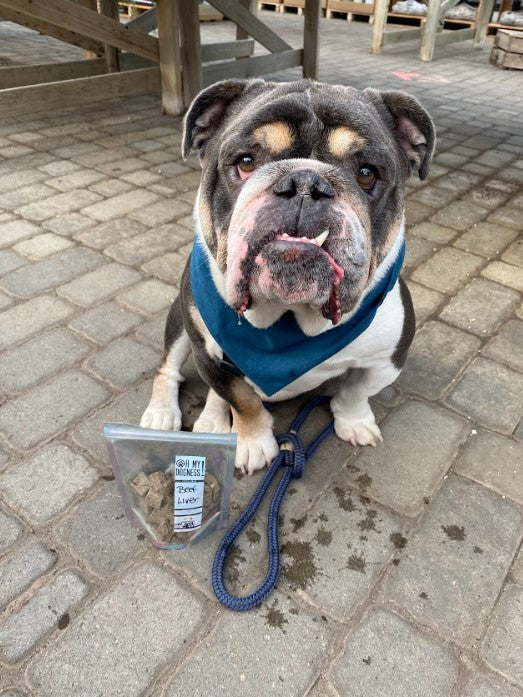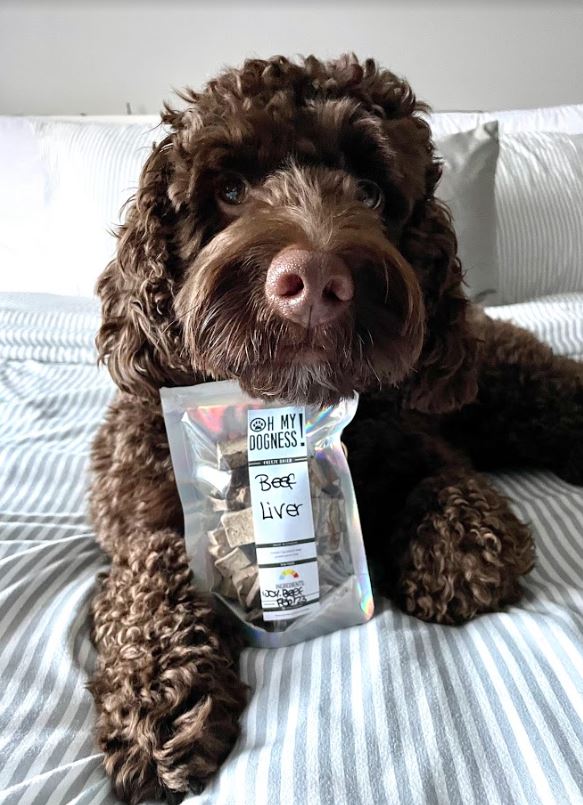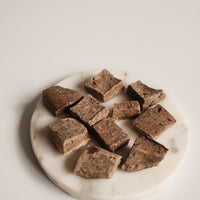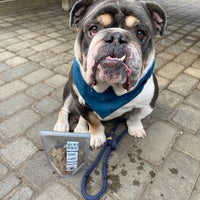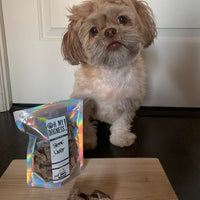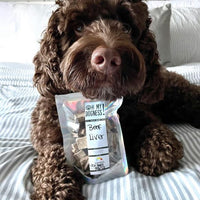 Freeze Dried Beef Liver Trainers
You asked, and we listened. You wanted smaller bite-sized freeze dried trainer treats and here it is. Presenting OMD freeze dried Beef Liver trainers! Made from 100% pure, all-natural beef liver, these treats are the perfect way to reward and motivate your furry friend during training sessions. They are packed with protein, vitamins, and minerals to provide your dog with a healthy and delicious snack that they'll love.
Our freeze-drying process locks in all of the nutrients and flavor of the beef liver, so your dog will get the same high-quality nutrition in every bite, without any preservatives or artificial ingredients. This also makes the treats incredibly convenient and long-lasting, as they won't spoil or lose their freshness over time.
Whether you're teaching your dog new tricks or reinforcing good behavior, these treats are the perfect size and texture for training. They are easy to break apart into smaller pieces, so you can use them to reward your dog quickly and consistently during training sessions.
With their irresistible flavor and high-quality nutrition, our Freeze-Dried Beef Liver Trainer Treats for Dogs are sure to become your dog's new favorite treat. Try them today and see the difference they can make in your training sessions!

⚠️FEED IN MODERATION⚠️ Too much liver can lead to vitamin A toxicity. Liver should not make more than 5% of your dog's diet.

Can you tell we absolutely love our liver treats? Grab a bag today to spoil your dog!

• freeze dried
• single ingredient
• small batch
• antibiotic/hormone free

Recommended for dogs over 12 weeks old. We also recommend limiting this treat to once per week for small dogs and 1-3 times per week for medium-large sized dogs. If you have questions regarding how much you can feed your dog, we would recommend you speak to your vet for a more personalized recommendation.


QUANTITY: 50g or, 120g


Smell-o-Meter 

On a scale from 1 to 5 (5 being smelliest) this treat is rated as a 2/5.
• For optimal freshness, keep product in the sealed bag provided or airtight container of your choice
• Store treats in a cool, dark & dry place
• Wash hands with soap and water after handling
• Always supervise your pet when feeding
Room Temperature: 1 month
Refrigerated: 2 months
Freezer: 1 year