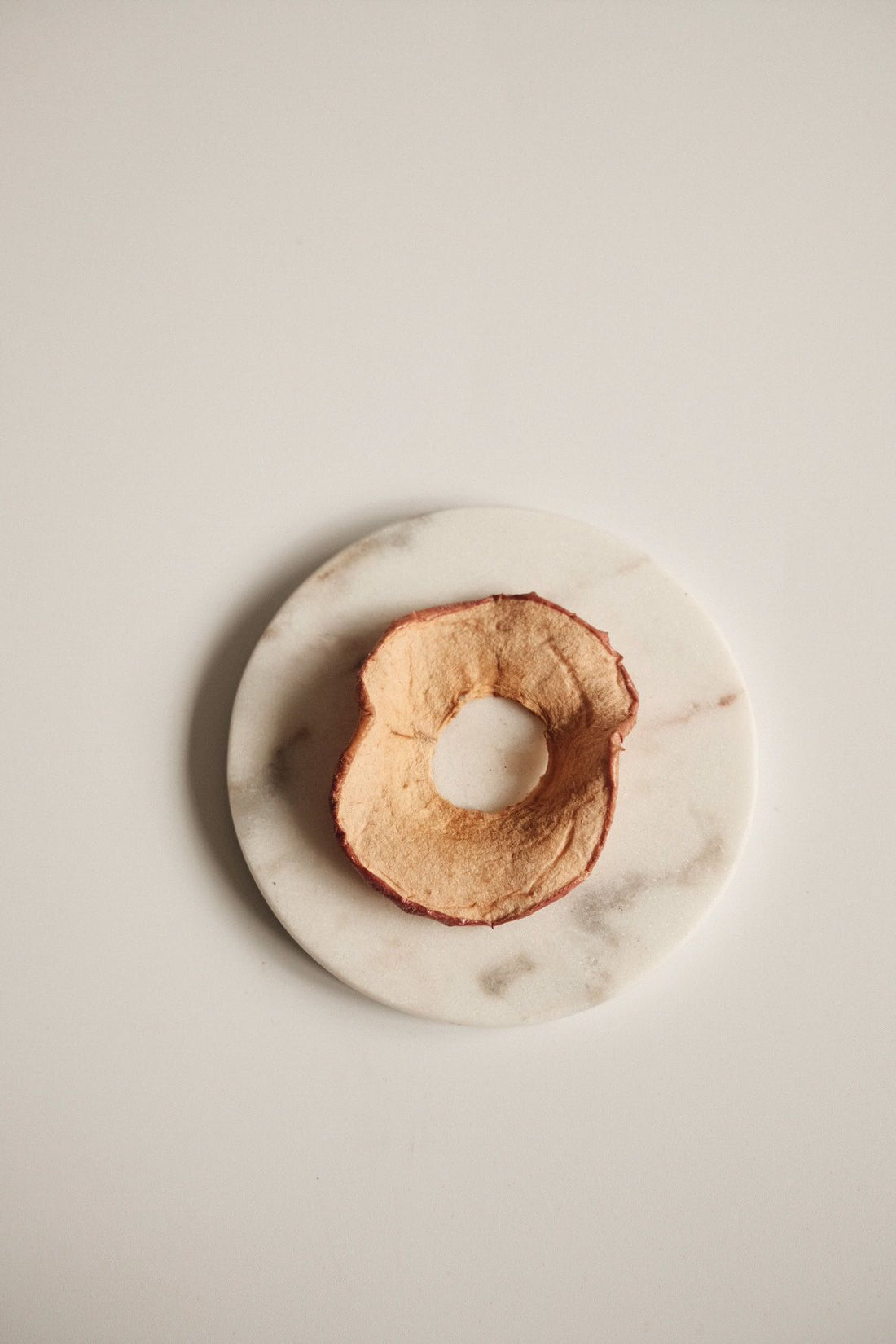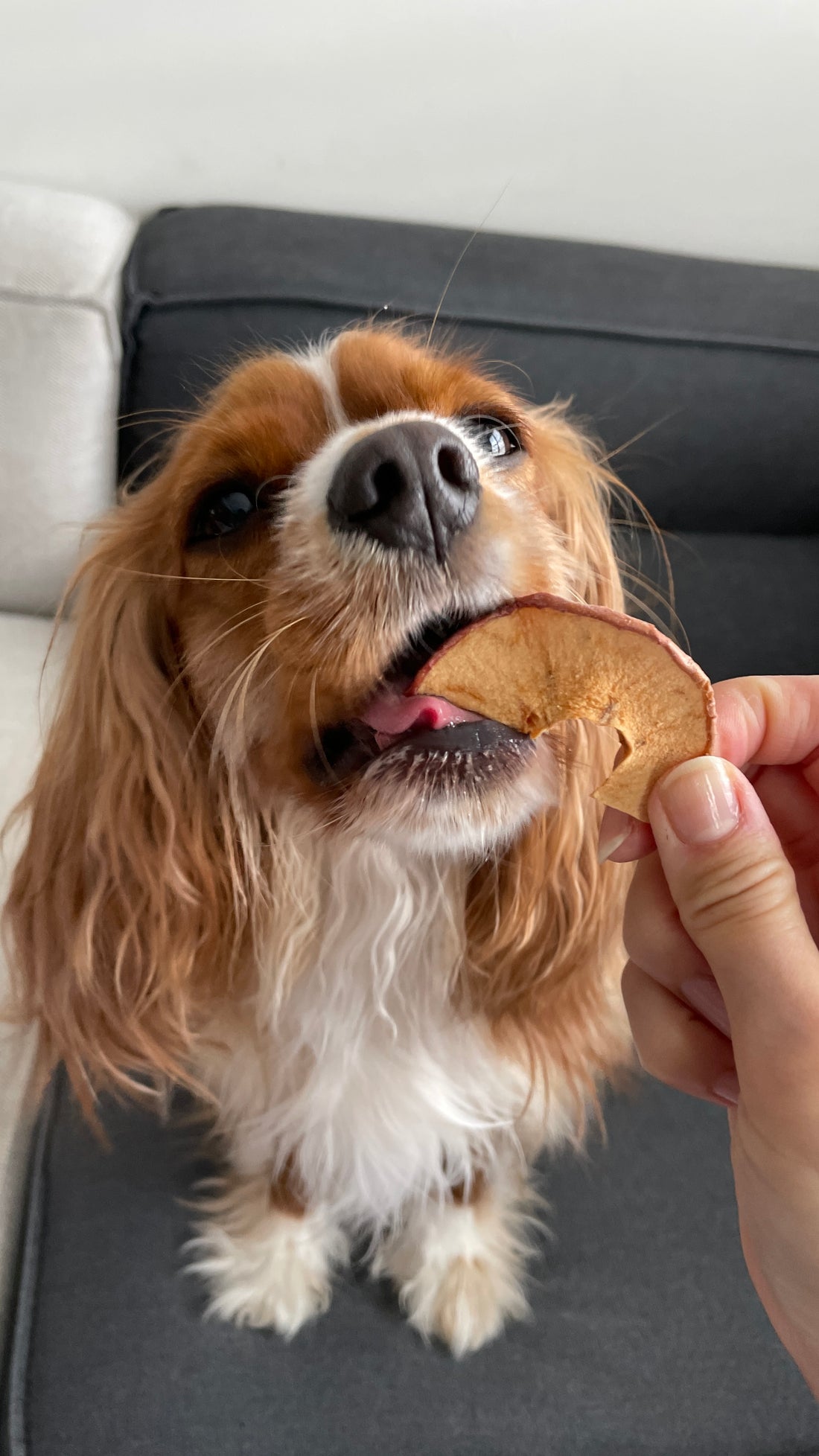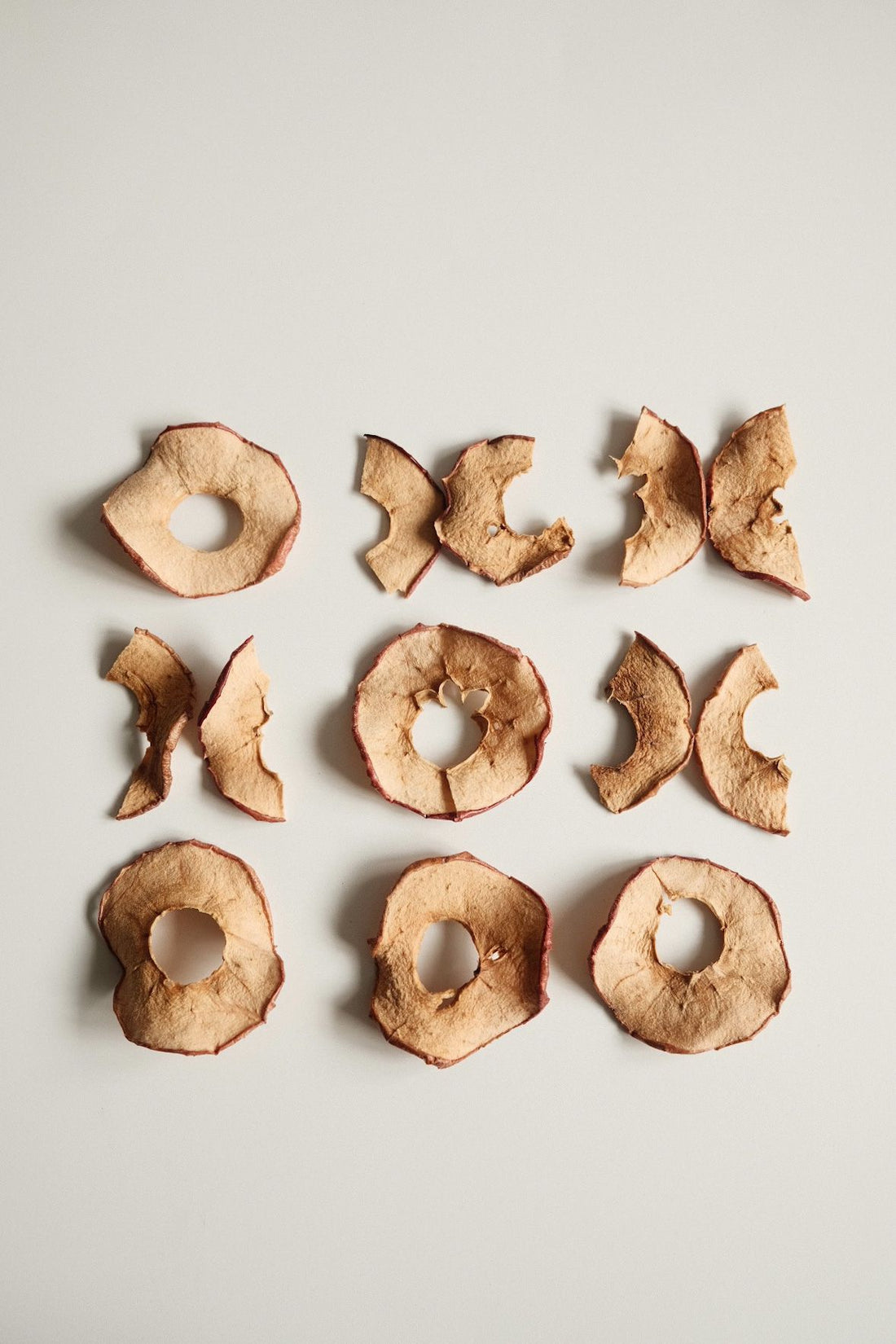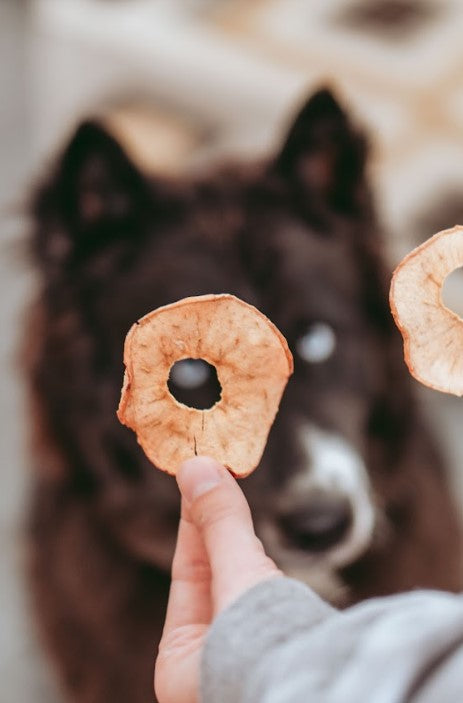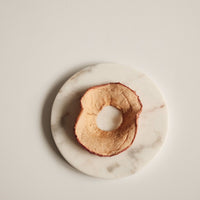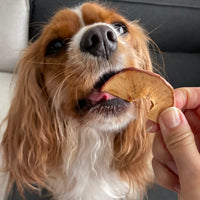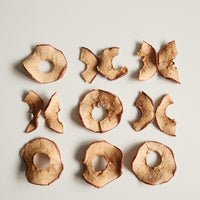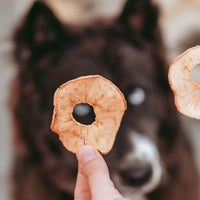 Introducing our all-natural and healthy air-dried Apple Ring slices! Made from 100% pure and delicious apples, these treats are the perfect way to give your furry friend a nutritious and tasty snack.
Our apples are sourced from only the finest apples, ensuring that your dog is getting the best quality treat possible. The apples are sliced thinly and dried low and slow to lock in all of their natural flavors and nutrients, creating a satisfying treat that dogs love.
Apples are a good source of fiber and vitamins, providing essential nutrients for your dog's overall health and wellness. They're also low in fat and calories, making them the perfect treat for dogs who need to maintain a healthy weight.
These treats are also completely grain-free, gluten-free, and contain no artificial preservatives, colors, or flavors. They're the perfect choice for dogs with food sensitivities or dietary restrictions.
Each treat size may vary. But they are easy to break into smaller pieces,  making them easy to carry in your pocket for on-the-go snacking, or to use as a training reward. So treat your dog to the wholesome and delicious goodness of apples!
• air dried
• single ingredient
• small batch
• antibiotic/hormone free

Recommended for dogs over 12 weeks old. We also recommend limiting this treat to once per week for small dogs and 1-3 times per week for medium-large sized dogs. If you have questions regarding how much you can feed your dog, we would recommend you speak to your vet for a more personalized recommendation.

QUANTITY: 45g or 130g



• For optimal freshness, keep product in the sealed bag provided or airtight container of your choice
• Store treats in a cool, dark & dry place
• Wash hands with soap and water after handling
• Always supervise your pet when feeding
Room Temperature: 1 month
Refrigerated: 2 months
Freezer: 1 year