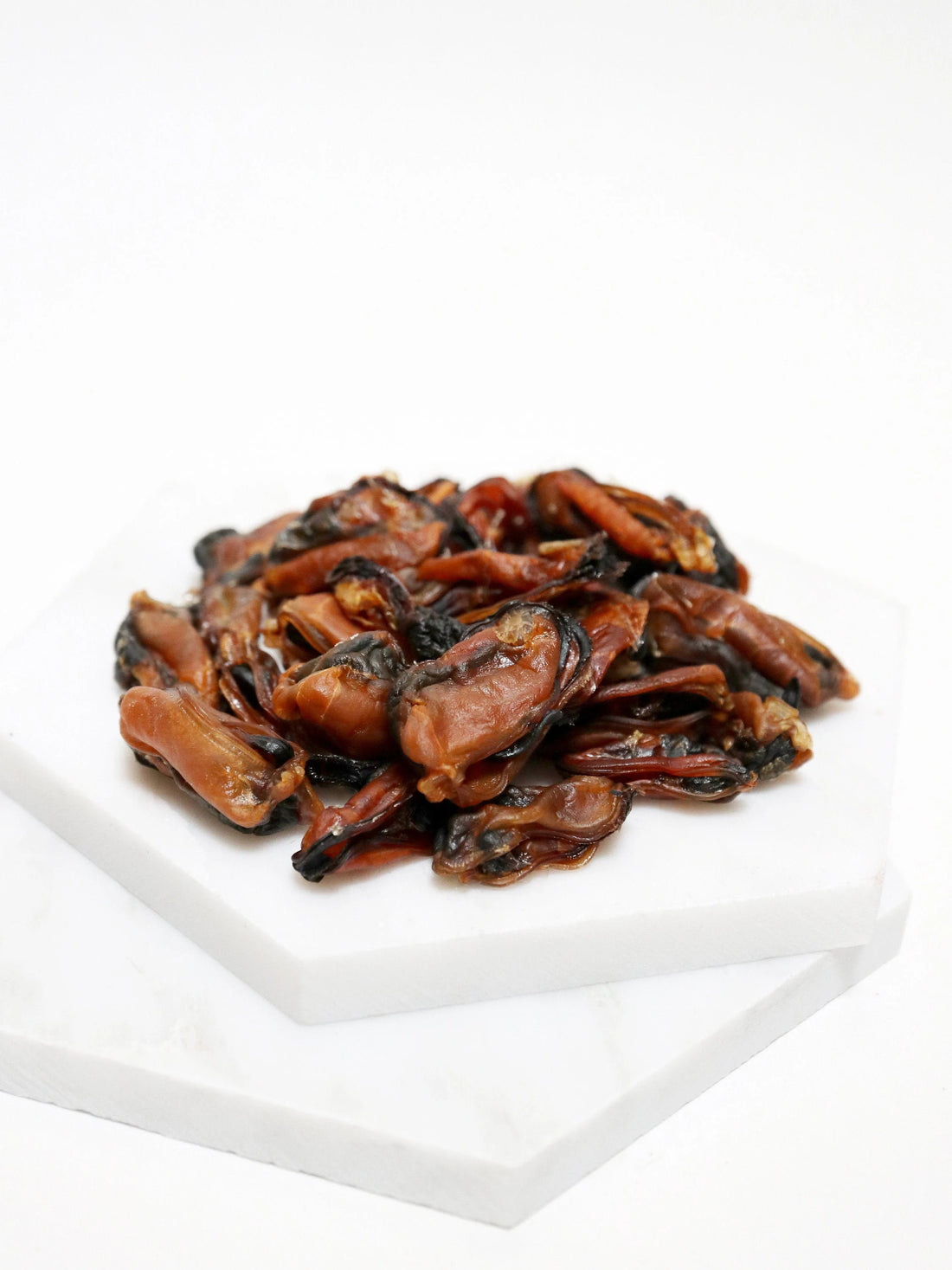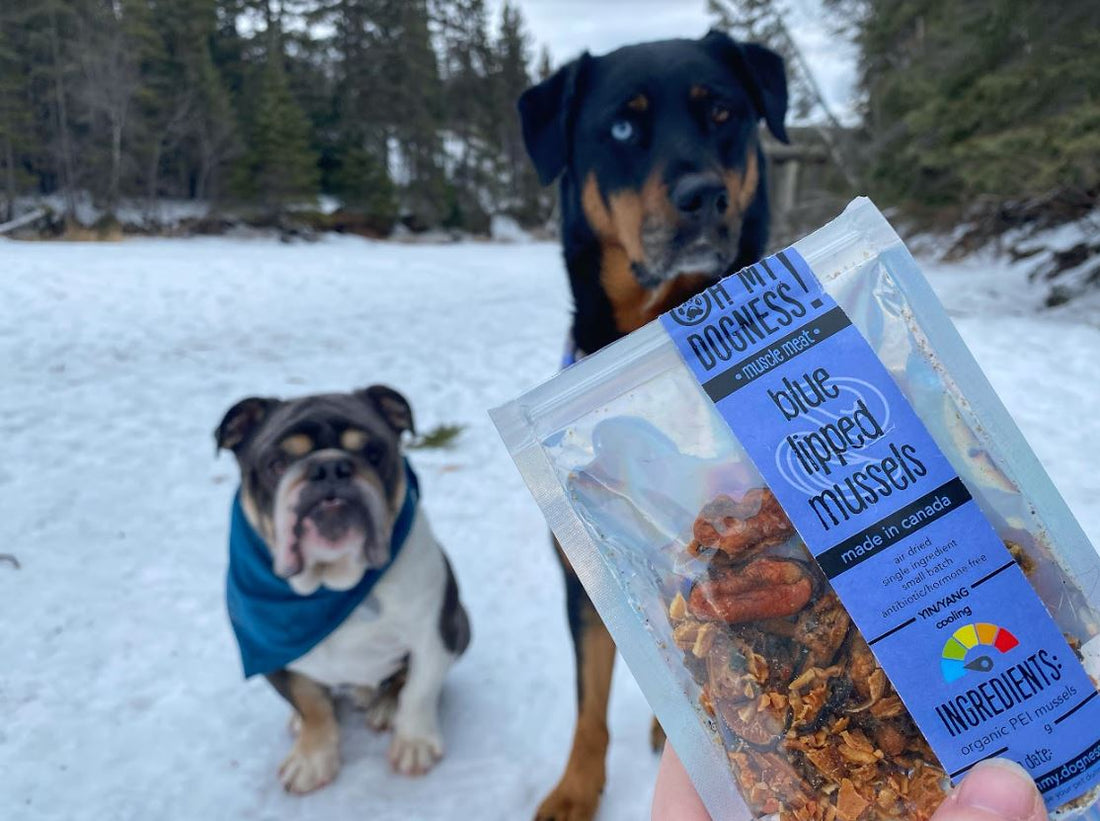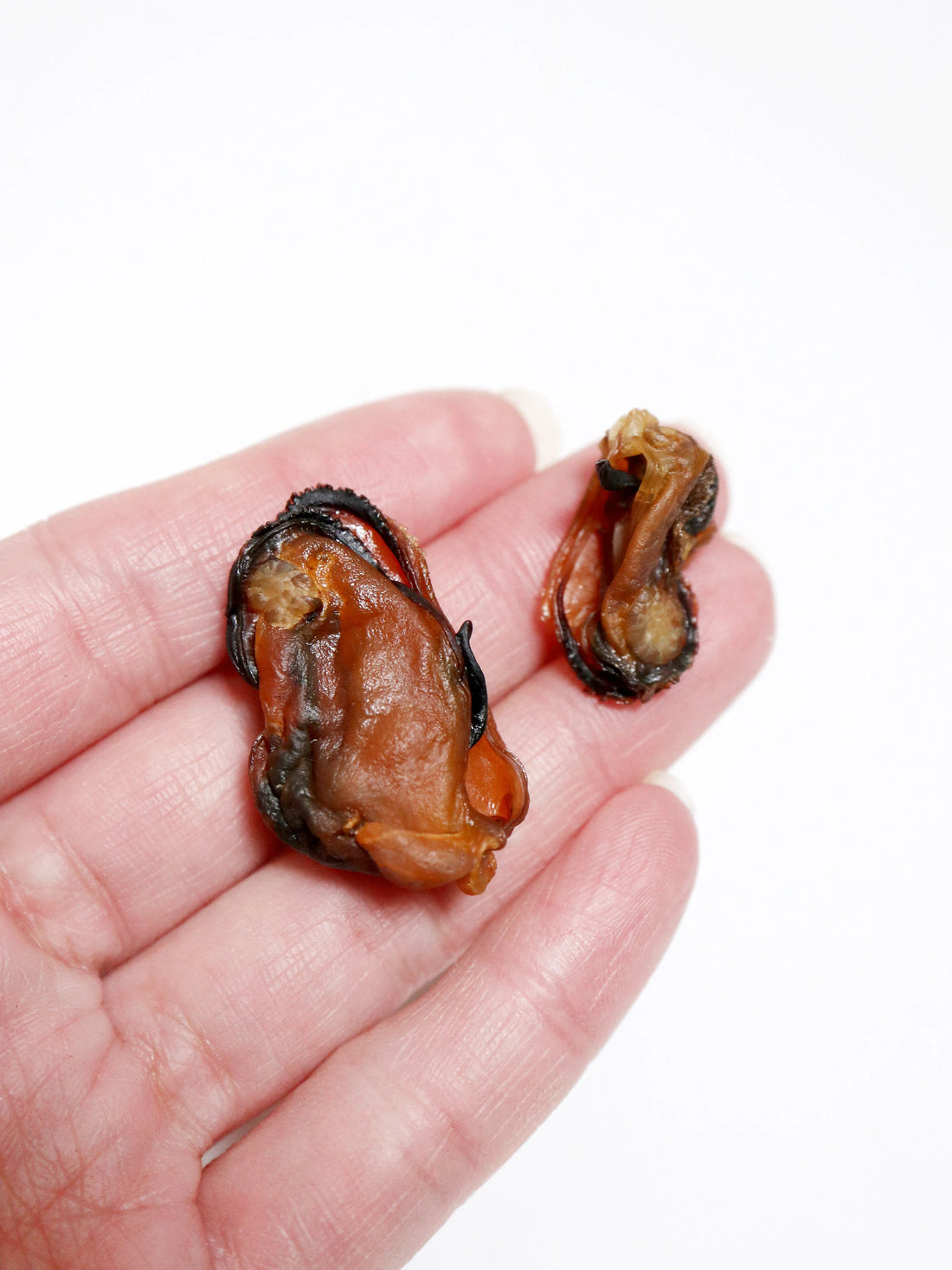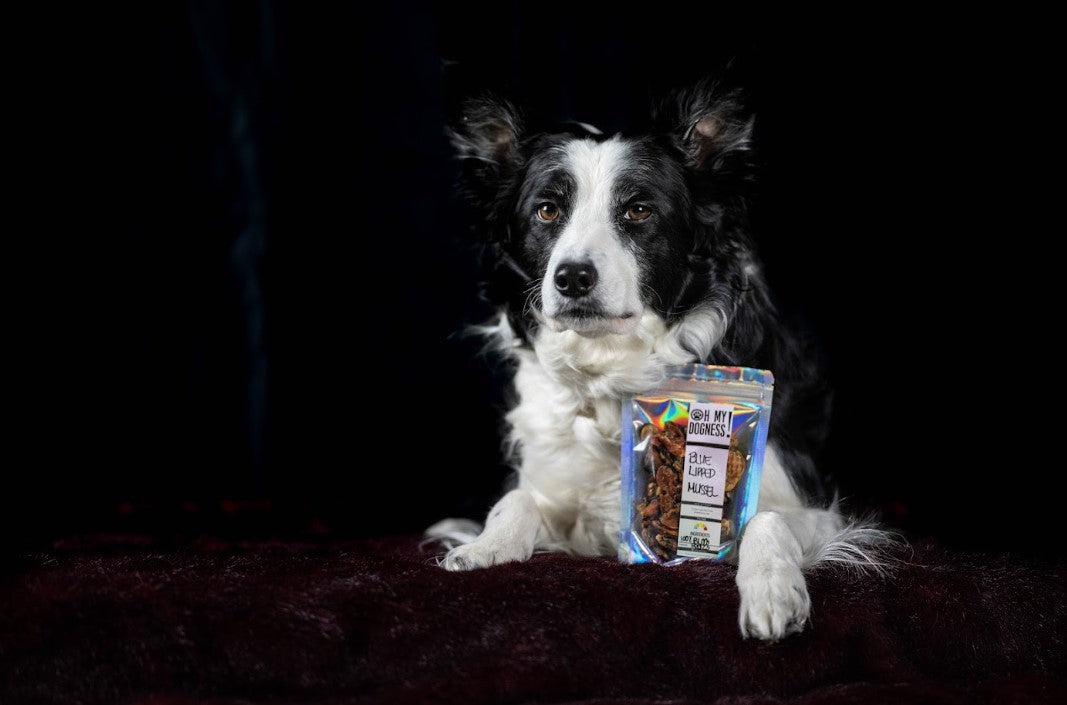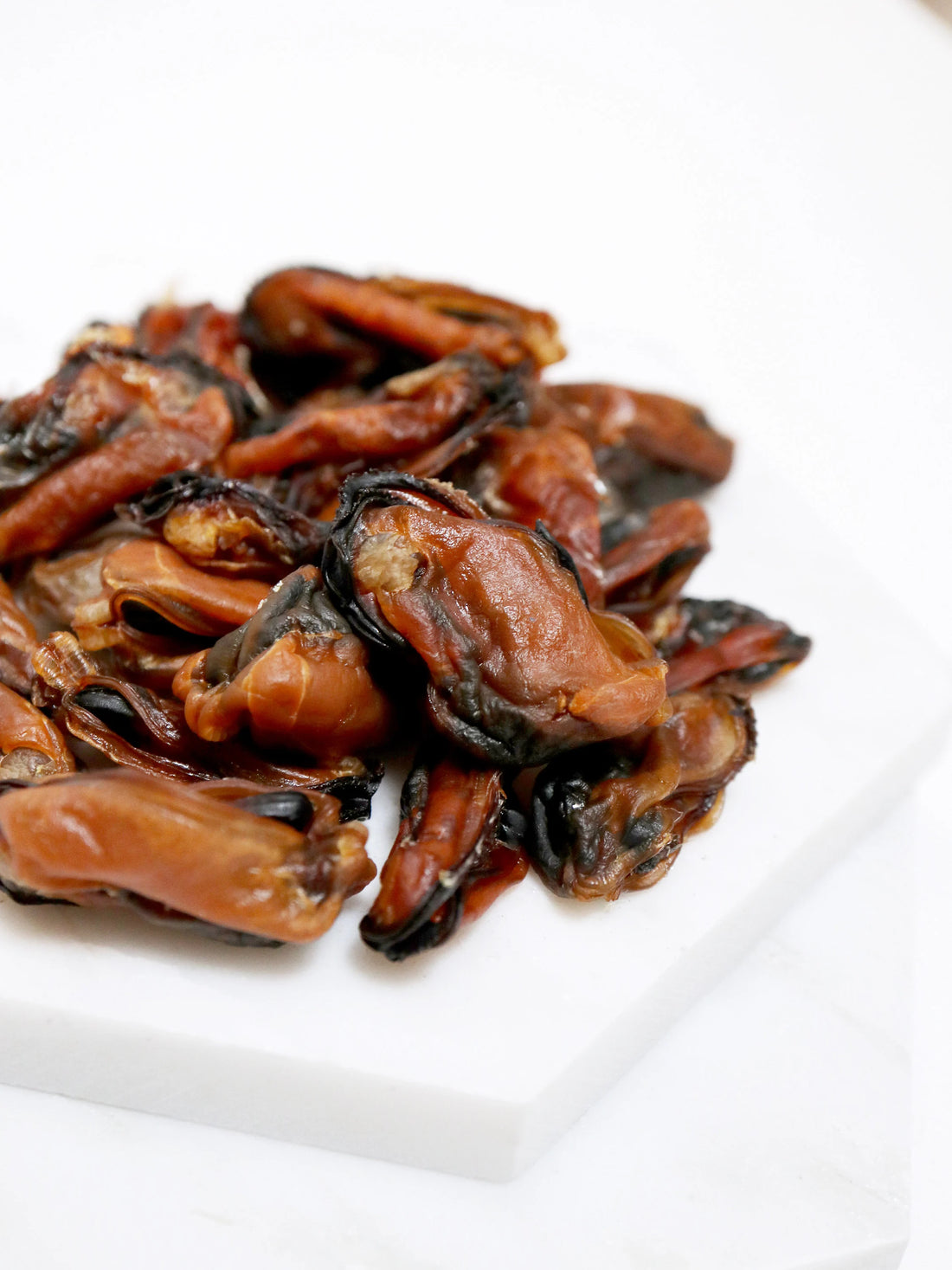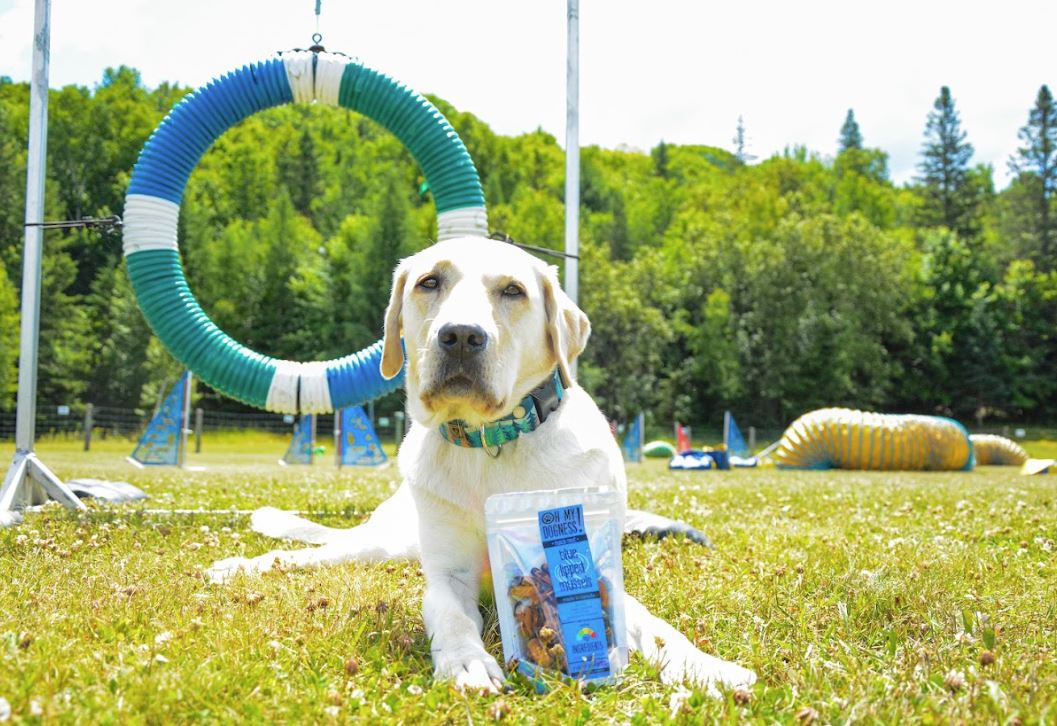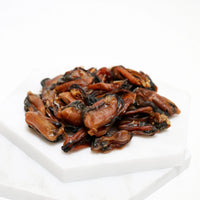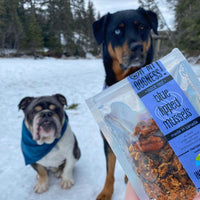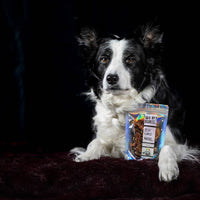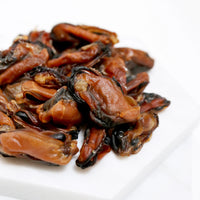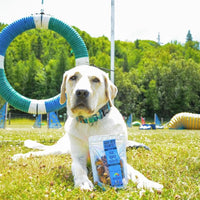 A novel treat your dog needs to try! Our mussels are farm raised in PEI and certified organic. Thoroughly washed and steamed to eliminate bacteria present in raw shellfish, then dried slow for a yummy crunch! Small but mighty, blue lipped mussels are high in potassium, iron, phosphorous, magnesium, calcium and manganese. A great source of omega 3 fatty acids while helping to build and maintain healthy joints. Mussel sizes will range as we won't know what's inside until we open those shells up.

We recommend feeding 2 mussels per 10lb of your dog's weight per day.

• air dried
• single ingredient
• small batch
• antibiotic/hormone free

Recommended for dogs and cats!

QUANTITY: 20g (mini) and 60g (regular)
Guaranteed Analysis: 

Crude Protein: 82% Min.
Crude Fat: 5.8% Min.
Crude fibre: 0.1% Max.
Moisture: 8% Max. 
Smell-o-Meter 

On a scale from 1 to 5 (5 being smelliest) this treat is rated as a 3/5.
• For optimal freshness, keep product in the sealed bag provided or airtight container of your choice
• Store treats in a cool, dark & dry place
• Wash hands with soap and water after handling
• Always supervise your pet when feeding
Room Temperature: 1 month
Refrigerated: 2 months
Freezer: 1 year