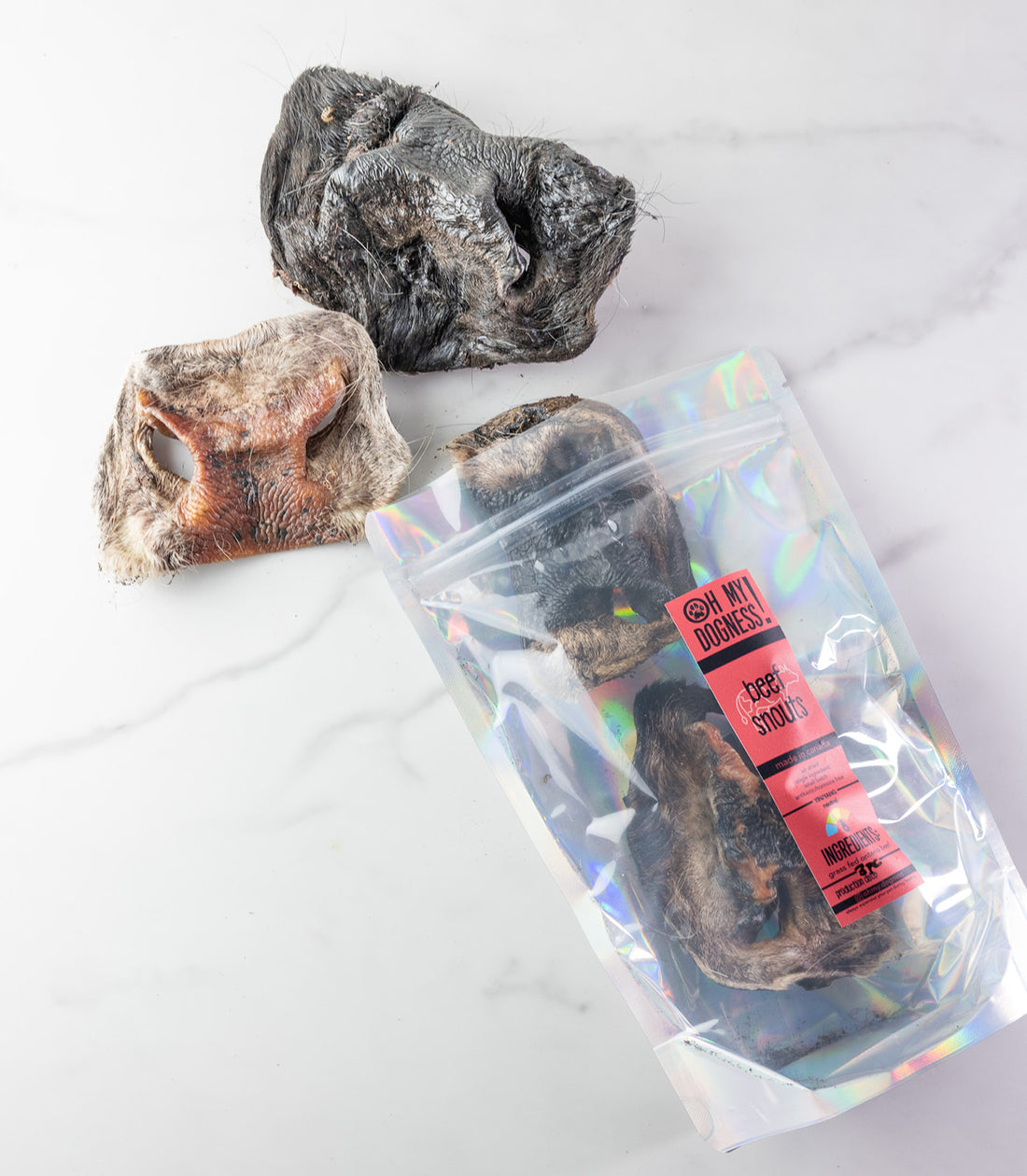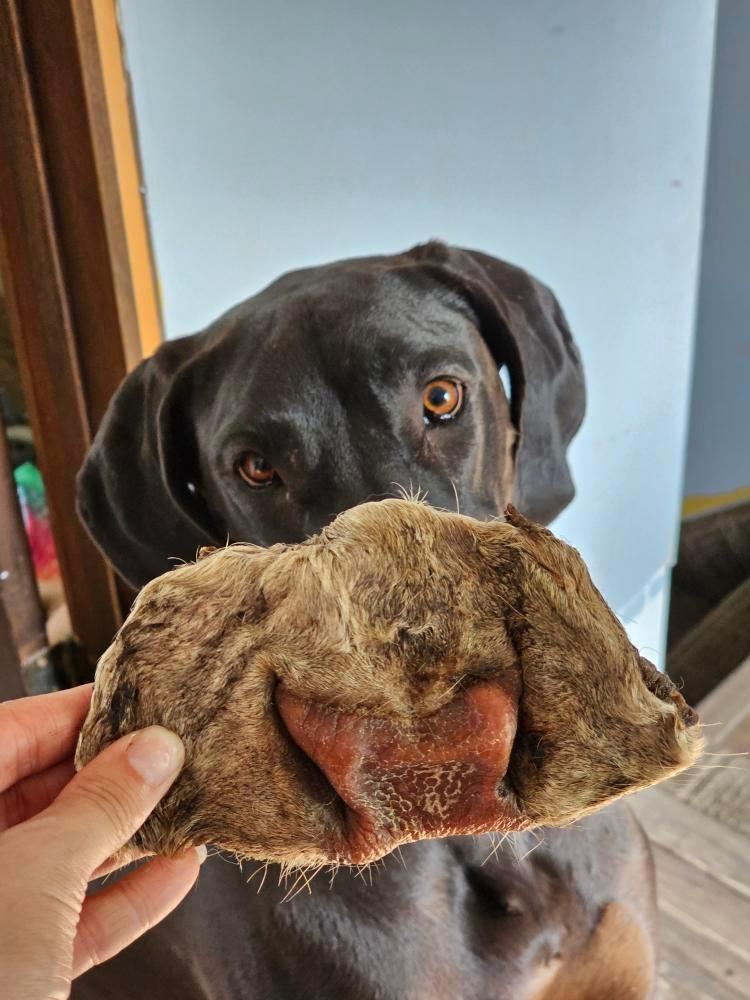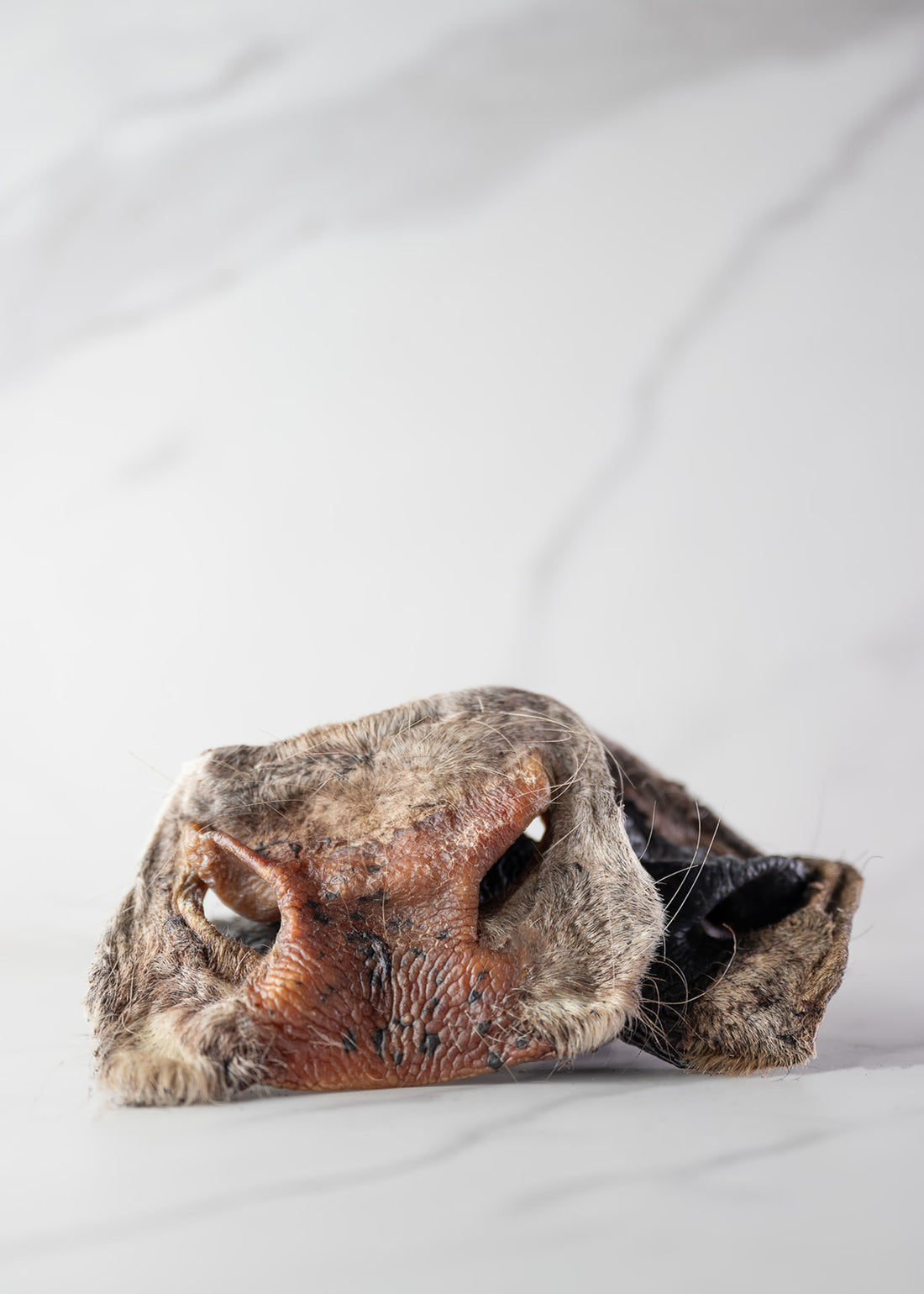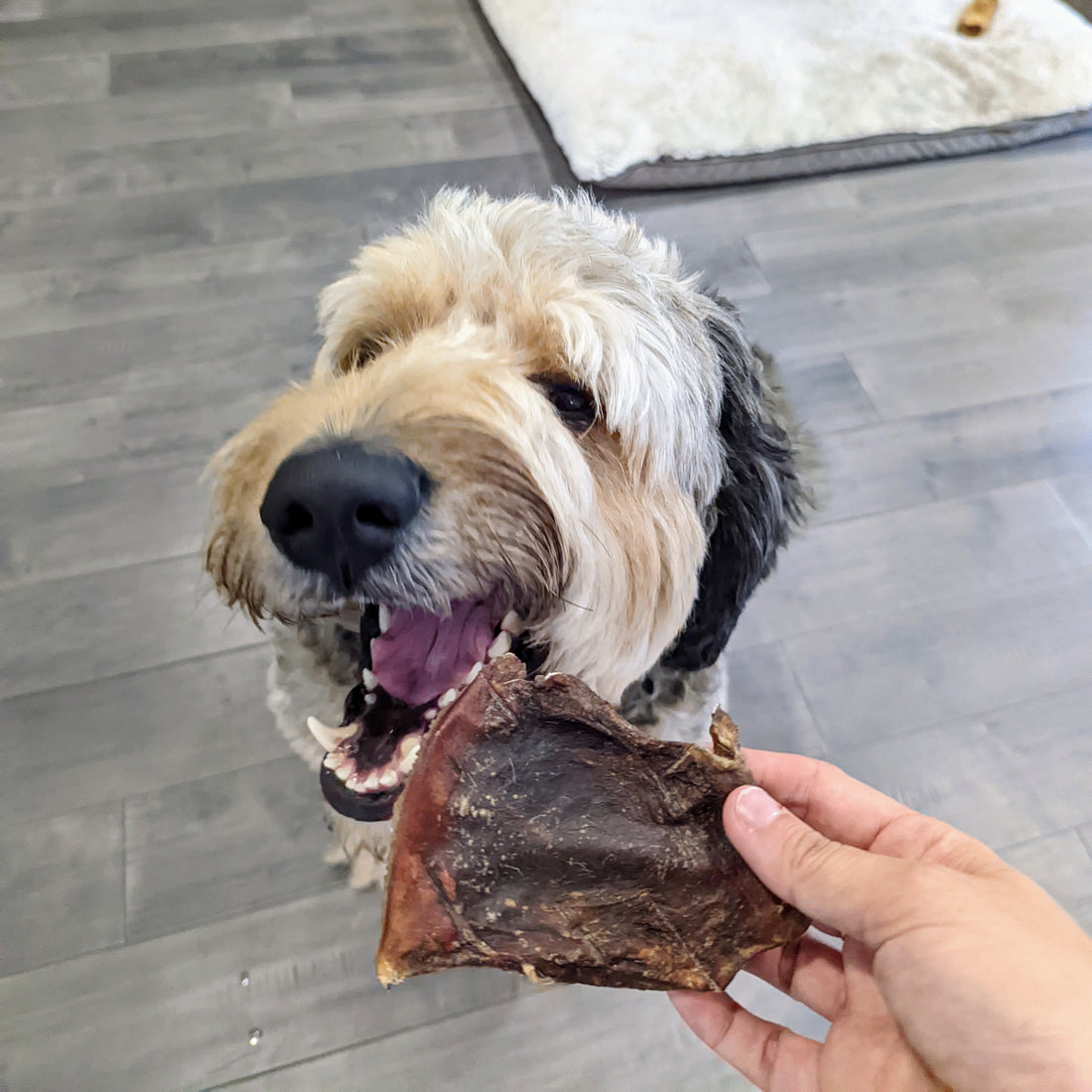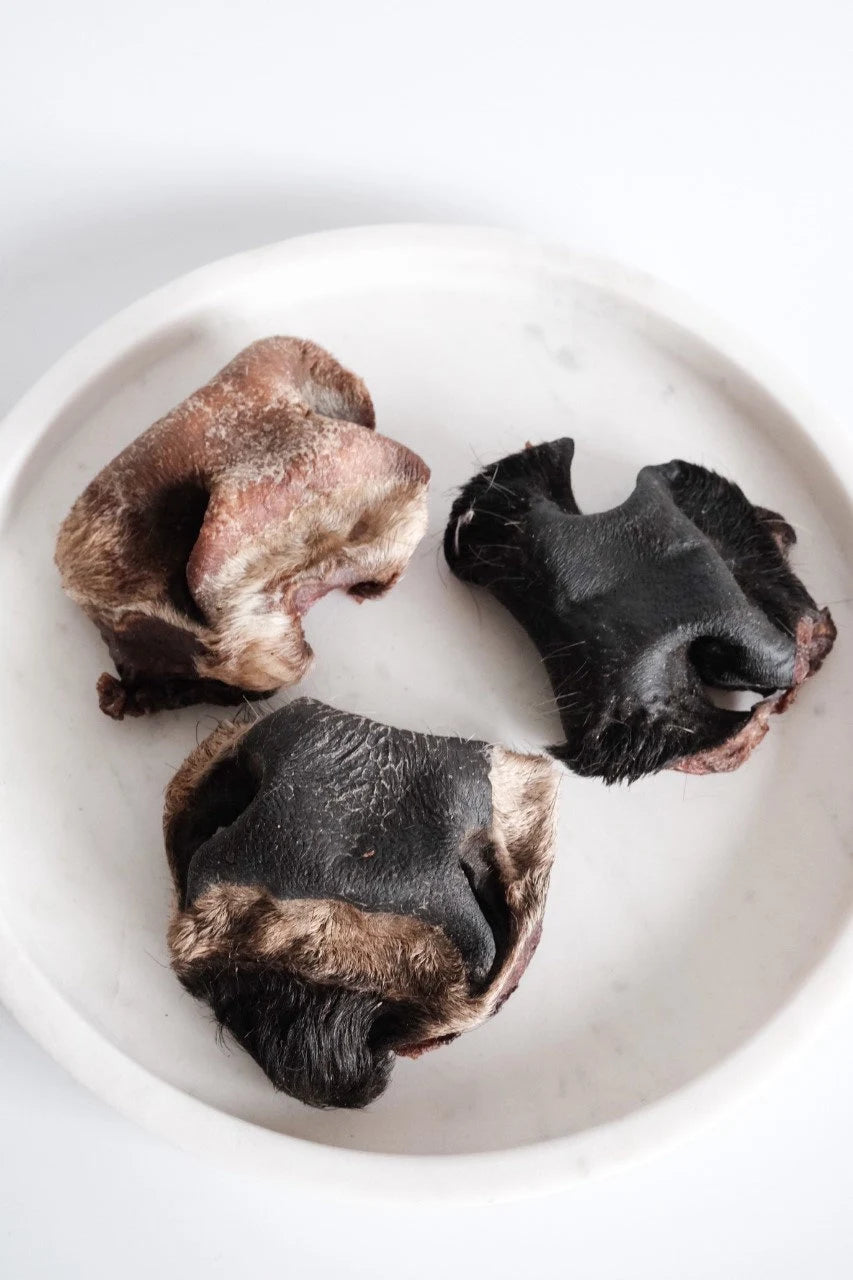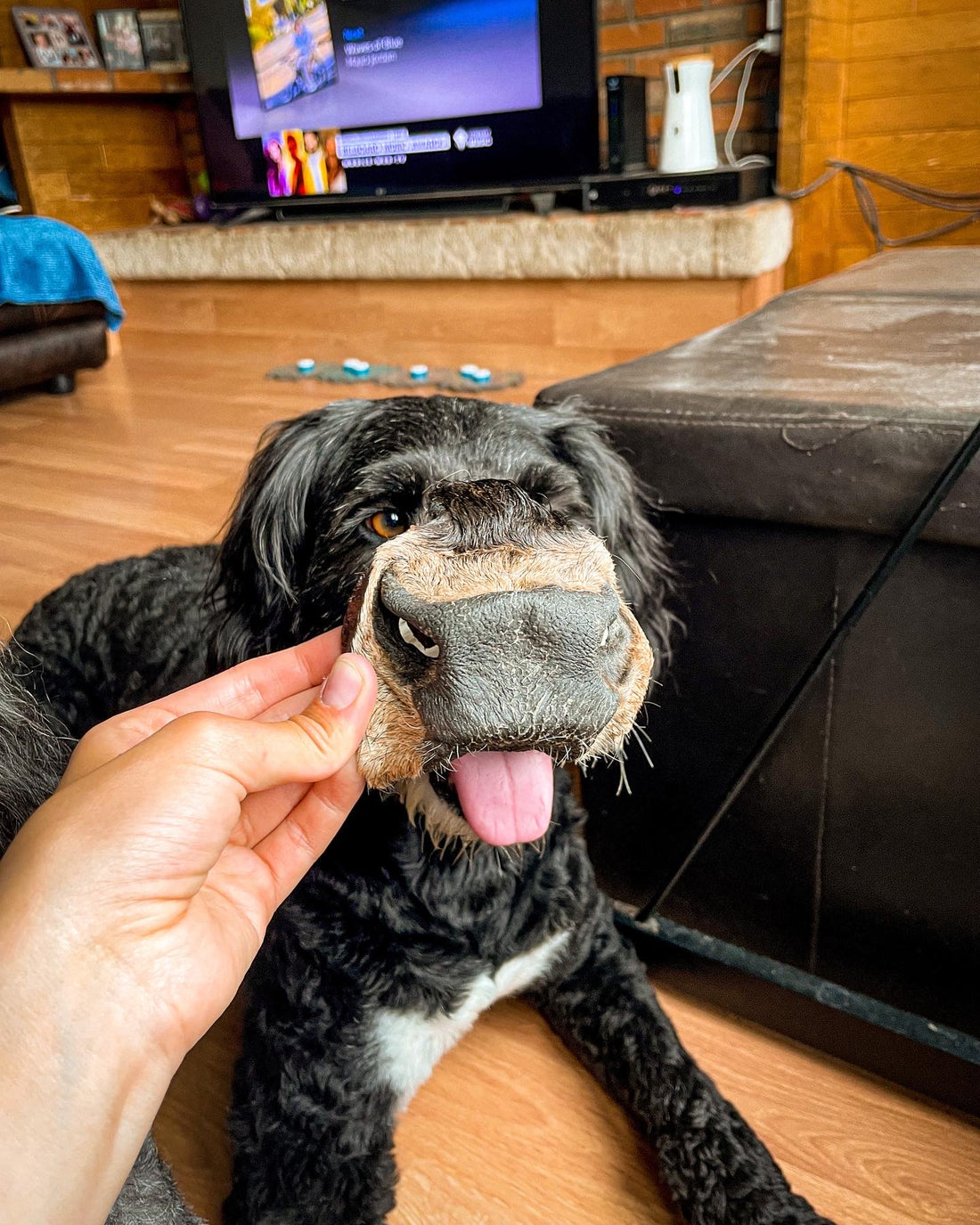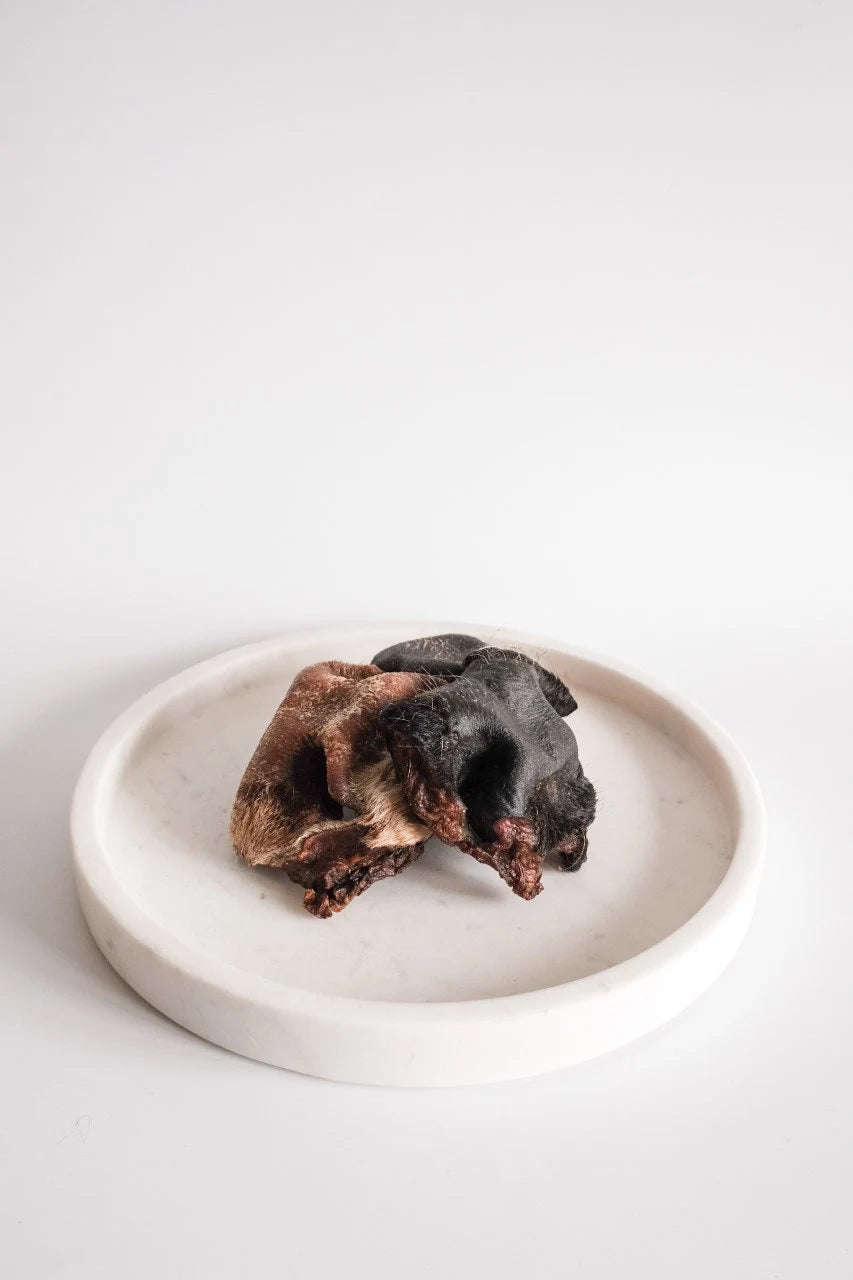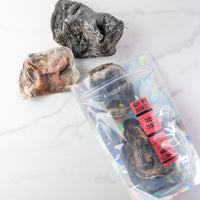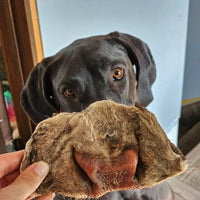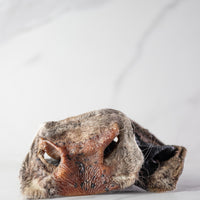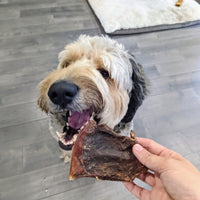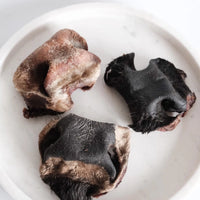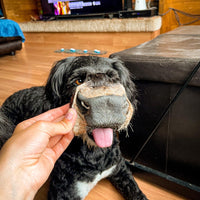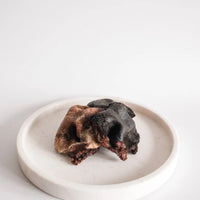 , 3, 5, A unique treat for your dog to try! Our cows are pasture raised without antibiotics or hormones. Our beef Snouts come in two sizes. The first two photos are the regular sized beef Snouts and the last two photos show the large sized beef Snouts.

Perfect for teeth cleaning, these are big and tough chews, guaranteed to keep your pup busy! There is a bit of fur on the snouts and the fur acts as a digestive aid and natural de-wormer. These treats vary in size.

• air dried
• single ingredient
• small batch
• antibiotic/hormone free

Recommended for dogs only!

QUANTITY: 1, 3, 5, or 10 pc

Disclaimer: The Beef Snouts vary in appearance. Some are right at the nostrils (where you can see the shape of the snout), and others are closer to the side of the snout (where the shape of the snout is not visible - imagine the large snout chopped up in smaller sizes).
Guaranteed Analysis: 

Protein:  64.5% Max.
Fat: 6.2% Min.
Ash: 8% Min.
Moisture: 9.4% Max.
Smell-o-Meter 

On a scale from 1 to 5 (5 being smelliest) this treat is rated as a 2/5.
• For optimal freshness, keep product in the sealed bag provided or airtight container of your choice
• Store treats in a cool, dark & dry place
• Wash hands with soap and water after handling
• Always supervise your pet when feeding
Room Temperature: 1 month
Refrigerated: 2 months
Freezer: 1 year