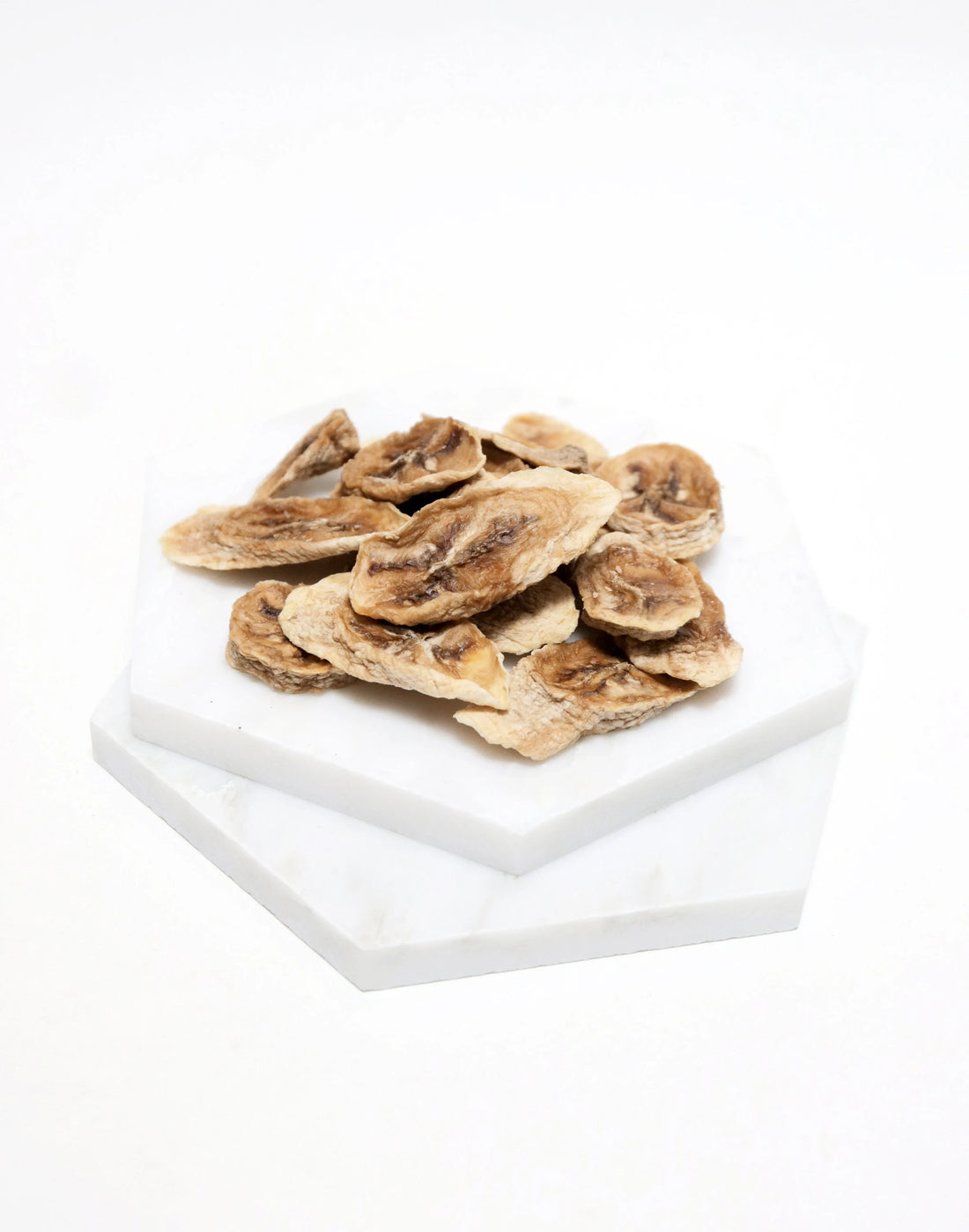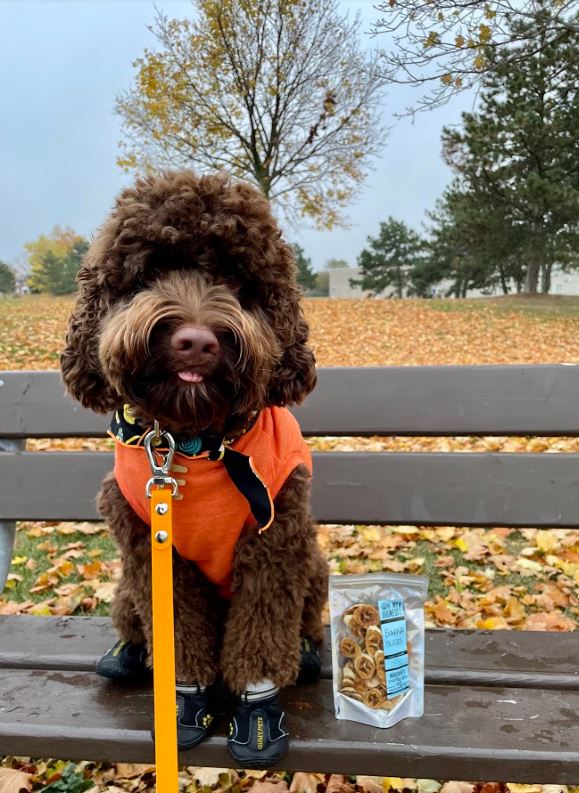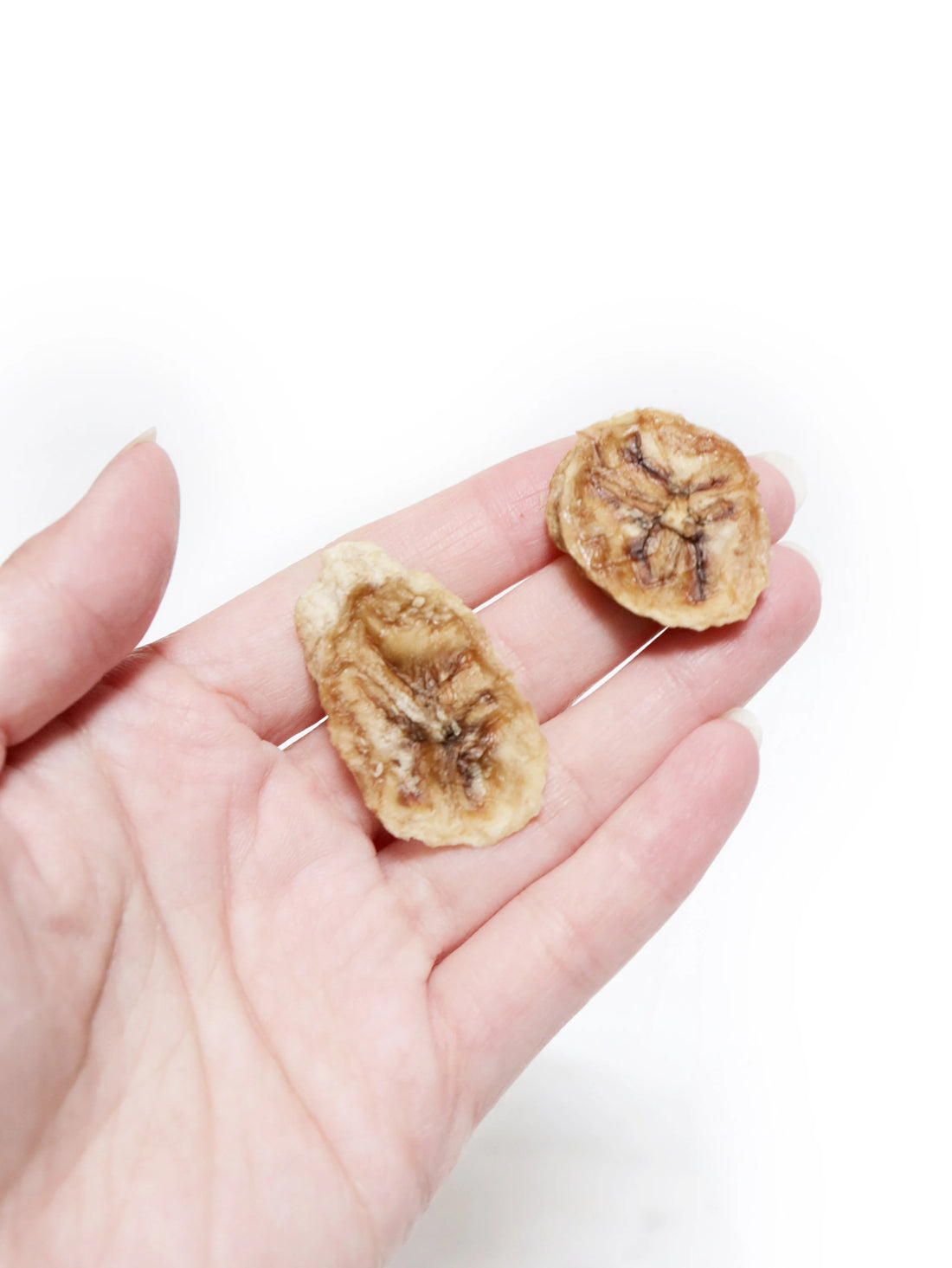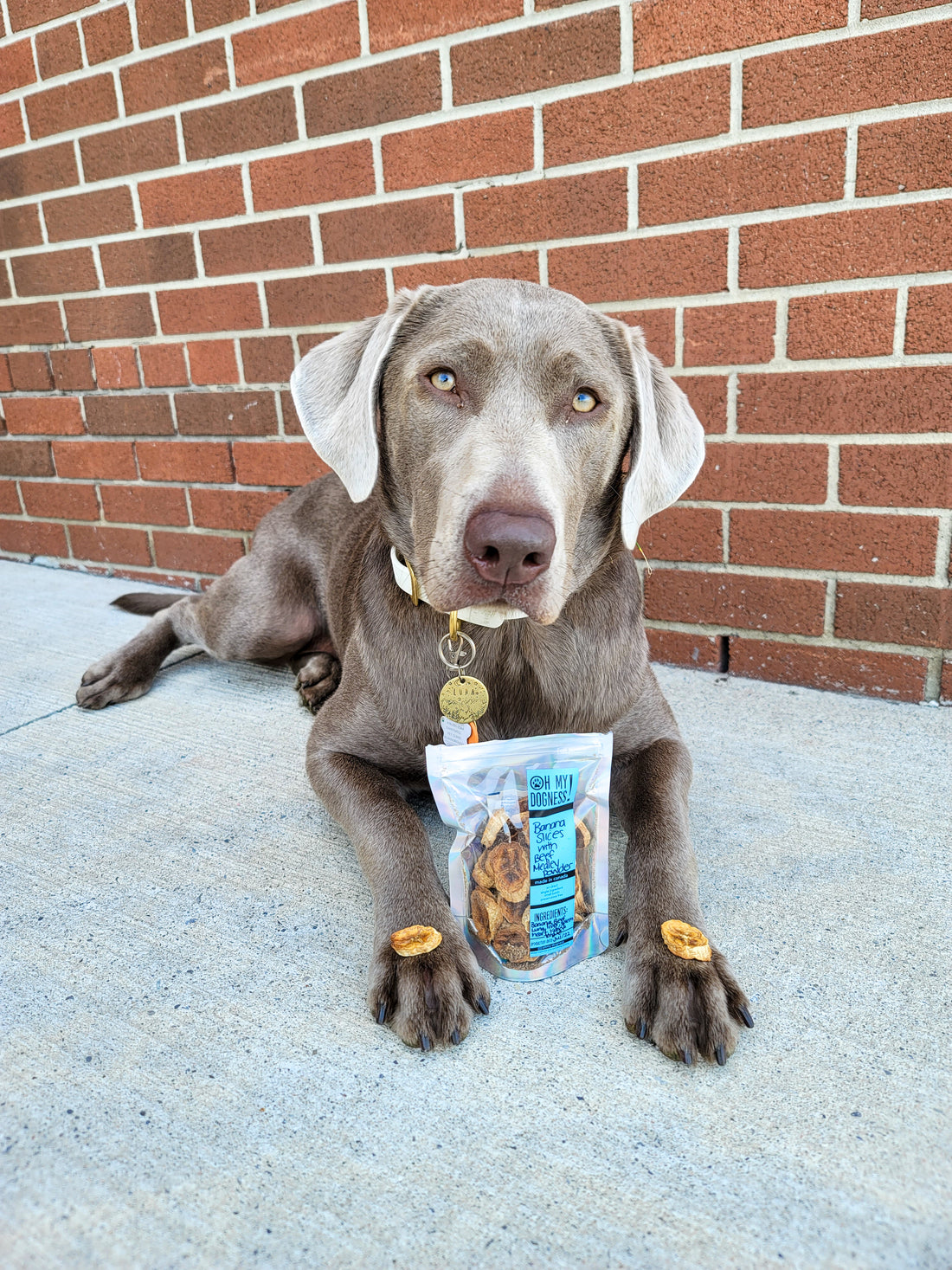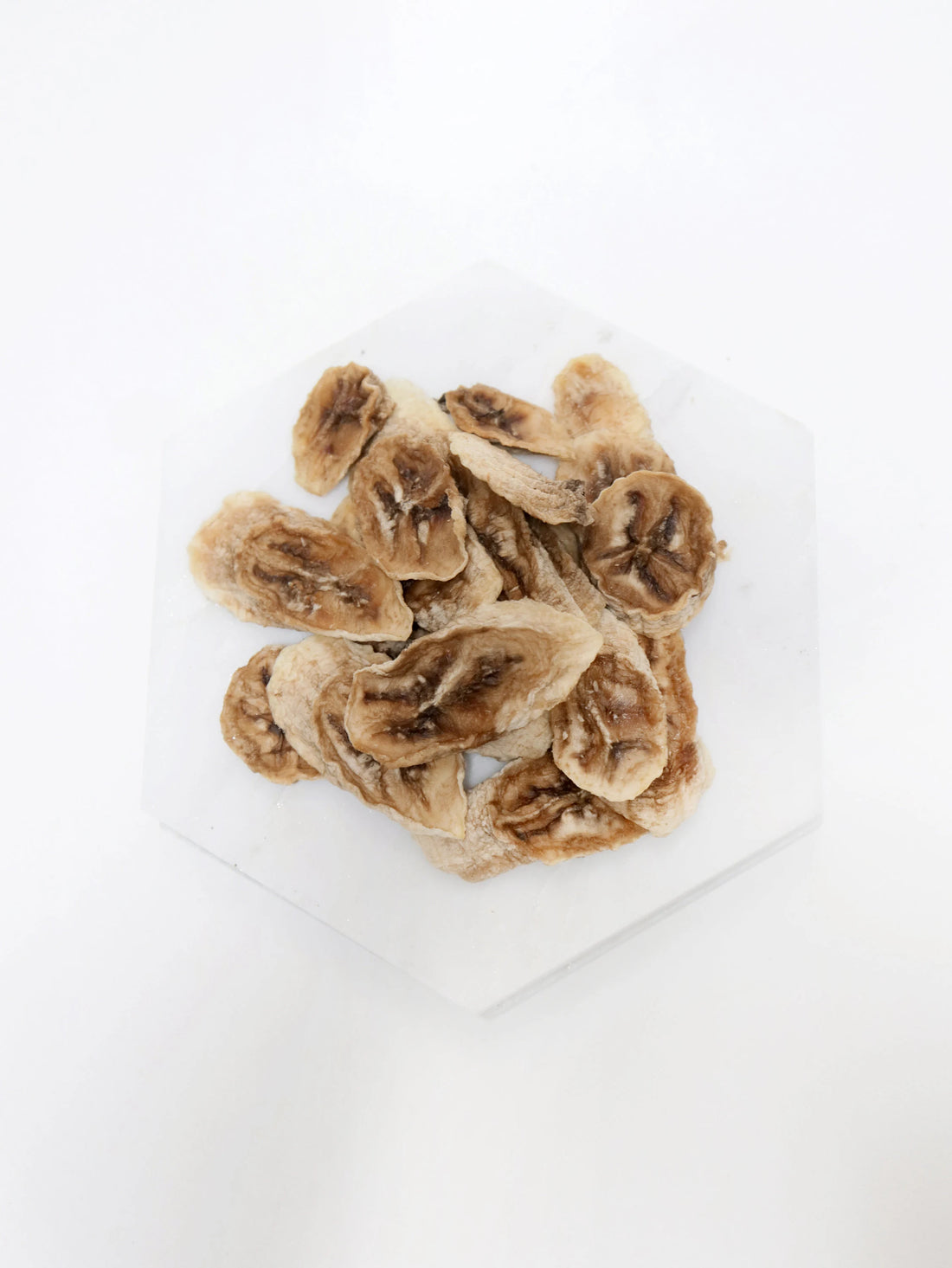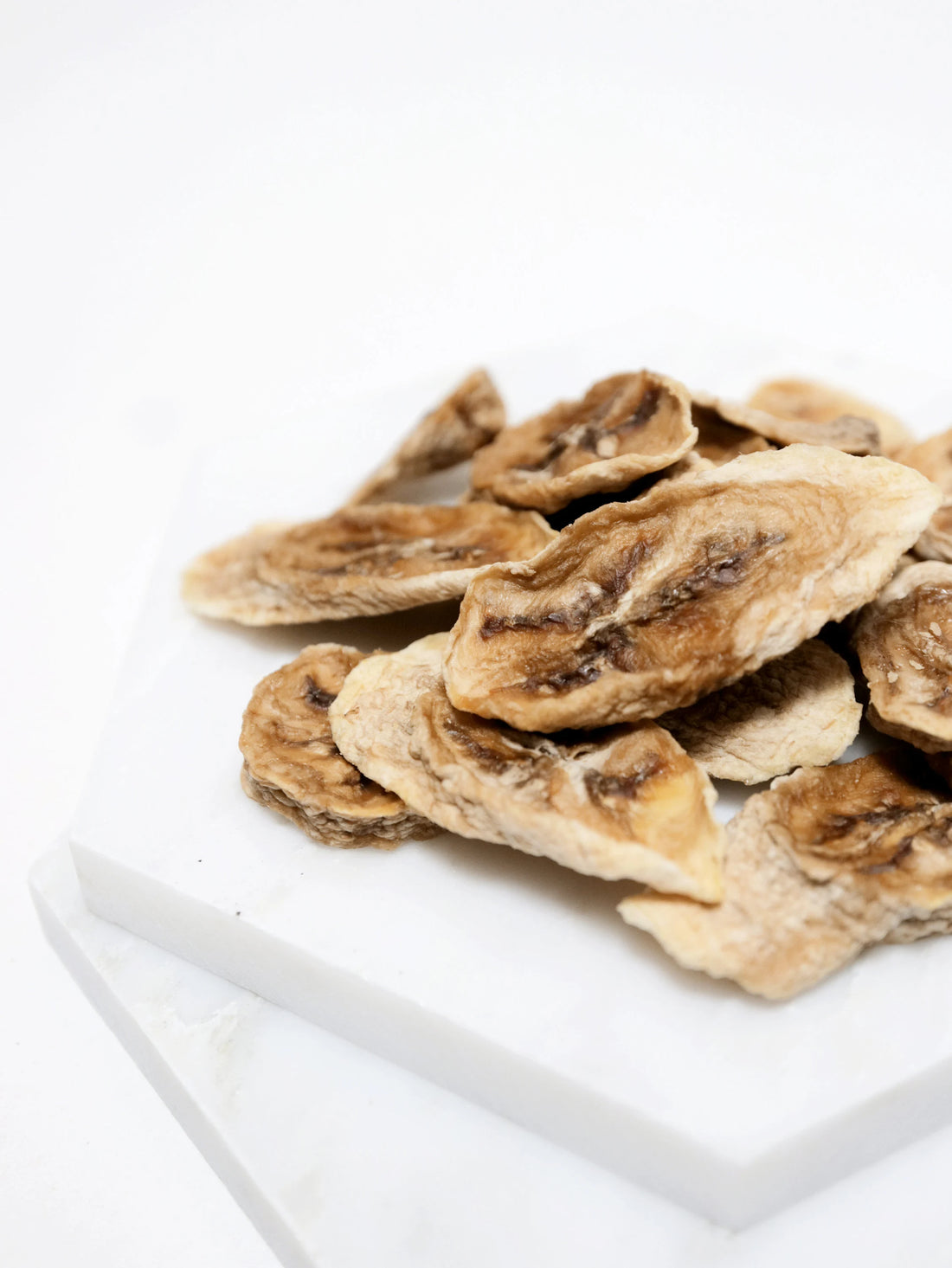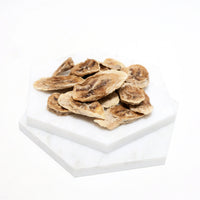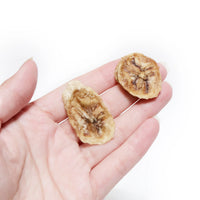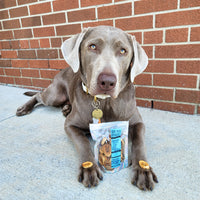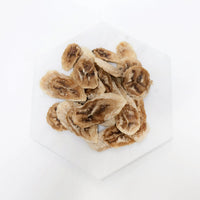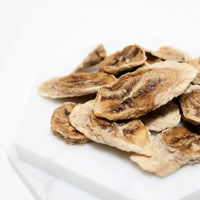 Not your usual Oh My Dogness treat, we are starting to integrate dog-friendly fruits and veggies into our line up. Starting with our Banana Slices! We love bananas because they are rich in potassium, fibre and vitamins B & C. These banana treats are delicious and can help settle a dog's stomach.

You may ask what makes our banana treats different than some other brands on the market. OMD banana slices are made with only one ingredient (that means no vegetable oil, olive oil or coconut oils). 

• air dried
• single ingredient
• small batch

Recommended for dogs over 12 weeks old. We also recommend limiting this treat to once per week for small dogs and 1-3 times per week for medium-large sized dogs. If you have questions regarding how much you can feed your dog, we would recommend you speak to your vet for a more personalized recommendation.


QUANTITY: 100g (Original flavor or Beef Flavoured)
In the beef flavour, it is mixed with a dehydrated beef powder. Containing beef, beef heart, beef liver, beef kidney, beef lung, beef tongue and beef spleen.
Smell-o-Meter 

On a scale from 1 to 5 (5 being smelliest) this treat is rated as a 1/5.
• For optimal freshness, keep product in the sealed bag provided or airtight container of your choice
• Store treats in a cool, dark & dry place
• Wash hands with soap and water after handling
• Always supervise your pet when feeding
Room Temperature: 1 month
Refrigerated: 2 months
Freezer: 1 year