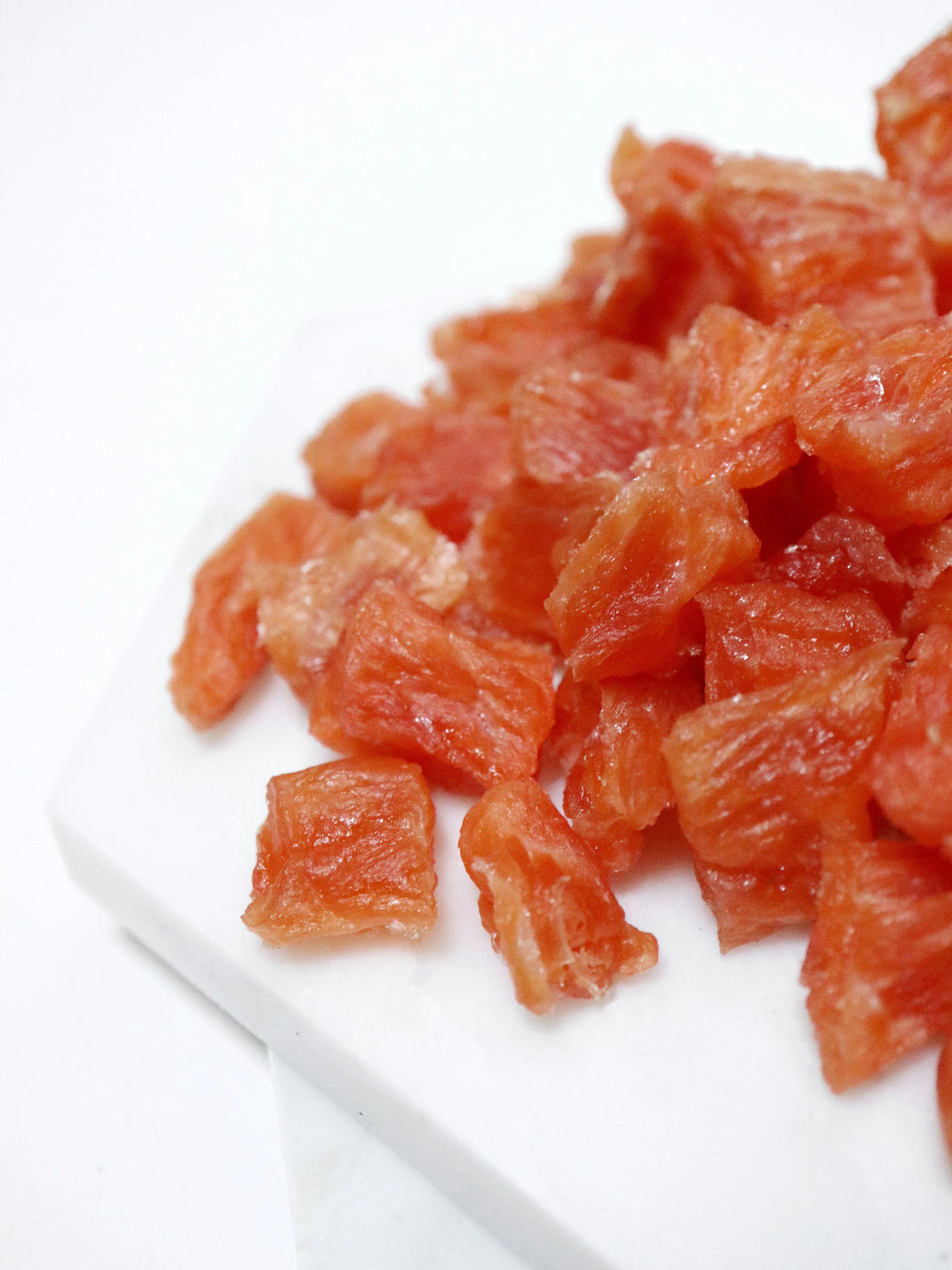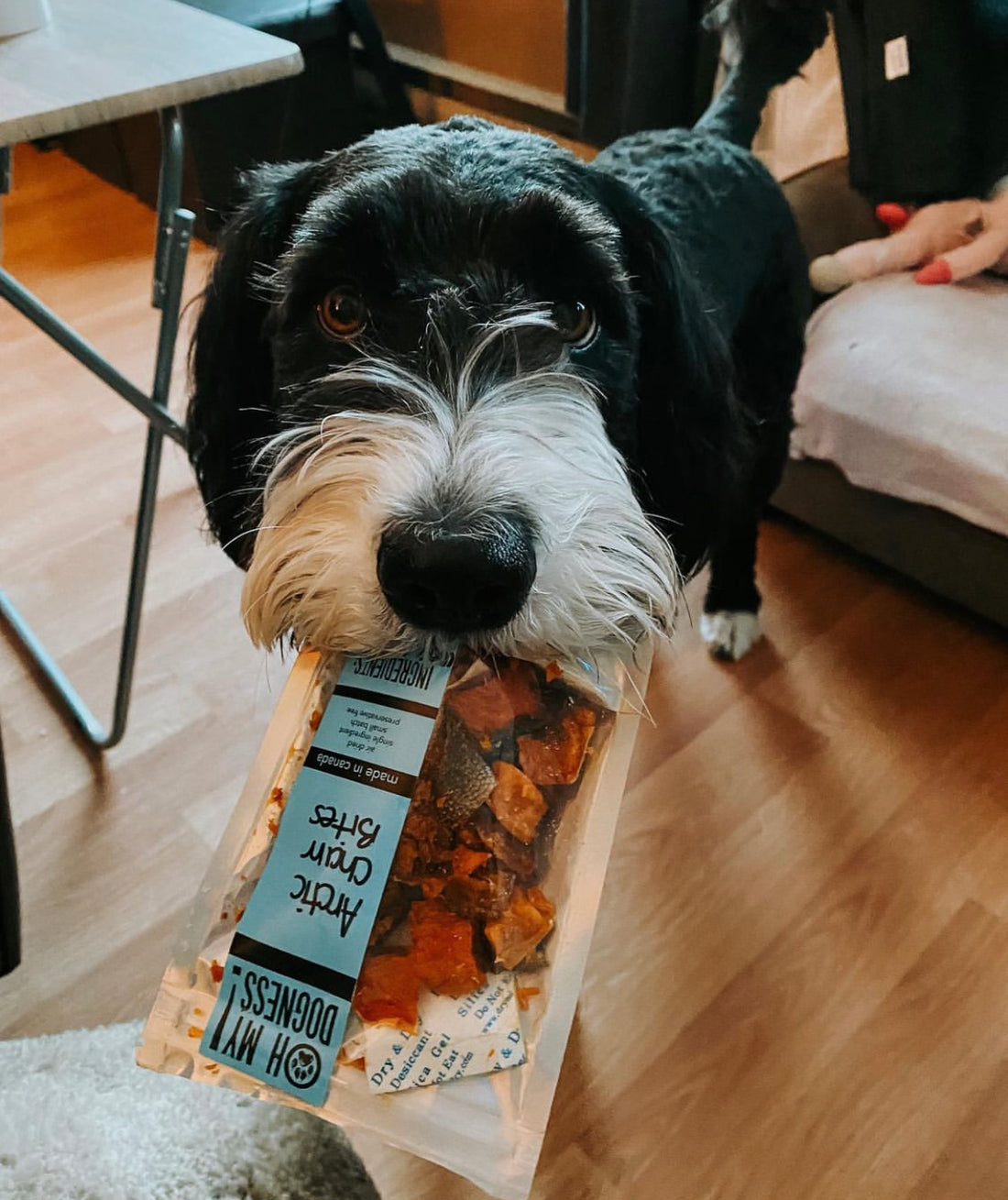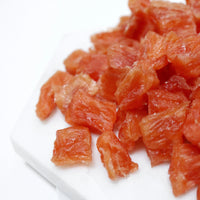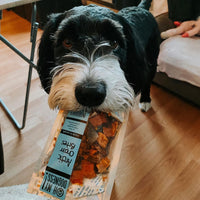 Get your hands on the limited release of Arctic Charr bites! Arctic Charr is the finest freshwater finfish available in the world seafood markets today. It is leaner than our Salmon bites. The Arctic Charr we use is high quality human grade. The fish farms we source from use sustainable aquaculture practices.

Arctic Charr is considered a fatty fish, high in essential omega-3 fatty acids and helps maintain a soft and shiny coat while reducing shedding. It is also high in vitamin D, which helps grow and maintain strong bones and also helps reduce inflammation in their bodies.

We freeze our Arctic Charr for a minimum of 3 weeks at -20 degrees C to eliminate all risk of possible parasites.

• air dried
• single ingredient
• small batch
• antibiotic/hormone free

Recommended for dogs and cats!

QUANTITY: 65g (sizes of Arctic Charr bites may vary - some pieces will have the skin on.)

Guaranteed Analysis:
Moisture: 18% Max.
Protein: 50% Min.
Ash: 5% Max.
Fat: 27% Min. 
Smell-o-Meter 

On a scale from 1 to 5 (5 being smelliest) this treat is rated as a 3/5.
• For optimal freshness, keep product in the sealed bag provided or airtight container of your choice
• Store treats in a cool, dark & dry place
• Wash hands with soap and water after handling
• Always supervise your pet when feeding
Room Temperature: 1 month
Refrigerated: 2 months
Freezer: 1 year