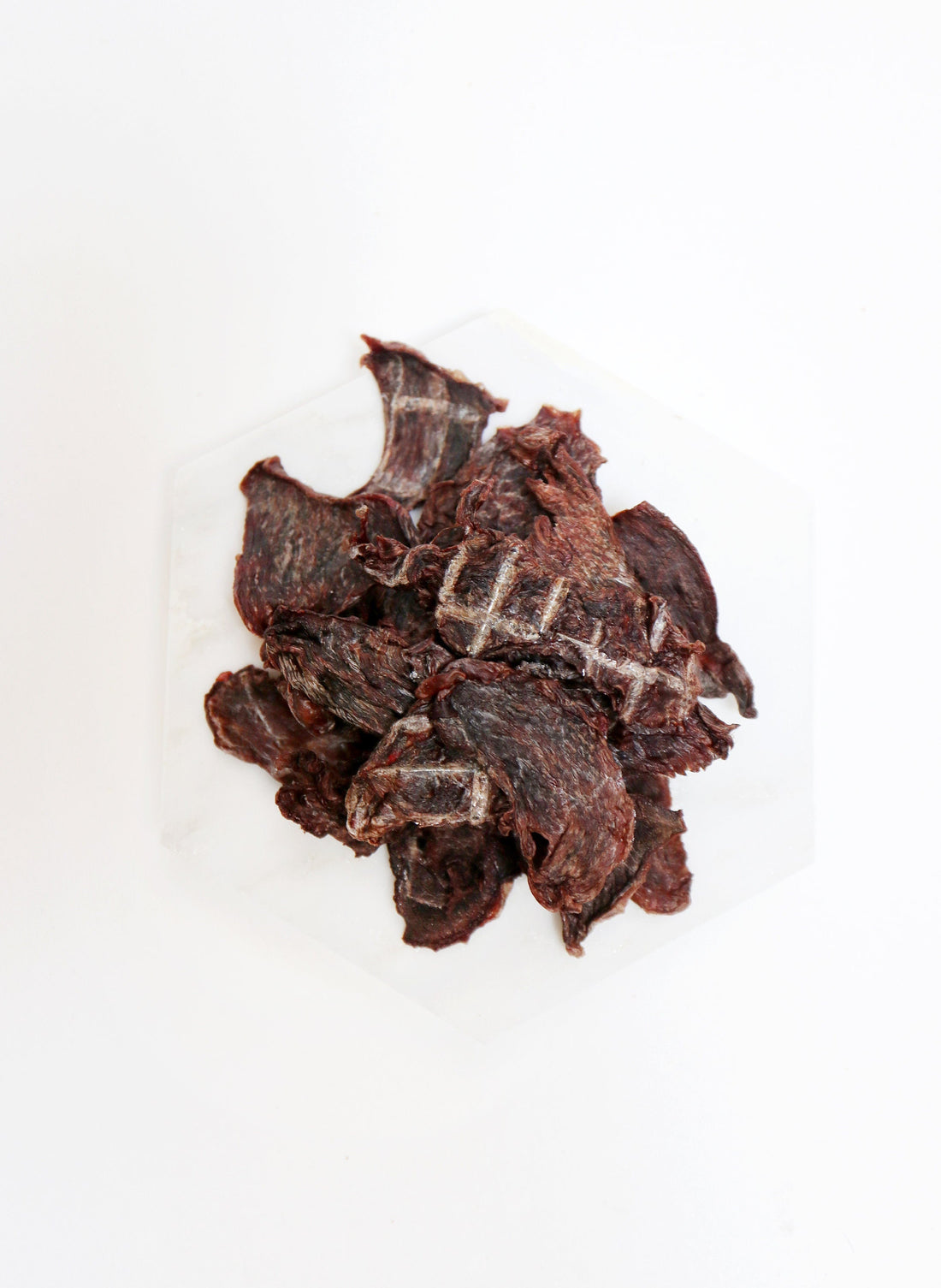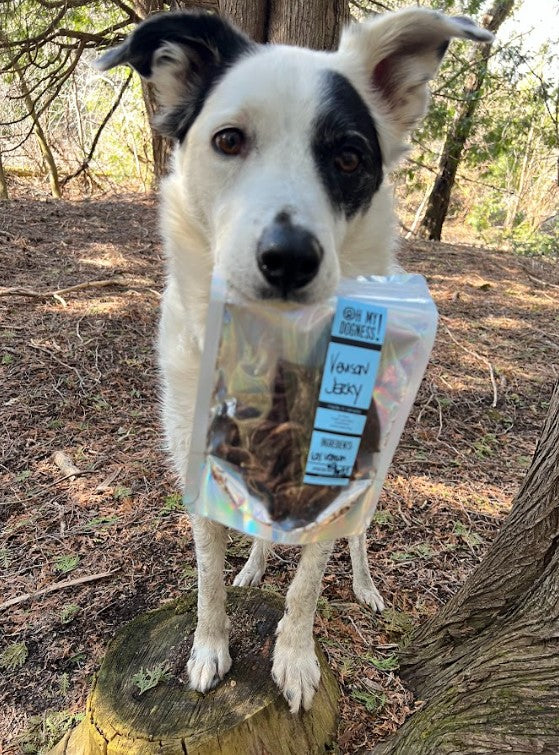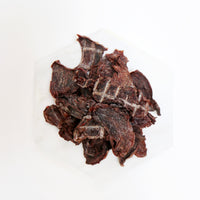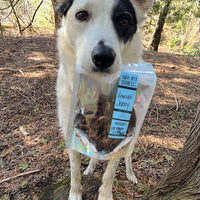 Introducing our delicious venison jerky for dogs! Made from 100% real venison meat sourced from Canada, these treats are a great source of essential nutrients and are hypoallergenic, making them an ideal choice for dogs with food sensitivities.
Our venison jerky is a high-quality protein source that is low in fat and free from grains and other common allergens like beef and chicken. This makes it a great option for dogs that need to maintain a healthy weight or have allergies or sensitivities to other types of meats.
OMD venison jerky is rich in essential nutrients like iron, zinc, and vitamin B12, which support healthy blood cells, immune function, and energy production. These nutrients help keep your dog healthy and happy.
Our jerky is dehydrated, which means it has a longer shelf life than other types of treats. This makes it a convenient and economical snack option that your dog will love.
We use only the highest quality venison meat from Canada to ensure that your dog is getting the best possible nutrition. Our jerky is made with all-natural ingredients and contains no artificial preservatives, colors, or flavors.
So why wait? Treat your dog to our delicious OMD venison jerky and give them the essential nutrients and hypoallergenic properties they need to thrive.

• air dried
• single ingredient
• small batch
• antibiotic/hormone free

Recommended for dogs, cats and ferrets!

QUANTITY: 65g

Smell-o-Meter 

On a scale from 1 to 5 (5 being smelliest) this treat is rated as a 1/5.
• For optimal freshness, keep product in the sealed bag provided or airtight container of your choice
• Store treats in a cool, dark & dry place
• Wash hands with soap and water after handling
• Always supervise your pet when feeding
Room Temperature: 1 month
Refrigerated: 2 months
Freezer: 1 year