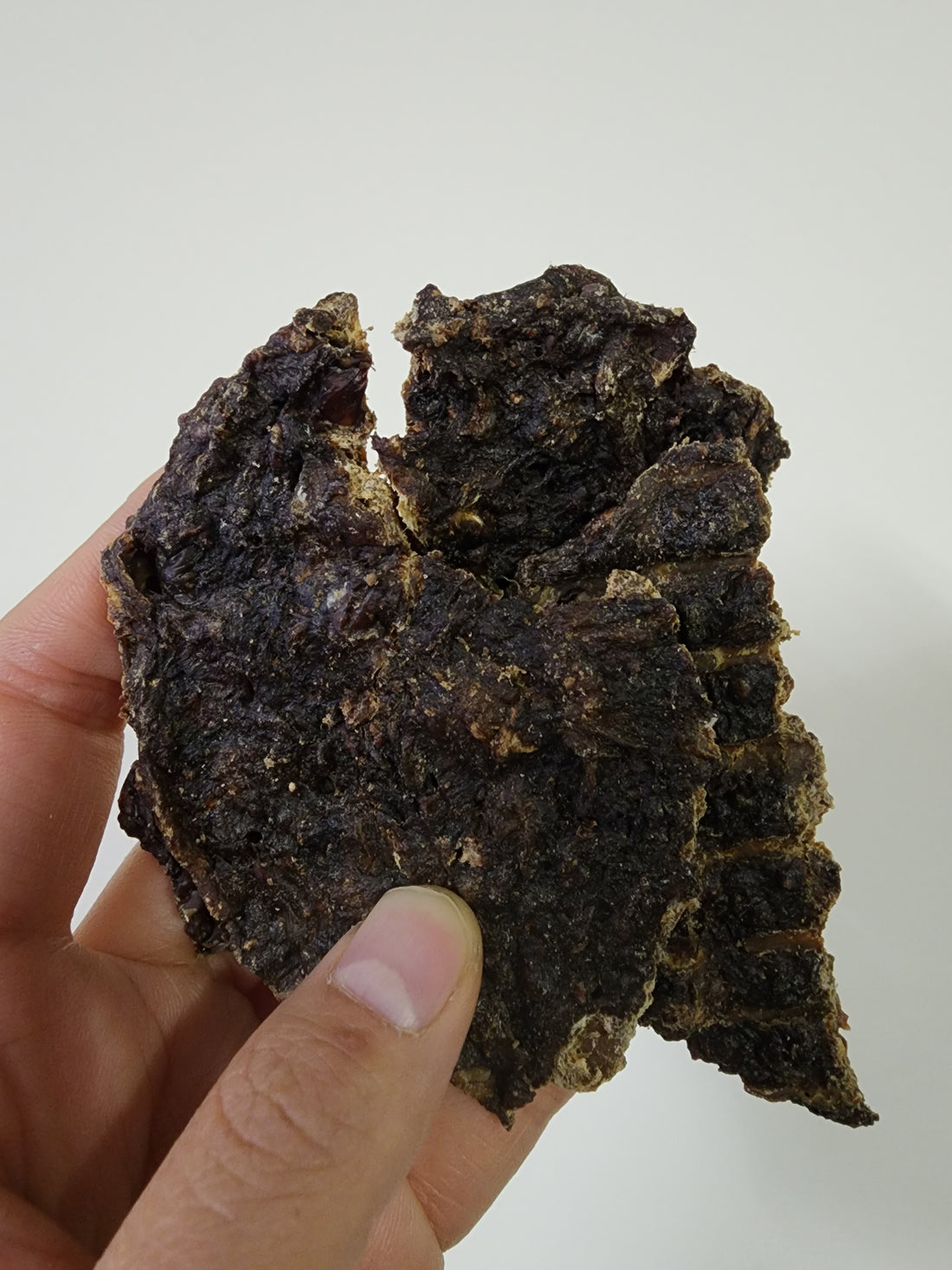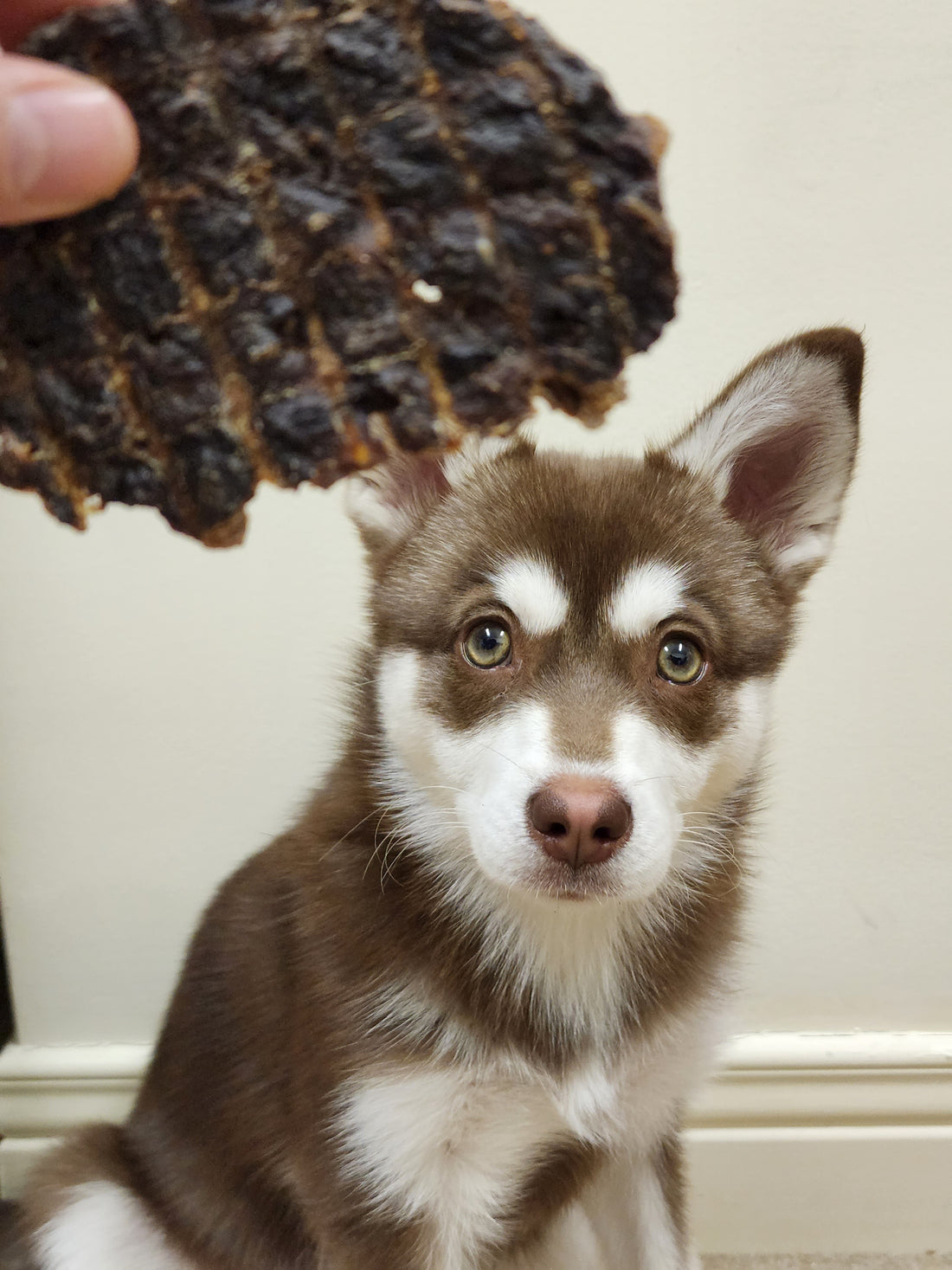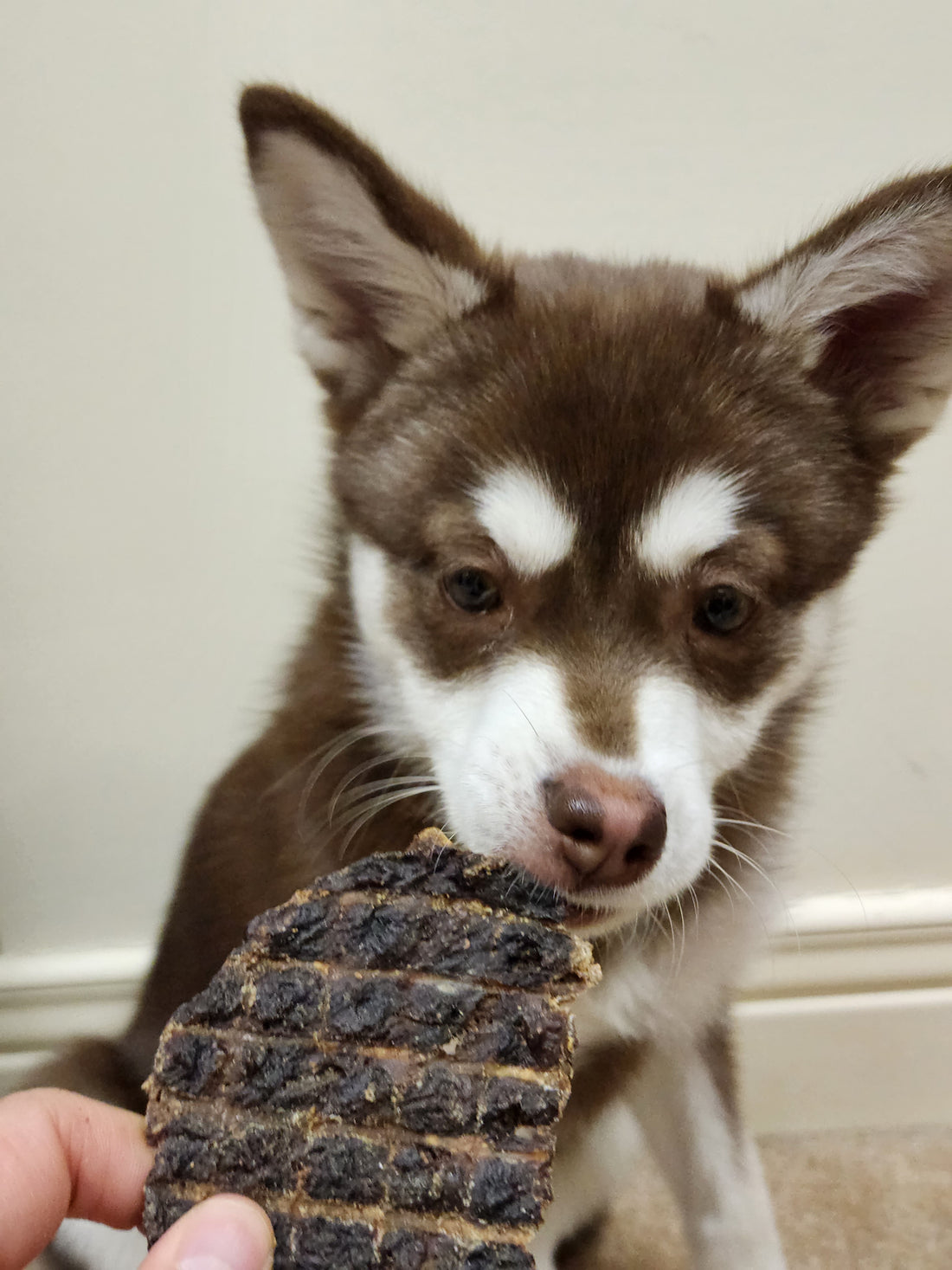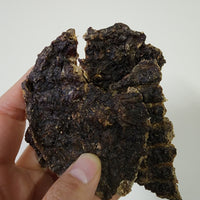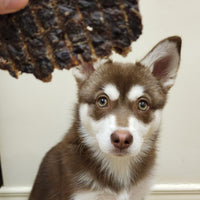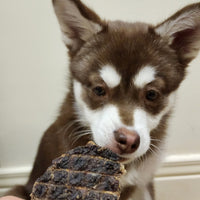 Goat hearts have landed in our OMD novel treat lineup. Goat has been highly requested by our customers and we finally got our hands on some delicious goat.
Goat hearts are great for treats if your dog suffers from allergies. Goat Hearts are a source of CoQ10, folate, zinc, iron, and selenium. Goat heart is also packed with vitamins B3, B6 & B12. These nutrients are the building blocks to help with your dog's overall healt
Compared to our other hearts, these treats are made from ground goat hearts and dried to a crunchy texture. They are easy to break apart, and is perfect for training. Trust us, grab a bag! Your dog will love it. 

• air dried
• single ingredient
• small batch
• antibiotic/hormone free

Recommended for dogs only!

QUANTITY:  65g, 120g, 1 lb and 3 lbs
Smell-o-Meter 

On a scale from 1 to 5 (5 being smelliest) this treat is rated as a 3/5.
• For optimal freshness, keep product in the sealed bag provided or airtight container of your choice
• Store treats in a cool, dark & dry place
• Wash hands with soap and water after handling
• Always supervise your pet when feeding
Room Temperature: 1 month
Refrigerated: 2 months
Freezer: 1 year