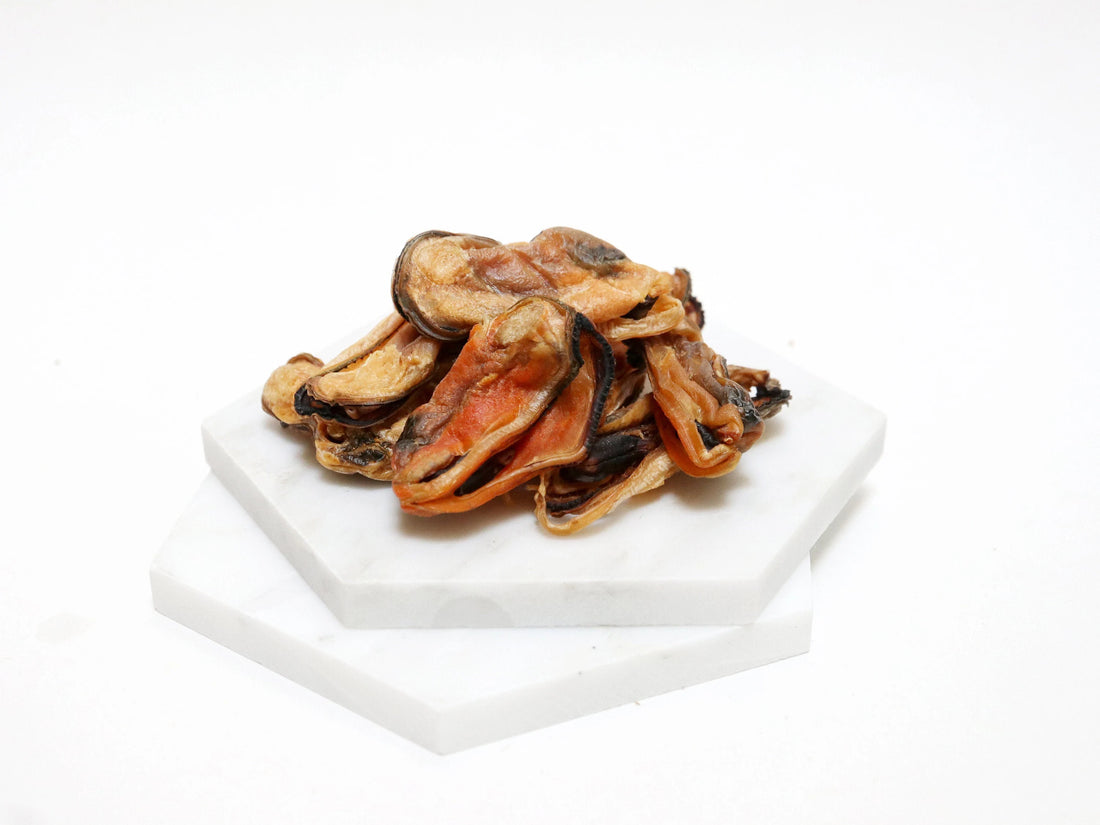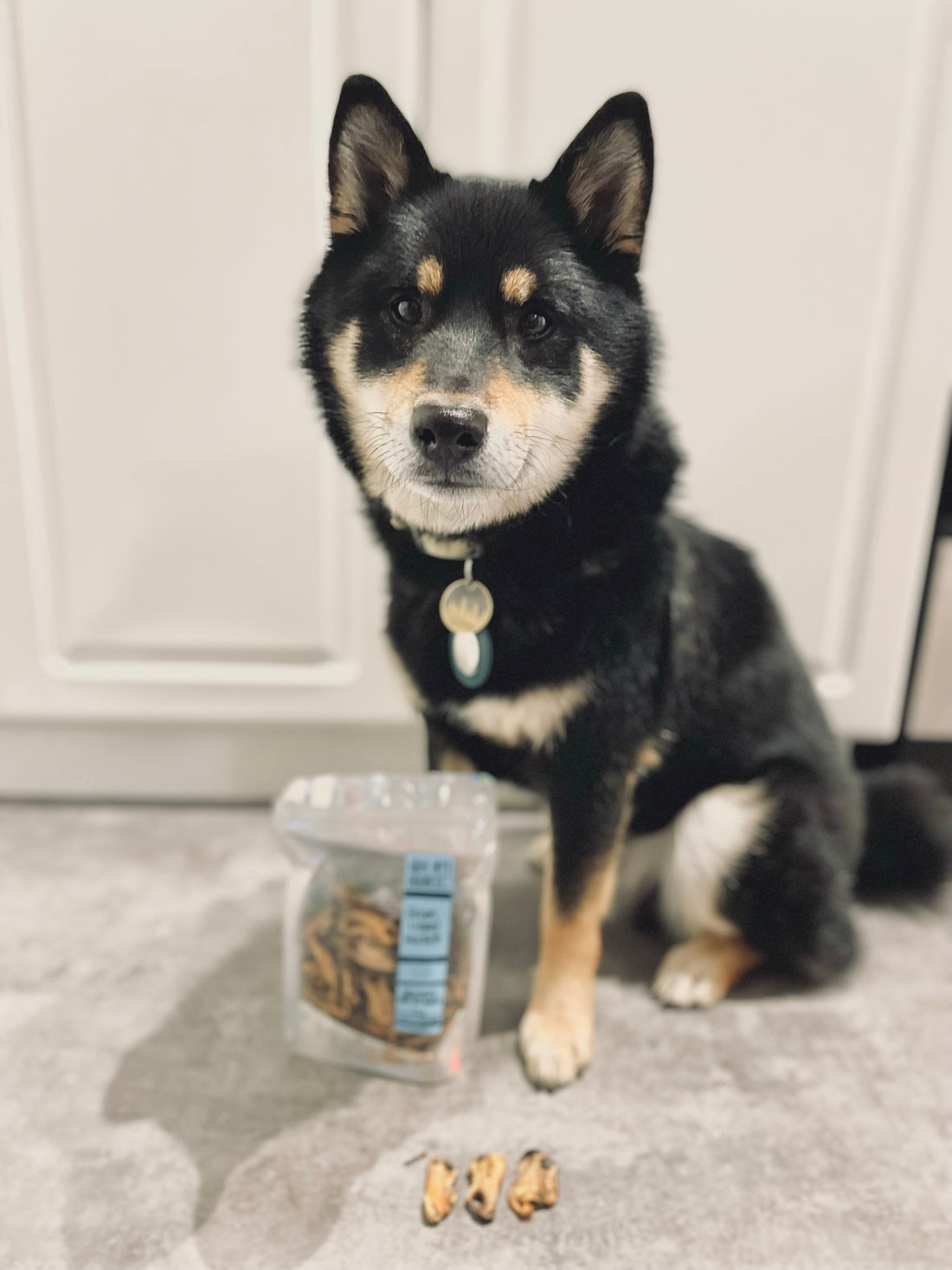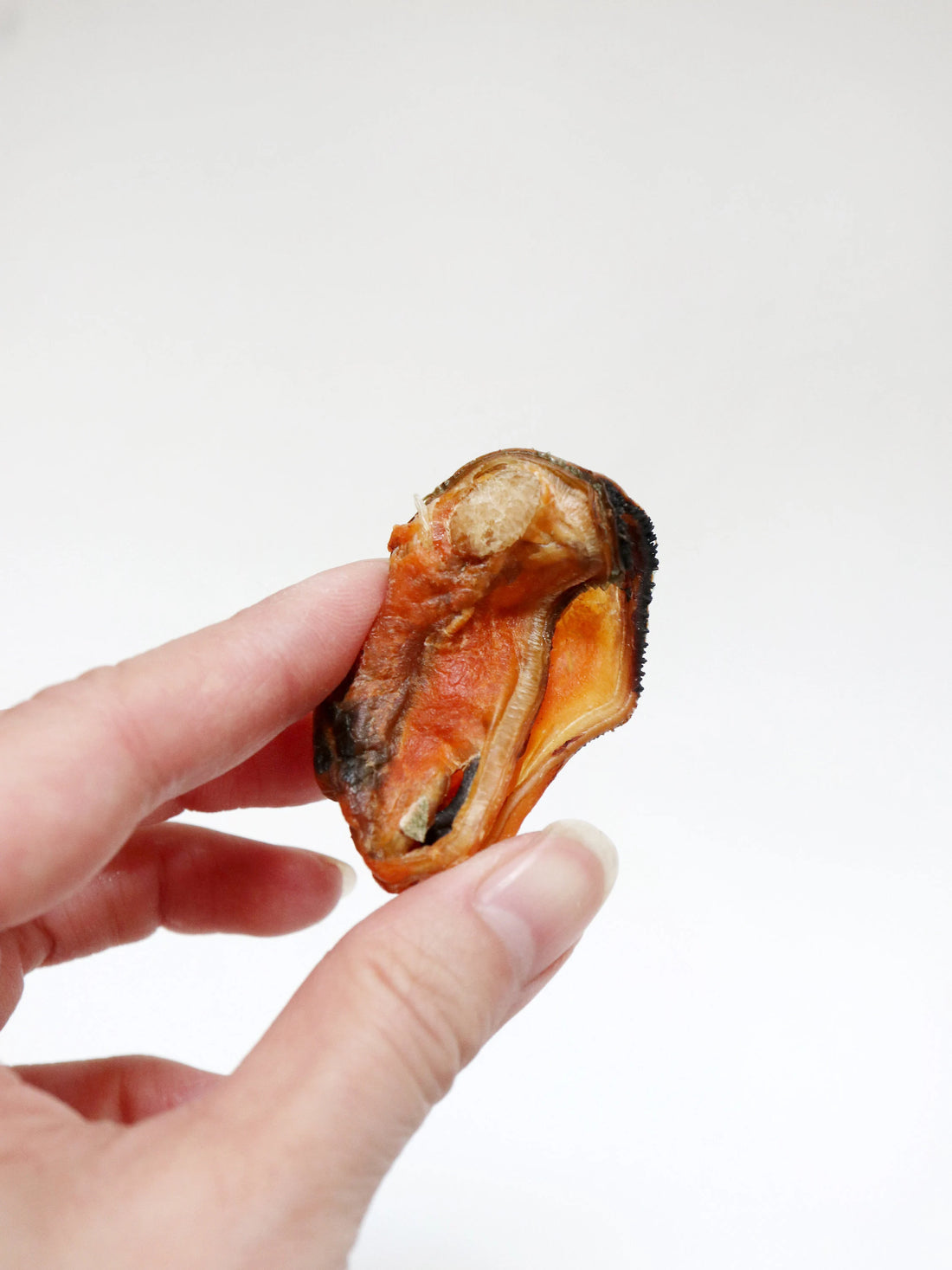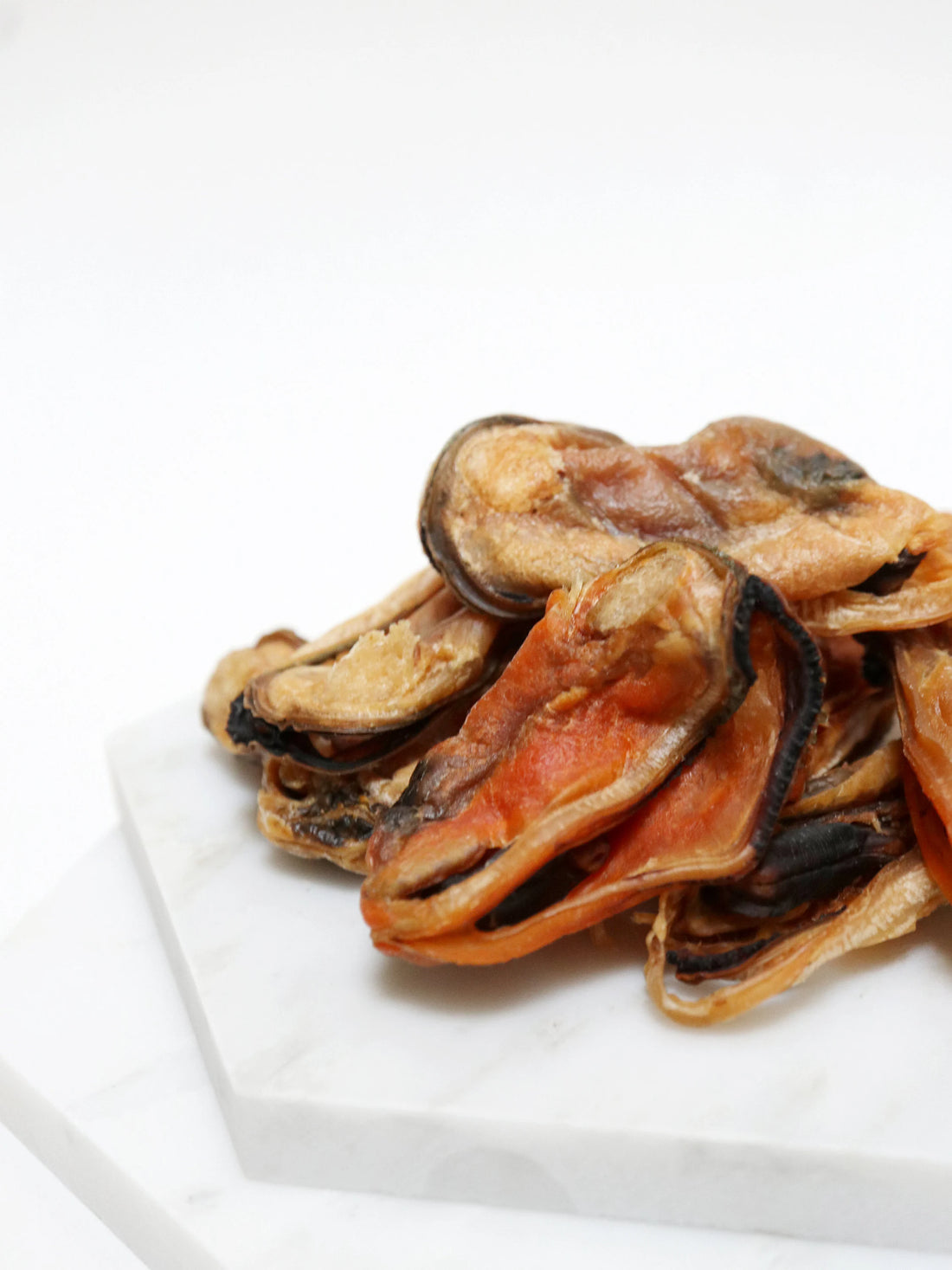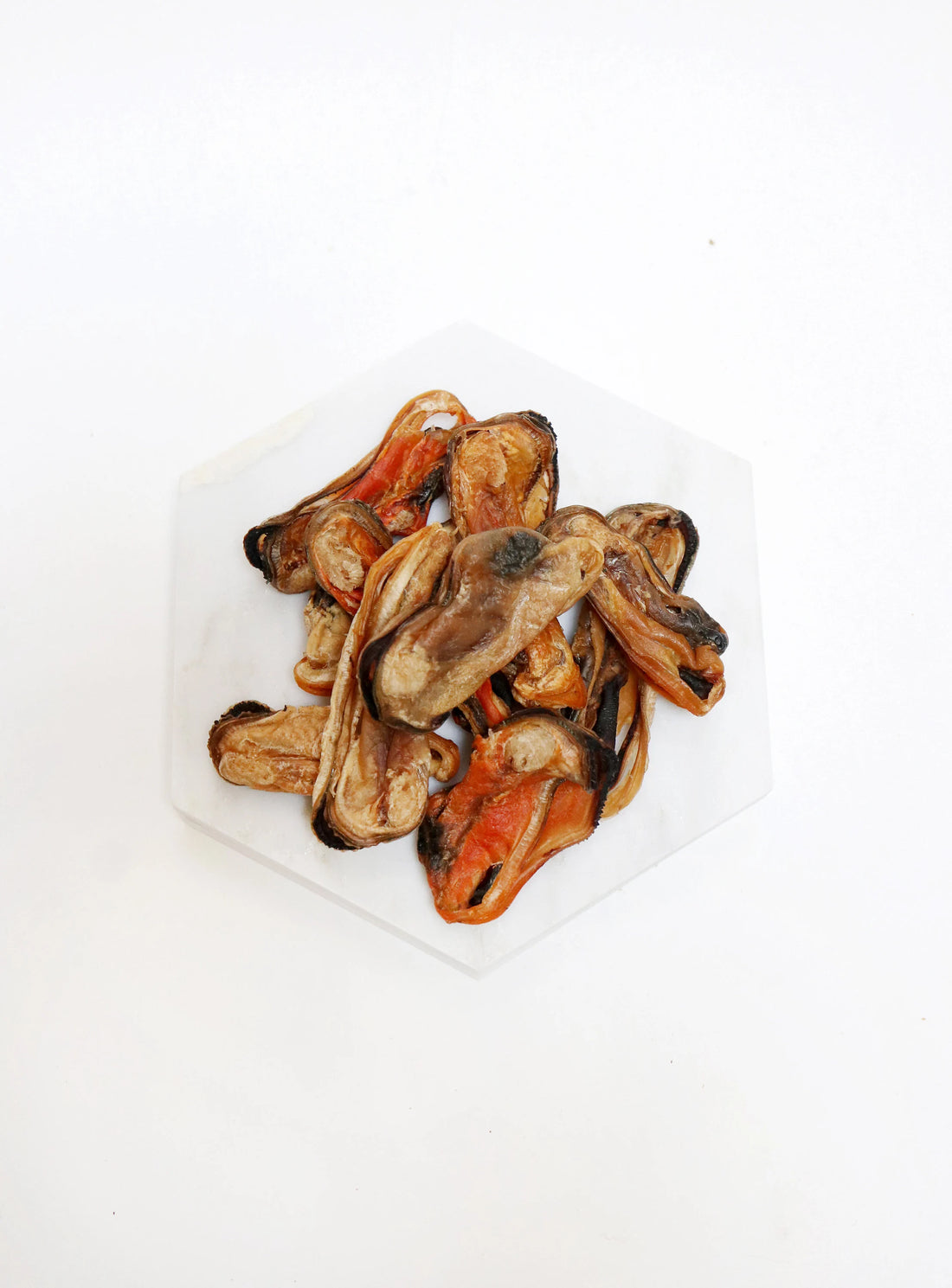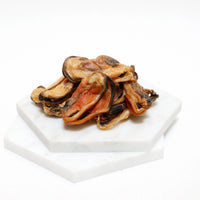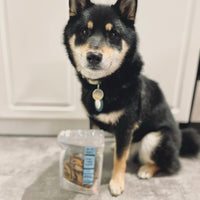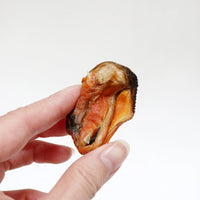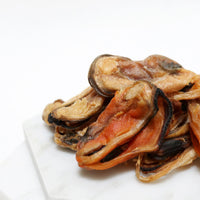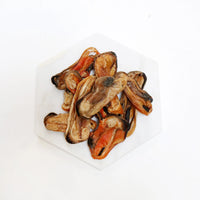 A novel treat your dog needs to try! Our green lipped mussels are sourced from beautiful New Zealand. These treats are naturally occurring chondroitin sulphate, glucosamine, Omega 3, and minerals including; selenium, zinc, copper, and manganese. Green Lipped Mussels may help maintaining health joints and reducing inflammation. 

We recommend feeding 2 mussels per 10lb of your dog's weight per day.

• air dried
• single ingredient
• small batch
• antibiotic/hormone free

Recommended for dogs and cats!

QUANTITY: 12 pcs, 20pcs and 36 pcs. 
Guaranteed Analysis: 

Crude Protein: 82% Min.
Crude Fat: 5.8% Min.
Crude fibre: 0.1% Max.
Moisture: 8% Max. 
Smell-o-Meter 

On a scale from 1 to 5 (5 being smelliest) this treat is rated as a 3/5.
• For optimal freshness, keep product in the sealed bag provided or airtight container of your choice
• Store treats in a cool, dark & dry place
• Wash hands with soap and water after handling
• Always supervise your pet when feeding
Room Temperature: 1 month
Refrigerated: 2 months
Freezer: 1 year