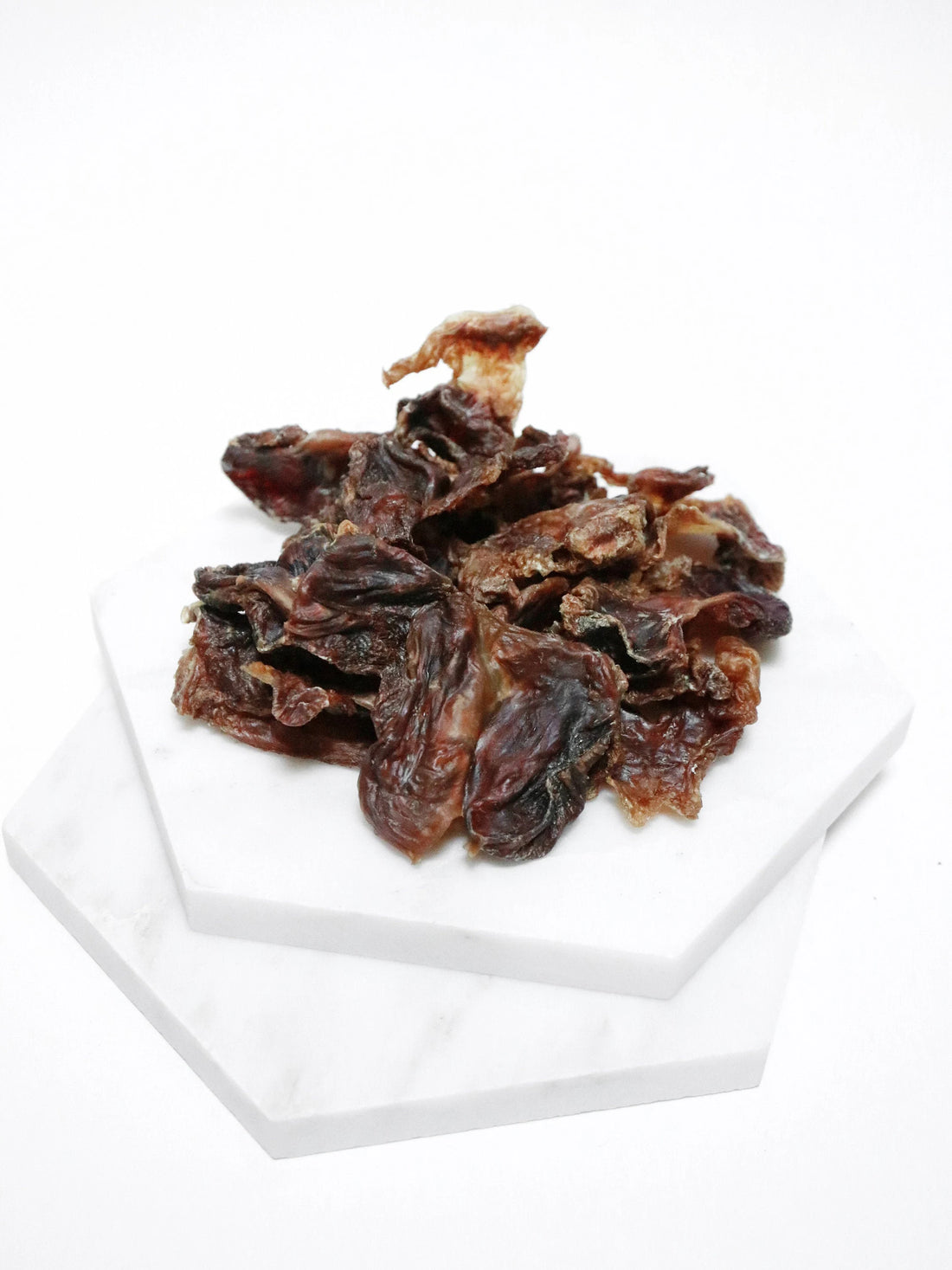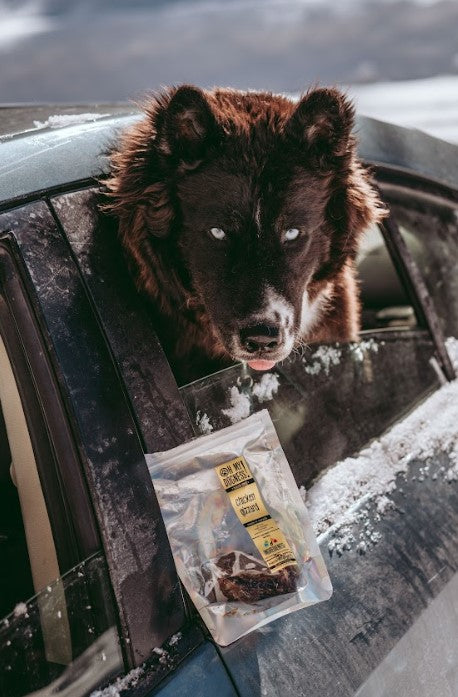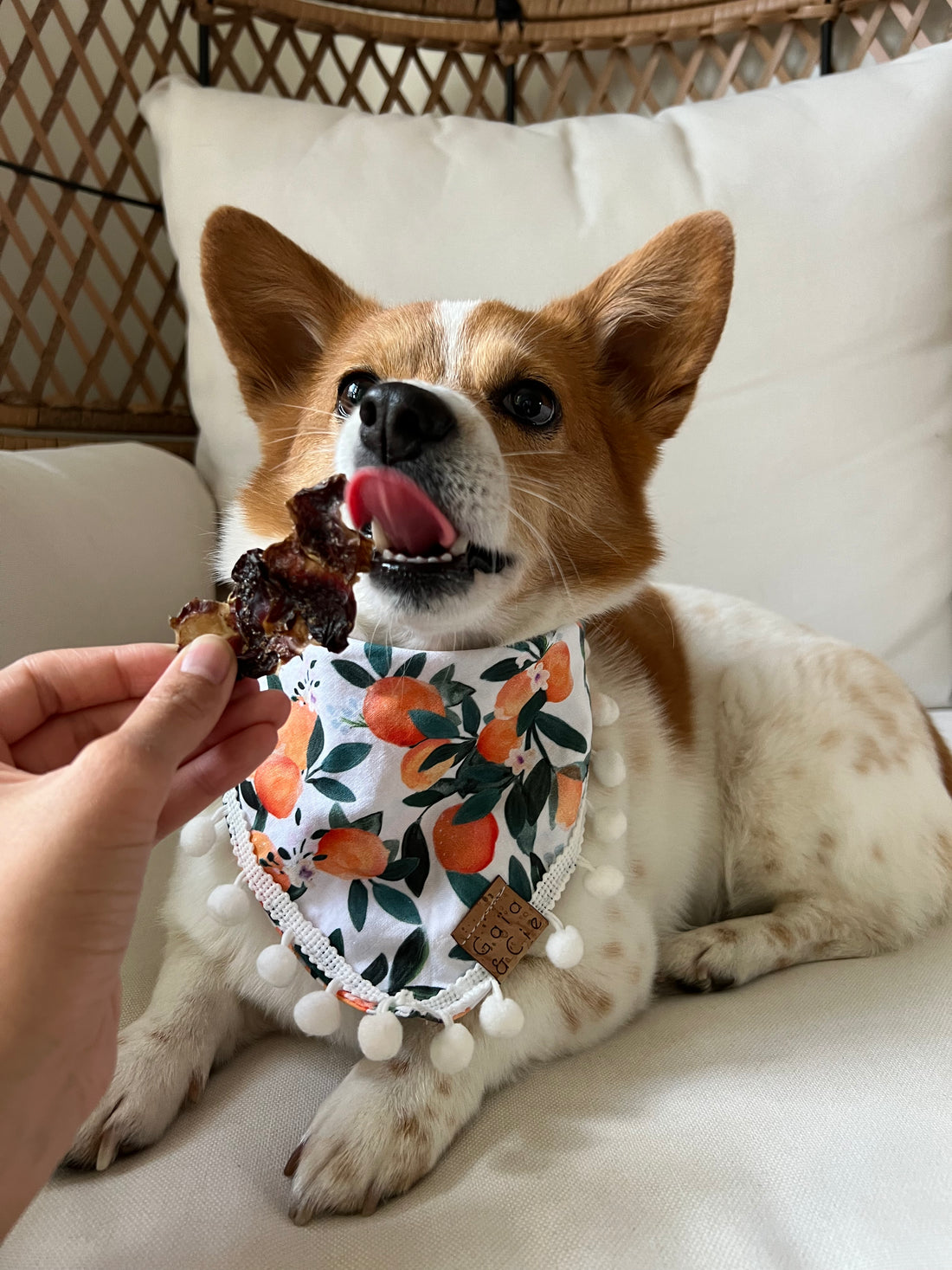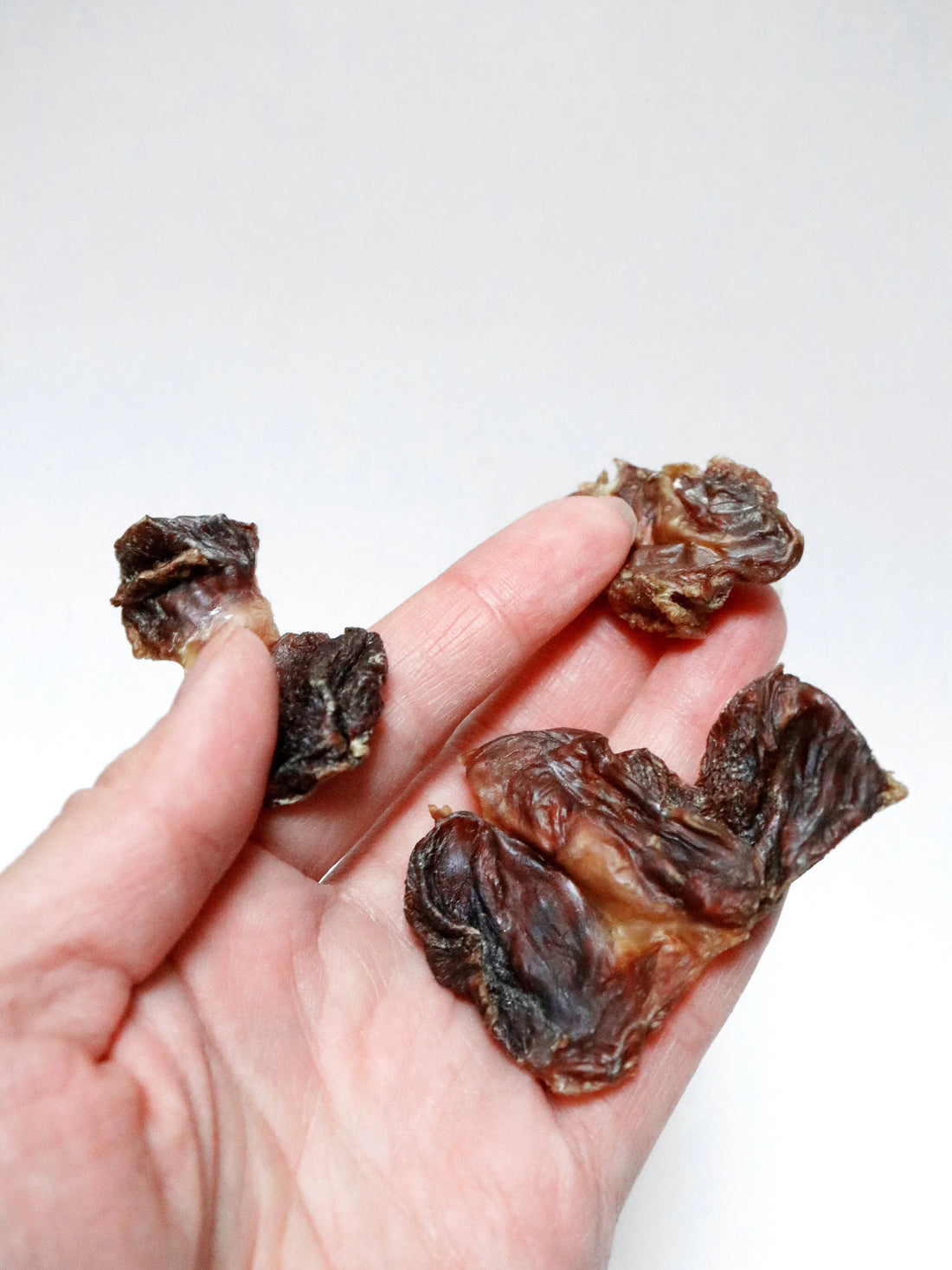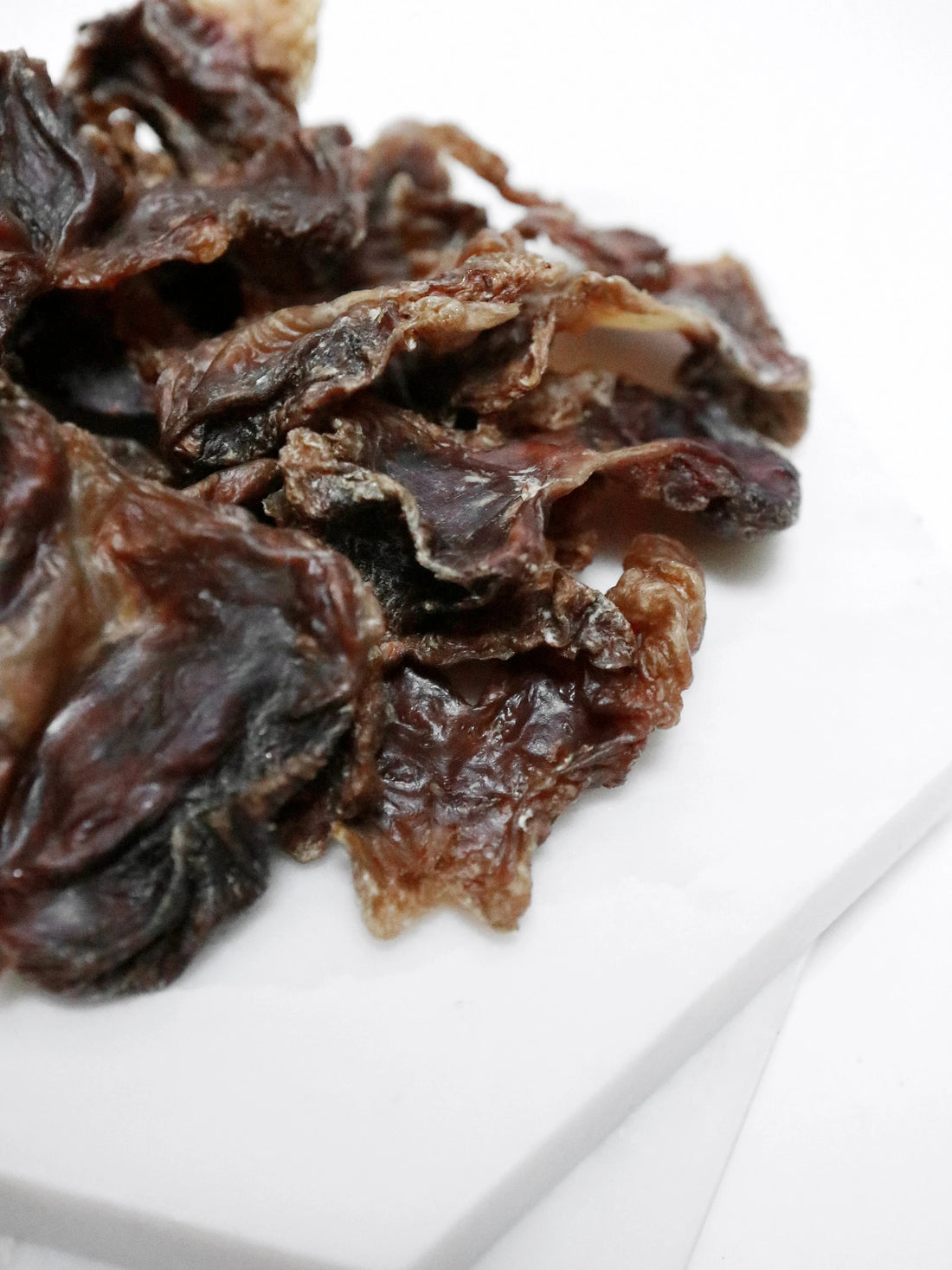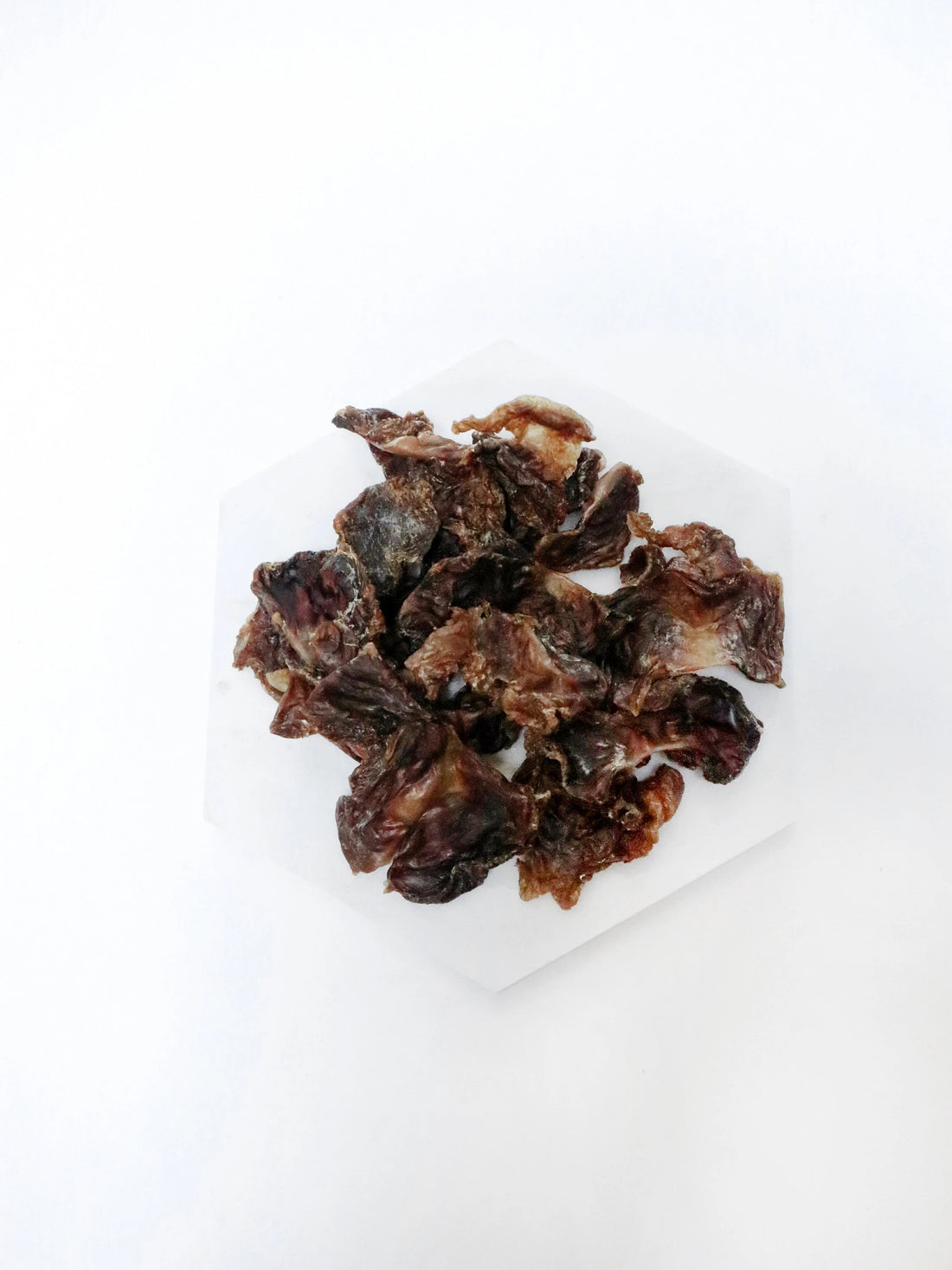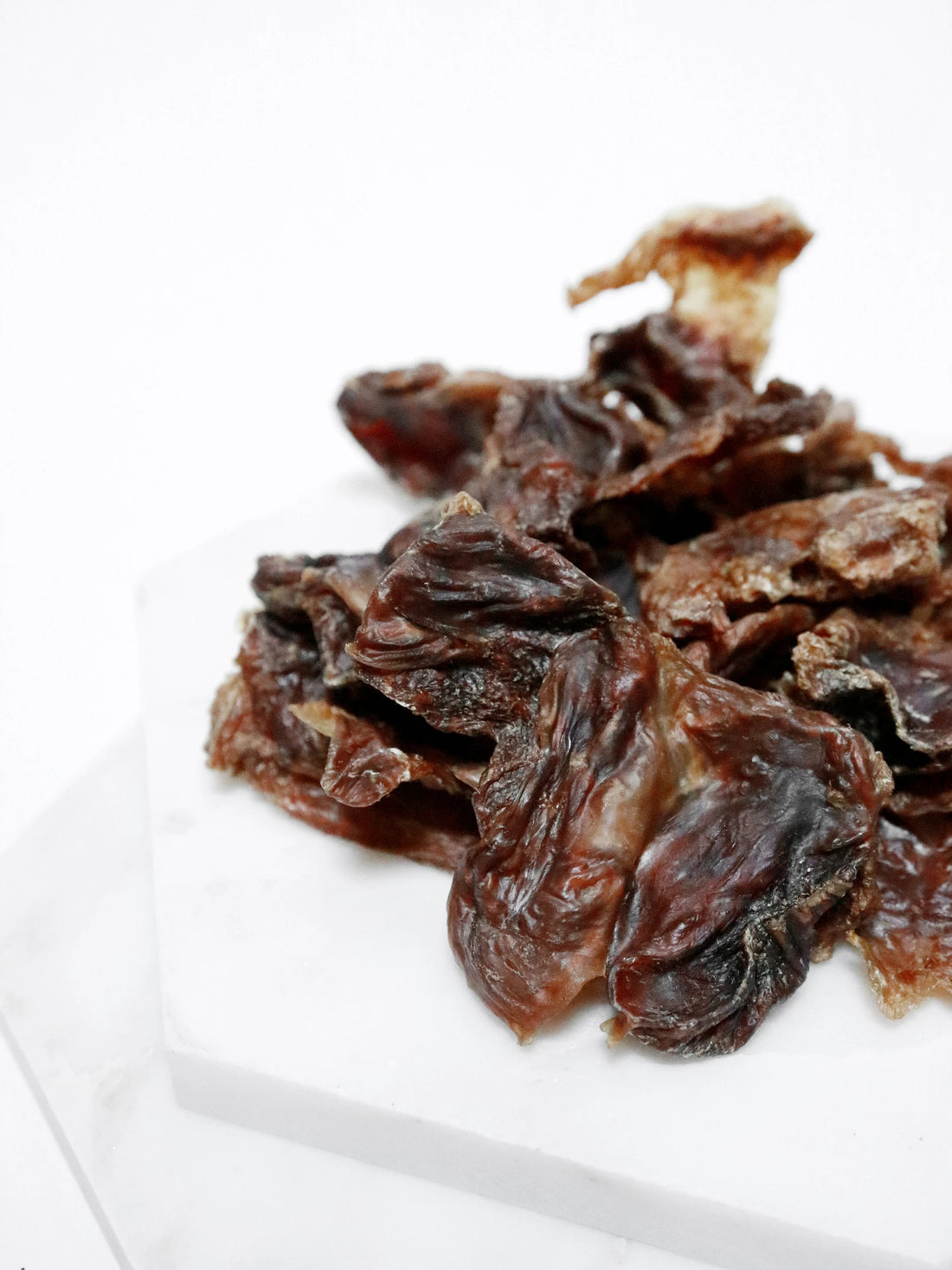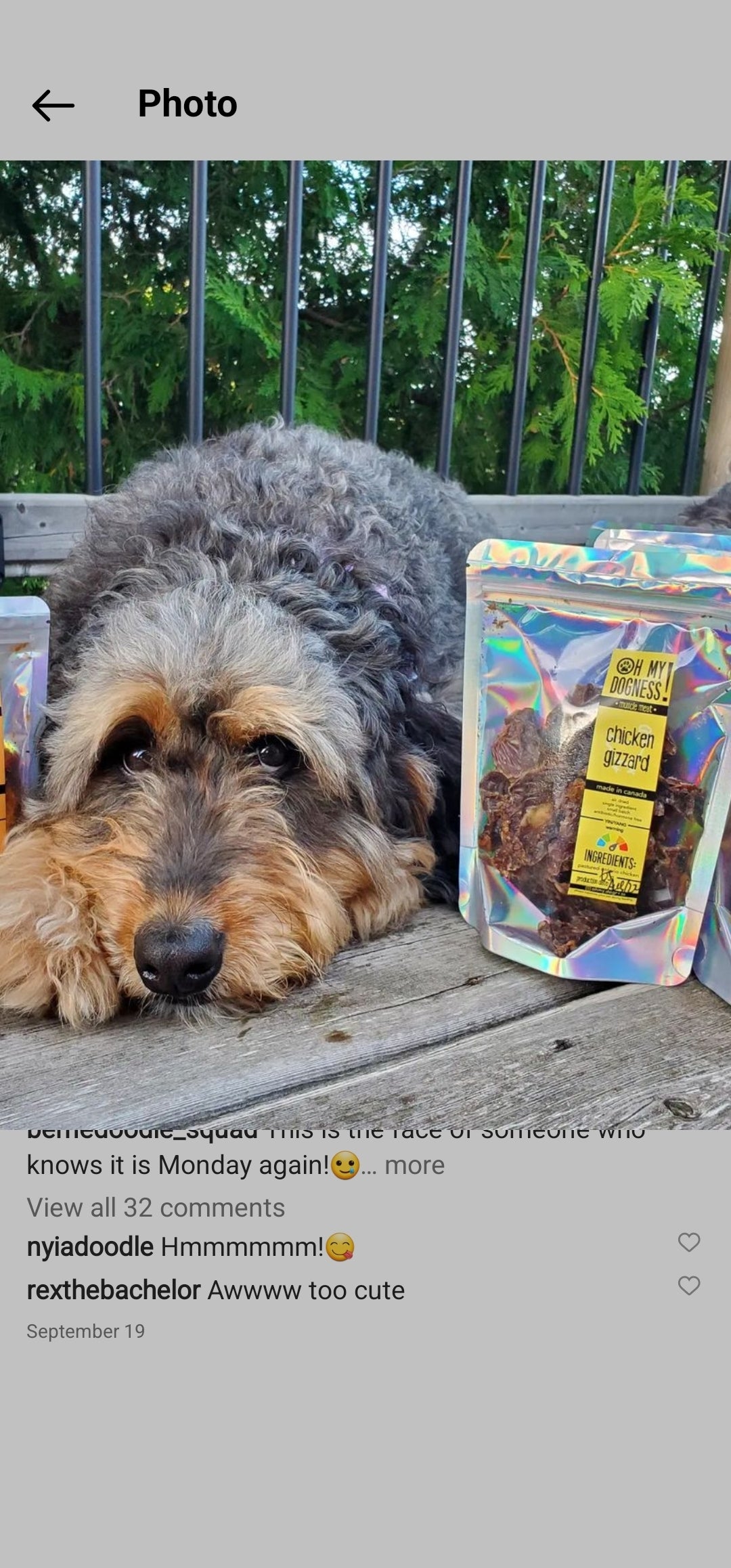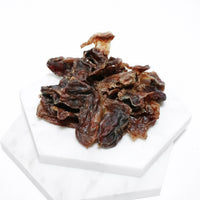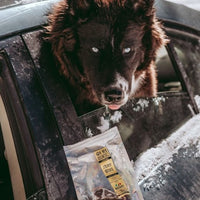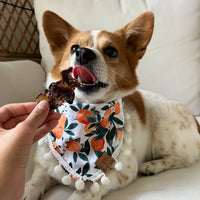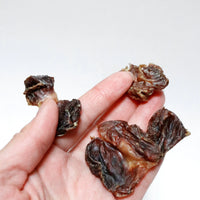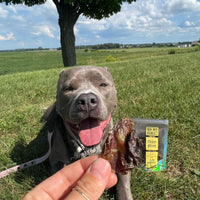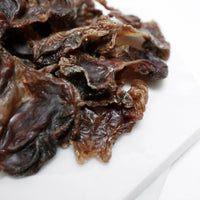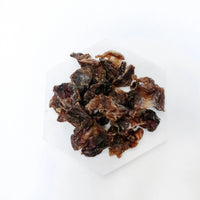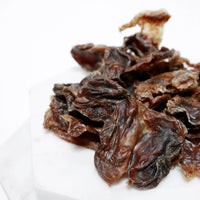 Crunchy and high value chicken gizzards bites! What exactly is a gizzard? It acts as the mechanical portion of a bird's stomach and actually one of the most nutritious parts of chicken! Super high in protein and low in fat, gizzards are also a great source of vitamin B12, essential for brain function and assists in red blood cell production. This little organ is also a nutrient powerhouse, providing higher levels of vitamins and minerals than standard muscle meat.

• air dried
• single ingredient
• small batch
• antibiotic/hormone free

Recommended for dogs only!

QUANTITY: 65g or 200g
Guaranteed Analysis: 

Crude Protein: 36% Min.
Crude Fat: 3% Min.
Crude fibre: 1.25% Max.
Moisture: 6.5% Max. 
Smell-o-Meter 

On a scale from 1 to 5 (5 being smelliest) this treat is rated as a 2/5.
• For optimal freshness, keep product in the sealed bag provided or airtight container of your choice
• Store treats in a cool, dark & dry place
• Wash hands with soap and water after handling
• Always supervise your pet when feeding
Room Temperature: 1 month
Refrigerated: 2 months
Freezer: 1 year