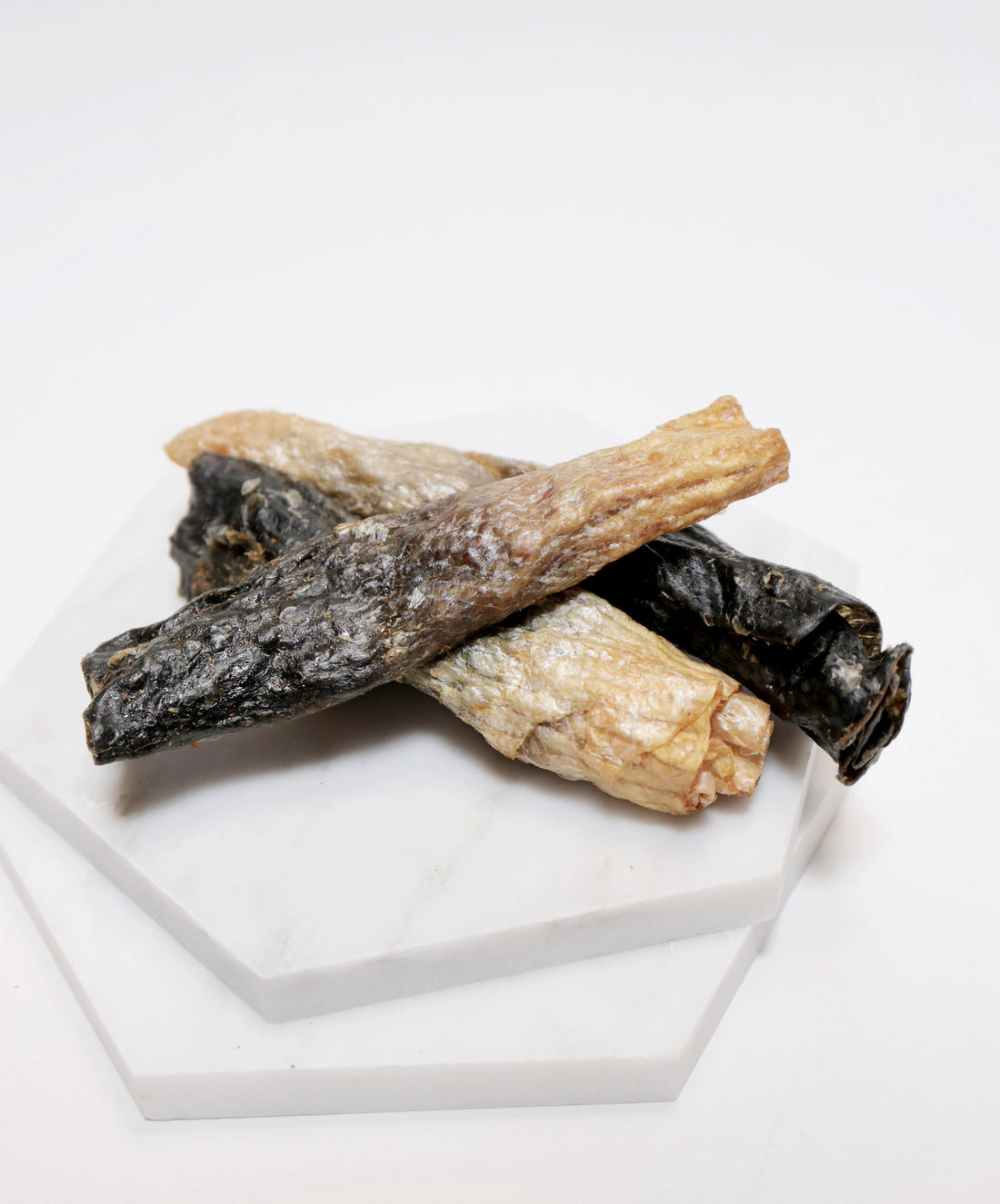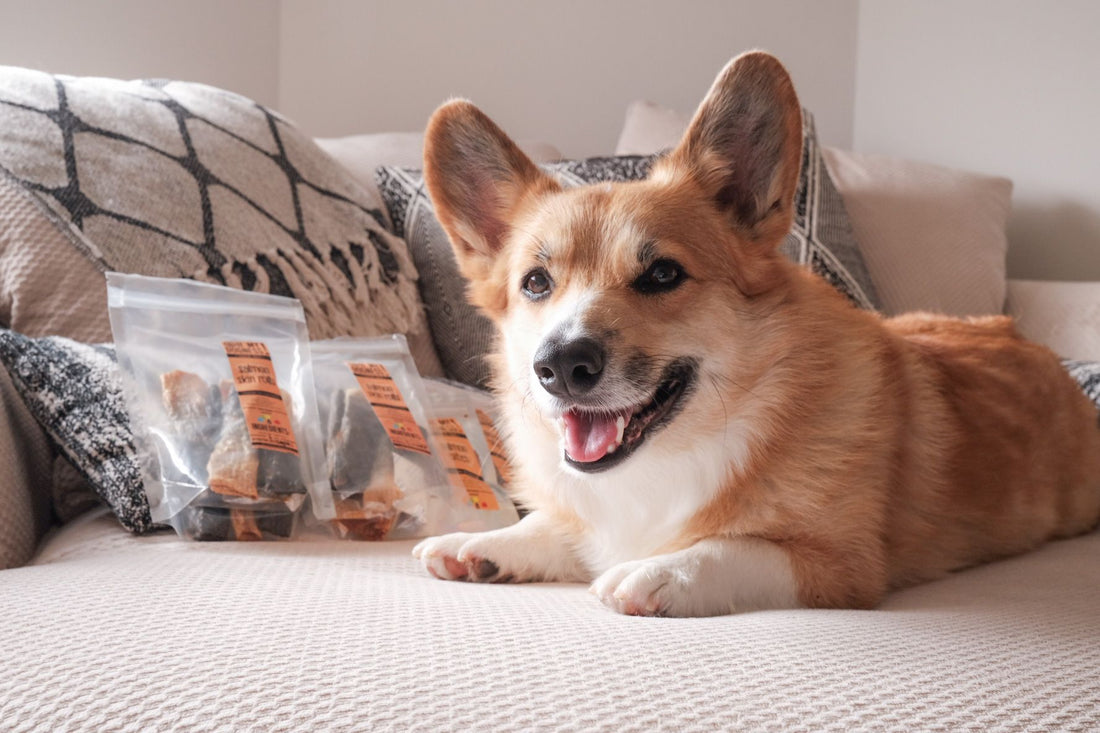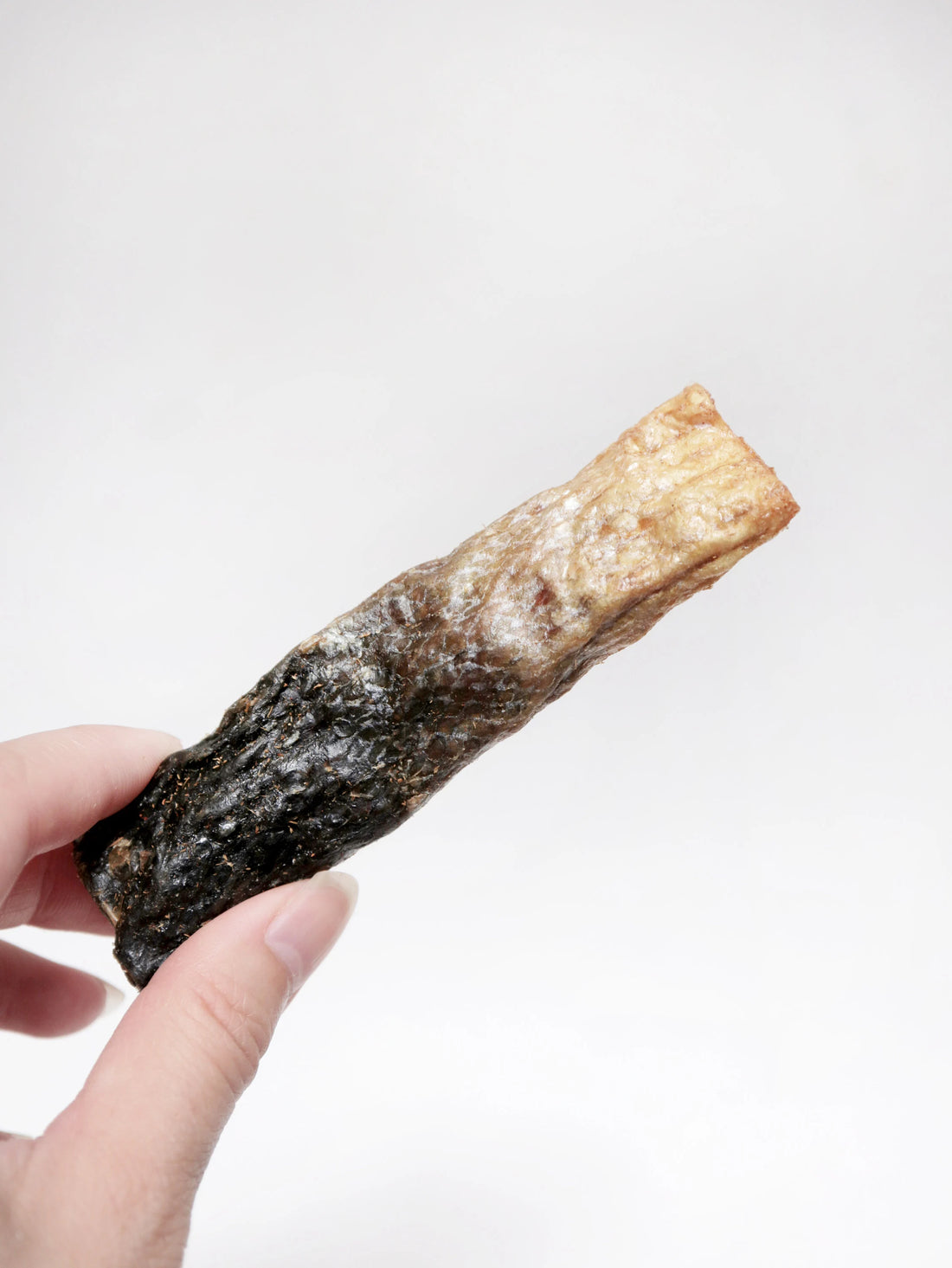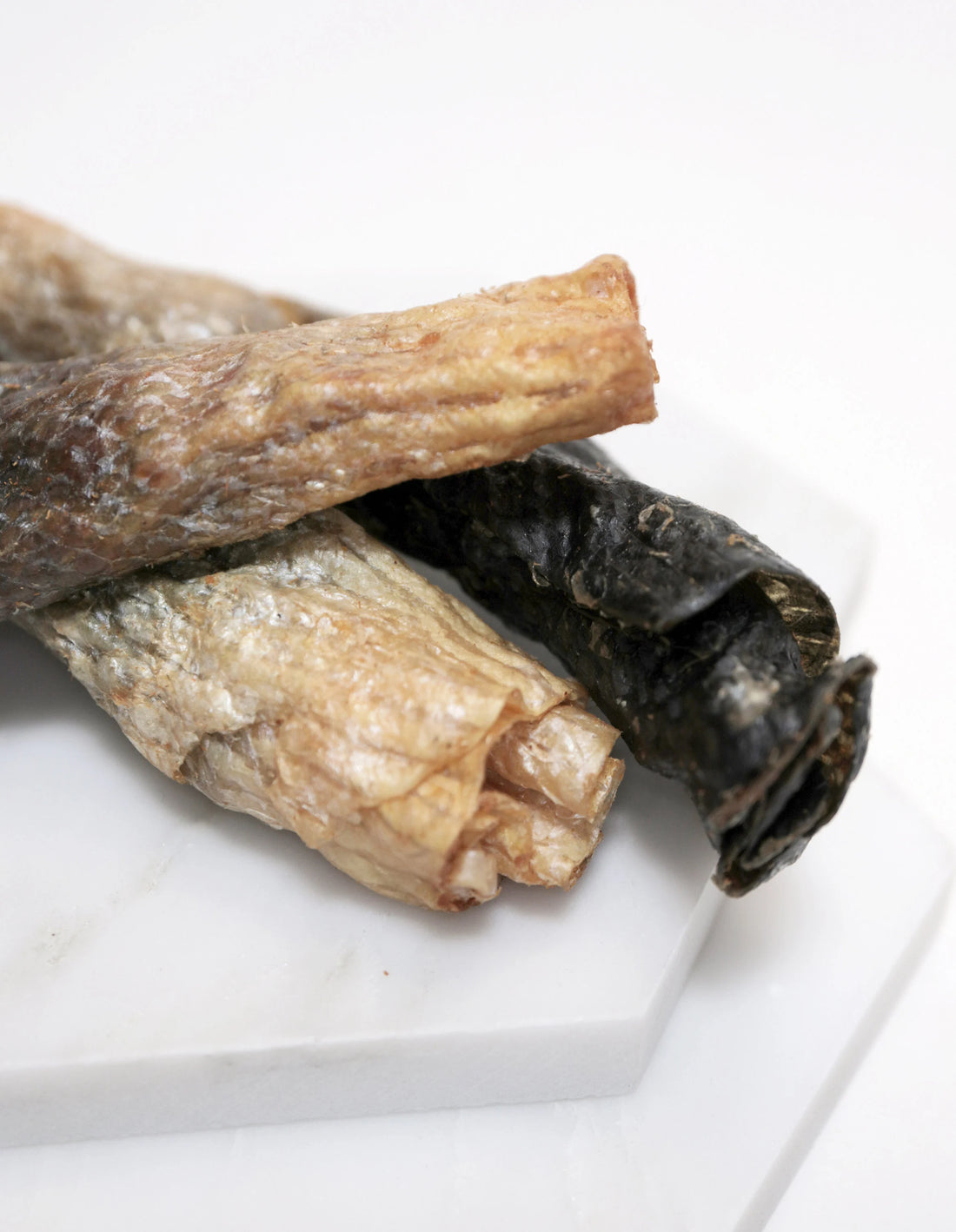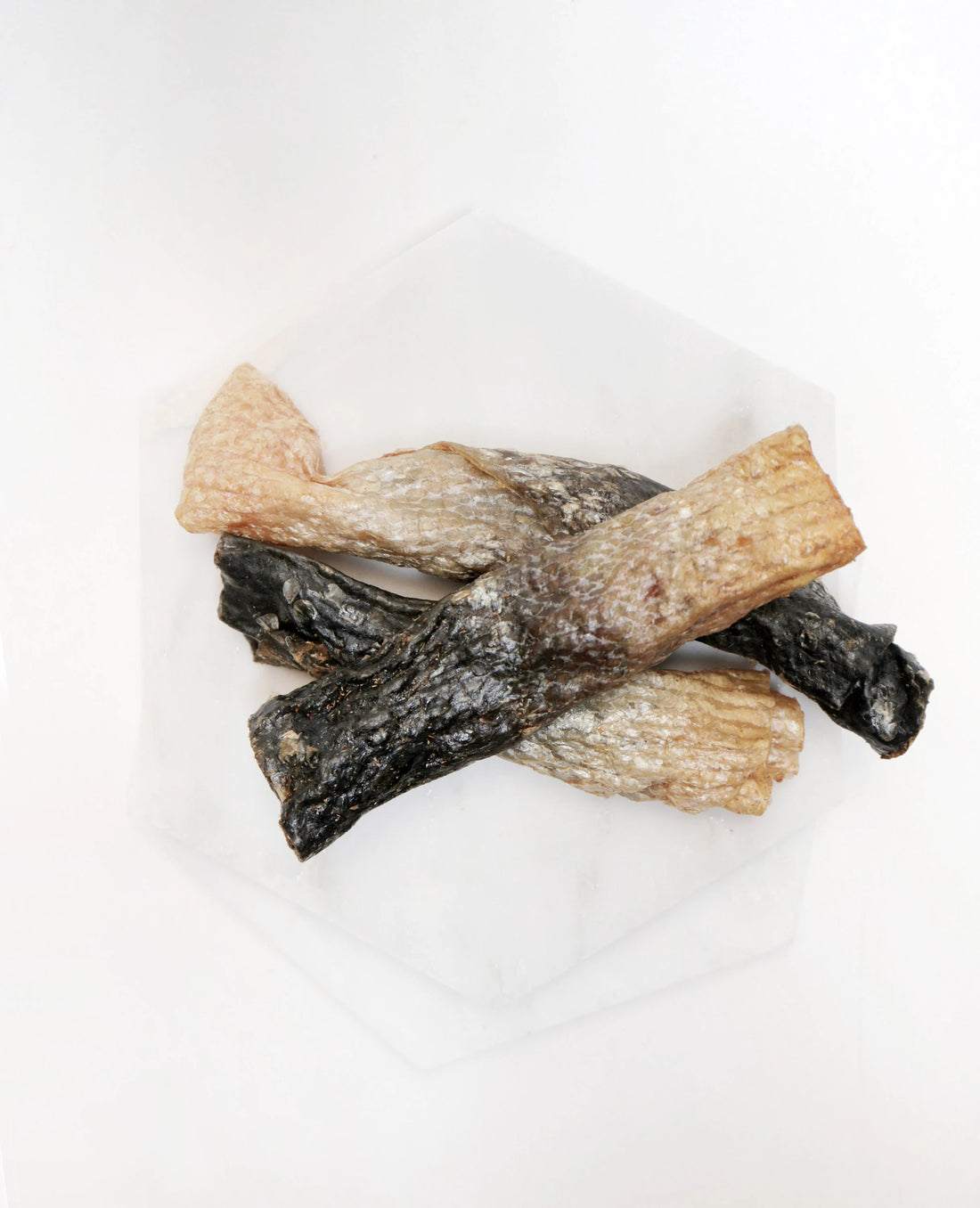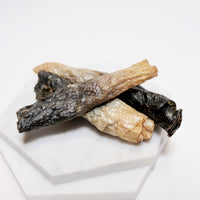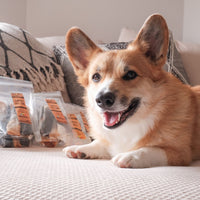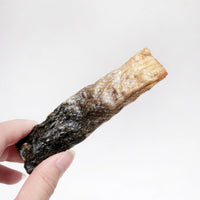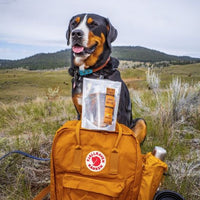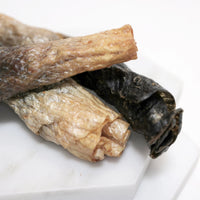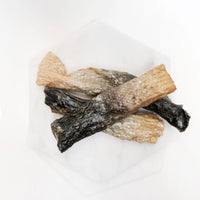 A yummy chew packed with healthy fats - these salmon skin rolls are sure to keep your pup busy while maintaining a soft and shiny coat. Salmon skin is a great source of protein and contains omega-3 fatty acids, which of anti-inflammatory properties that support joint health.

Omega-3 fatty acids are important because it helps to improve heart, i, brain, skin health. It also helps support your dogs immune system. Fish skin should be fed in moderation come as a treat, and not a main part of your dog's diet.

Salmon skin is also highly digestible but because they are high in omega-3 fatty acids, it should be fed in moderation.

We freeze our salmon for a minimum of 3 weeks at -20 degrees C to eliminate all risk of possible parasites.

• air dried
• single ingredient
• small batch
• antibiotic/hormone free

Recommended for dogs over 12 weeks old. We also recommend limiting this treat to once per week for small dogs and 1-3 times per week for medium-large sized dogs. If you have questions regarding how much you can feed your dog, we would recommend you speak to your vet for a more personalized recommendation.


QUANTITY: 
Regular rolls: 4, 6, or 8 rolls
Salmon Skin Flats: 8 pieces
Guaranteed Analysis: 

Crude Protein: 70% Min.
Crude Fat: 15% Min.
Crude fibre: 8% Max.
Moisture: 10% Max. 
Smell-o-Meter 

On a scale from 1 to 5 (5 being smelliest) this treat is rated as a 3/5.
• For optimal freshness, keep product in the sealed bag provided or airtight container of your choice
• Store treats in a cool, dark & dry place
• Wash hands with soap and water after handling
• Always supervise your pet when feeding
Room Temperature: 1 month
Refrigerated: 2 months
Freezer: 1 year