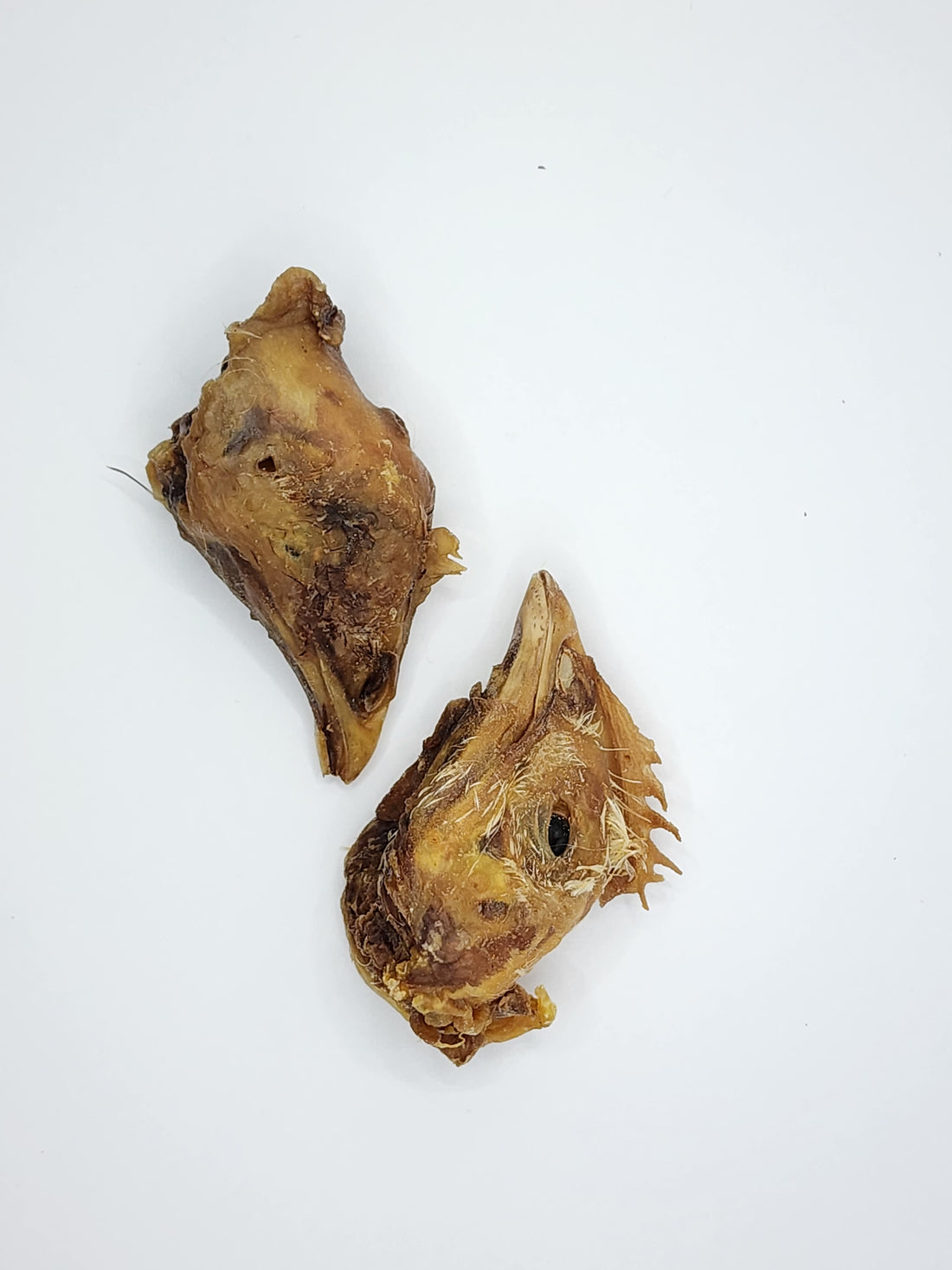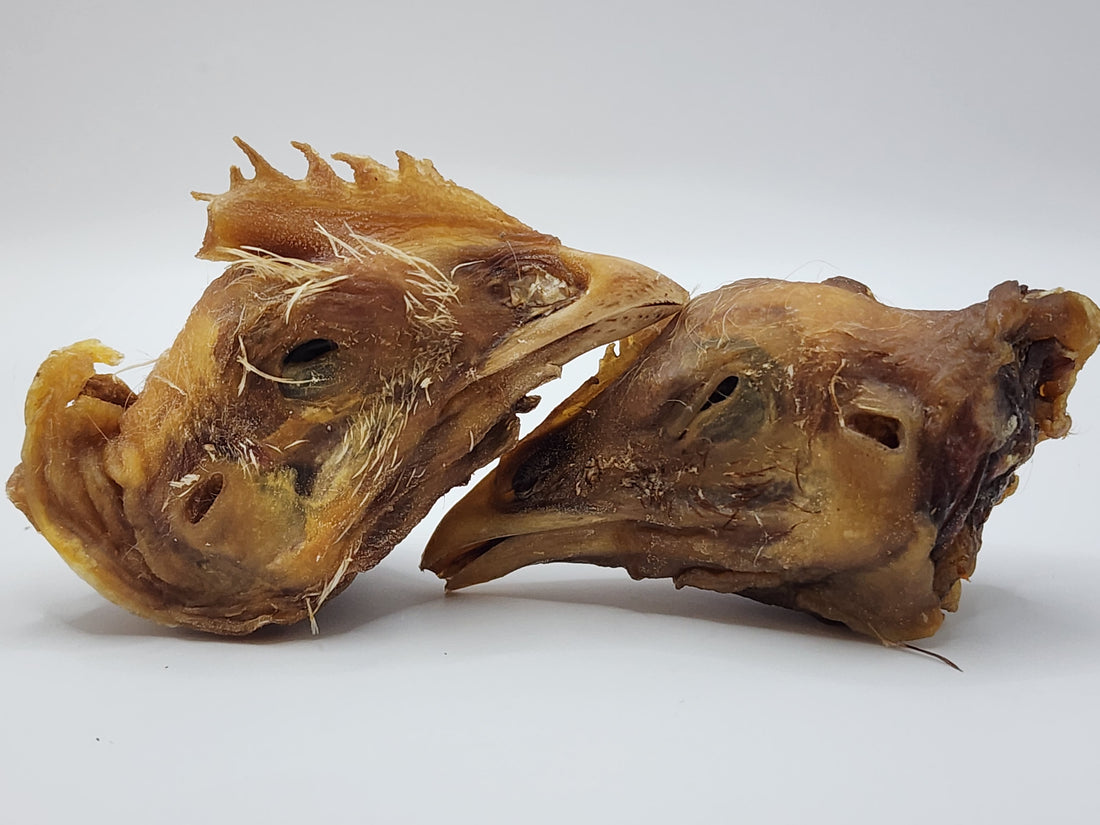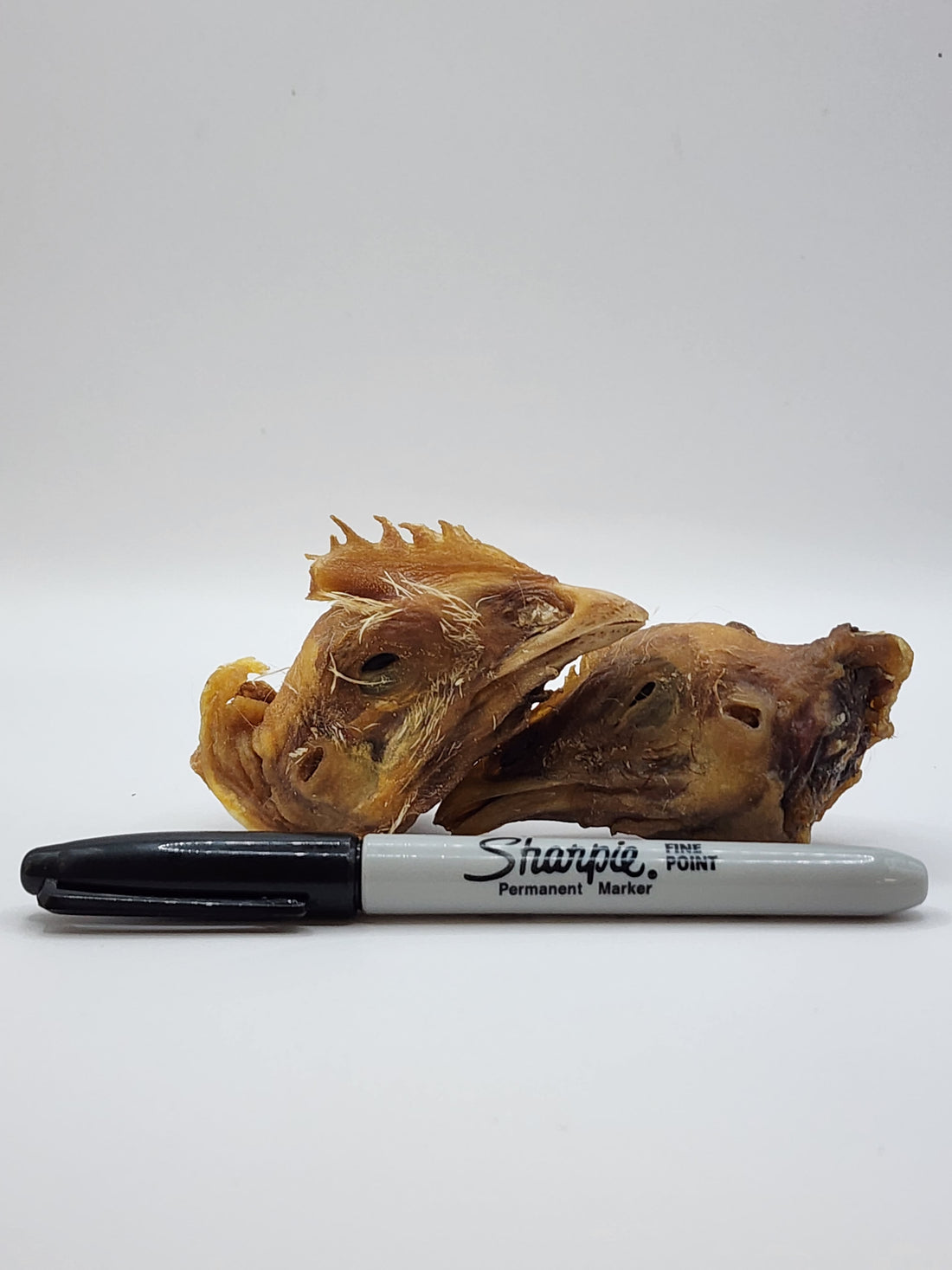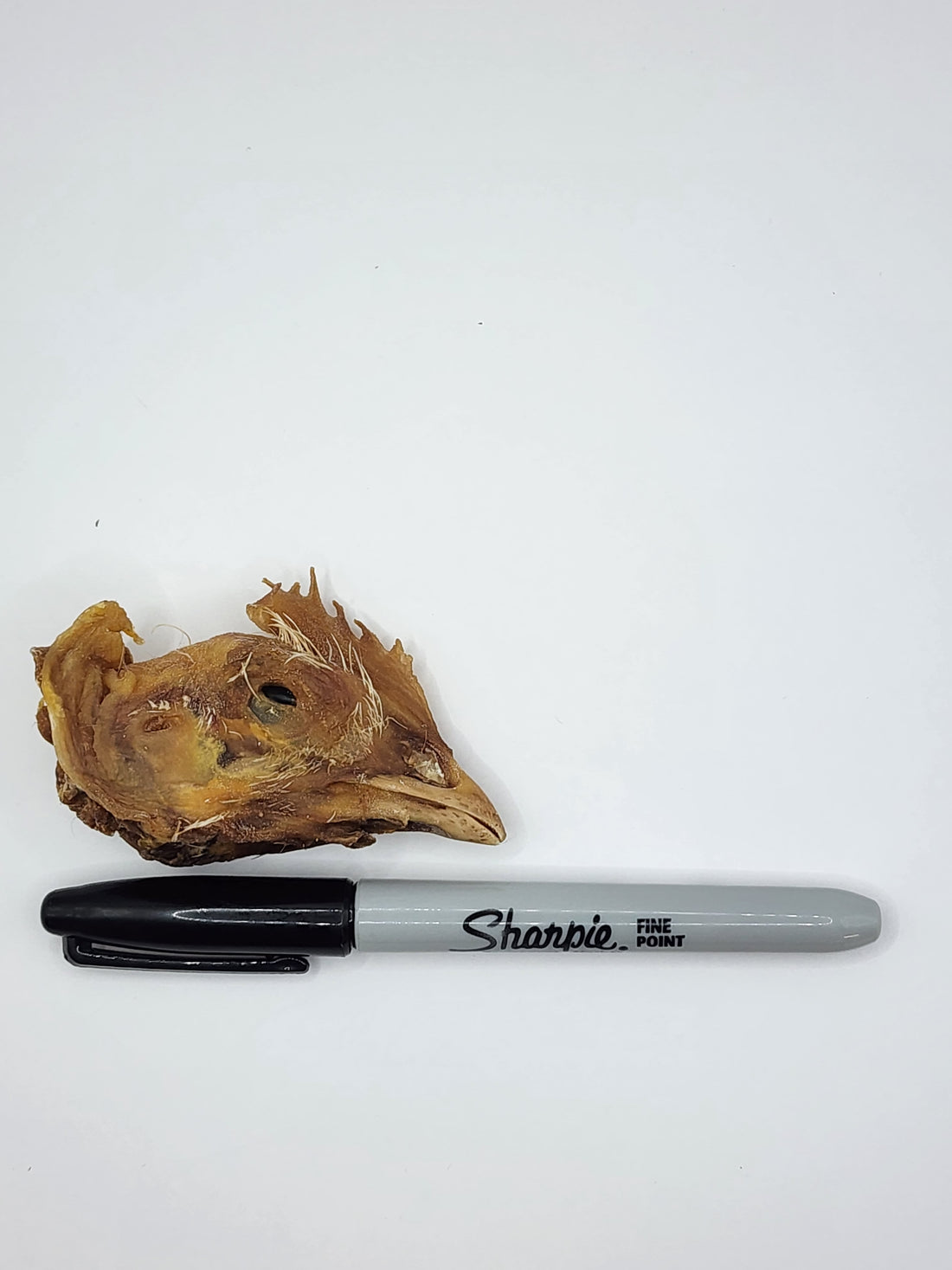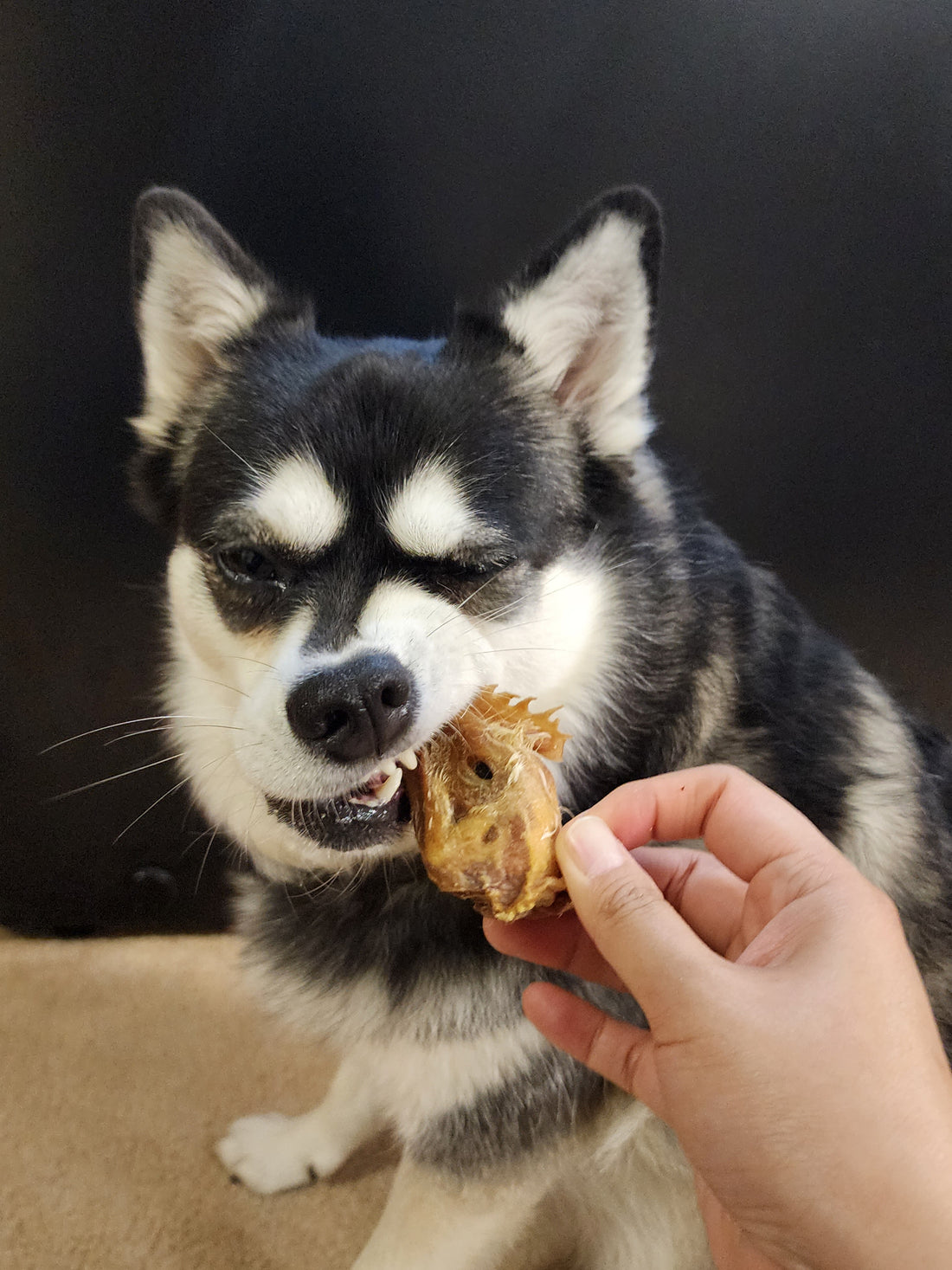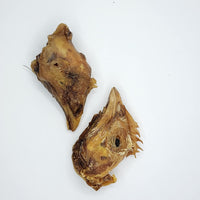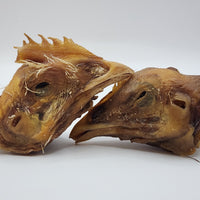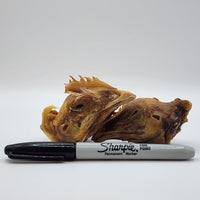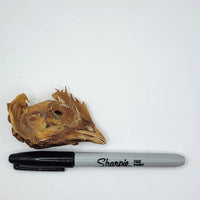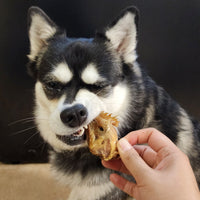 Some of our customers have been asking for more unique wholesome treats. So we listened and added Chicken heads!
Chicken heads are packed with essential nutrients, including protein, vitamins, and minerals. These nutrients are crucial for a dog's overall health and well-being. Gnawing and chewing on chicken heads can help maintain good dental hygiene in dogs. The abrasive action of chewing can naturally clean their teeth and gums, reducing the risk of plaque and tartar buildup.
Chicken heads contain calcium and phosphorus, which are vital for strong bones and joints. Including these nutrients in a dog's diet can help prevent bone-related issues like arthritis and bone weakness.
What's even more amazing is the omega-3 fatty acids in chicken heads contribute to a shiny, lustrous coat and can help alleviate skin issues, such as dryness and itching.
OMD chicken heads contain vitamins and minerals in chicken heads can help boost a dog's immune system, making them more resilient to illnesses and infections.
It's important to note that while chicken heads can be a nutritious addition to a dog's diet, they should be offered in moderation and as part of a balanced diet. 
QUANTITY:
3 or 5 pcs
Smell-o-Meter 
On a scale from 1 to 5 (5 being smelliest) this treat is rated as a 2/5. Please store in a cool place, preferably in the freezer until you are ready to feed the chews. 
When giving chews to your dog, it's important to monitor their chewing and provide access to water to avoid choking or dehydration.
If you have any questions or concerns about giving your dog chews, consult your veterinarian. They can provide advice on the best types of chews for your dog and help you identify any potential risks or issues. By working closely with your veterinarian and taking necessary precautions, you can help ensure that your dog stays safe and healthy while enjoying their chew.
• For optimal freshness, keep product in the sealed bag provided or airtight container of your choice
• Store treats in a cool, dark & dry place
• Wash hands with soap and water after handling
• Always supervise your pet when feeding
Room Temperature: 1 month
Refrigerated: 2 months
Freezer: 1 year