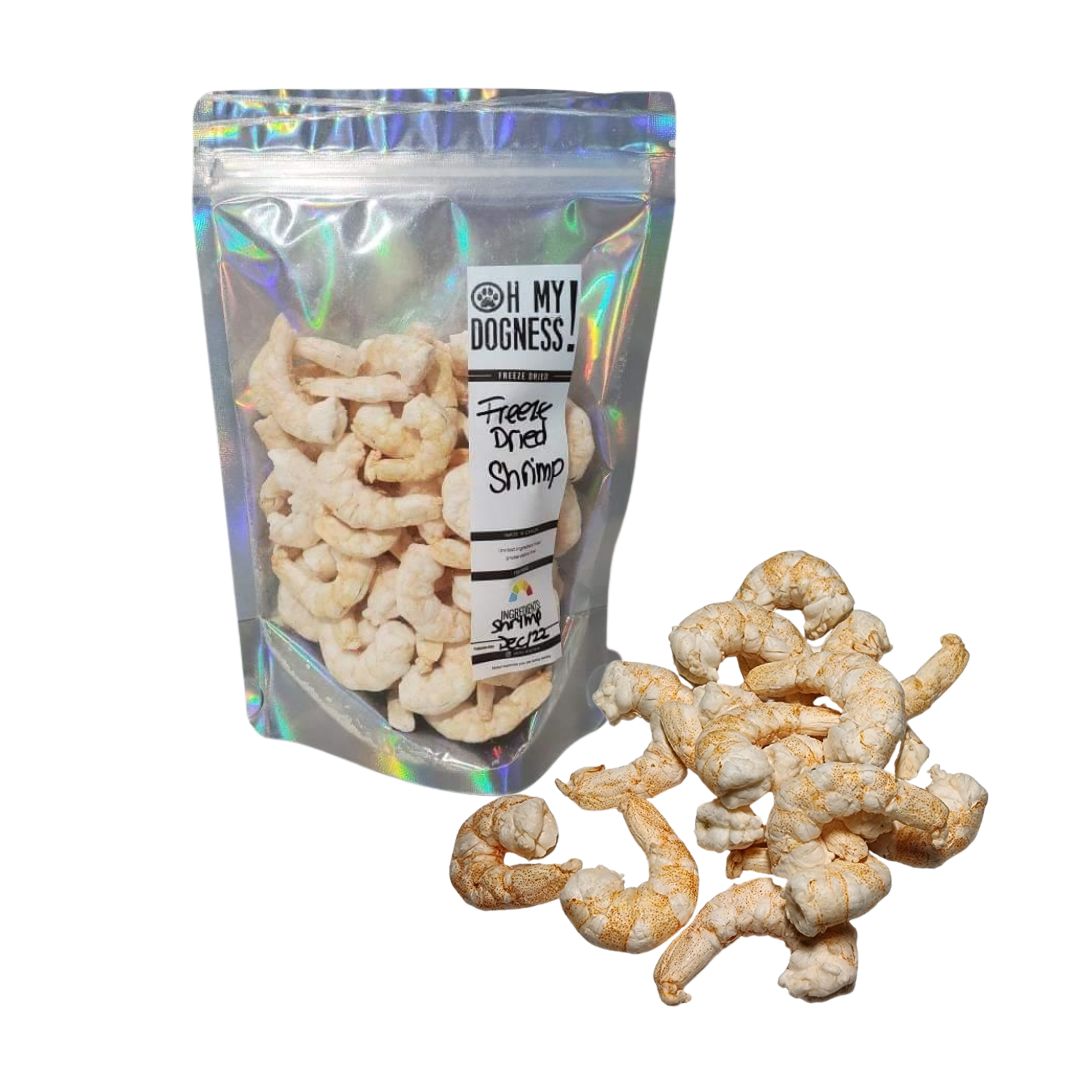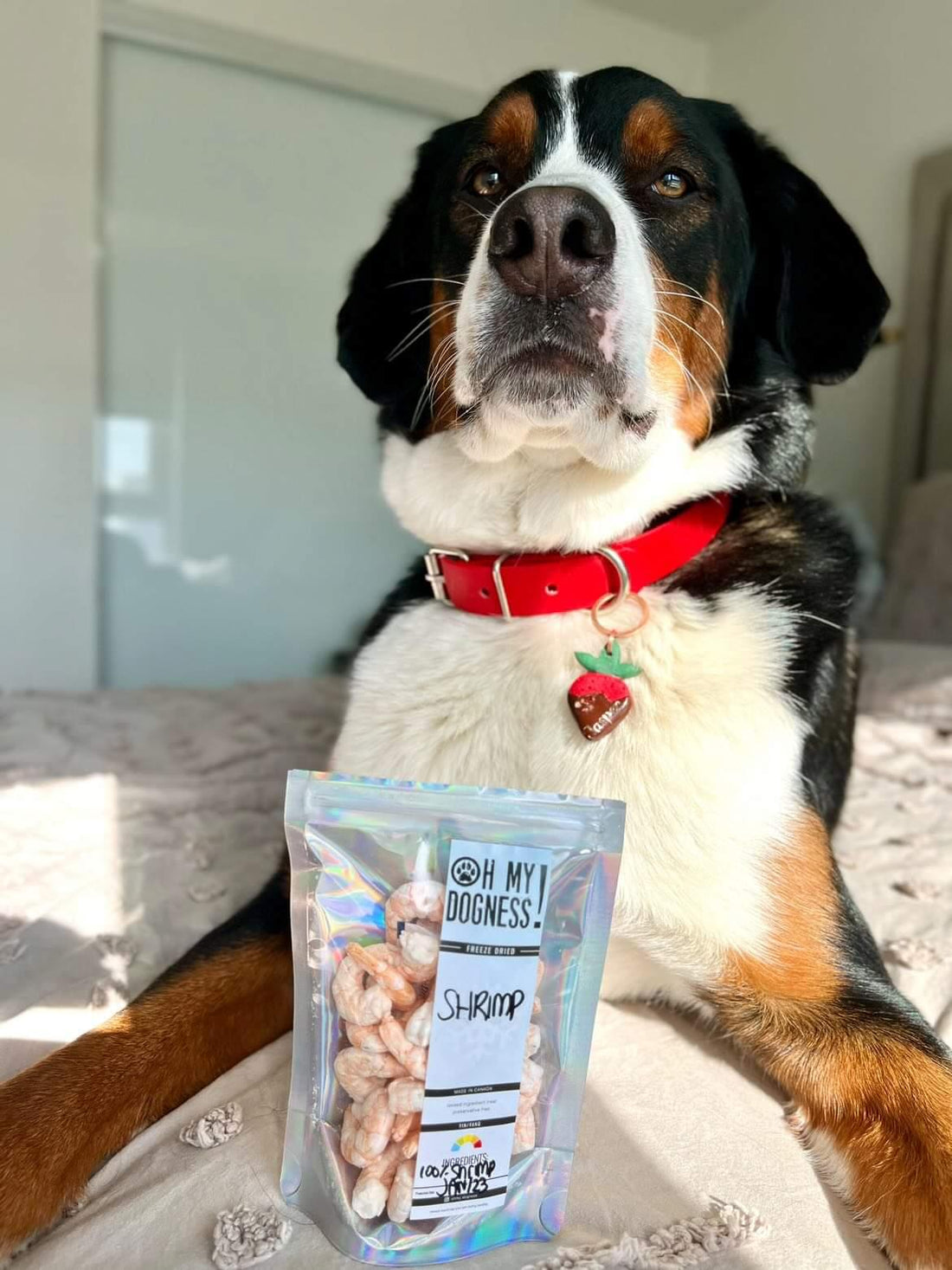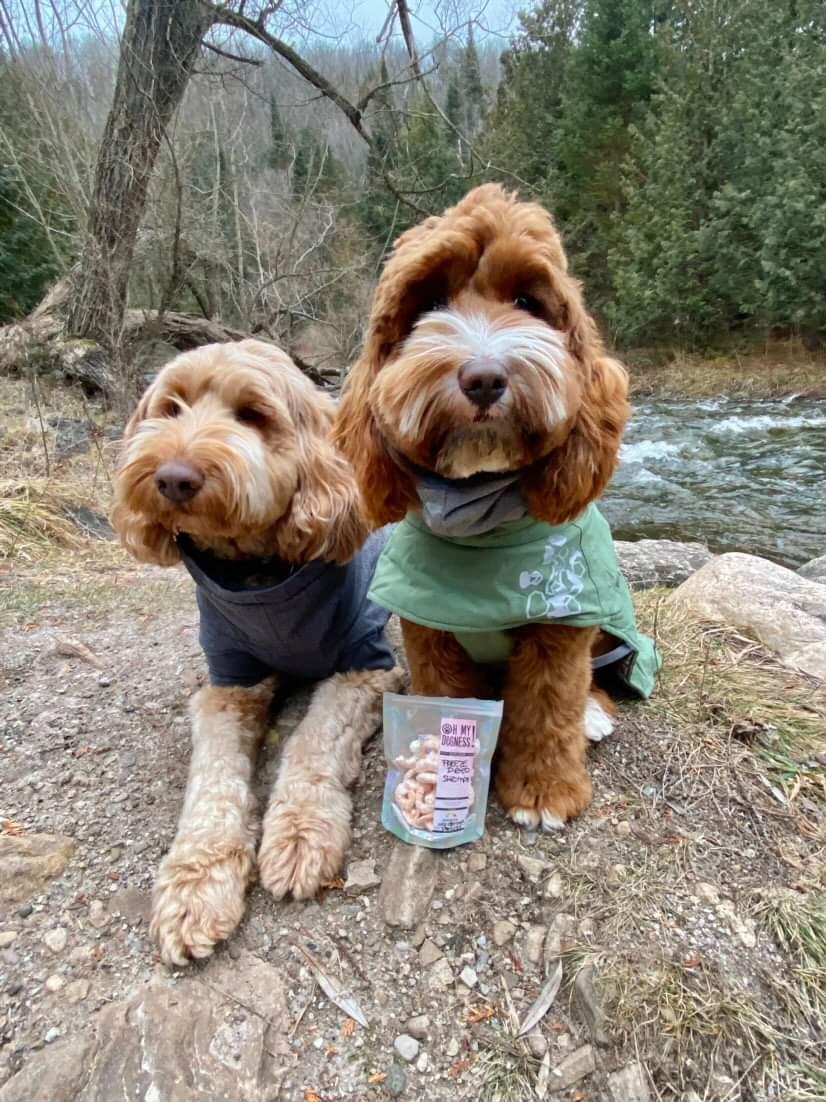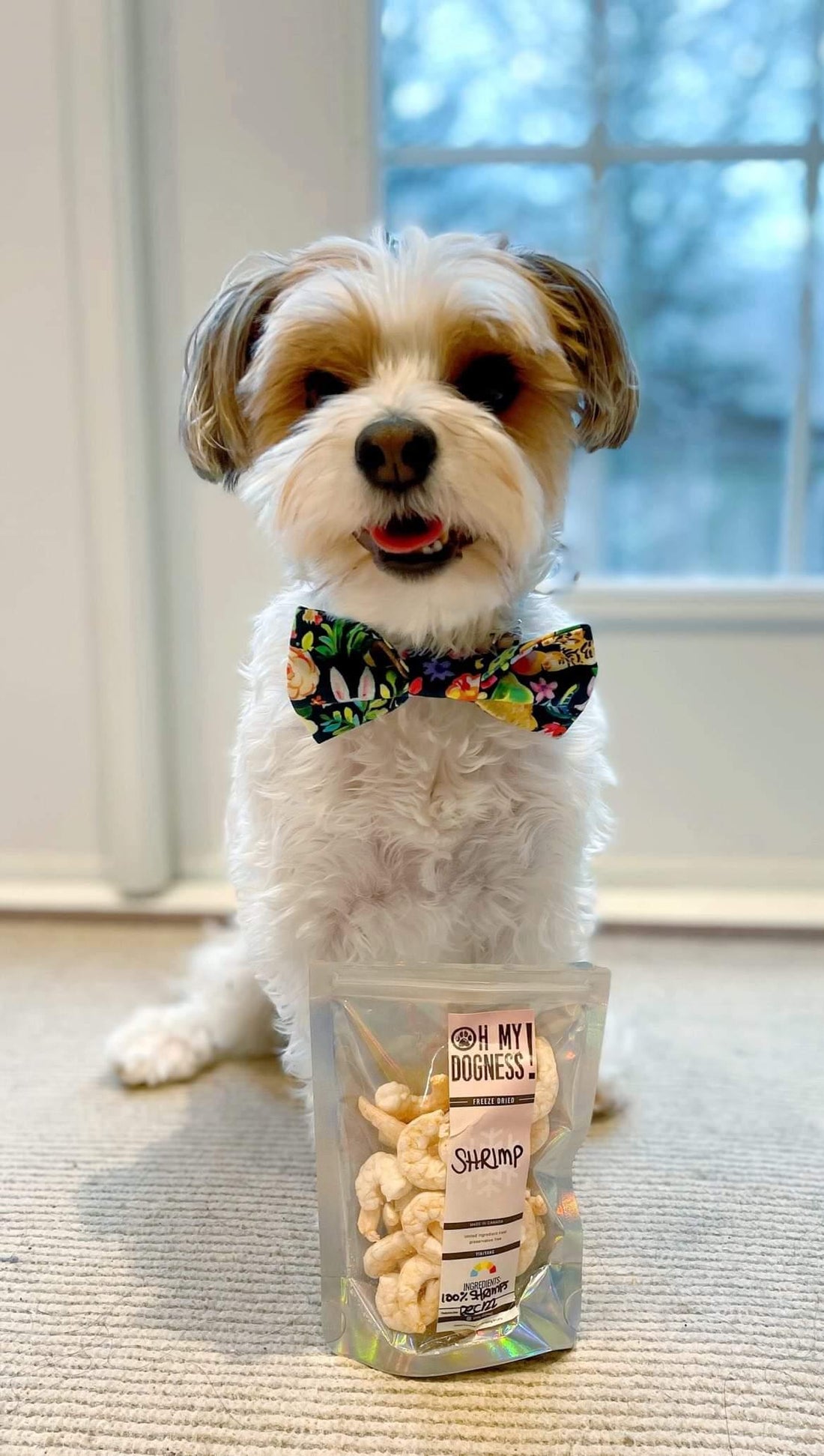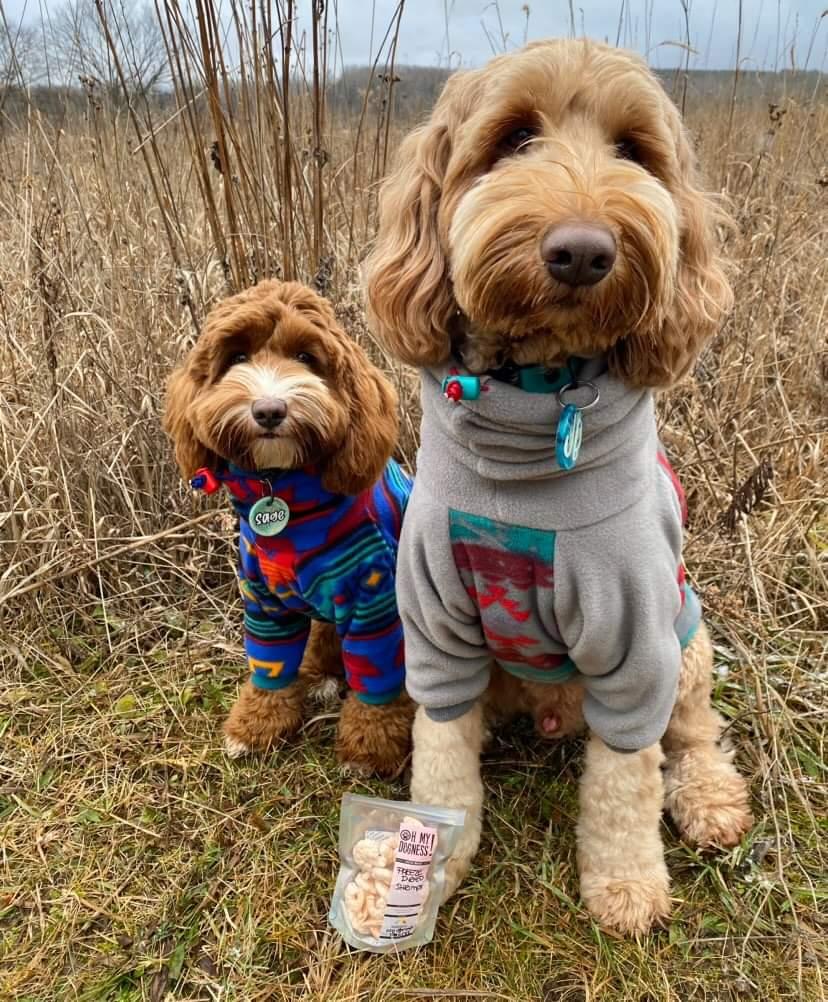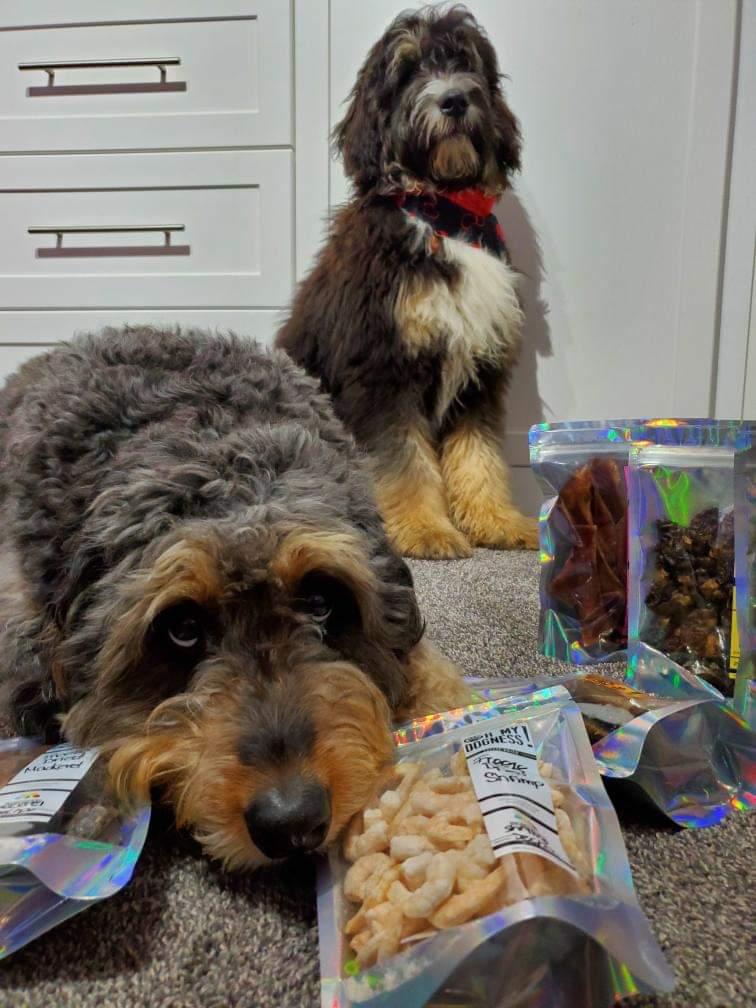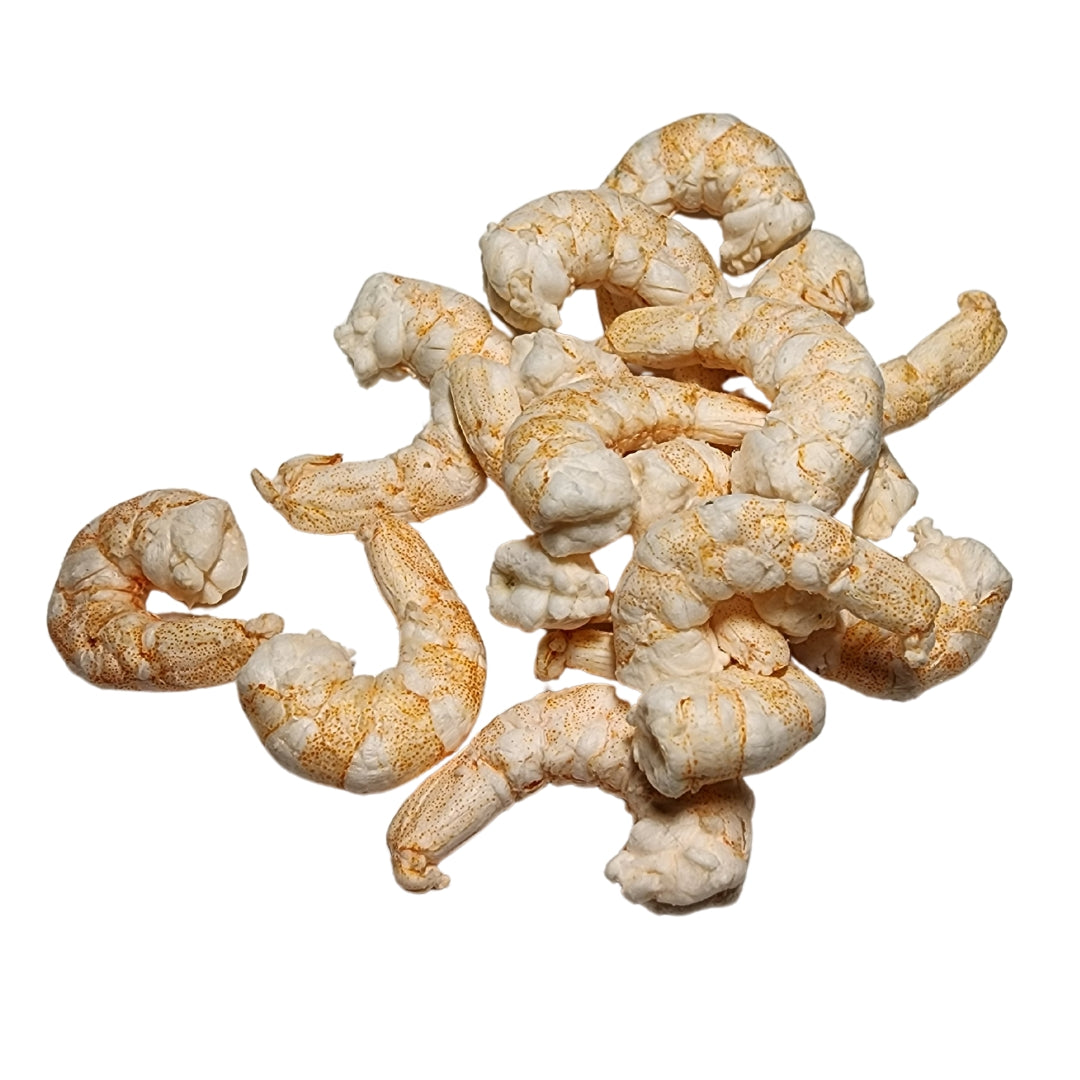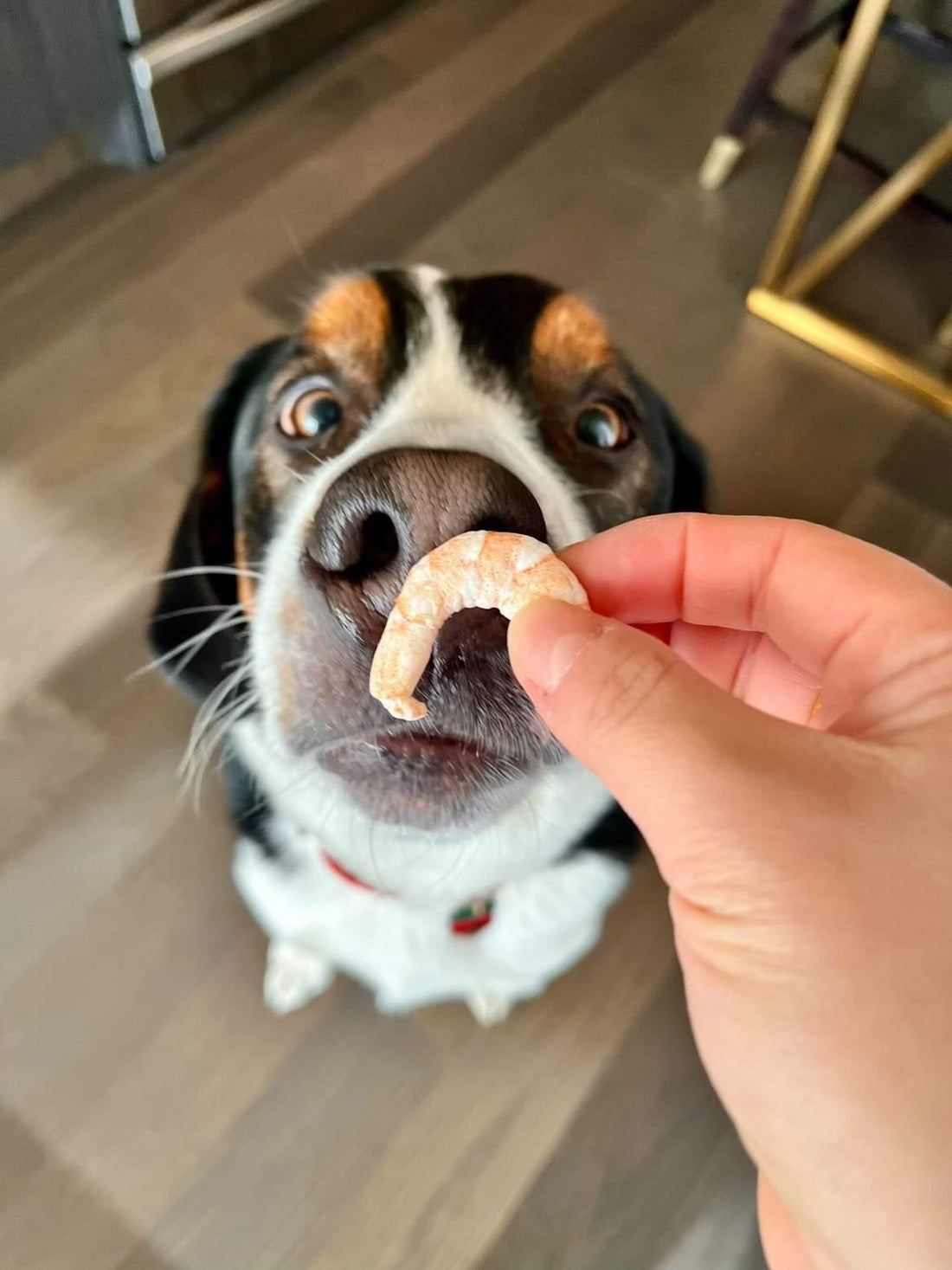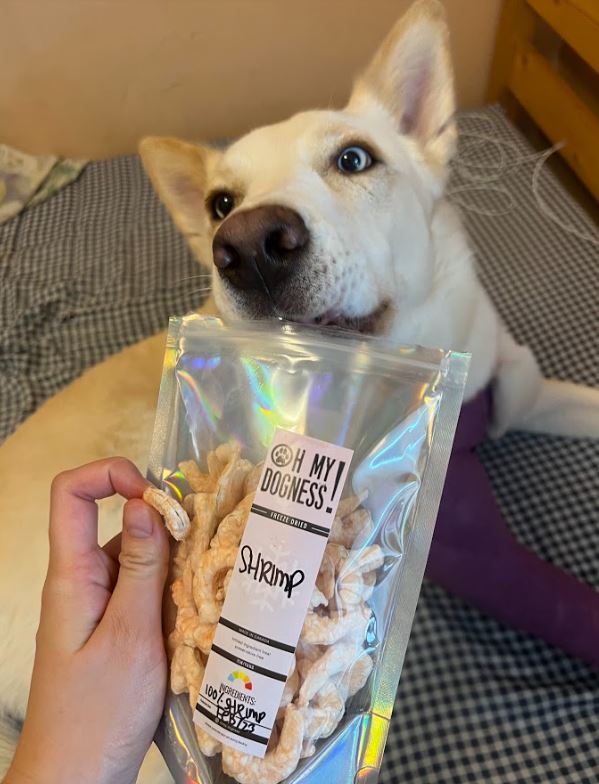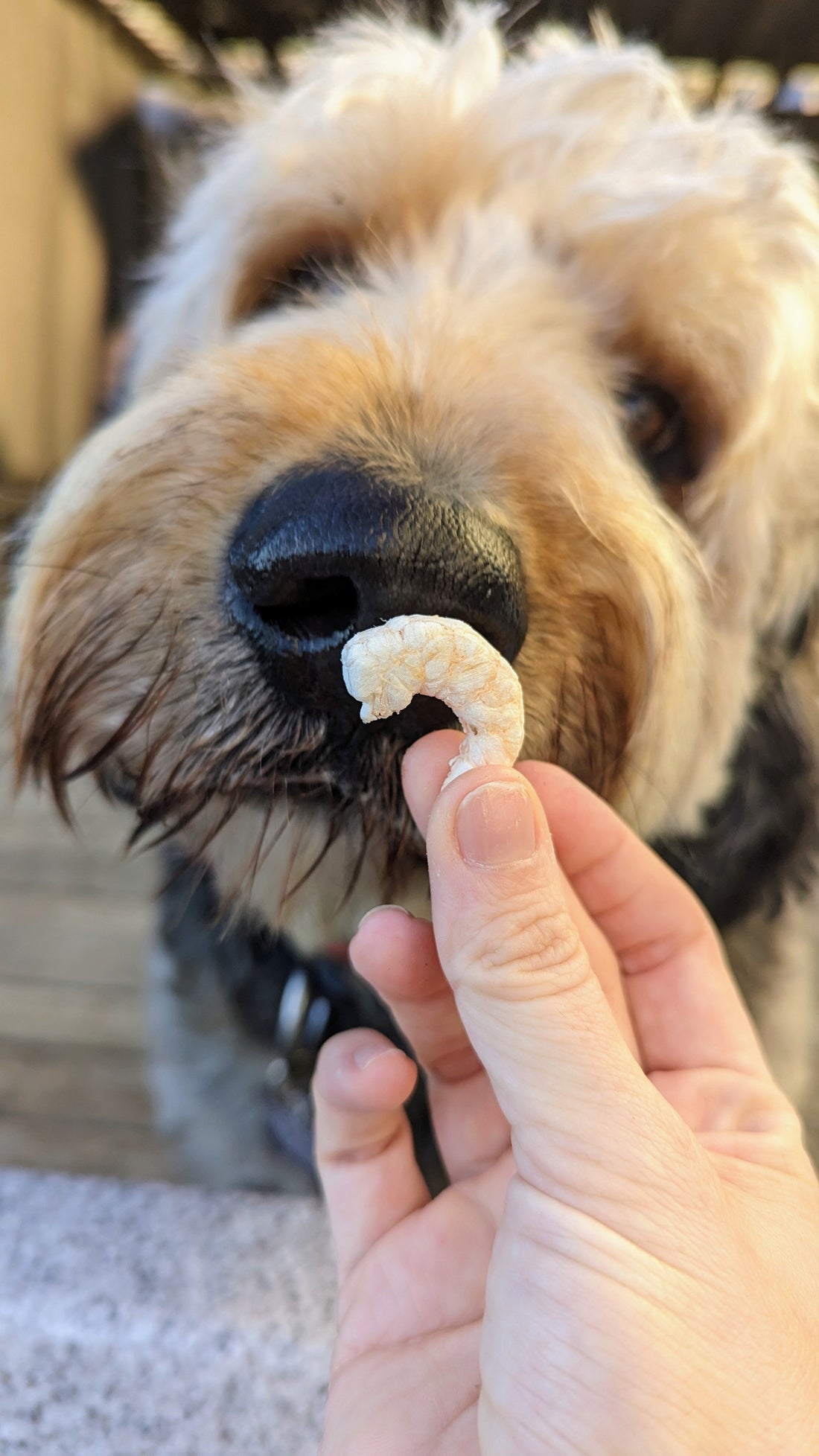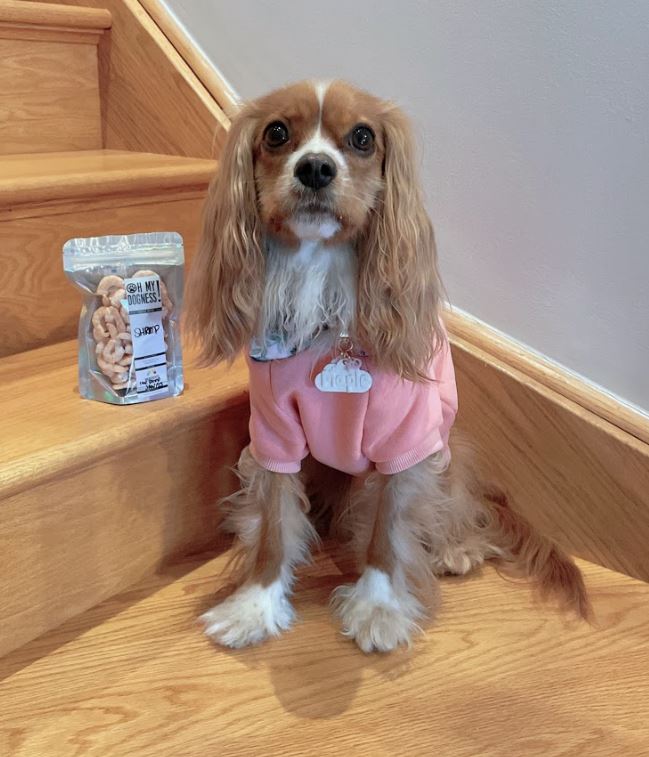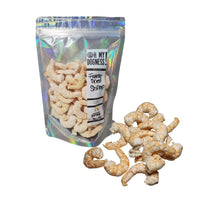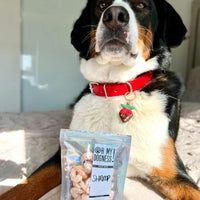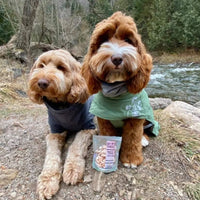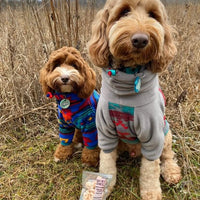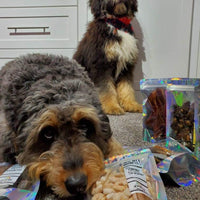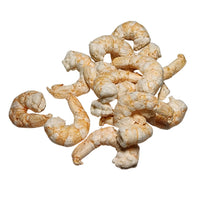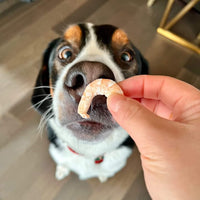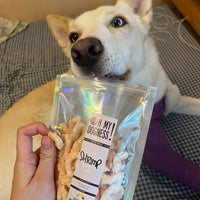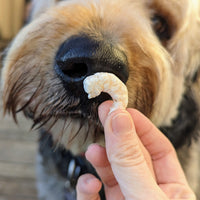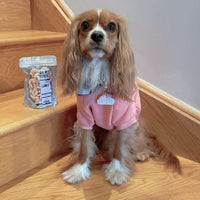 We wanted to create a treat that was both cat friendly and dog friendly. And we've done it! These freeze dried shrimps are light and airy (almost like popcorn). There is virtually no odor and such a delicious and fun treat to add to toppls, lick mats and meal time. 
Our Shrimp is sourced from the Ocean and freeze dried in Canada with Human Grade Shrimp and is high in protein with on average 1 calorie per treat. 
Our products are ideal for cats and dogs with health issues or pets that are overweight, diabetic, have allergies, gastrointestinal disorders, or are on a restricted diet. 
Feed in moderation and always test in small quantities to ensure your dog doesn't get an upset tummy. Rich in astaxanthin, glucosamine and taurine - ideal for joint health.
• freeze dried
• single ingredient
• small batch
• antibiotic/hormone free

Recommended for dogs only!

QUANTITY: 
Small bag is made with 160g of raw shrimps
Large bag is made with 350g of raw shrimps
Smell-o-Meter 

On a scale from 1 to 5 (5 being smelliest) this treat is rated as a 1/5.
• For optimal freshness, keep product in the sealed bag provided or airtight container of your choice
• Store treats in a cool, dark & dry place
• Wash hands with soap and water after handling
• Always supervise your pet when feeding
Room Temperature: 1 month
Refrigerated: 2 months
Freezer: 1 year