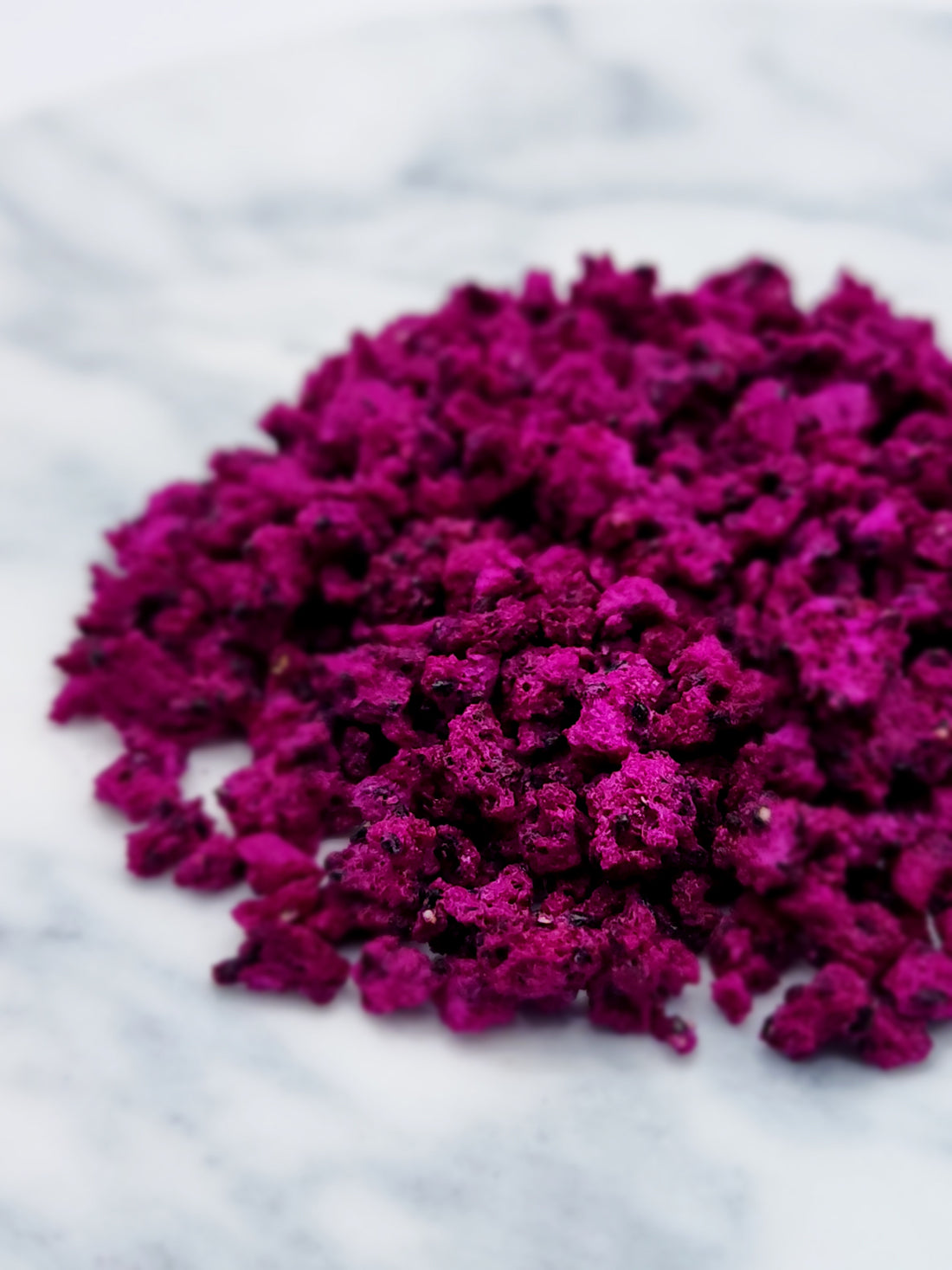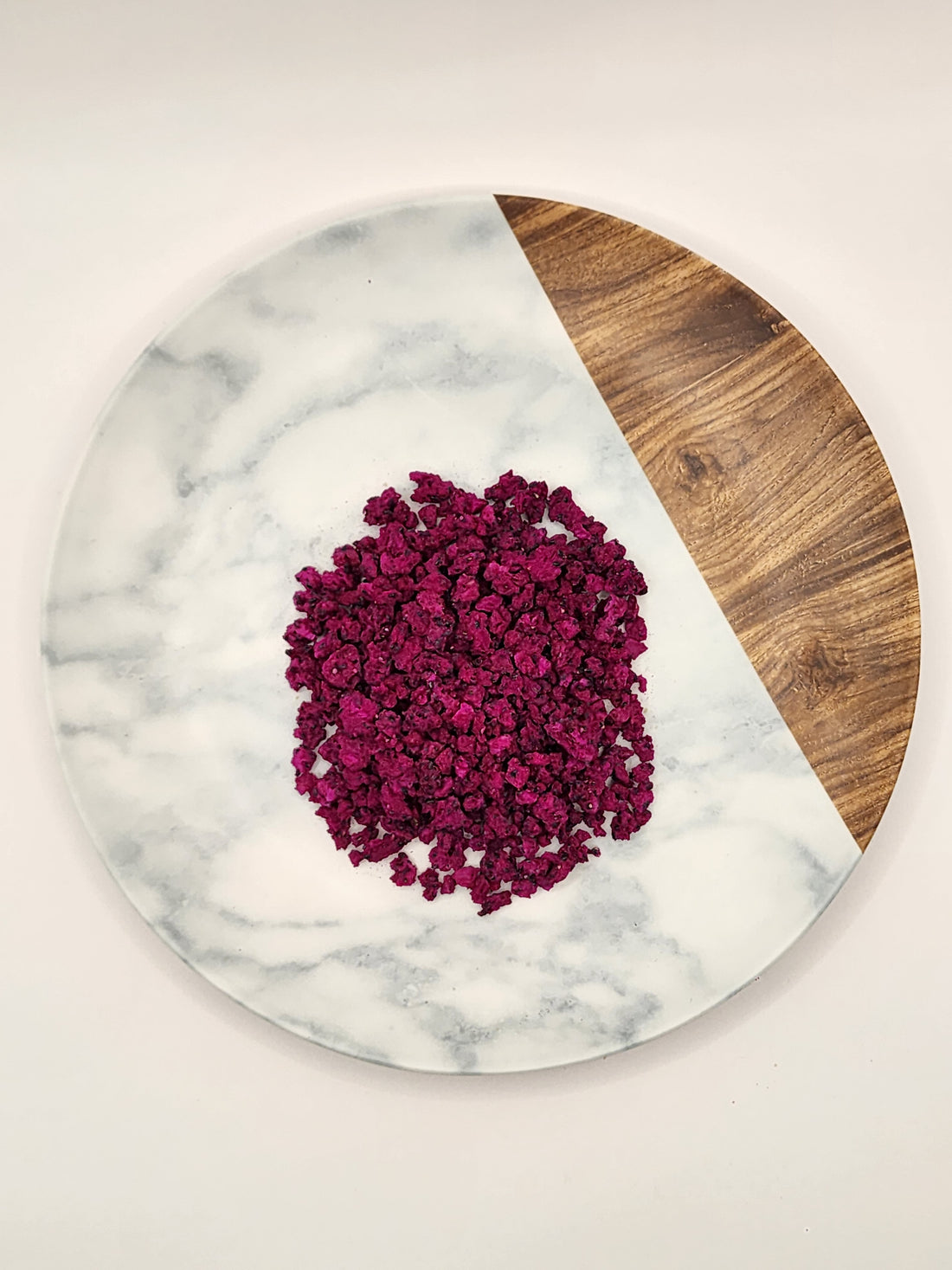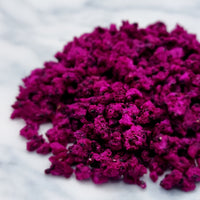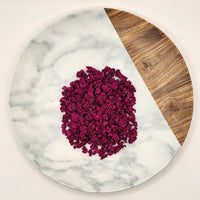 Freeze-dried Red Dragon Fruit Toppers
Introducing our Freeze-Dried Dragon Fruit for Dogs (and Humans)- a delicious and nutritious treat that's tail-waggingly good for your furry friend! Packed with a myriad of health benefits, this exotic fruit will leave your canine companion begging for more.
This treat is commercially manufactured in a human grade facility. This commercial kitchen provides ingredients to a lot of bakeries and freeze dried camping meal kits.
Please keep an airtight container as it draws moisture quickly from the air and will become soft and sticky.
The Benefits:
1. Immune Support: Dragon fruit is a rich source of antioxidants, vitamin C, and essential nutrients, helping to boost your dog's immune system and protect against free radicals.
2. Digestive Health: The natural fiber content in dragon fruit aids in promoting a healthy digestive system, easing tummy troubles and enhancing nutrient absorption.
3. Skin and Coat Care: With its abundance of vitamin E, dragon fruit helps maintain a lustrous coat and healthy skin, keeping your pup looking and feeling great.
4. Joint Support: Dragon fruit contains anti-inflammatory properties, which can provide relief to aging or active dogs with joint discomfort.
Dosage Recommendation:
We suggest giving 2-3 grams every two or three days. For best results, please mix with a liquid to rehydrate. Our recommendation is to use goat milk, bone broth, water, or kefir.  Remember, moderation is key, and it's always a good idea to consult your veterinarian before introducing new treats to your dog's diet.
 QUANTITY: 65g (equivalent to 300g raw).
Smell-o-Meter 
On a scale from 1 to 5 (5 being smelliest) this treat is rated as a 1/5.
• For optimal freshness, keep product in the sealed bag provided or airtight container of your choice
• Store treats in a cool, dark & dry place
• Wash hands with soap and water after handling
• Always supervise your pet when feeding
Room Temperature: 1 month
Refrigerated: 2 months
Freezer: 1 year