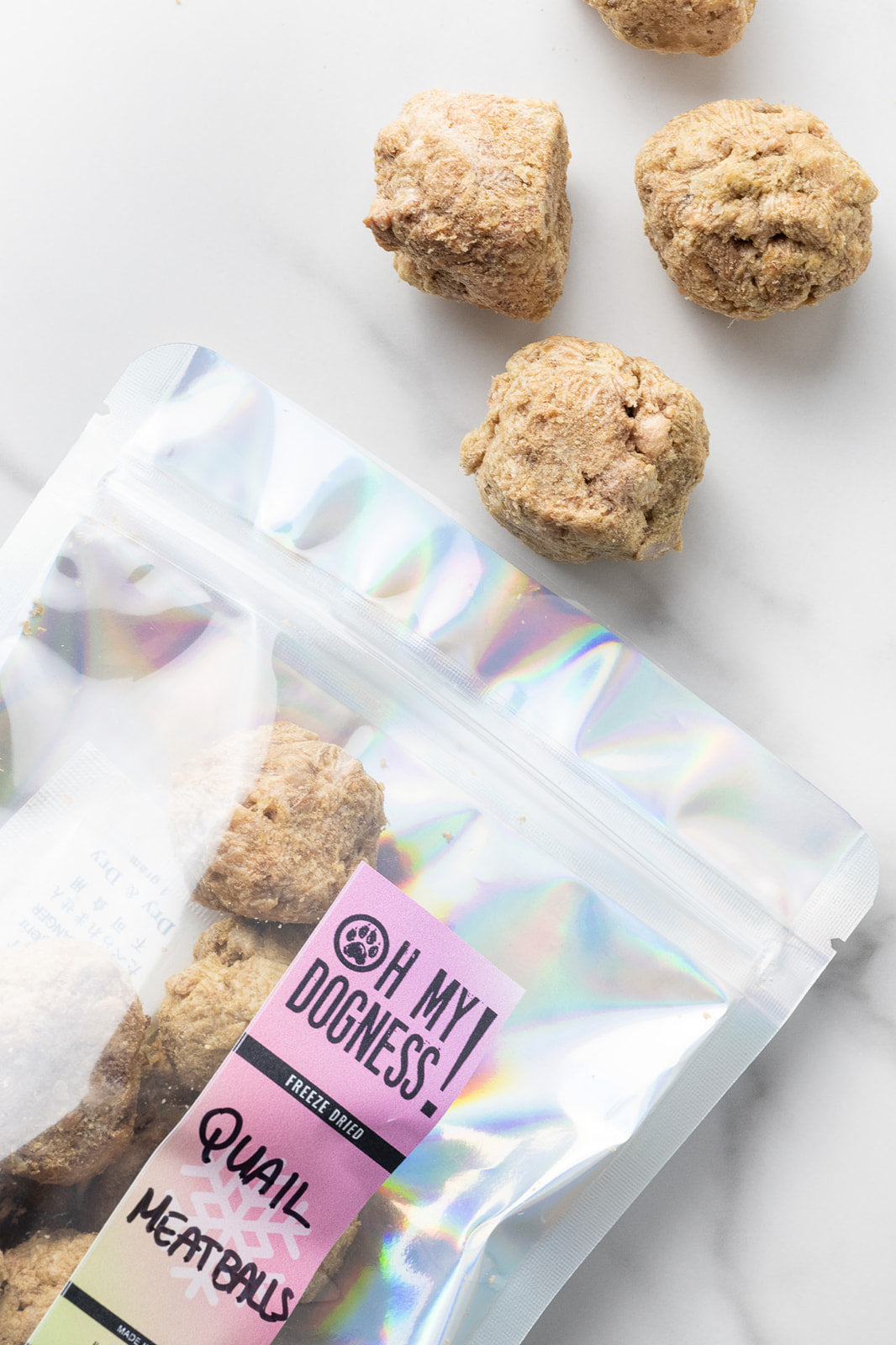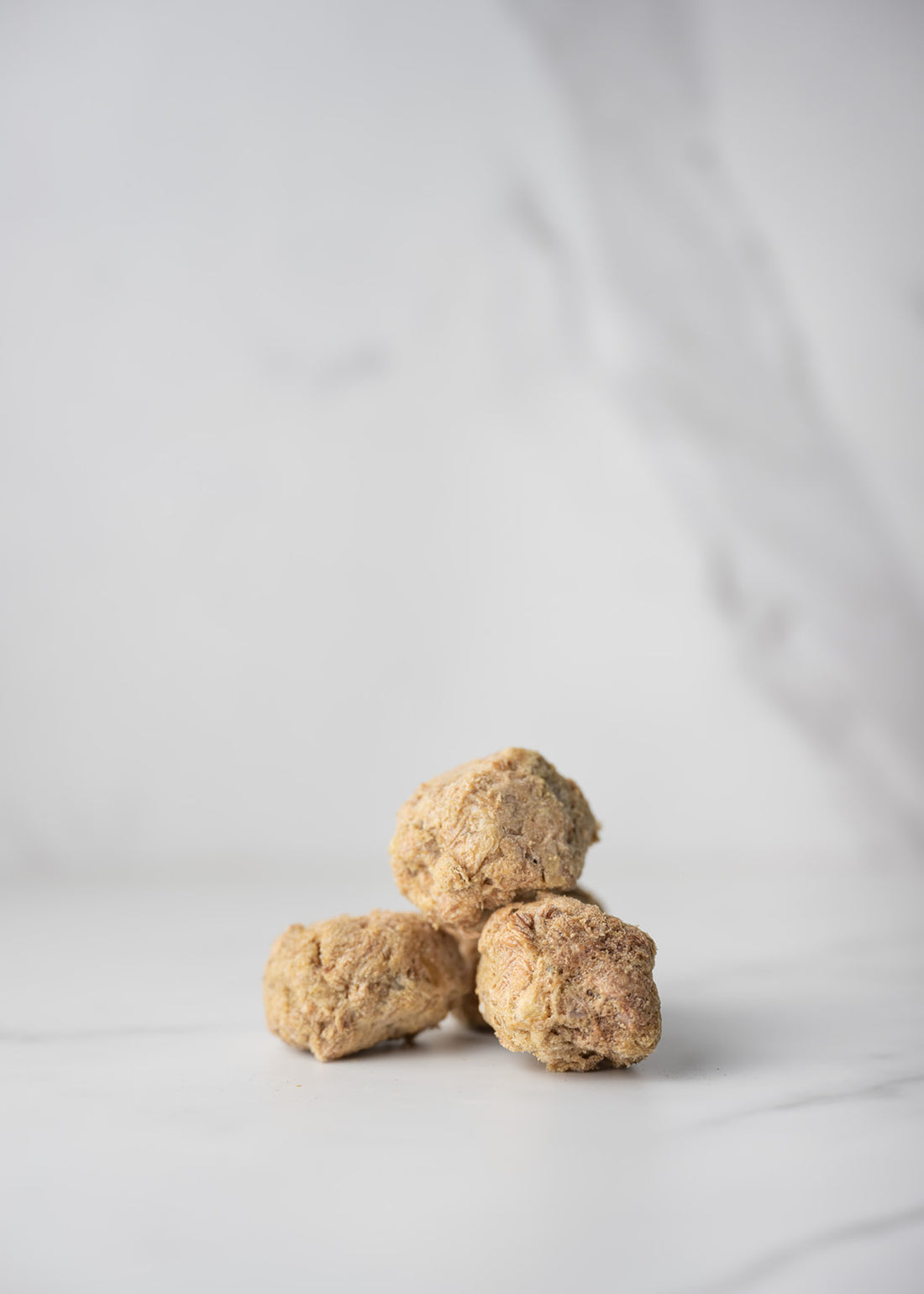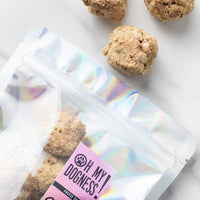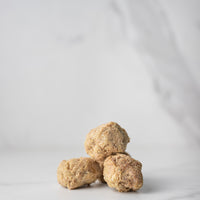 (NEW) Freeze Dried Quail Meatballs
Introducing our Freeze-Dried Ontario Quail, a premium treat delivering both exquisite taste and health benefits. Quail's protein content fosters energy and muscle growth, while B vitamins and minerals contribute to well-being. Sourced from local farms, these quail are freeze-dried to perfection, retaining vital nutrients and flavors. 
These quail meatballs are bursting with essential vitamins, minerals, and lean protein, our quail enhance overall health, support muscles, and offer energy. They are a natural glucosamine and chondroitin promote joint health, ideal for active or aging dogs. It is probably one our most digestible proteins, and suits sensitive stomachs and allergies.
Please note that this is whole ground quail (includes bones) but no feathers. 

• freeze dried
• single ingredient
• small batch
• antibiotic/hormone free

Recommended for dogs only!

QUANTITY: freeze dried weights 40g, fresh weight is 90g
Smell-o-Meter 

On a scale from 1 to 5 (5 being smelliest) this treat is rated as a 1/5.
• For optimal freshness, keep product in the sealed bag provided or airtight container of your choice
• Store treats in a cool, dark & dry place
• Wash hands with soap and water after handling
• Always supervise your pet when feeding
Room Temperature: 1 month
Refrigerated: 2 months
Freezer: 1 year