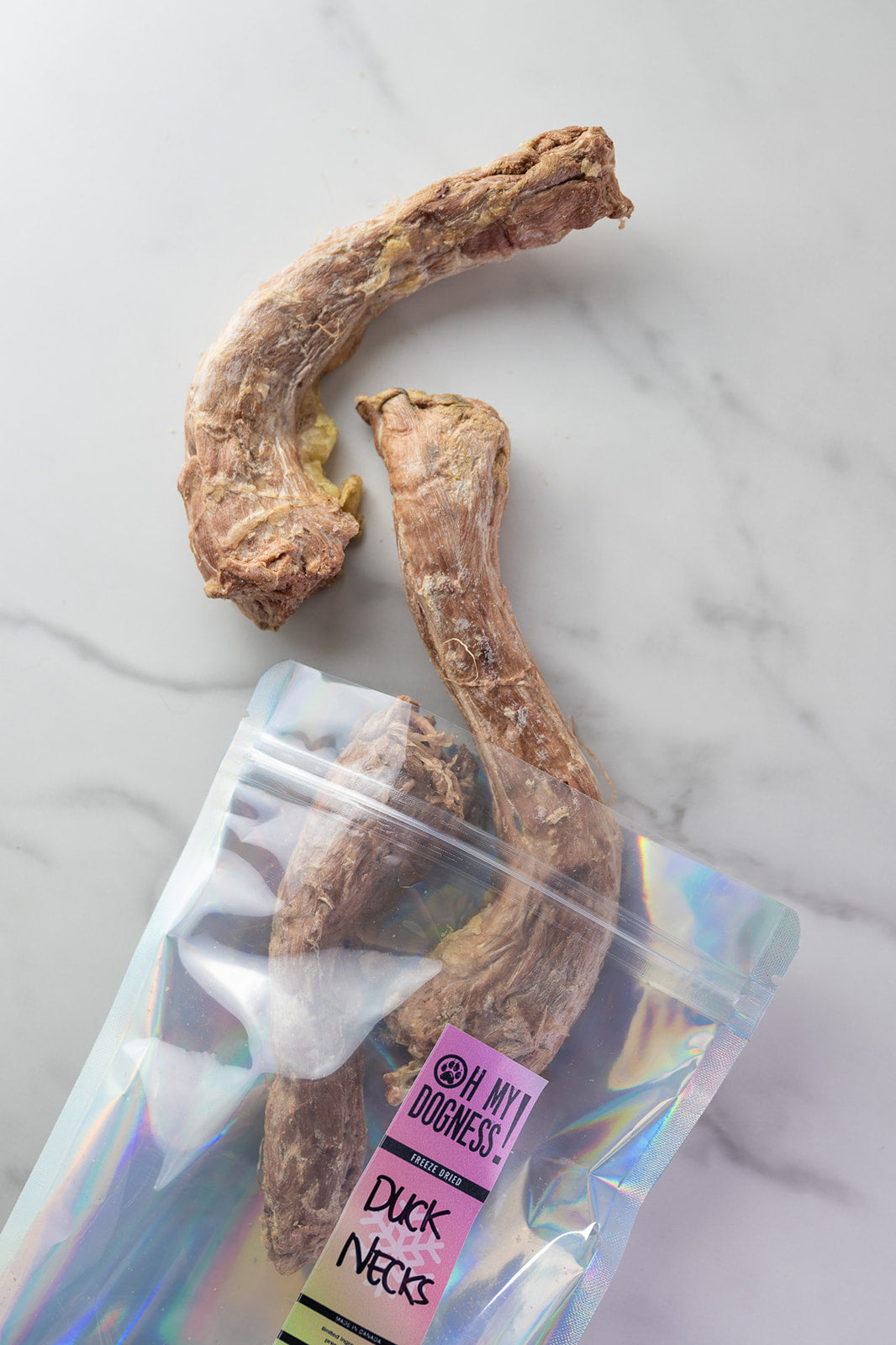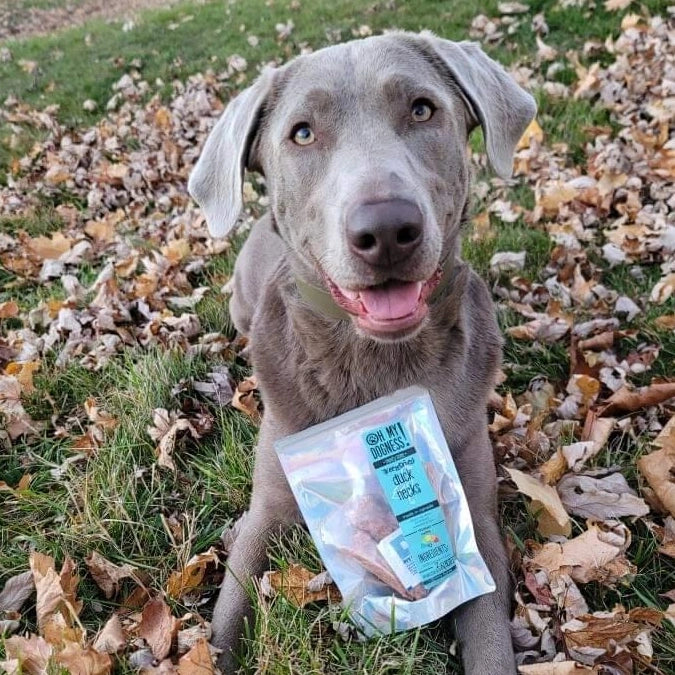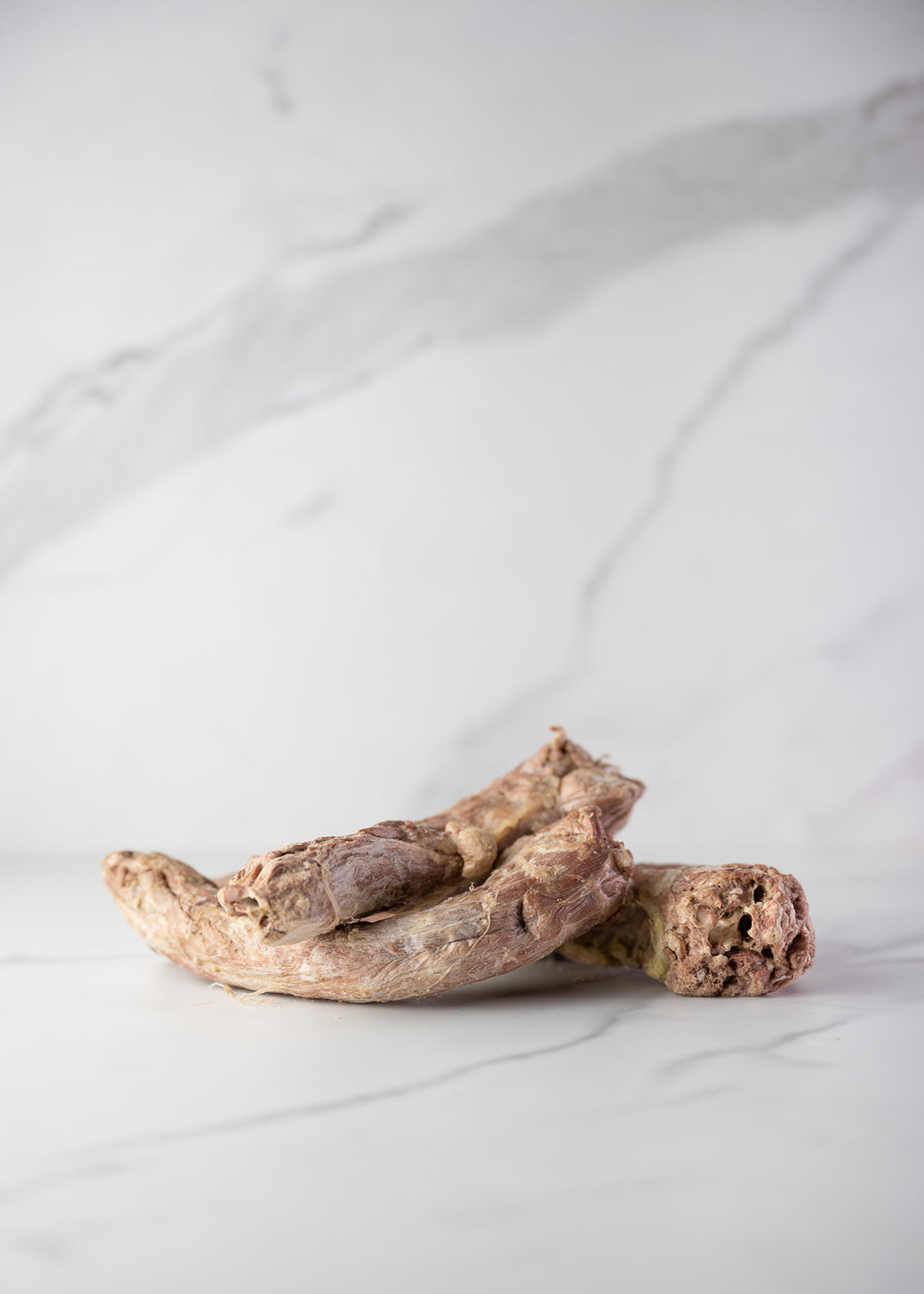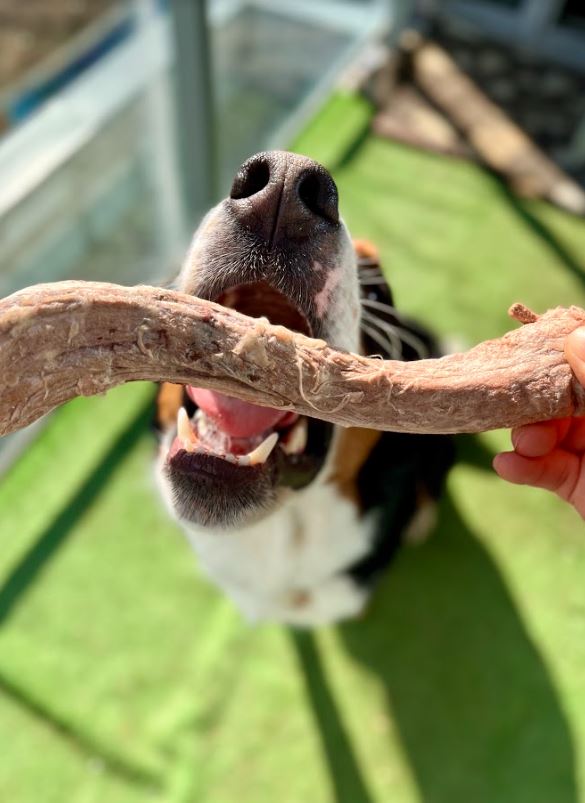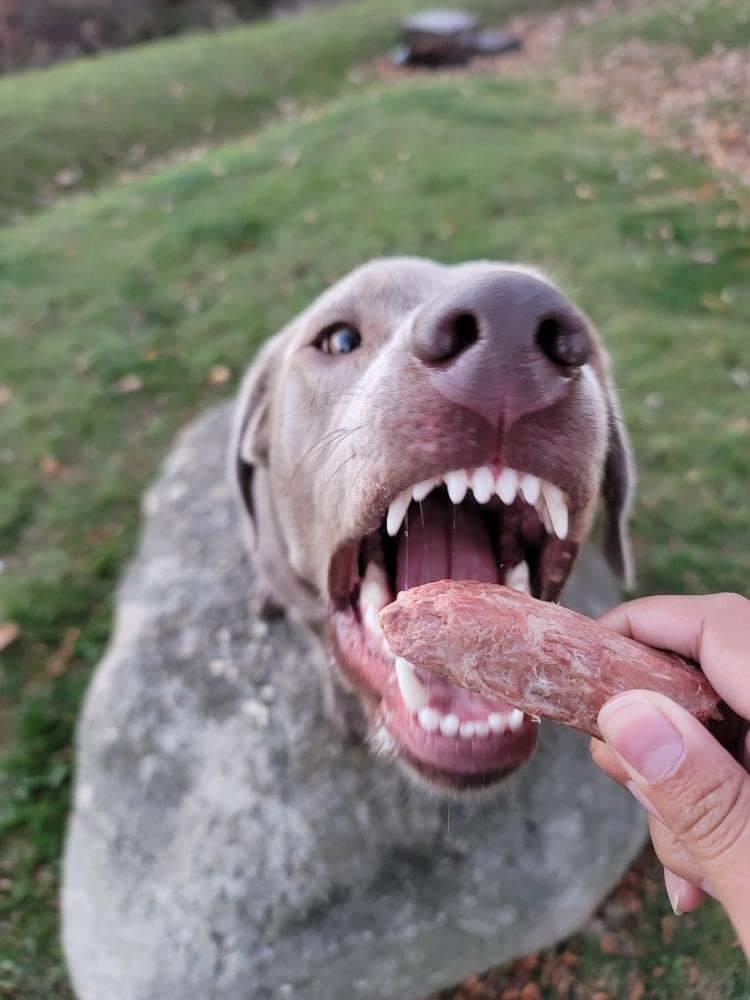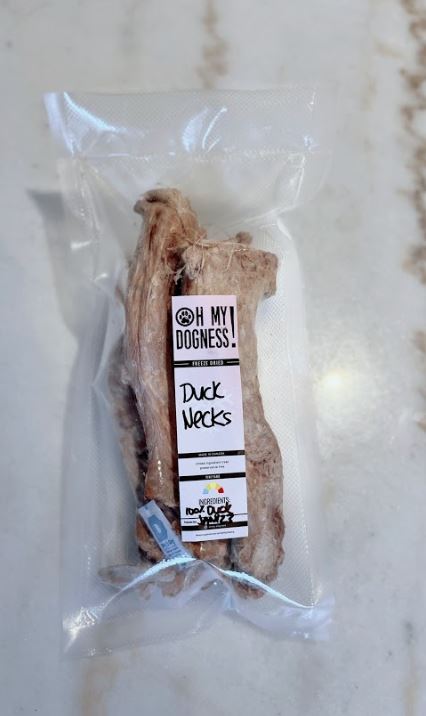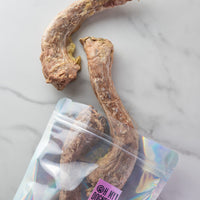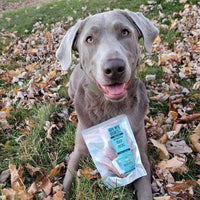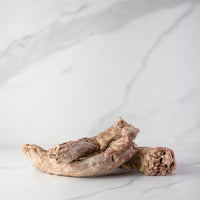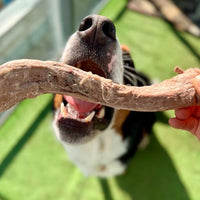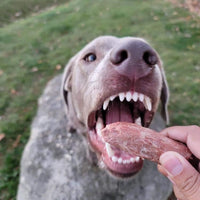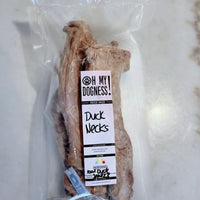 OMD freeze dried Duck necks are a delicious way to enjoy a classic chew.  These duck necks can be broken into to smaller pieces with scissors for easy portion control.
Duck necks are great for chewing to keep your dogs entertained all improving their dental health! It's a super treat filled with vitamin b, phosphorus, potassium, zinc and selenium.
Duck necks are rich in omega-3s, and full of glucosamine and chondroitin for healthy joints.
Our ducks comes from local Ontario farms and are raised without hormones or antibiotics. They make an excellent snack or as part of a meal.
They vary in size and make a great chew for keeping small dogs busy and a healthy snack for medium to large dogs. Made with no fillers like grain, corn, wheat, soy or potato.
• freeze dried 
• single ingredient
• small batch
• antibiotic/hormone free

Recommended for dogs only!

QUANTITY: 3pc, 6pc or 12 pc (each neck is about 100-120g raw weight).
Smell-o-Meter 

On a scale from 1 to 5 (5 being smelliest) this treat is rated as a 1/5.
• For optimal freshness, keep product in the sealed bag provided or airtight container of your choice
• Store treats in a cool, dark & dry place
• Wash hands with soap and water after handling
• Always supervise your pet when feeding
Room Temperature: 1 month
Refrigerated: 2 months
Freezer: 1 year