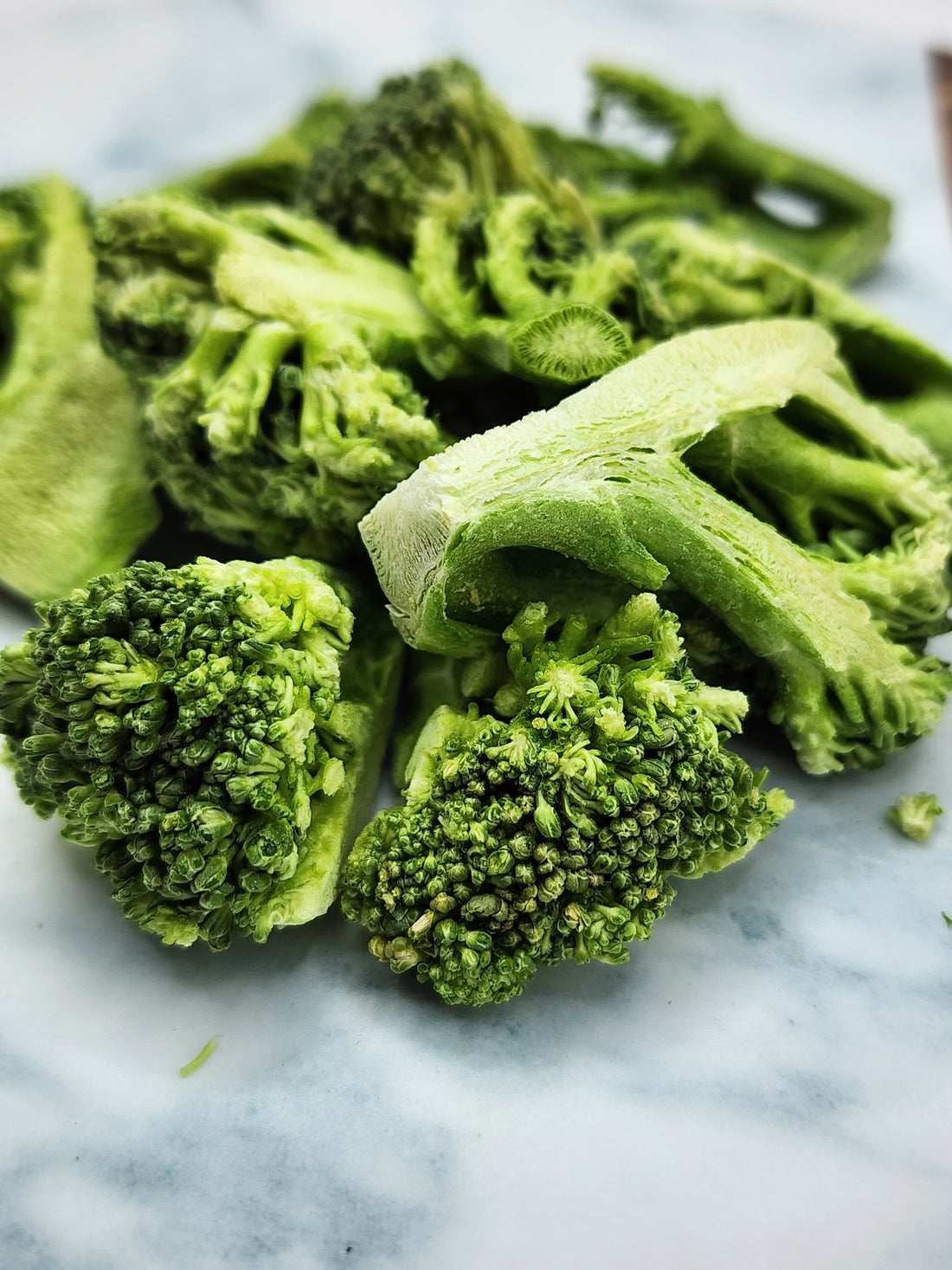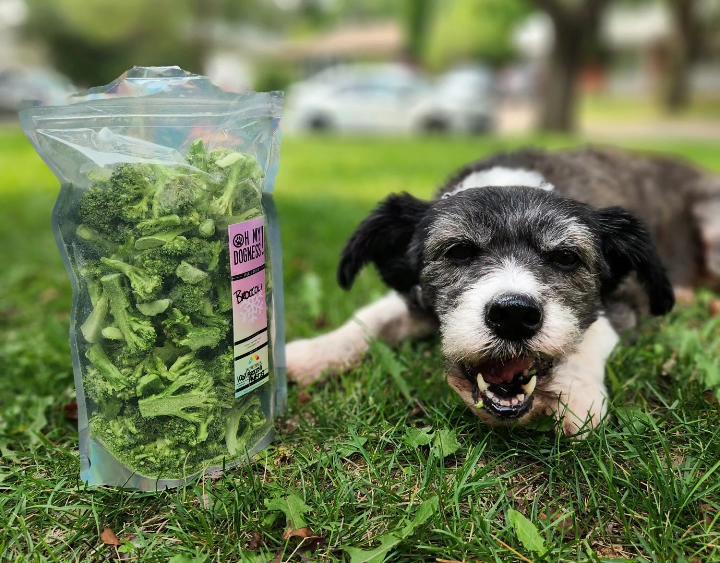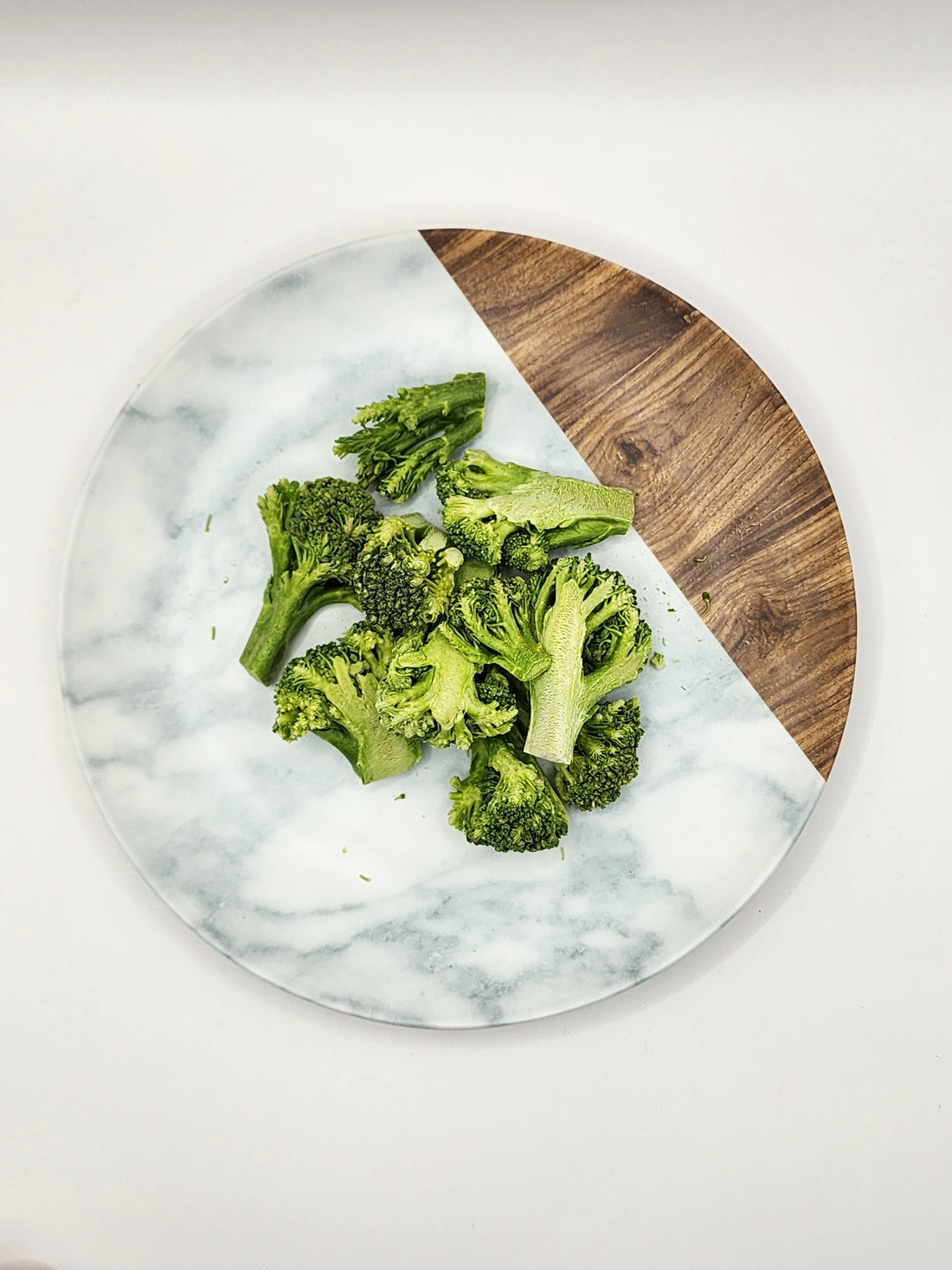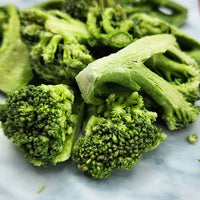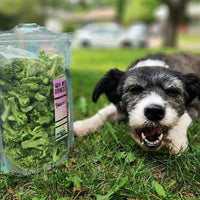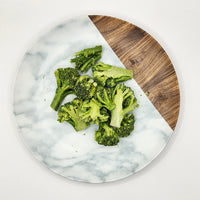 It's finally here! Freeze-Dried Broccoli for Dogs!
This is a delicious and nutritious treat that will have your furry friend barking for more! Specially prepared to retain its natural goodness, this canine-approved snack offers a plethora of health benefits.
Health Benefits:
1. Rich in Nutrients: Freeze-dried broccoli is bursting with essential vitamins and minerals like vitamin C, vitamin K, and calcium, promoting overall well-being and supporting your dog's immune system.
2. Digestive Health: The high fiber content in broccoli aids in digestion, ensuring a healthy gut and regular bowel movements for your furry companion.
3. Antioxidant Boost: Broccoli is packed with antioxidants that neutralize harmful free radicals, providing protection against cellular damage and promoting longevity.
Feeding Instructions:
For smaller breeds, offer 1 to 2 pieces of freeze-dried broccoli as a treat, and for medium to larger breeds, you can offer 2 to 4 pieces. Remember to consider the size of your dog and their dietary needs, offering these treats as part of a balanced diet.
Whether as a reward during training sessions or a wholesome snack, our Freeze-Dried Broccoli for Dogs is the perfect way to show your pup some love while providing them with a crunchy and nutrient-rich treat. Treat your furry friend to the best, and watch them wag their tail with joy!
This treat is commercially manufactured in a human grade facility. This commercial kitchen provides ingredients to a lot of bakeries and freeze dried camping meal kits.
Please keep an airtight container as it draws moisture quickly from the air and will become soft.
QUANTITY: 65g (equivalent to 220g raw).
Smell-o-Meter 
On a scale from 1 to 5 (5 being smelliest) this treat is rated as a 1/5.
• For optimal freshness, keep product in the sealed bag provided or airtight container of your choice
• Store treats in a cool, dark & dry place
• Wash hands with soap and water after handling
• Always supervise your pet when feeding
Room Temperature: 1 month
Refrigerated: 2 months
Freezer: 1 year