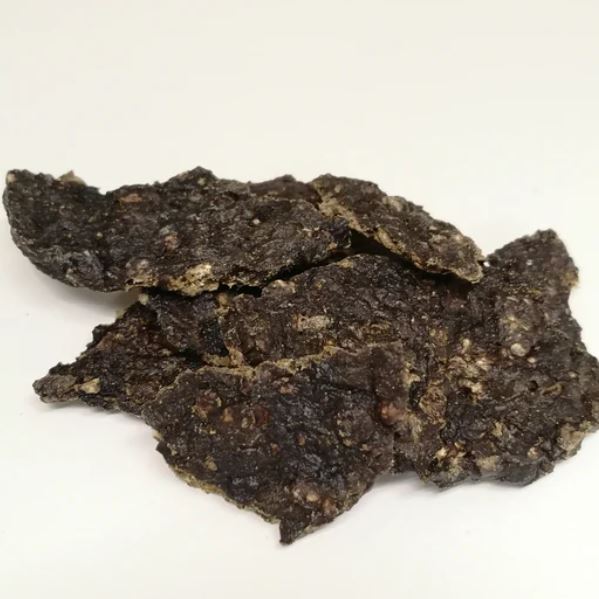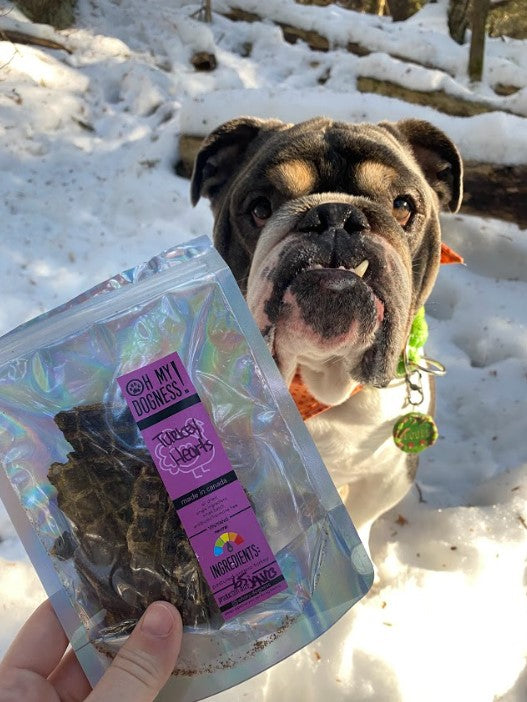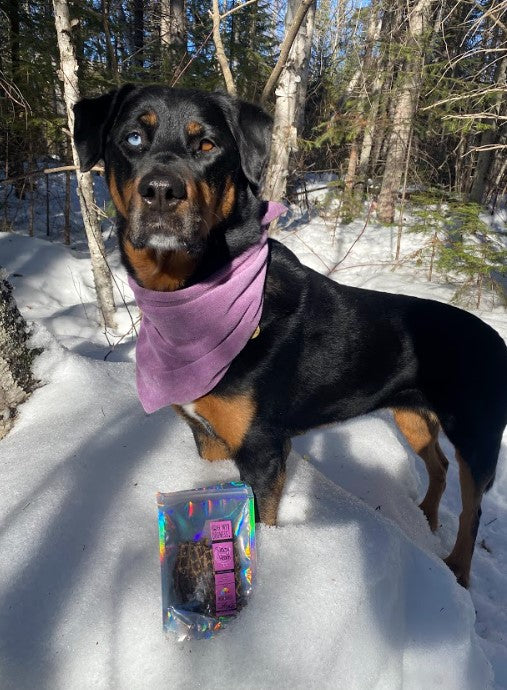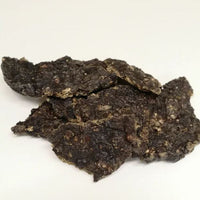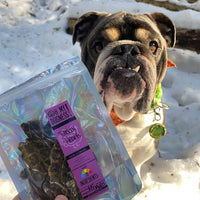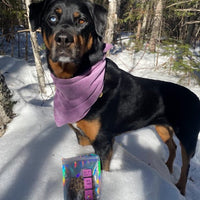 Our clients have spoken and preferred our ground turkey heart treats over the whole/halved dried  turkey hearts. They make for easier training because they are easier to break into bite sized pieces. Don't worry, they aren't that messy. These treats are dried extra crunchy so your pups will enjoy it just as much as our halved turkey hearts. Our turkey is sourced from Canadian farms, and pasture raised without antibiotics or hormones - a great alternative for pets with allergies to chicken. Dried low and slow, turkey hearts naturally have high levels of bioavailable taurine essential for cats, ferrets and dogs!

• air dried
• single ingredient
• small batch
• antibiotic/hormone free

Recommended for dogs, cats and ferrets!

QUANTITY: 65g, 120g, 1lb and 3lbs
Guaranteed Analysis: 

Crude Protein: 75% Min.
Crude Fat: 10% Min.
Crude fibre: 0.1% Max.
Moisture: 8% Max. 
Smell-o-Meter 

On a scale from 1 to 5 (5 being smelliest) this treat is rated as a 1/5.
• For optimal freshness, keep product in the sealed bag provided or airtight container of your choice
• Store treats in a cool, dark & dry place
• Wash hands with soap and water after handling
• Always supervise your pet when feeding
Room Temperature: 1 month
Refrigerated: 2 months
Freezer: 1 year