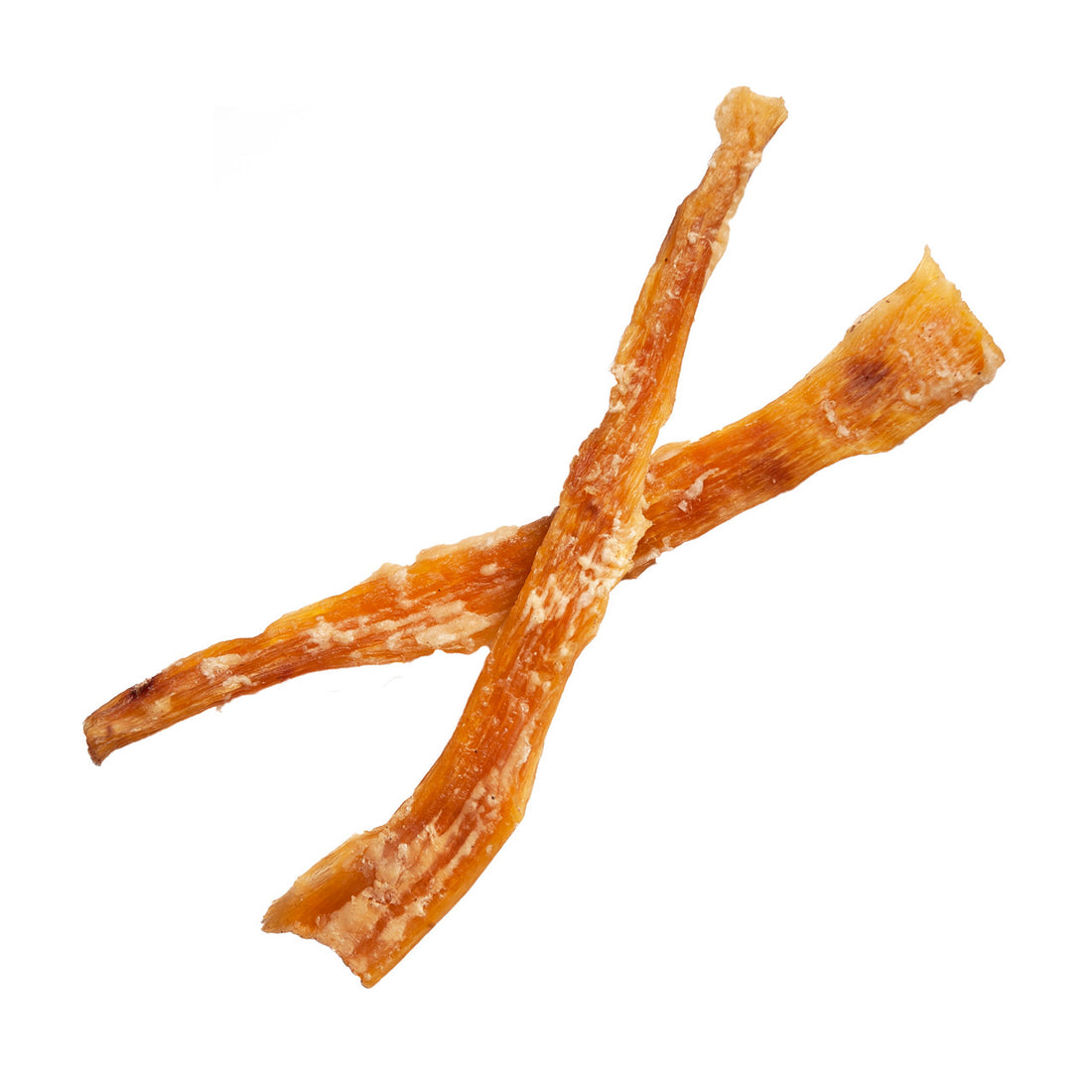 (NEW) 10-12" Inch Beef Backstrap
Our Beef Bully Backstraps are our one of our most popular chews. They are made from all natural sources (Made from free-range, grass fed cattle) and deliver a long-lasting chew that's healthy, won't splinter like cooked bones can, and most canines love them! These chews promotes healthy teeth and gums and are perfect for large dogs.

• air dried
• single ingredient
• small batch
• antibiotic/hormone free

Recommended for dogs of all sizes. 

SIZE: 10-12 inch JUMBO Beef Bully Chew

Caution: Supervise use. Excessive use of this product may cause gastric upset. Recommended size is slightly larger than your pet's mouth. Discard any smaller pieces that could be swallowed by your pet, as small pieces can cause choking, gastric upset, or blockage. When your pet has chewed the item to a point of being soft, remove it and substitute another.

Guaranteed Analysis
Crude Protein : 80% Min.
Crude Fat: 1% Min.
Crude Fiber: 2% Max.
Moisture: 15% Max.
Smell-o-Meter 

On a scale from 1 to 5 (5 being smelliest) this treat is rated as a 1/5.
• For optimal freshness, keep product in the sealed bag provided or airtight container of your choice
• Store treats in a cool, dark & dry place
• Wash hands with soap and water after handling
• Always supervise your pet when feeding
Room Temperature: 1 month
Refrigerated: 2 months
Freezer: 1 year