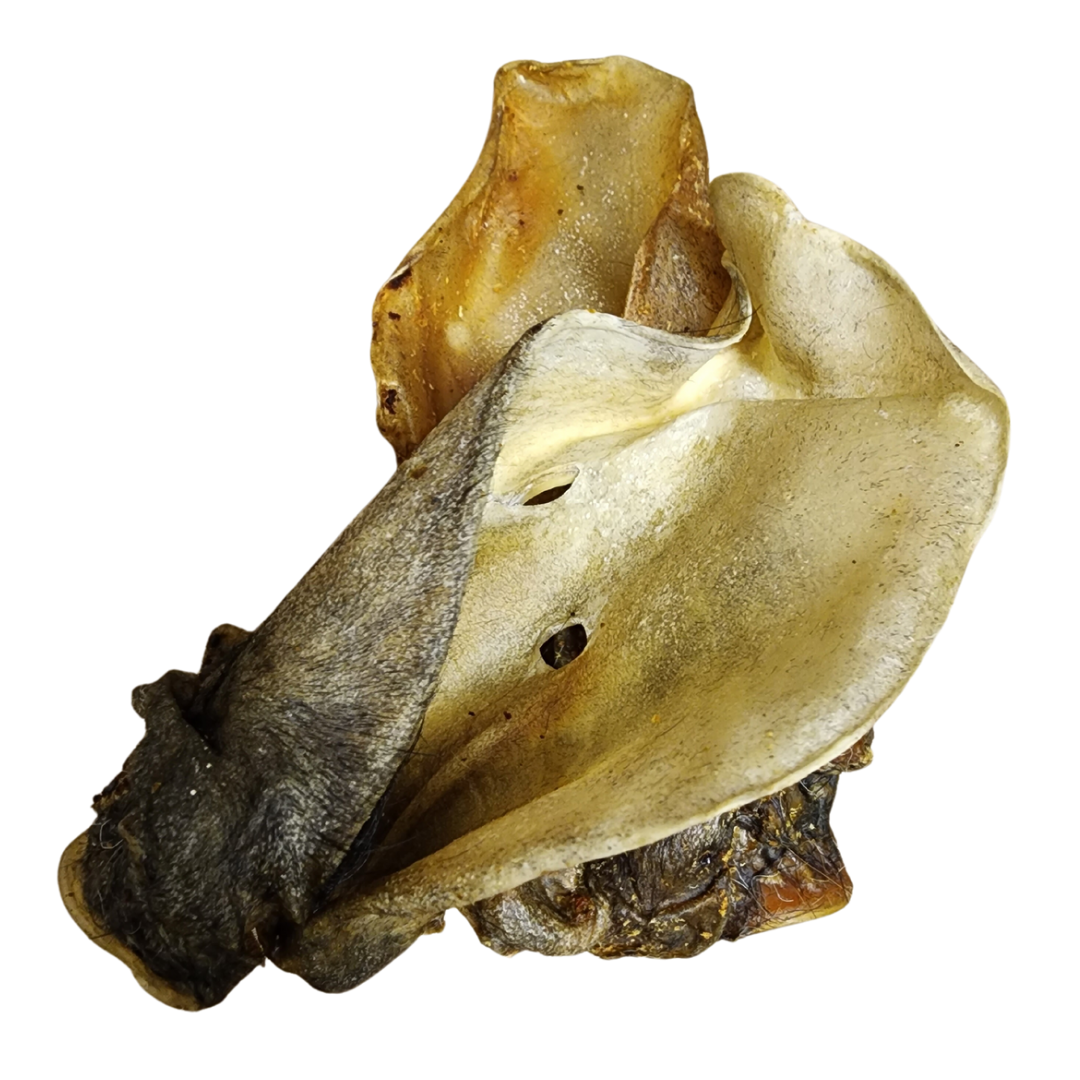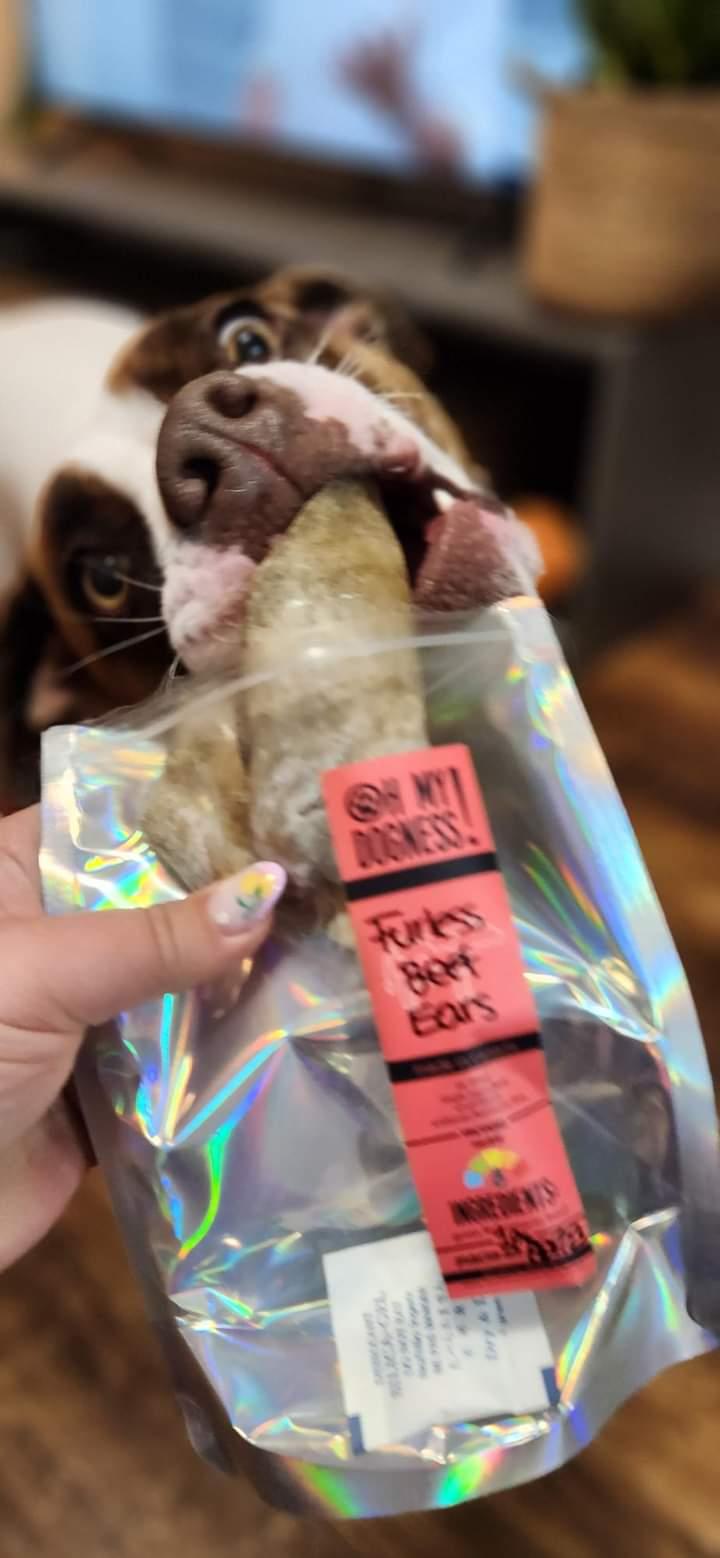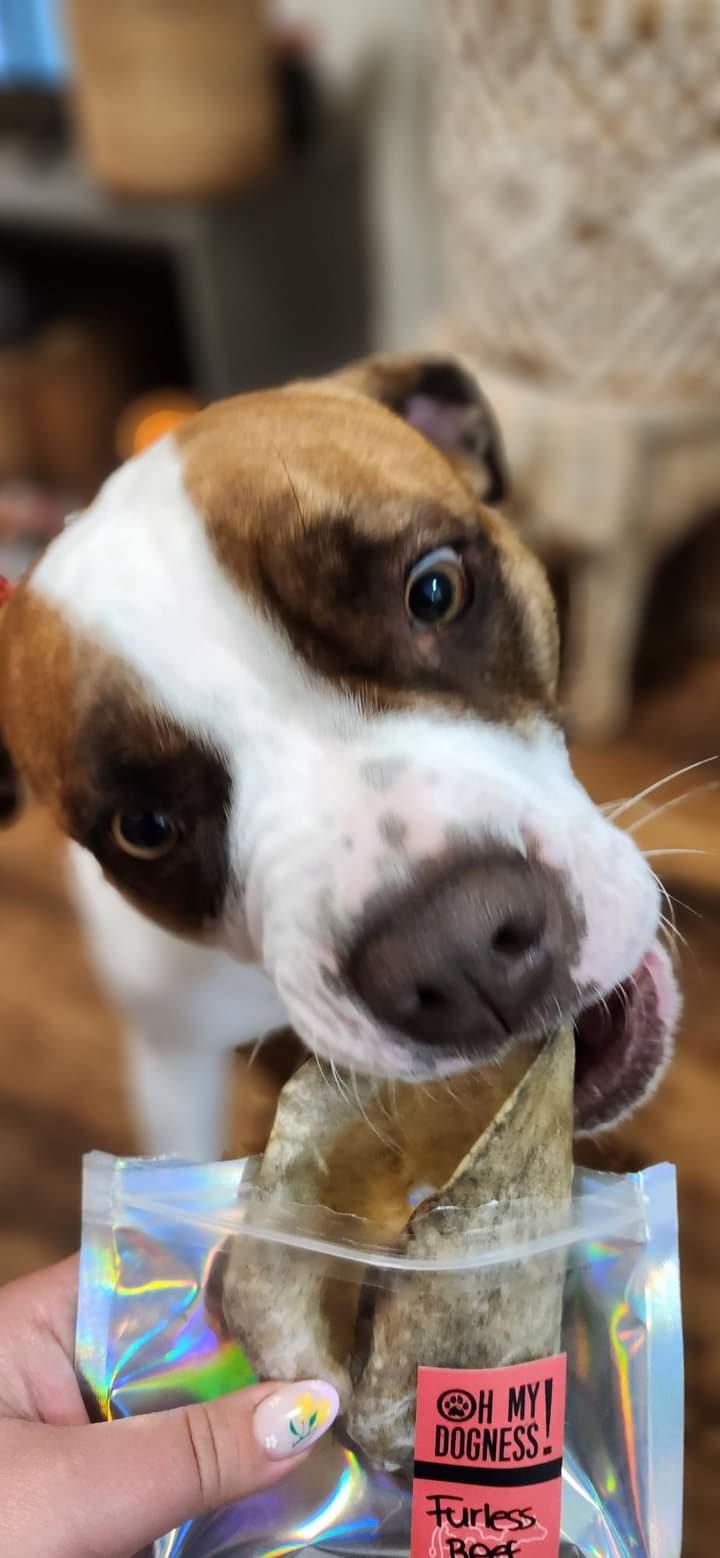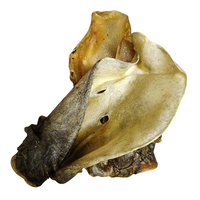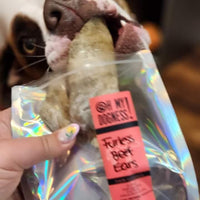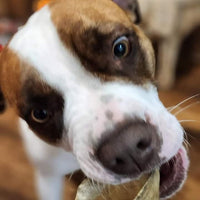 A unique treat for your dog to try! Our cows are pasture raised without antibiotics or hormones. Perfect for small to medium breed dogs. These are a delicious chew, guaranteed to keep your pup busy!
These treats are definitely a labour of love. We've been getting a lot of requests for it and this is how we do it. We fill a pot with water and bring it to a boil. Place the ears in the boiling water and let them simmer for approximately 10-15 minutes. After blanching, we use a sharp knife to trim and remove the fur from the surface of the ears. 
These treats vary in size and are about 15-20cm long - fur colour will also vary.

• air dried
• single ingredient
• small batch
• antibiotic/hormone free

Recommended for dogs only!

QUANTITY:
1 piece
Smell-o-Meter 

On a scale from 1 to 5 (5 being smelliest) this treat is rated as a 3/5.
• For optimal freshness, keep product in the sealed bag provided or airtight container of your choice
• Store treats in a cool, dark & dry place
• Wash hands with soap and water after handling
• Always supervise your pet when feeding
Room Temperature: 1 month
Refrigerated: 2 months
Freezer: 1 year