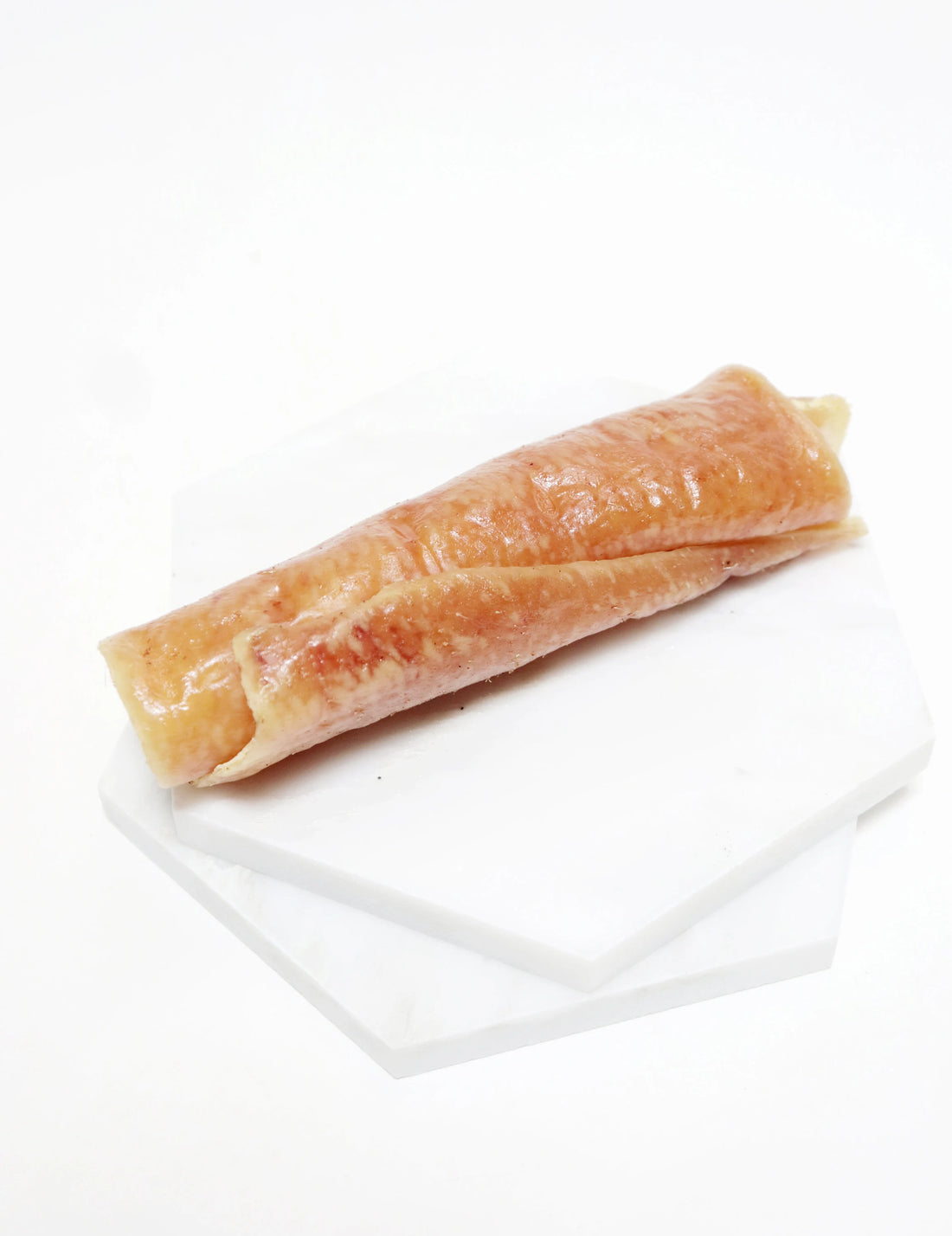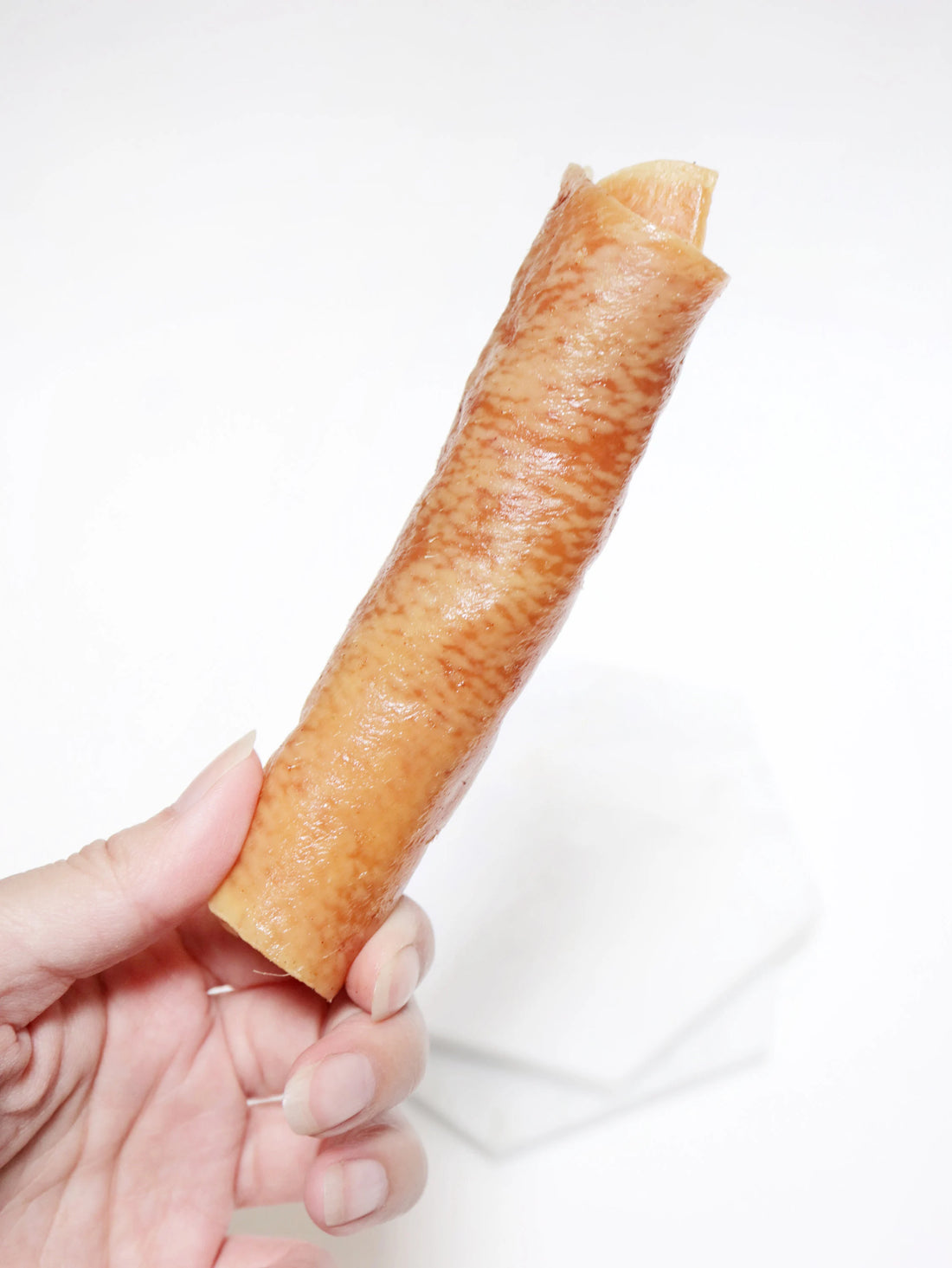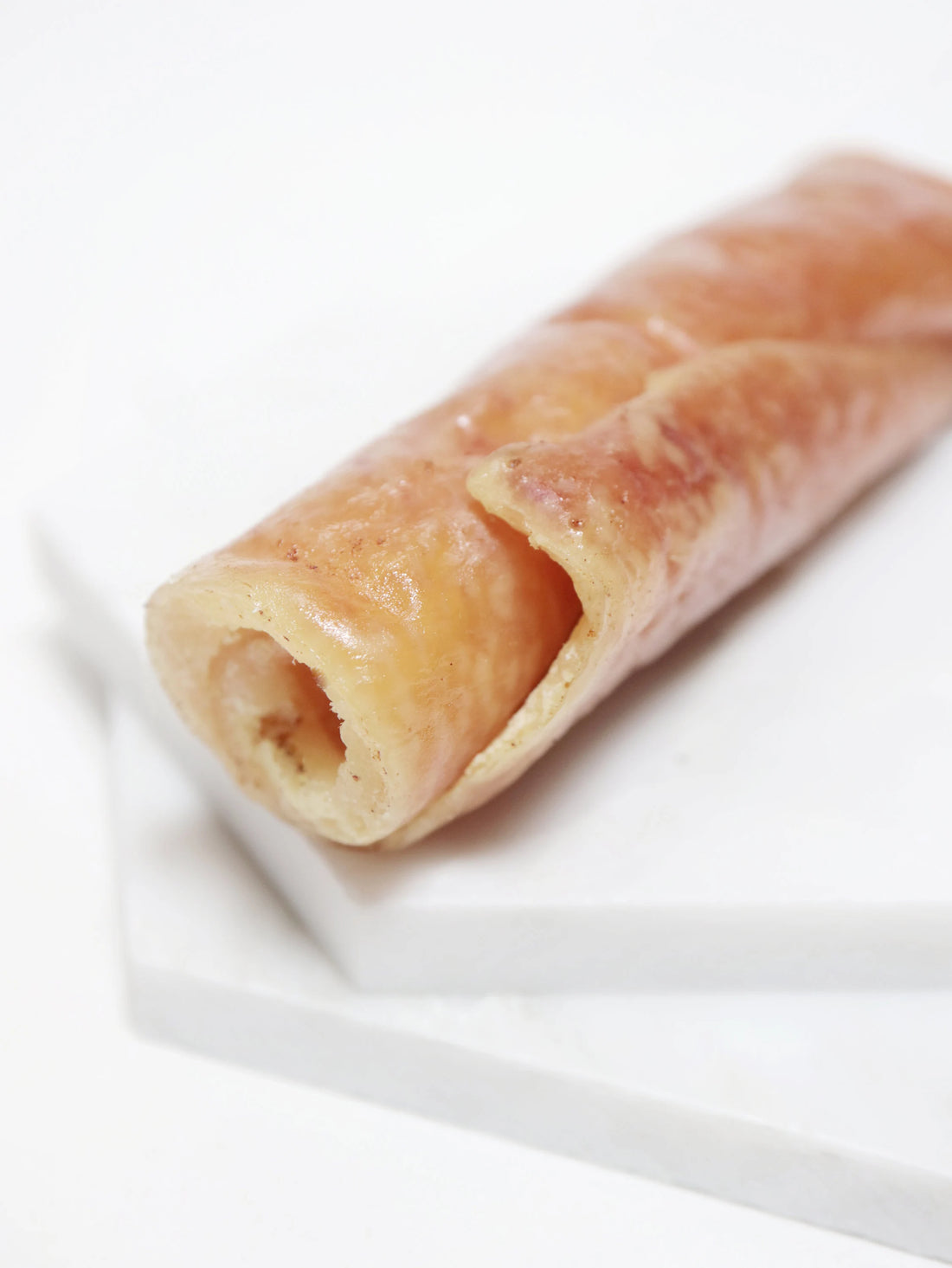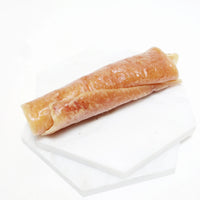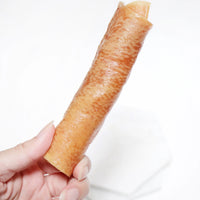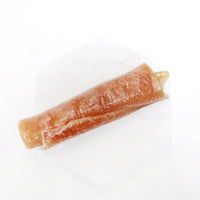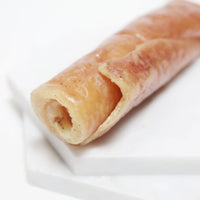 Our pork rolls are made in Canada from locally sourced Canadian pork, no antibiotics, hormones, or preservatives. The chews are medium in toughness and are boneless making them well suited for puppies to gnaw on especially when they are teething and mouthing (biting) things they are not supposed to. Chewing the tough pork skin grinds off the plaque building on the teeth and helps to clean your puppy's gums and teeth.

Worried about the excess fat? Our pork skin chews contains mostly skin. The thin layer of fat remaining is melted away during the air drying process.

Unlike synthetic nylon chews (which is not digestible at all) and rawhide (which is hardly digestible), pork skin chews are almost fully digested (~90%) after 24 hours in your dog's stomach. In fact, in just 6 hours, pork skin chews were already 55% digested in your dog's tummy while rawhide was only 7.6% digested.

• dehydrated
• single ingredient
• small batch
• antibiotic/hormone free

QUANTITY: 3 rolls
Thin rolls range between 4 to 6 inches
or 7-9 inches thick roll 
or  5 inches by 2 inches (flatter roll) 

GUARANTEED ANALYSIS:
Crude Protein (min) 42%
Crude Fat (min) 15%
Crude Fiber (max) 2%
Moisture (max) 9%

ADVICE FOR USE:
If your pet is unaccustomed to his product, serve in a limited amount initially. This product may stain. Use in a stain-resistant area. Wash hands with soap and warm water after handling.

This is recommended for dogs over 12 weeks old. We also recommend limiting this treat to once per week for small dogs and 1-3 times per week for medium-large sized dogs. If you have questions regarding how much you can feed your dog, we would recommend you speak to your vet for a more personalized recommendation.

CAUTION: Supervise use. Excessive use of this product may cause gastric upset. Recommended size is slightly larger than your pet's mouth. Discard any smaller pieces that could be swallowed by your pet, as small pieces can cause choking, gastric upset, or blockage. When your pet has chewed the item to a point of being soft, remove it and substitute another.
Smell-o-Meter 
On a scale from 1 to 5 (5 being smelliest) this treat is rated as a 4/5.
• For optimal freshness, keep product in the sealed bag provided or airtight container of your choice
• Store treats in a cool, dark & dry place
• Wash hands with soap and water after handling
• Always supervise your pet when feeding
Room Temperature: 1 month
Refrigerated: 2 months
Freezer: 1 year