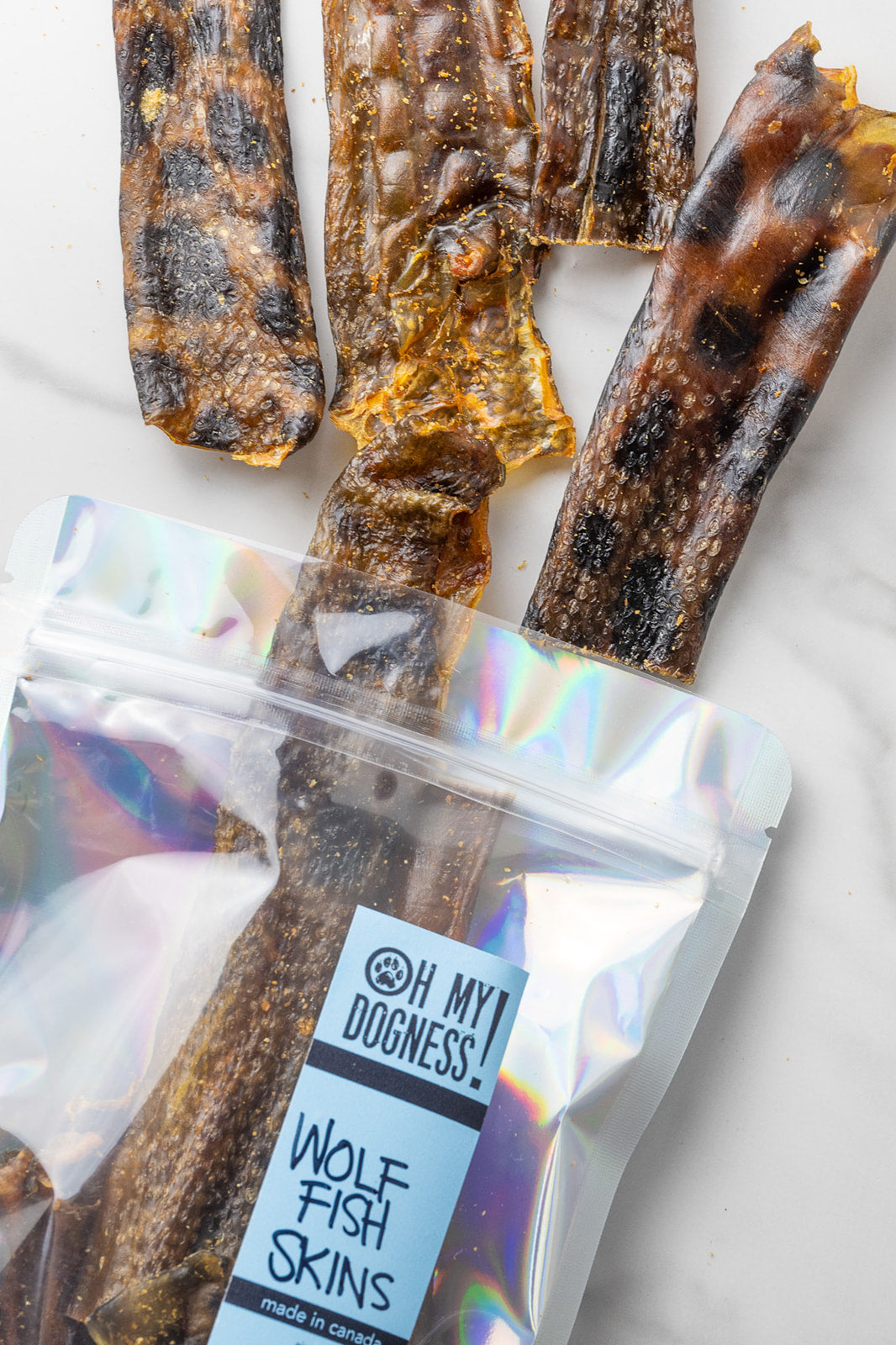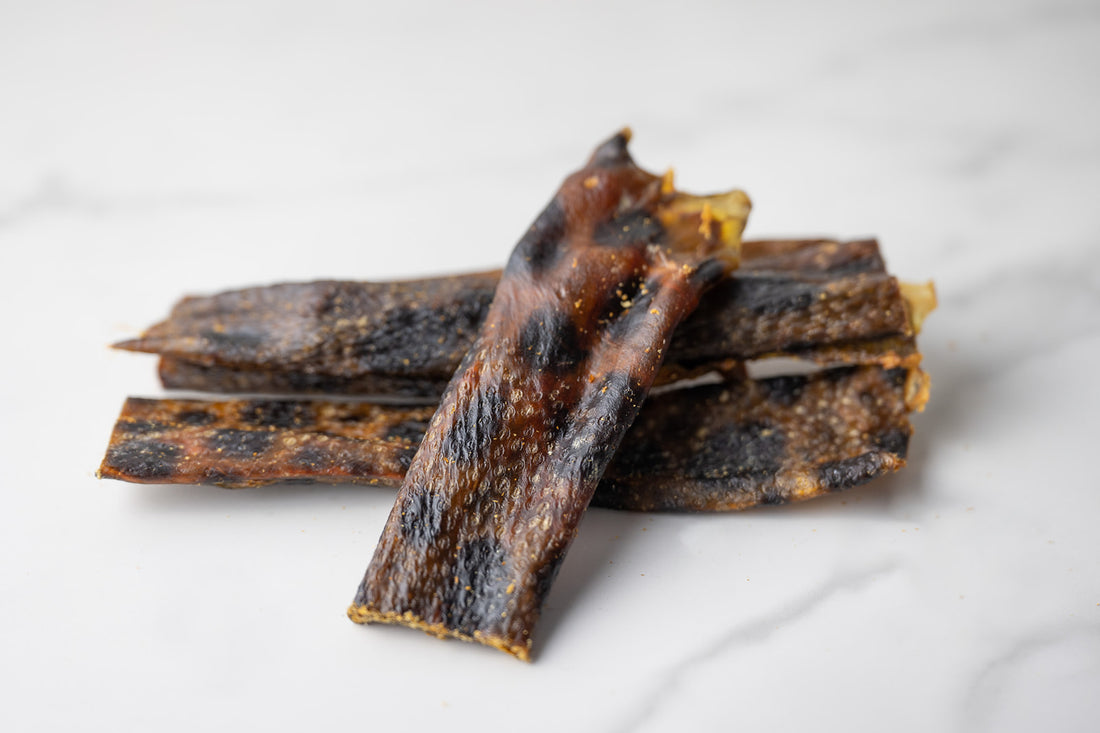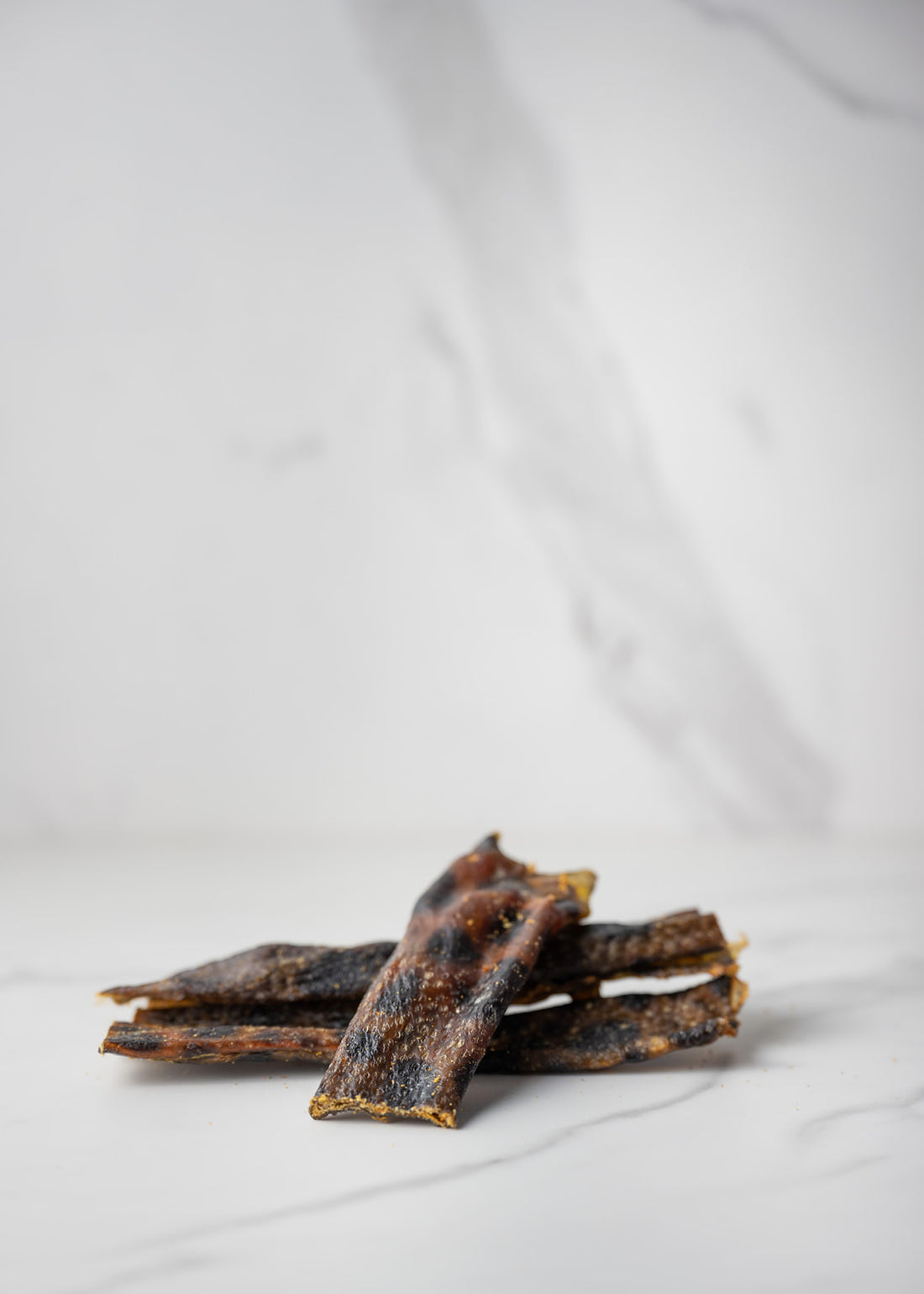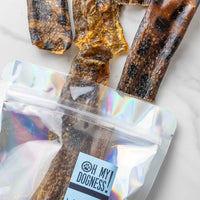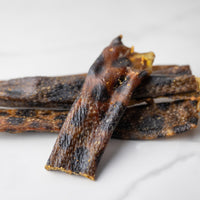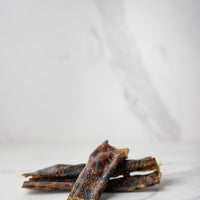 (NEW) Wolf Fish Skins (2-4inches) - Will not be restocked
Wolf fish skins are here for a limited time. Once they sell out, we are not getting them back into the store.
Wolf fish skins are a fantastic choice for dogs' chewing needs due to their multitude of benefits. Bursting with omega-3 fatty acids, these skins promote healthy skin, a shiny coat, and joint health, while also aiding cognitive function and reducing inflammation. Chewing on wolf fish skins serves a dual purpose by naturally cleaning teeth, diminishing plaque, and fostering fresher breath. With a high protein content, these treats support muscle growth and repair, satisfying dogs' inherent need for protein-rich snacks.

Perfect for alleviating boredom, anxiety, and stress, wolf fish skins engage dogs in an instinctual and enjoyable chewing experience. Their hypoallergenic nature makes them ideal for canines with sensitivities, ensuring a safe and wholesome treat. Being low in fat, they suit weight management efforts and help prevent pancreatitis risks. As a natural, digestible option, wolf fish skins supply essential nutrients for overall well-being.

Moreover, the skins' chewy texture offers extended entertainment while aiding joint health through their omega-3-derived anti-inflammatory properties. When introducing new chews, consult your veterinarian to ensure they align with your dog's specific dietary requirements and health considerations.

• air dried
• single ingredient
• small batch
• antibiotic/hormone free

Recommended for dogs.

SIZES:  65g
Smell-o-Meter 

On a scale from 1 to 5 (5 being smelliest) this treat is rated as a 2/5.
• For optimal freshness, keep product in the sealed bag provided or airtight container of your choice
• Store treats in a cool, dark & dry place
• Wash hands with soap and water after handling
• Always supervise your pet when feeding
Room Temperature: 1 month
Refrigerated: 2 months
Freezer: 1 year