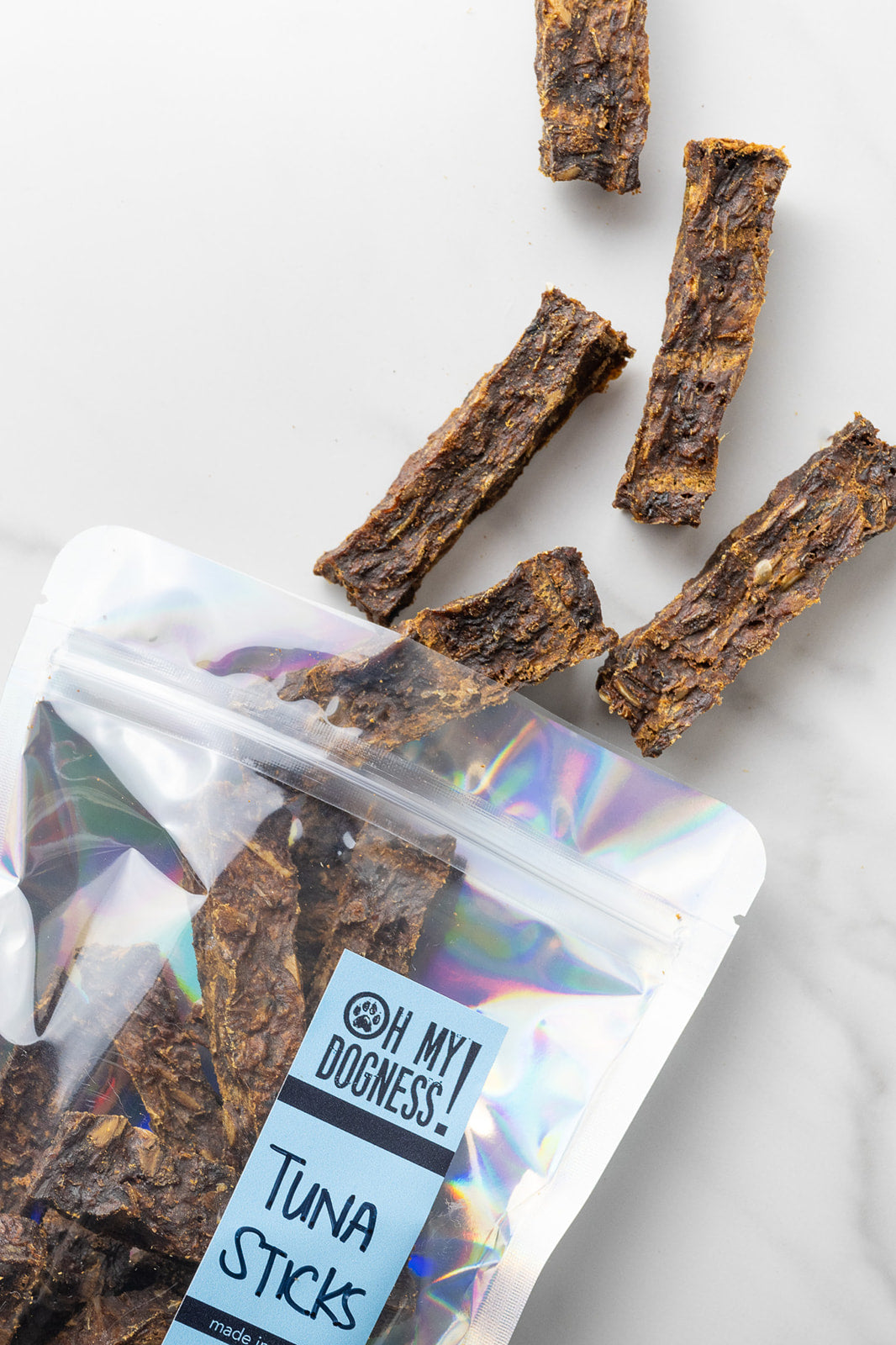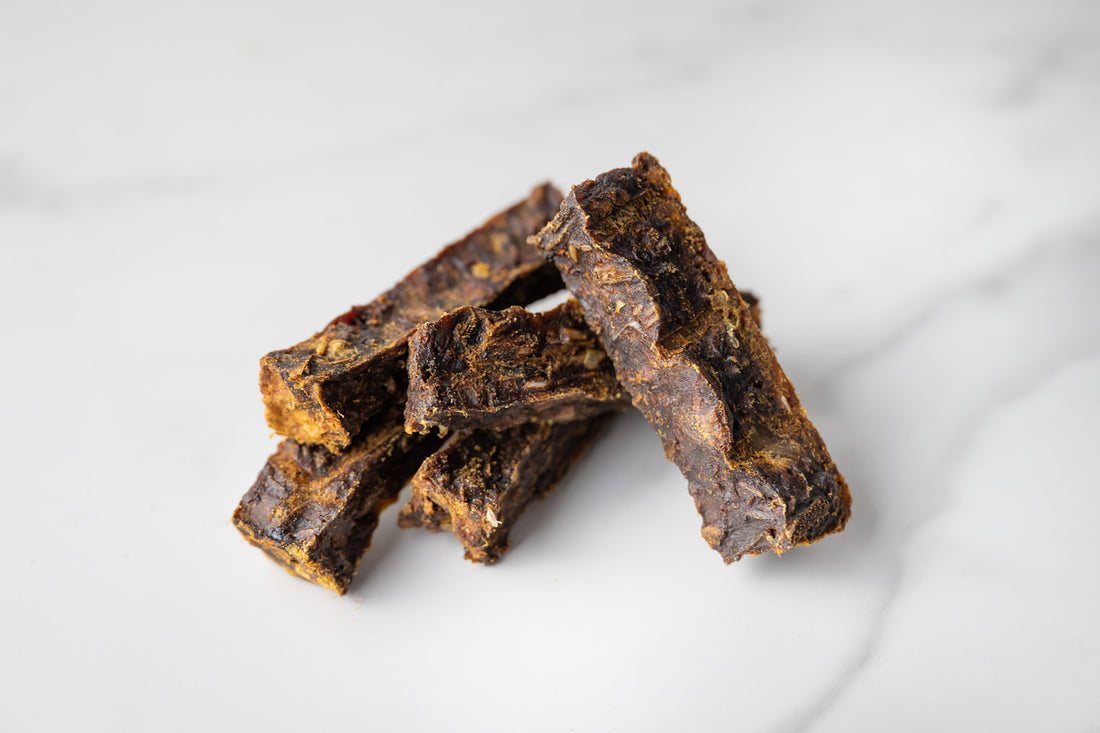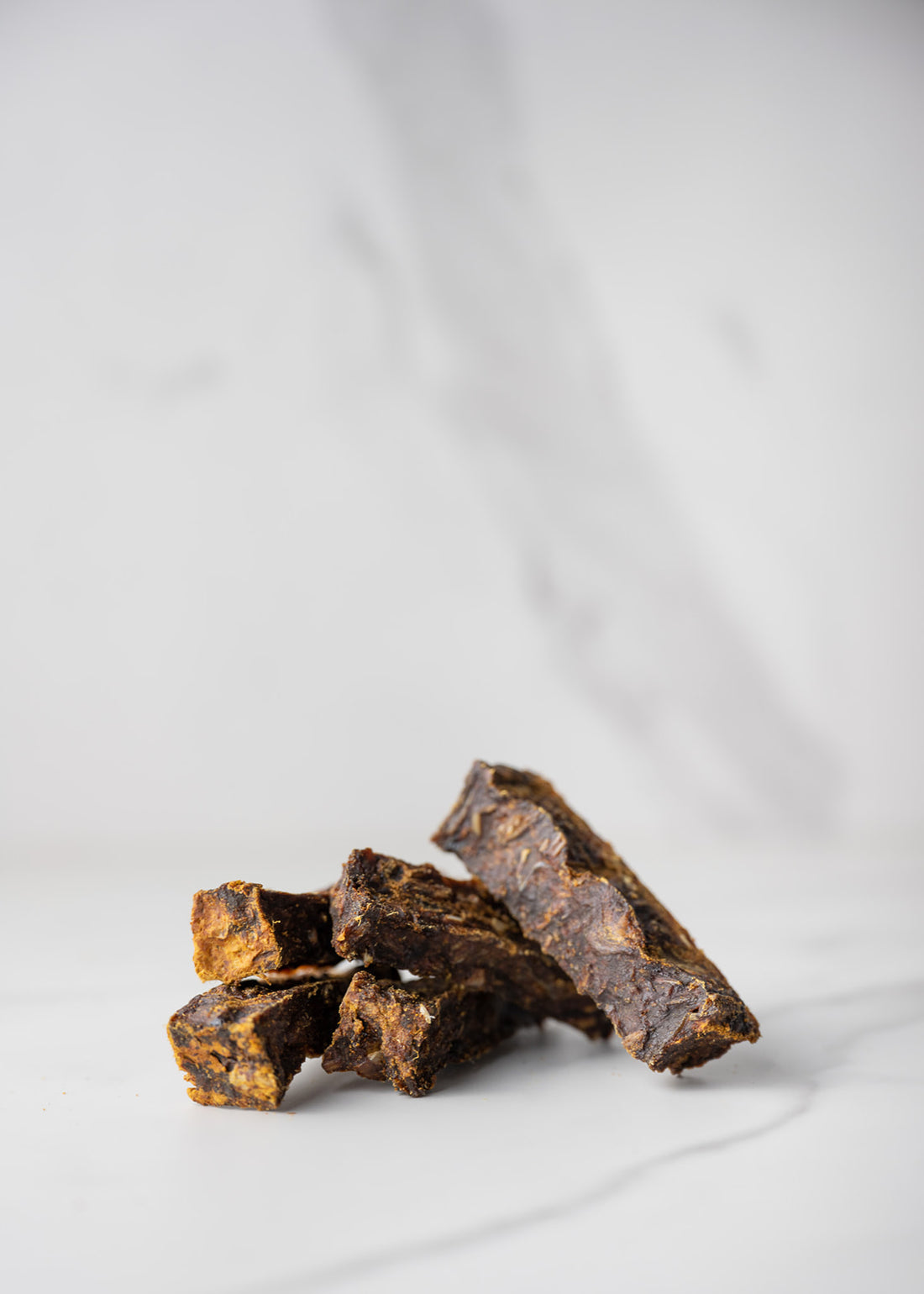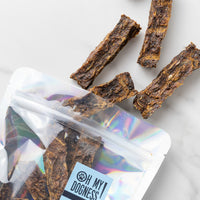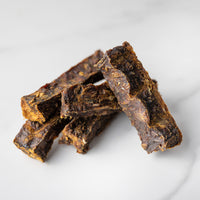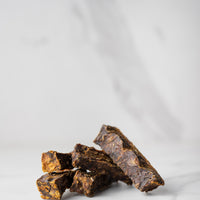 (NEW) Tuna Fish Sticks - Limited Release (will not be restocked).
Introducing our exclusive Limited Release Dehydrated Tuna Stick Treats – a delectable fusion of nutrition and taste for your cherished companion. Crafted from 100% real tuna, these treats offer a rare opportunity to indulge your furry friend with a burst of wholesome goodness.

Gently dehydrated to preserve their natural richness, these treats feature a gratifyingly crunchy texture that supports dental health by minimizing plaque and tartar. With each bite, your dog benefits from lean protein, omega-3 fatty acids, and essential nutrients that promote a healthier skin and coat, as well as robust muscle development.

Please note that this is a Limited Release product. Once these delectable treats are sold out, they will not be restocked. Don't miss the chance to treat your furry friend to this exceptional delight that blends flavor and wellness in every bite. Elevate your dog's snacking experience with our Limited Release Dehydrated Tuna Sticks and ensure their joy, vitality, and optimal health while this exclusive offer lasts.
• air dried
• single ingredient
• small batch
• antibiotic/hormone free
Recommended for dogs and cats!
QUANTITY: 90g
Smell-o-Meter 
On a scale from 1 to 5 (5 being smelliest) this treat is rated as a 3/5.
• For optimal freshness, keep product in the sealed bag provided or airtight container of your choice
• Store treats in a cool, dark & dry place
• Wash hands with soap and water after handling
• Always supervise your pet when feeding
Room Temperature: 1 month
Refrigerated: 2 months
Freezer: 1 year