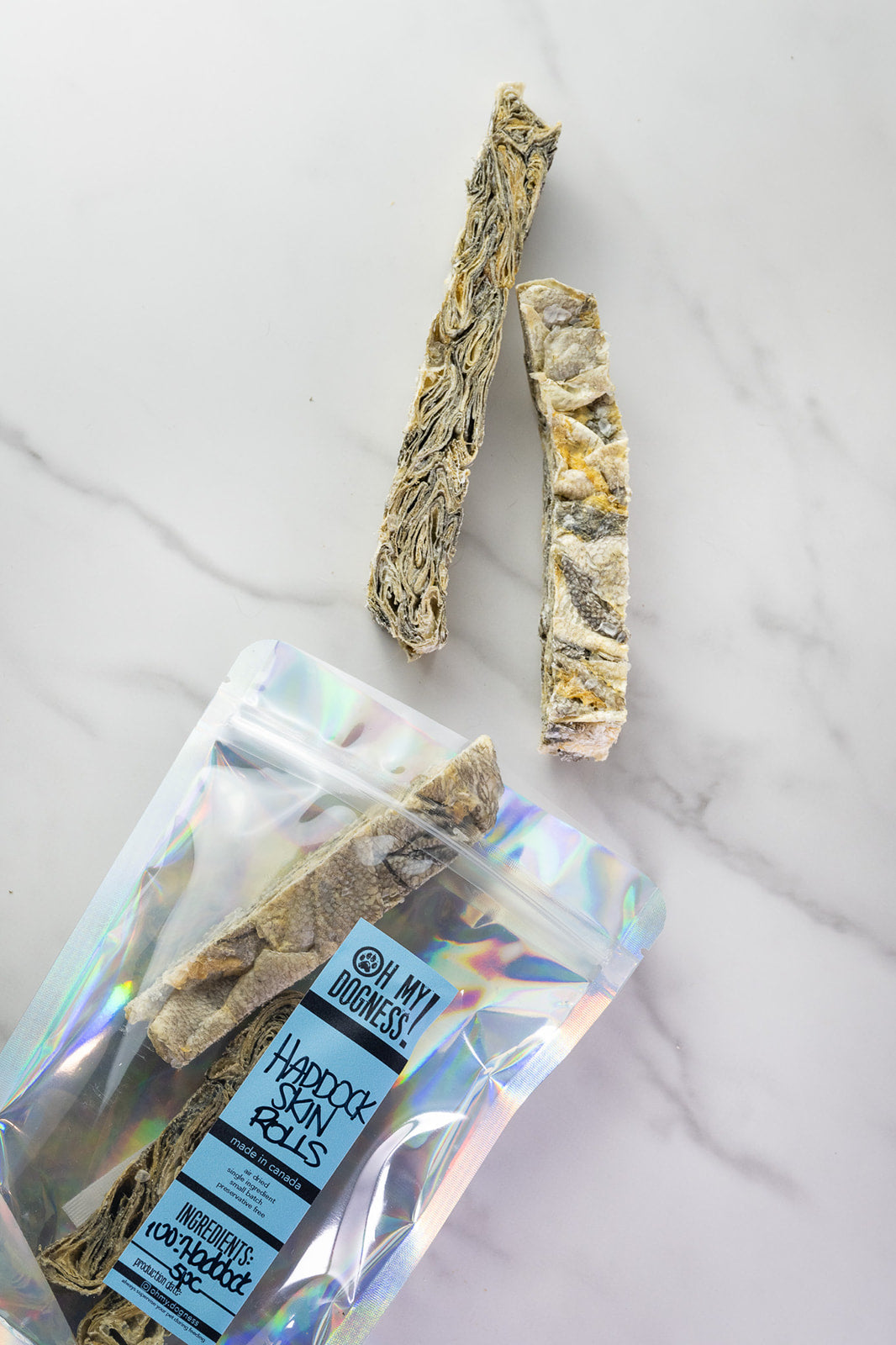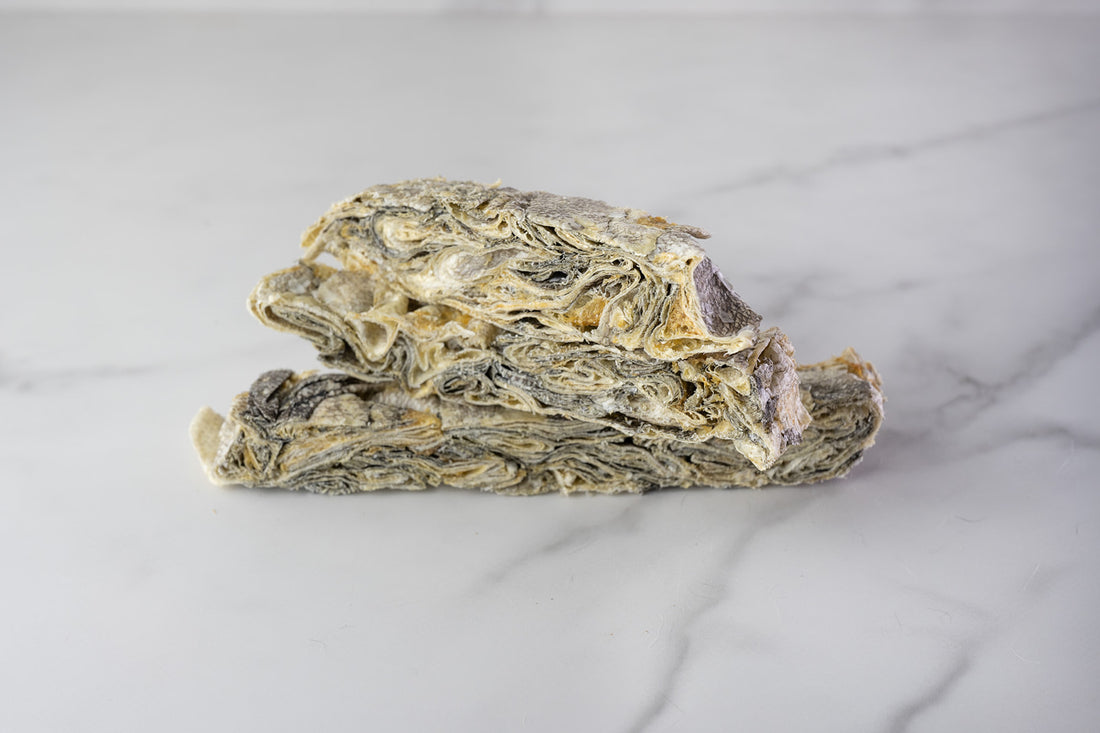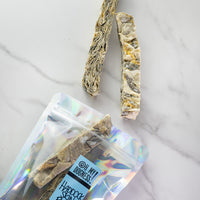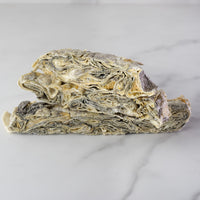 (LIMITED RELEASE) Haddock Skin Rolls (will not be restocked).
Haddock Skins for Dogs have landed at Oh My Dogness! The ultimate wholesome treat to elevate your pet's diet and well-being. Sourced from premium-quality Canadian haddock and prepared with meticulous care, these flavorful skins are packed with goodness that your canine companion will adore.
We pride ourselves on using only the finest haddock skins, ensuring a treat that's not only scrumptious but also bursting with natural nutrients.
Health Benefits:
Omega-3 Boost: Haddock skins are brimming with omega-3 fatty acids, which support skin health, promote a glossy coat, and contribute to a strong immune system.

Dental Care: Chewing on these skins helps naturally clean teeth, reducing the risk of dental issues and supporting optimal oral hygiene.

Allergy-Friendly: If your dog has allergies or sensitivities, haddock skins provide a novel protein source that's gentle on sensitive stomachs.
Why Incorporate Haddock Skins into Your Dog's Diet:
Every pet owner wants the best for their furry friend, and adding our Haddock Skins to your dog's diet can have a positive impact on their overall health and happiness. By including these delicious and nutritious skins in your dog's routine, you are:
Enhancing Nutrient Intake: The omega-3 fatty acids in haddock skins provide a natural boost to your dog's well-being, contributing to a shiny coat, supple skin, and robust vitality.

Supporting Dental Wellness: Regular chewing helps reduce plaque and tartar buildup, fostering strong teeth and gums, and reducing the risk of costly dental procedures.

Catering to Allergic Sensitivities: If your dog experiences food sensitivities, haddock skins offer a hypoallergenic protein source that's gentle on delicate stomachs.
Feeding Instructions:
Offer Haddock Skins as a treat or reward, in moderation.
For small dogs, provide 1-2 skins per day.
For medium to large dogs, offer 2-4 skins per day.
Always supervise your dog while they enjoy their treat.
Remember to adjust the quantity based on your dog's size, age, and activity level.
Elevate your dog's diet with the nourishing and delightful goodness of our Haddock Skins. Watch your furry companion thrive as they indulge in a treat that not only tantalizes their taste buds but also provides a wealth of health benefits. Make every moment count by treating your dog to the exceptional quality they deserve.

• air dried
• single ingredient
• small batch
• antibiotic/hormone free

Recommended for dogs.

SIZES:  5-6pk (5-8inches per pc)
Smell-o-Meter 

On a scale from 1 to 5 (5 being smelliest) this treat is rated as a 2/5.
• For optimal freshness, keep product in the sealed bag provided or airtight container of your choice
• Store treats in a cool, dark & dry place
• Wash hands with soap and water after handling
• Always supervise your pet when feeding
Room Temperature: 1 month
Refrigerated: 2 months
Freezer: 1 year