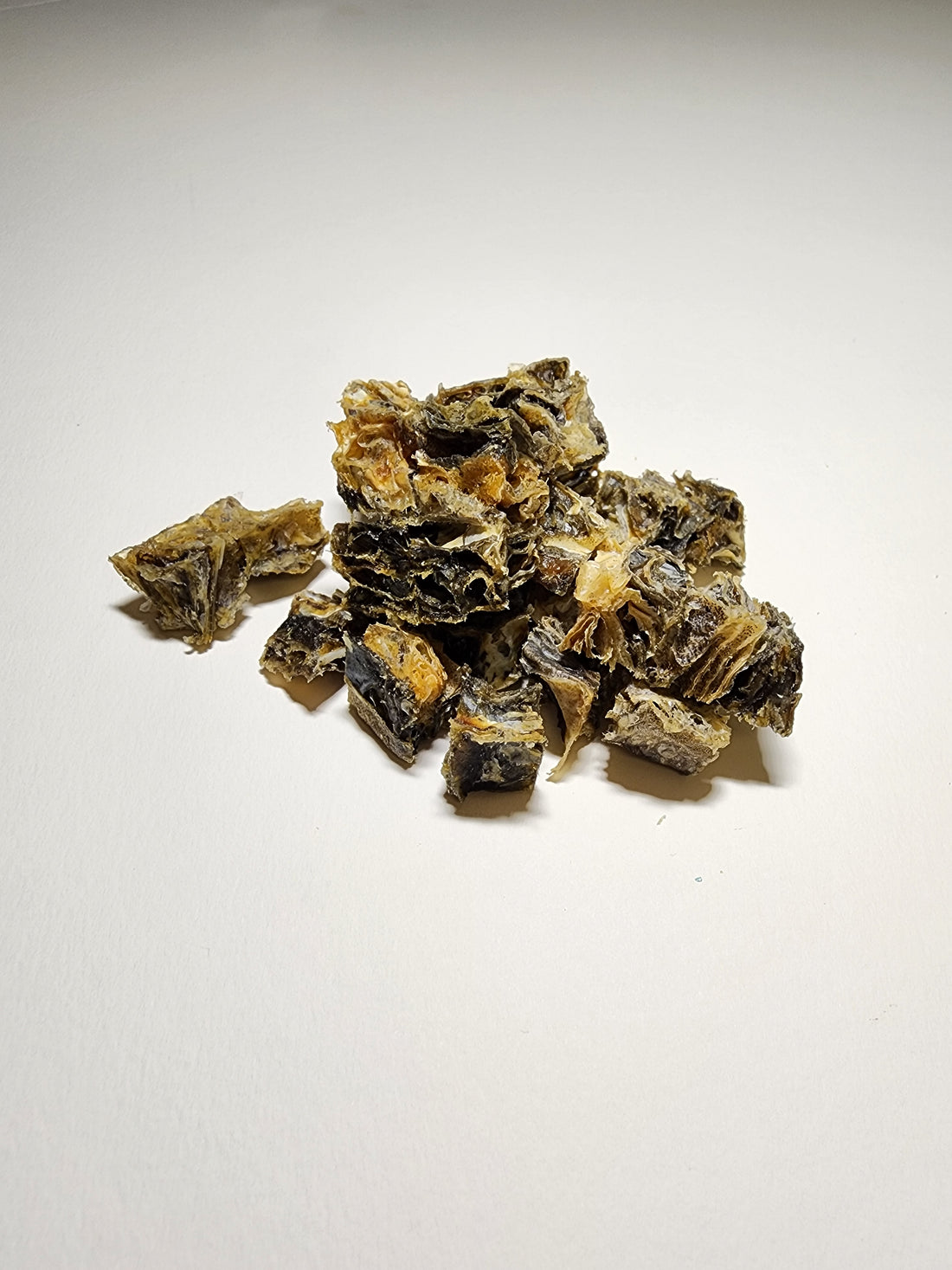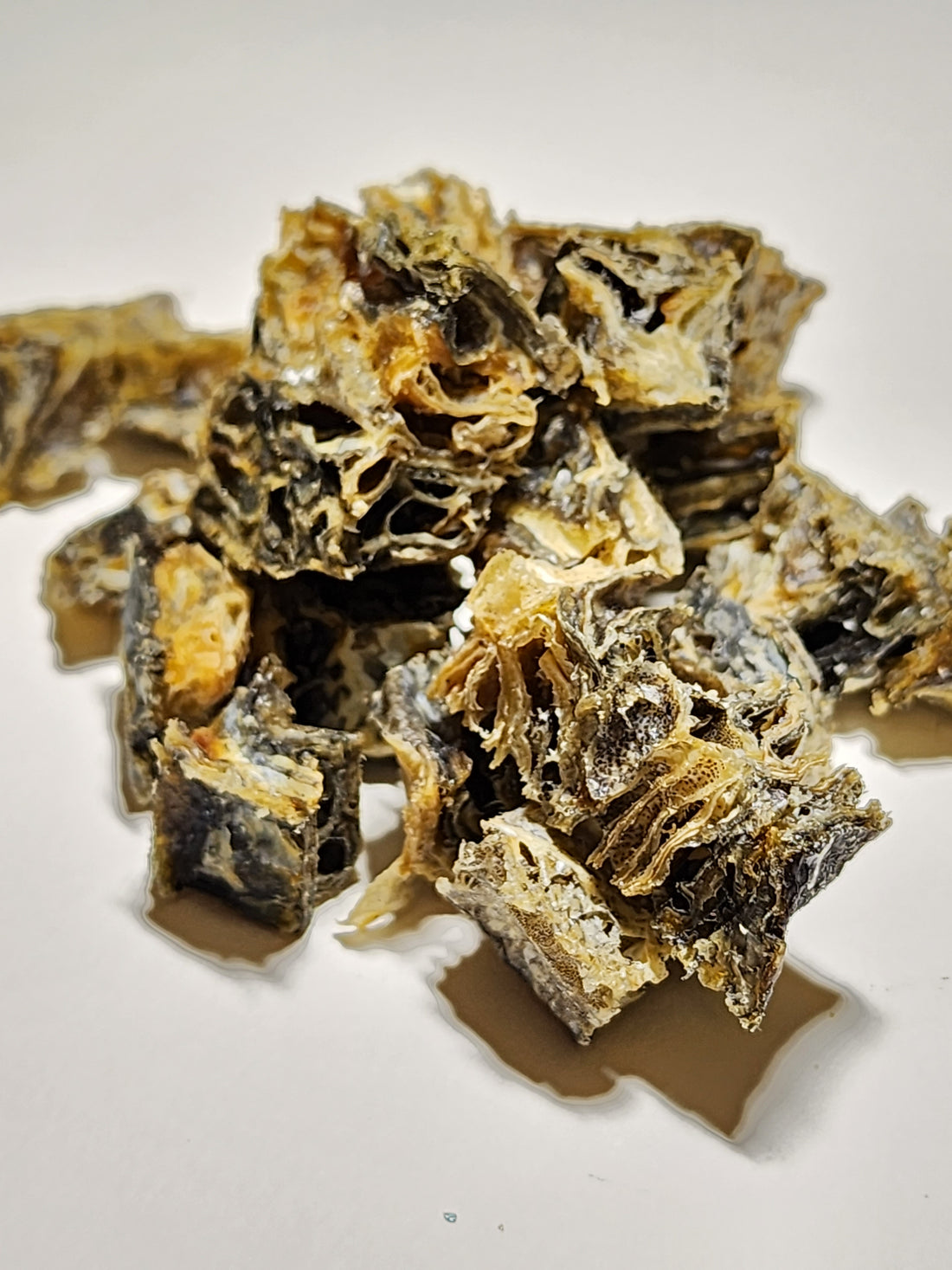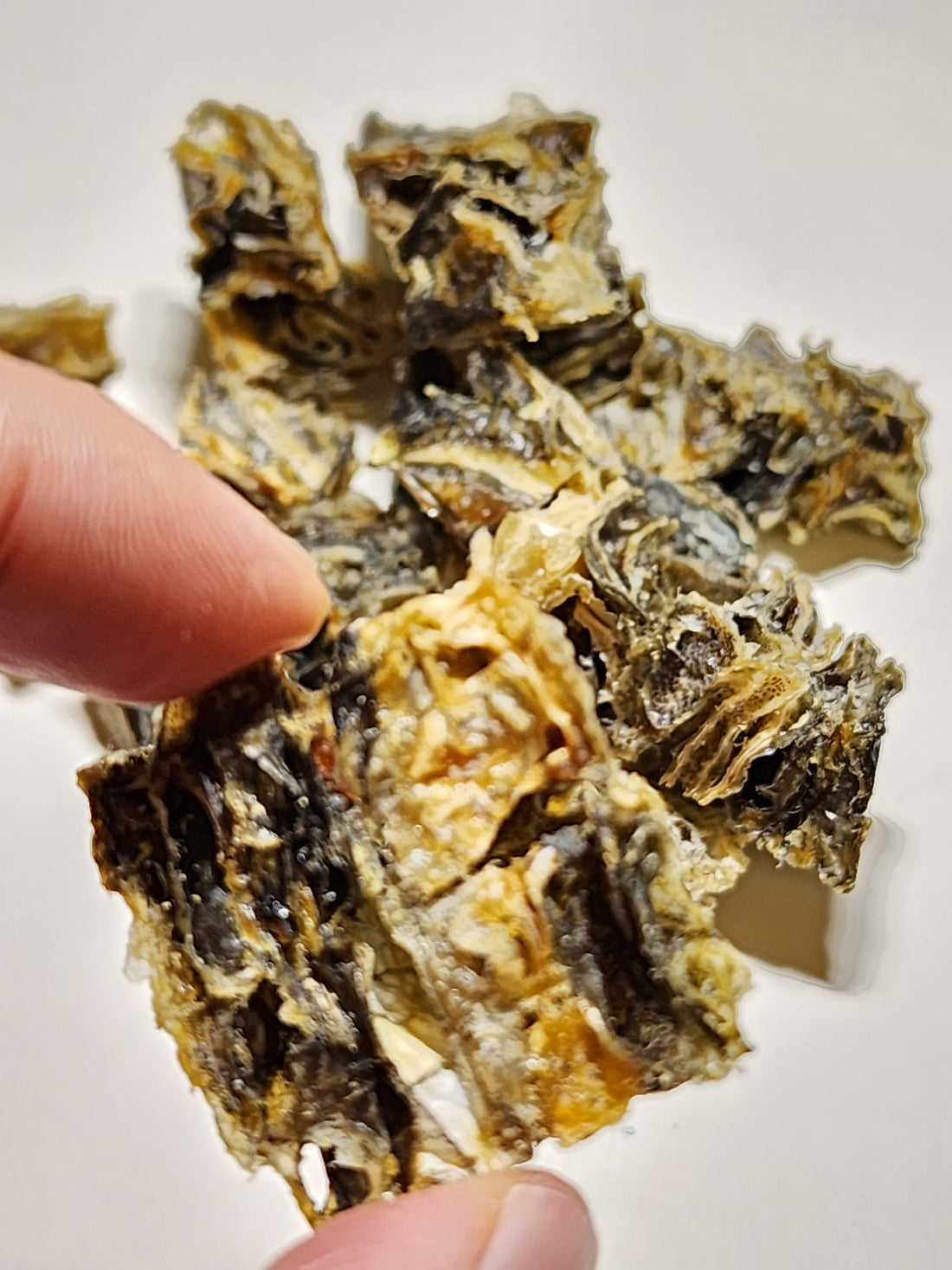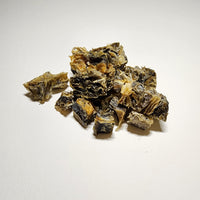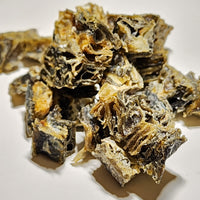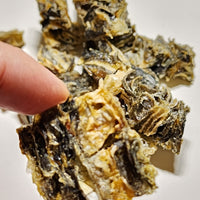 Looking for a healthy and delicious treat for your furry friend? Look no further than our cod skin trainers! Sustainably sourced from the icy waters of the North Atlantic, our cod skins are packed with protein and nutrients that help promote healthy bones, cartilage, skin, and blood.
Not only are these cod skin trainers an excellent source of protein, but they're also rich in omega-3 fatty acids, vitamin B12, and selenium, all of which are essential for your dog's overall health and well-being. And best of all, our cod skin trainers are much cheaper than other popular dog treats and can easily be cut down to smaller sizes for use as meal toppers.
So whether you're looking to reward your furry friend for good behavior or just want to give them a healthy snack, our cod skin trainers are the perfect choice. Order now and give your dog the gift of a soft and shiny coat and a happy, healthy life!
• air dried
• single ingredient
• small batch
• antibiotic/hormone free
Recommended for dogs and cats!
QUANTITY: 50g or 100g
Smell-o-Meter 
On a scale from 1 to 5 (5 being smelliest) this treat is rated as a 3/5.
• For optimal freshness, keep product in the sealed bag provided or airtight container of your choice
• Store treats in a cool, dark & dry place
• Wash hands with soap and water after handling
• Always supervise your pet when feeding
Room Temperature: 1 month
Refrigerated: 2 months
Freezer: 1 year