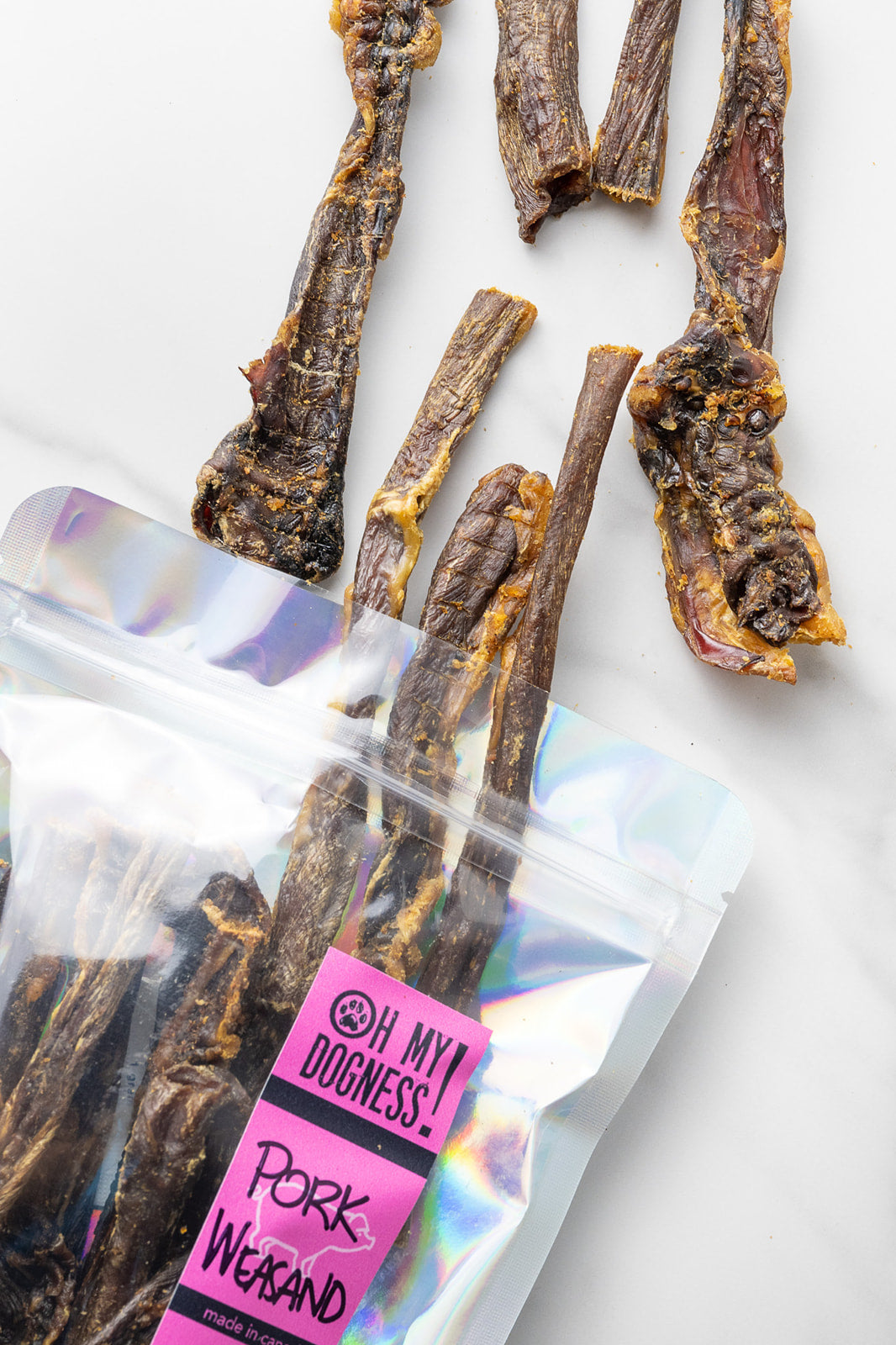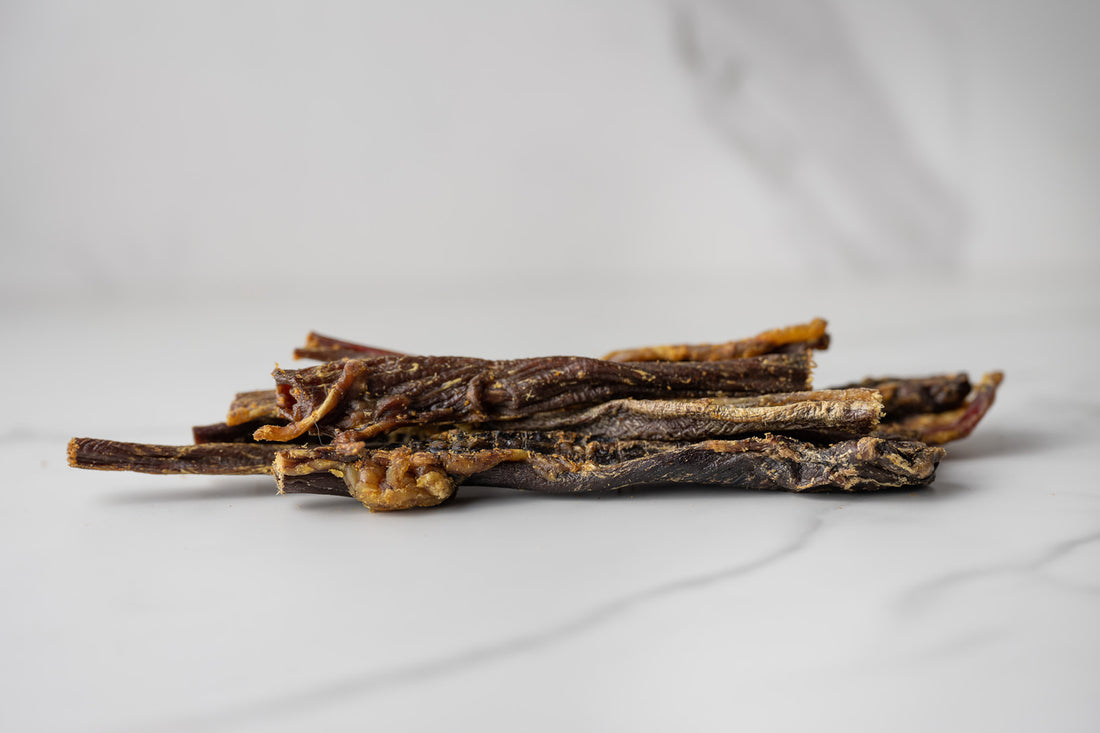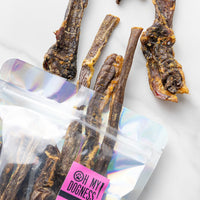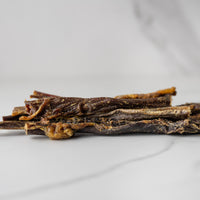 Discover the mouthwatering delight of our Pork Weasand Dog Treats – a premium treat crafted from the finest part of the pig's esophagus. Sourced from trusted local farms and skillfully prepared in an Ontario-based commercial kitchen, these treats offer a delectable and nutritious chewing experience that your furry friend will love.
As your dog enjoys the light chew and delightful jerky-like texture, you'll have peace of mind knowing that you're providing them with a thoughtfully crafted treat made from the best of Ontario's local ingredients. Elevate their snacking experience and support their overall well-being with each delicious bite. 
Benefits for Dogs:
Nutrient-Rich: Packed with essential vitamins and minerals, our Pork Weasand treats contribute to your dog's overall health and vitality.

Dental Health: The natural chewing action helps reduce plaque and tartar buildup, promoting better oral hygiene and fresher breath.

Protein Powerhouse: These treats offer a lean source of protein, supporting muscle development and repair.

Digestion Support: Pork weasand contains natural enzymes that can aid in digestion, making it a wholesome option for dogs with sensitive stomachs.

• air dried
• single ingredient
• small batch
• antibiotic/hormone free

Recommended for dogs.

SIZES:  10pk or 20 pk
Smell-o-Meter 

On a scale from 1 to 5 (5 being smelliest) this treat is rated as a 2/5.
• For optimal freshness, keep product in the sealed bag provided or airtight container of your choice
• Store treats in a cool, dark & dry place
• Wash hands with soap and water after handling
• Always supervise your pet when feeding
Room Temperature: 1 month
Refrigerated: 2 months
Freezer: 1 year