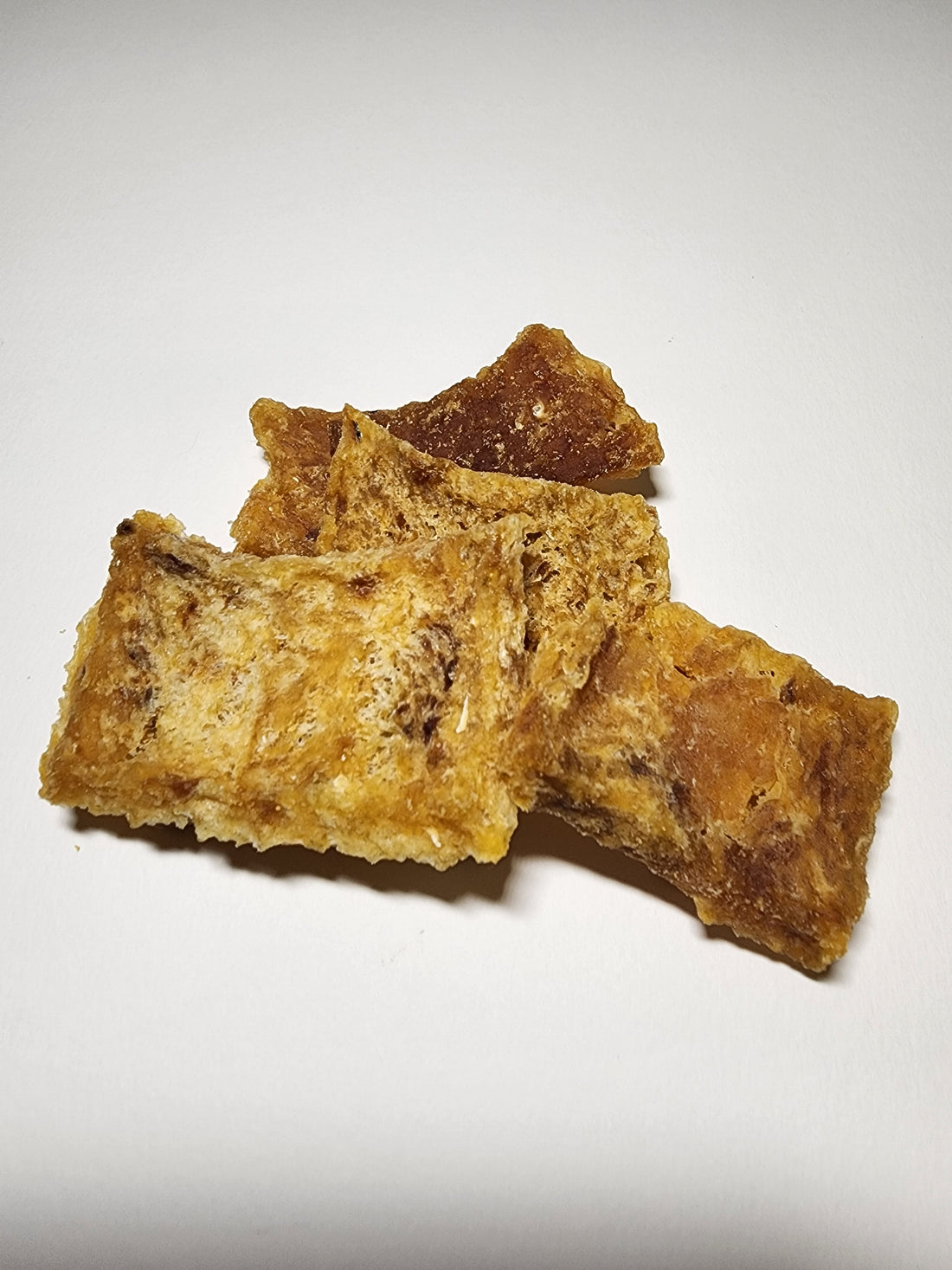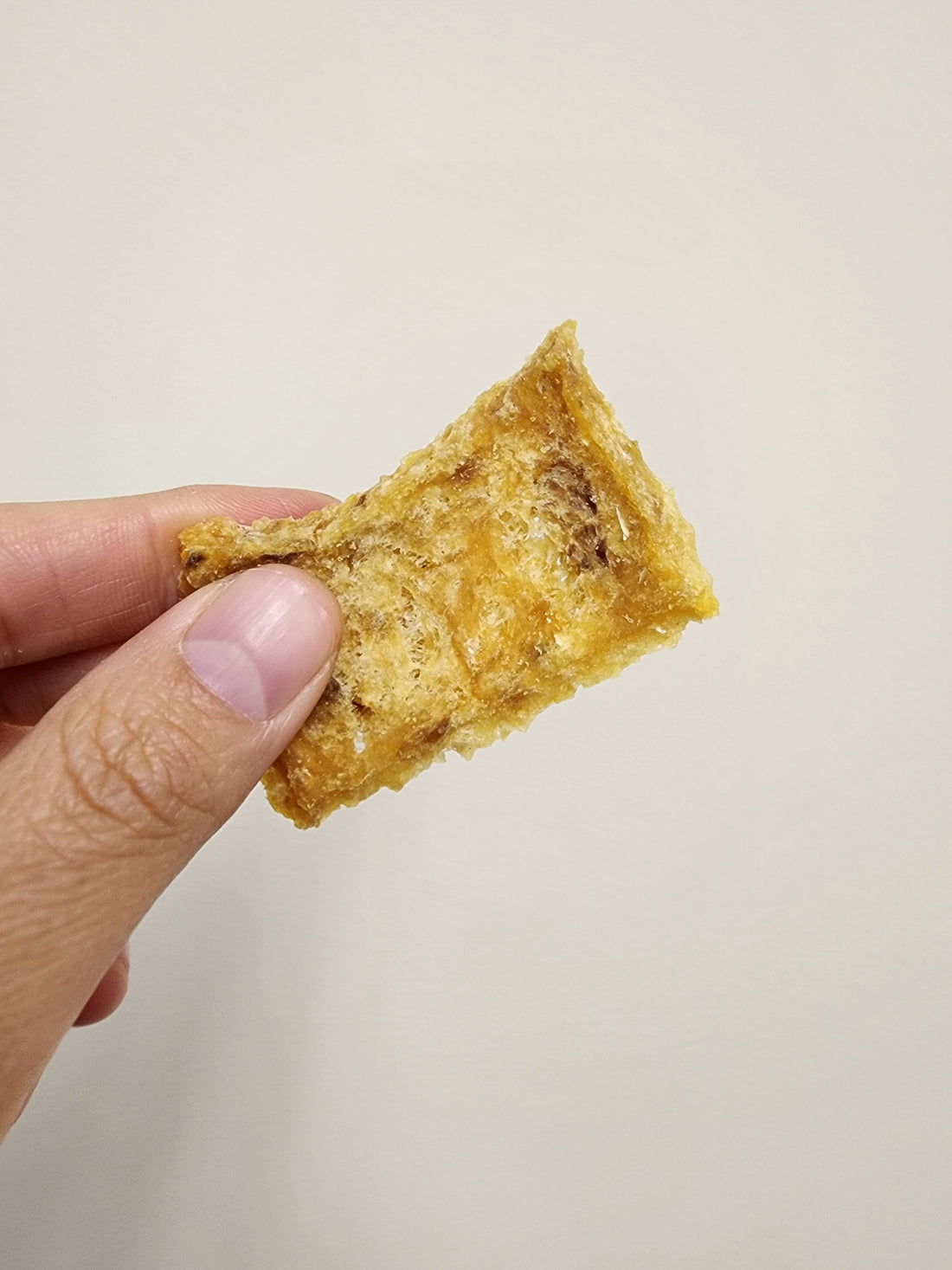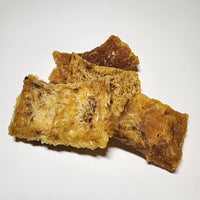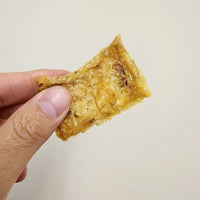 Indulge your furry friend's taste buds with our delicious cod jerky! Made with high-quality cod sourced from the icy waters of the North Atlantic, our jerky is a nutritious and tasty treat that your dog will love.
Some of the benefits of Cod include:

High in protein: Cod is a great source of protein, which is essential for building and repairing tissues in your dog's body.

Rich in omega-3 fatty acids: Cod is high in omega-3 fatty acids, which help support brain function, reduce inflammation, and promote healthy skin and coat.

Contains vitamins and minerals: Cod is a good source of vitamins and minerals such as vitamin B12, vitamin D, selenium, and phosphorus, which are all important for your dog's overall health and well-being.

Supports joint health: The omega-3 fatty acids in cod can also help reduce inflammation in your dog's joints, which may help ease arthritis symptoms and improve mobility.

Promotes heart health: Cod is a low-fat fish that contains beneficial fats that can help support heart health and reduce the risk of heart disease.

Can aid in weight management: Because cod is low in fat and calories, it can be a good choice for dogs who need to lose weight or maintain a healthy weight.
Unlike other jerky treats that contain questionable ingredients and fillers, our cod jerky is made with 100% natural ingredients, with no artificial preservatives or additives. And with its savory taste and crunchy texture, it's perfect for rewarding your furry friend for good behavior or just for spoiling them a little bit.
So if you're looking for a healthy, nutritious, and tasty treat for your furry friend, look no further than our cod jerky. Order now and treat your dog to the ultimate snack experience!
• air dried
• single ingredient
• small batch
• antibiotic/hormone free
Recommended for dogs and cats!
QUANTITY: 90g ( it takes 450-500g of fresh cod to produce 90-100g of dried cod)
Smell-o-Meter 
On a scale from 1 to 5 (5 being smelliest) this treat is rated as a 3/5.
• For optimal freshness, keep product in the sealed bag provided or airtight container of your choice
• Store treats in a cool, dark & dry place
• Wash hands with soap and water after handling
• Always supervise your pet when feeding
Room Temperature: 1 month
Refrigerated: 2 months
Freezer: 1 year